Parents Quotes
Most popular parents quotes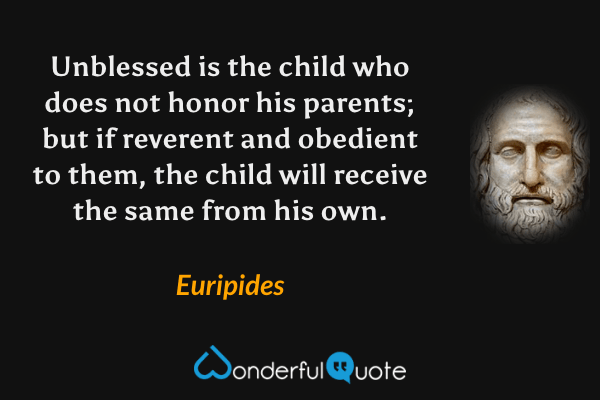 Unblessed is the child who does not honor his parents; but if reverent and obedient to them, the child will receive the same from his own.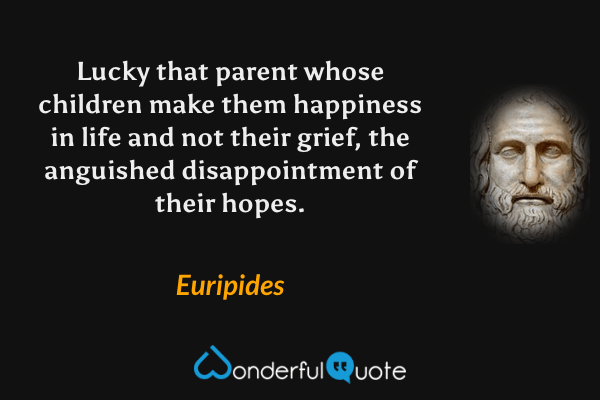 Lucky that parent whose children make them happiness in life and not their grief, the anguished disappointment of their hopes.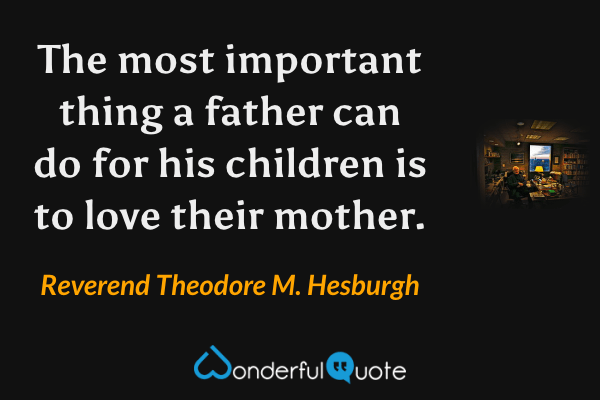 The most important thing a father can do for his children is to love their mother.
I have found the best way to give advice to your children is to find out what they want and then advise them to do it.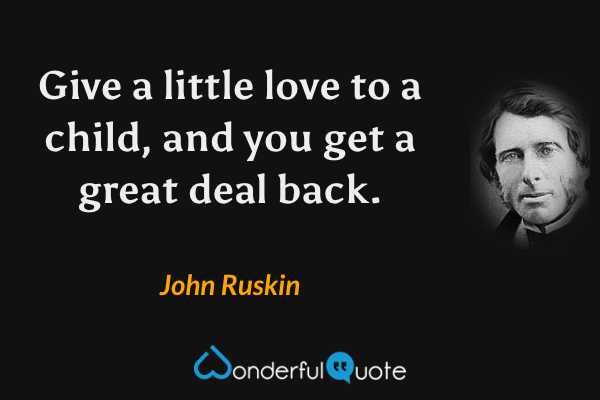 Give a little love to a child, and you get a great deal back.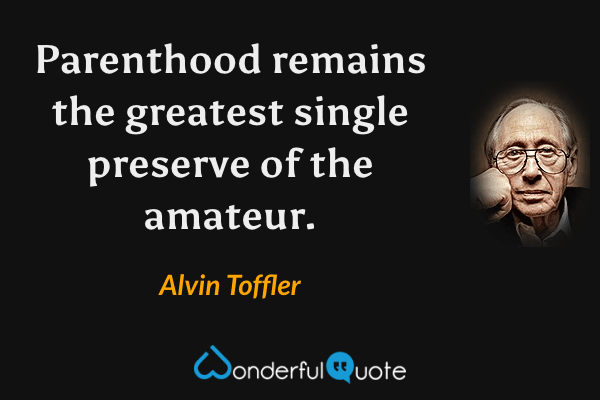 Parenthood remains the greatest single preserve of the amateur.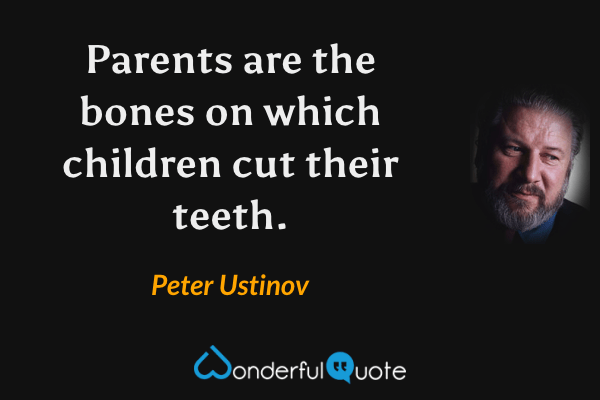 Parents are the bones on which children cut their teeth.
Loving a child doesn't mean giving in to all his whims; to love him is to bring out the best in him, to teach him to love what is difficult.
How you lose or keep your hair depends on how wisely you choose your parents.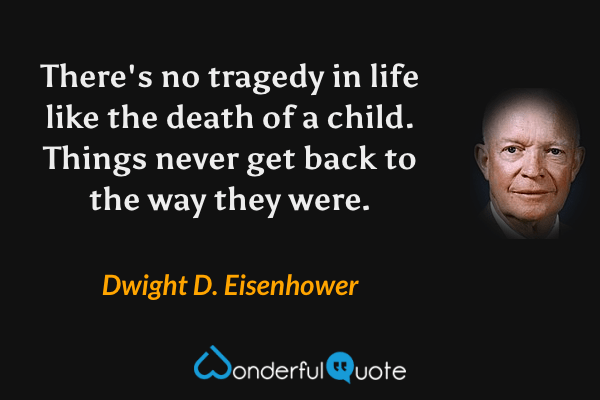 There's no tragedy in life like the death of a child. Things never get back to the way they were.
We are the people our parents warned us against.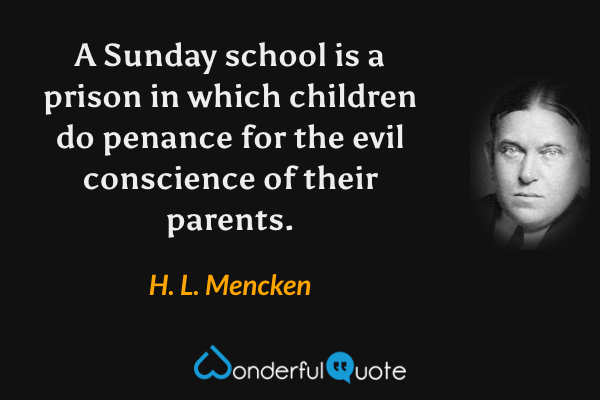 A Sunday school is a prison in which children do penance for the evil conscience of their parents.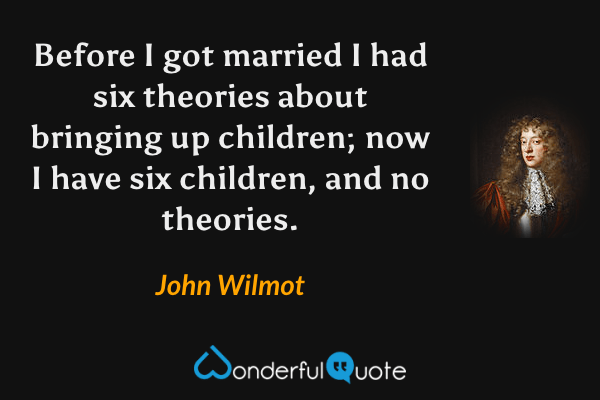 Before I got married I had six theories about bringing up children; now I have six children, and no theories.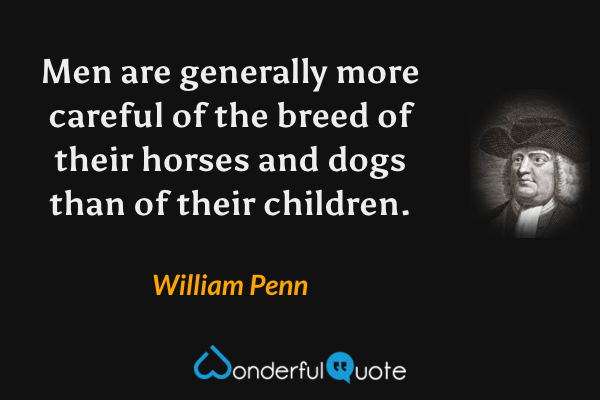 Men are generally more careful of the breed of their horses and dogs than of their children.
You don't have to deserve your mother's love. You have to deserve your father's.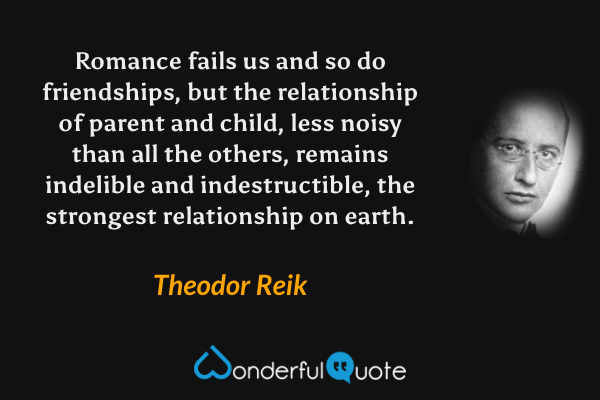 Romance fails us and so do friendships, but the relationship of parent and child, less noisy than all the others, remains indelible and indestructible, the strongest relationship on earth.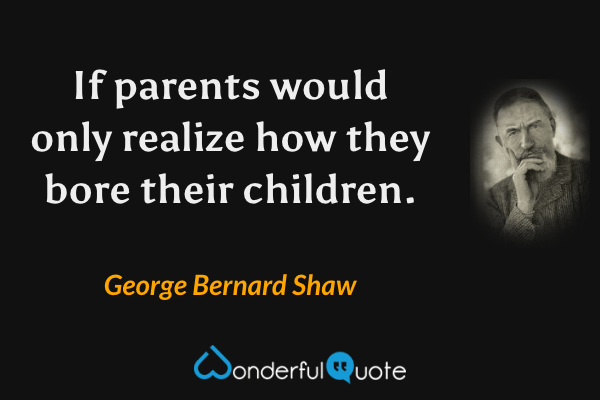 If parents would only realize how they bore their children.
Here all mankind is equal: rich and poor alike, they love their children.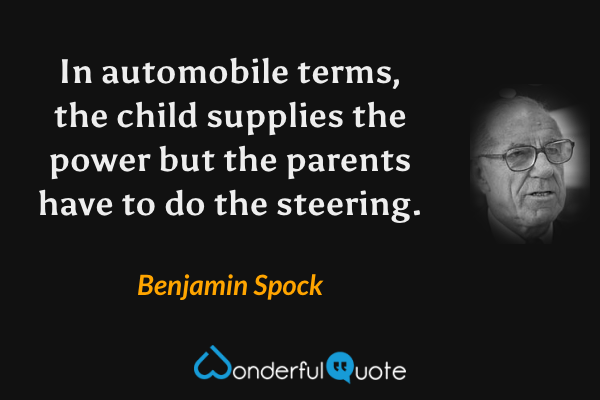 In automobile terms, the child supplies the power but the parents have to do the steering.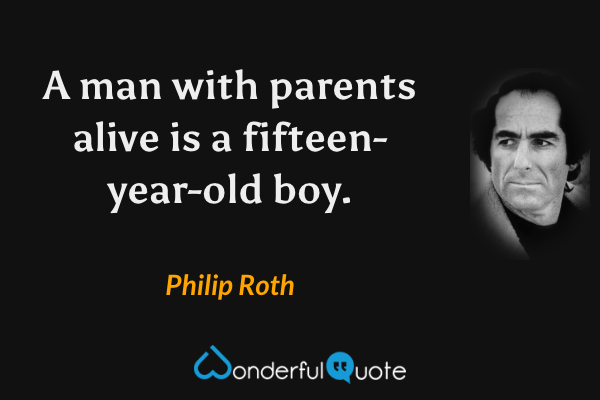 A man with parents alive is a fifteen-year-old boy.
A babysitter is a teenager acting like an adult while the adults are acting like teenagers.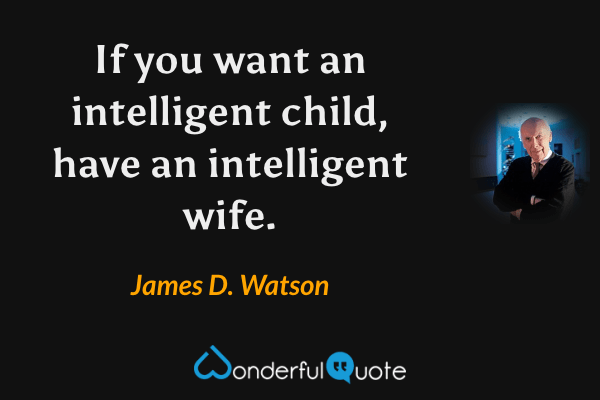 If you want an intelligent child, have an intelligent wife.
Parents must get across the idea that I love you always, but sometimes I do not love your behavior.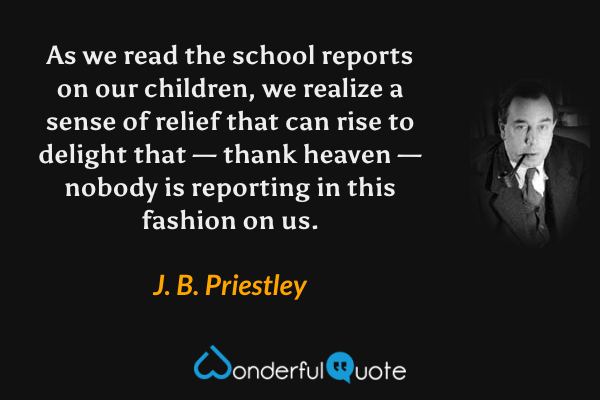 As we read the school reports on our children, we realize a sense of relief that can rise to delight that — thank heaven — nobody is reporting in this fashion on us.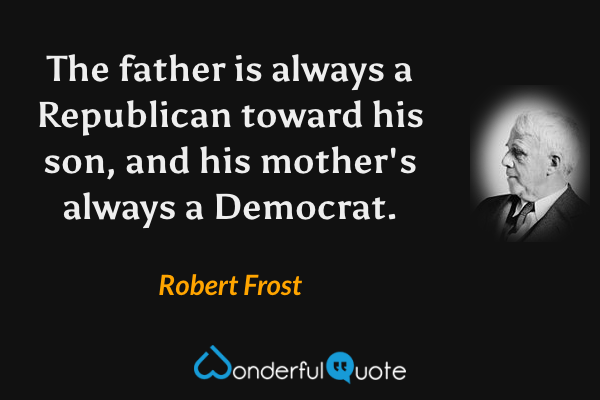 The father is always a Republican toward his son, and his mother's always a Democrat.
People who lose their parents when young are permanently in love with them.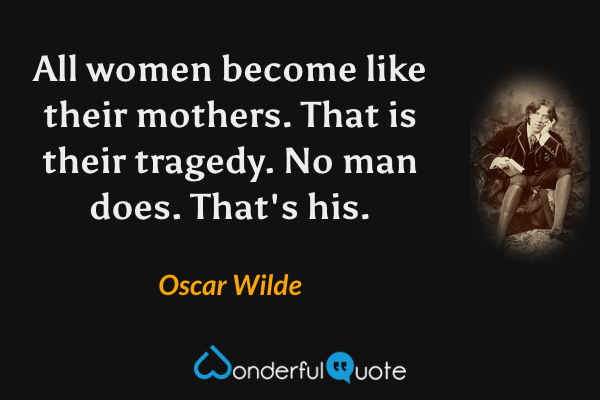 All women become like their mothers. That is their tragedy. No man does. That's his.
Honour thy father and thy mother: that thy days may be long upon the land which the Lord thy God giveth thee.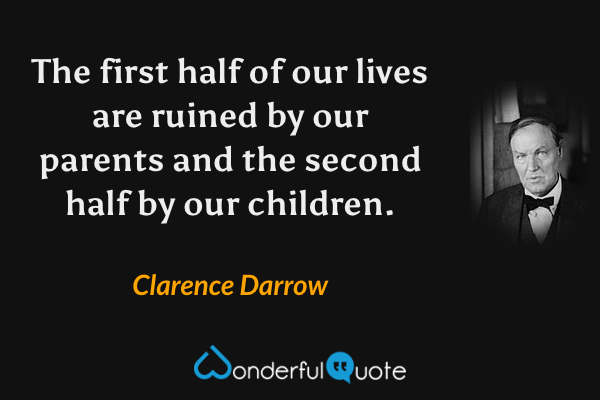 The first half of our lives are ruined by our parents and the second half by our children.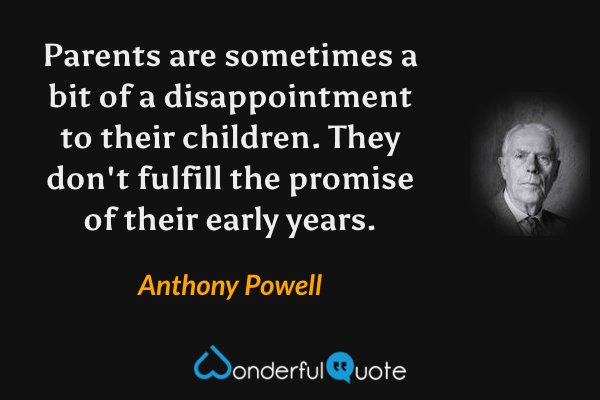 Parents are sometimes a bit of a disappointment to their children. They don't fulfill the promise of their early years.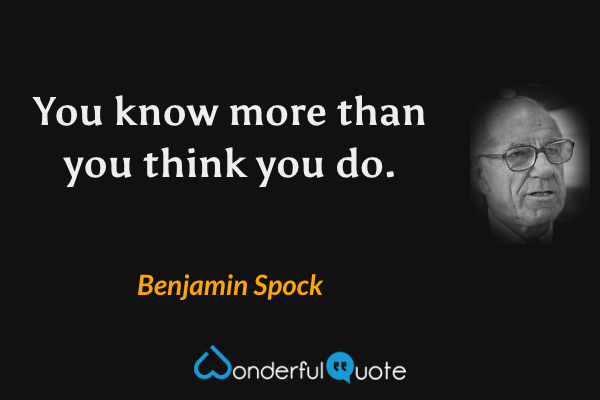 You know more than you think you do.
What law is it that says a woman is a better parent simply by virtue of her sex? I guess I've had to think a lot about whatever it is that makes somebody a good parent: constancy, patience, understanding ...love. Where is it written that a man has any less of those qualities than a woman?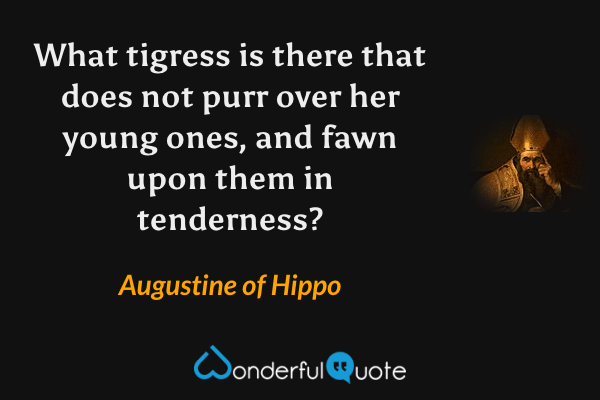 What tigress is there that does not purr over her young ones, and fawn upon them in tenderness?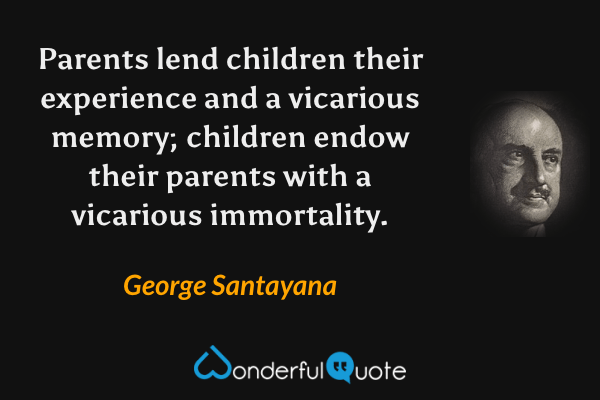 Parents lend children their experience and a vicarious memory; children endow their parents with a vicarious immortality.
All parents damage their children.  It cannot be helped.  Youth, like pristine glass, absorbs the prints of its handlers.  Some parents smudge, others crack, a few shatter childhoods completely into jagged little pieces, beyond repair.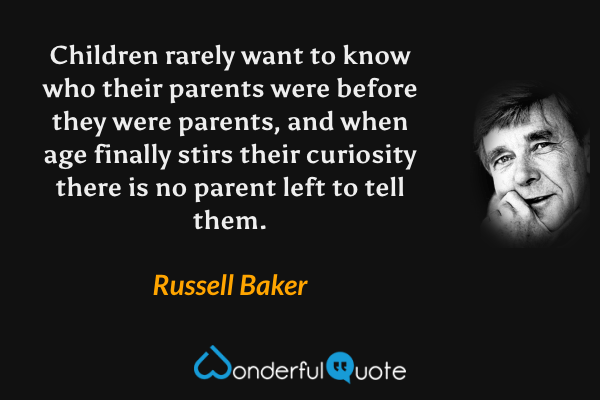 Children rarely want to know who their parents were before they were parents, and when age finally stirs their curiosity there is no parent left to tell them.
Although we consider parents the king and queen of a family, we think they must respect their subjects now, if only to avoid the guillotine later.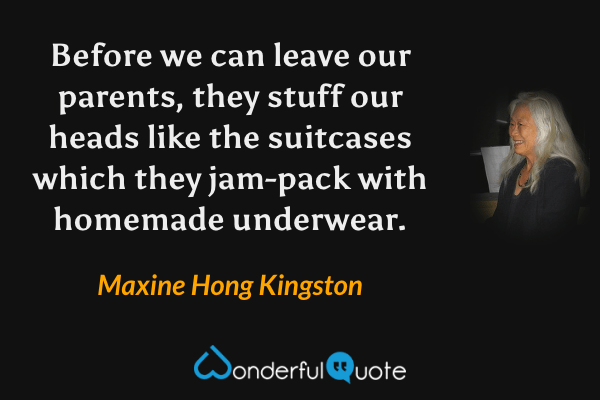 Before we can leave our parents, they stuff our heads like the suitcases which they jam-pack with homemade underwear.
They fuck you up, you mum and dad.
They may not mean to but they do.
They fill you with the faults they had
And add some extra, just for you.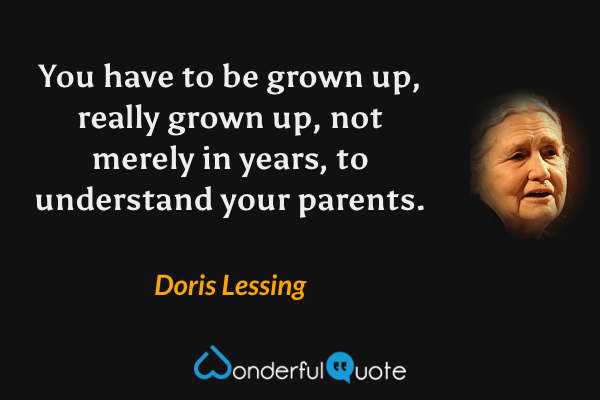 You have to be grown up, really grown up, not merely in years, to understand your parents.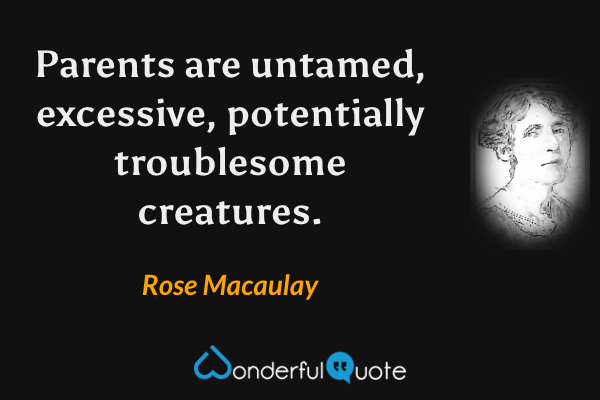 Parents are untamed, excessive, potentially troublesome creatures.
Romance fails us and so do friendships—but the relationship of parent and child remains indelible and indestructible, the strongest relationship on earth.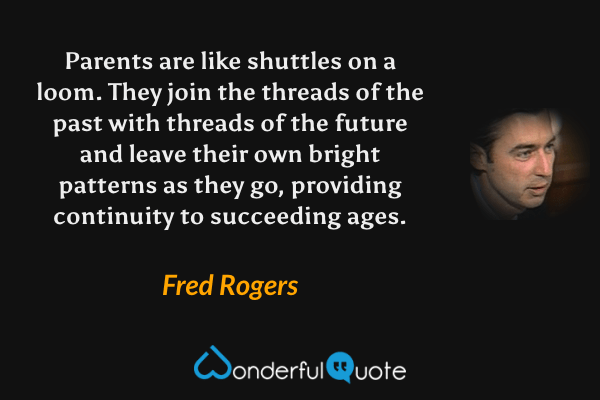 Parents are like shuttles on a loom.  They join the threads of the past with threads of the future and leave their own bright patterns as they go, providing continuity to succeeding ages.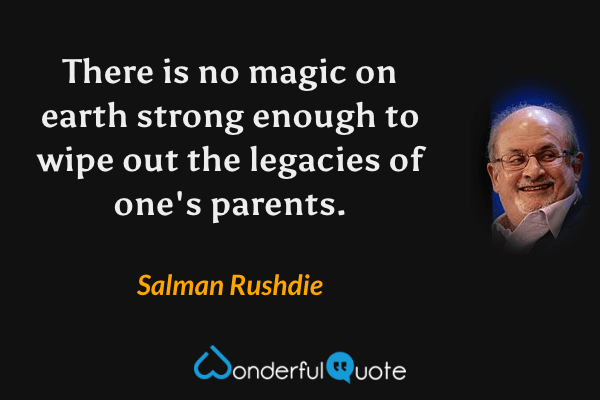 There is no magic on earth strong enough to wipe out the legacies of one's parents.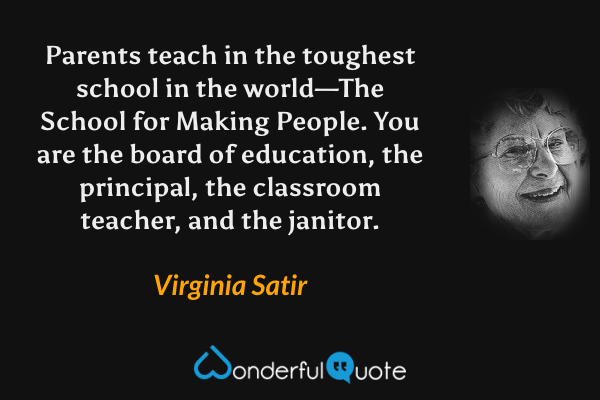 Parents teach in the toughest school in the world—The School for Making People.  You are the board of education, the principal, the classroom teacher, and the janitor.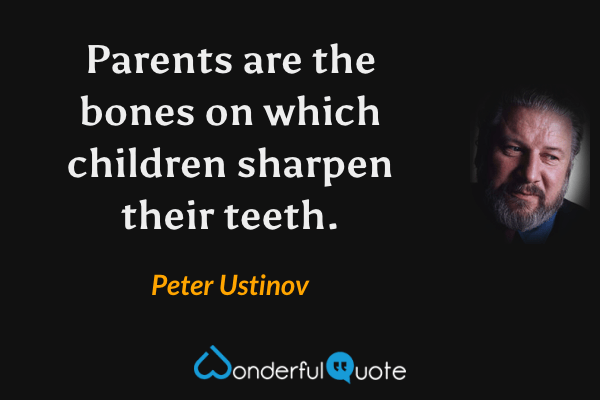 Parents are the bones on which children sharpen their teeth.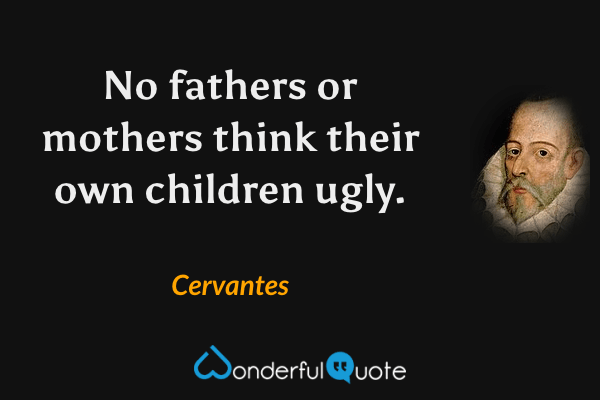 No fathers or mothers think their own children ugly.