Confidence Quotes
Most popular confidence quotes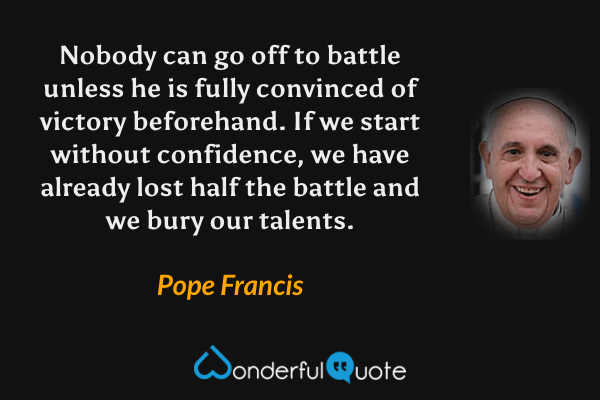 Nobody can go off to battle unless he is fully convinced of victory beforehand. If we start without confidence, we have already lost half the battle and we bury our talents.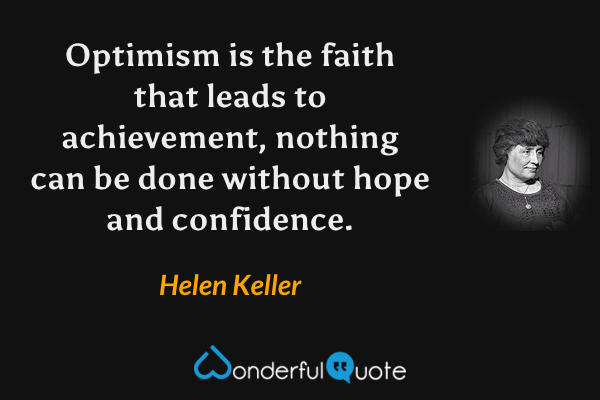 Optimism is the faith that leads to achievement, nothing can be done without hope and confidence.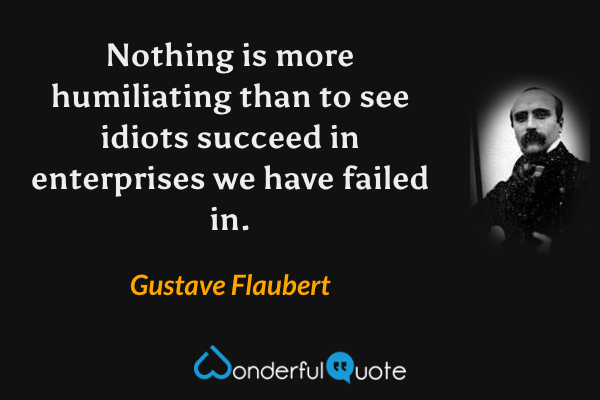 Nothing is more humiliating than to see idiots succeed in enterprises we have failed in.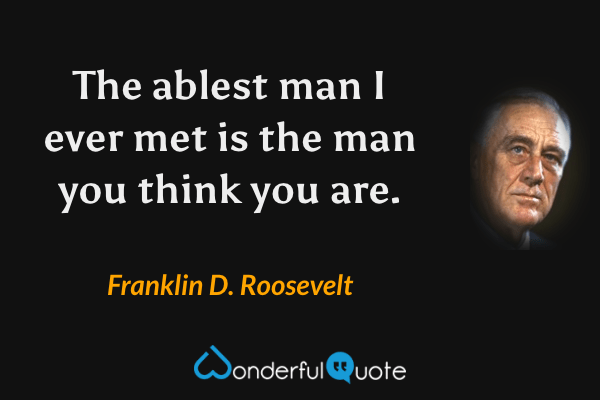 The ablest man I ever met is the man you think you are.
Health is the greatest possession. Contentment is the greatest treasure. Confidence is the greatest friend. Non-being is the greatest joy.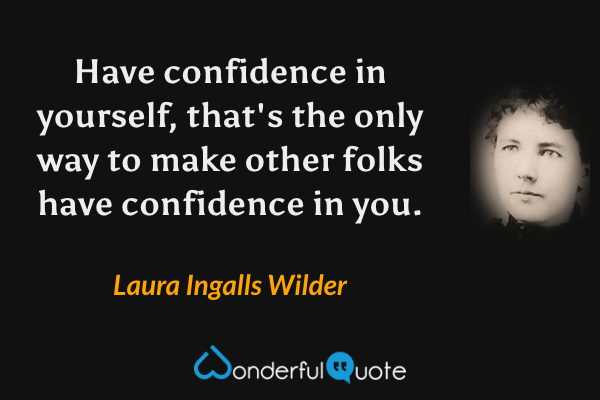 Have confidence in yourself, that's the only way to make other folks have confidence in you.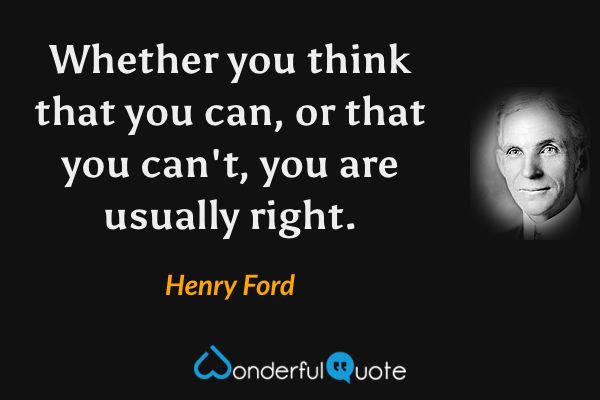 Whether you think that you can, or that you can't, you are usually right.
When we are confident, all we need is a little support.
Morale is self-esteem in action.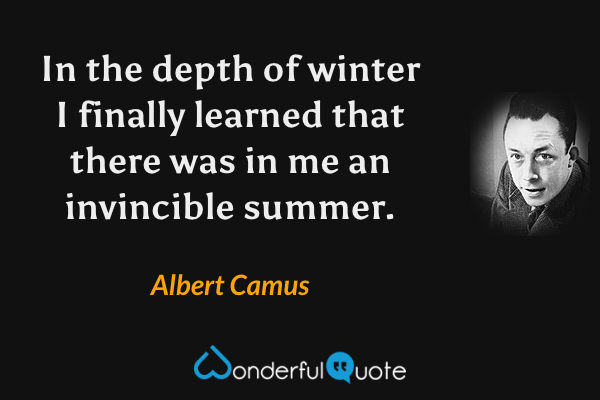 In the depth of winter I finally learned that there was in me an invincible summer.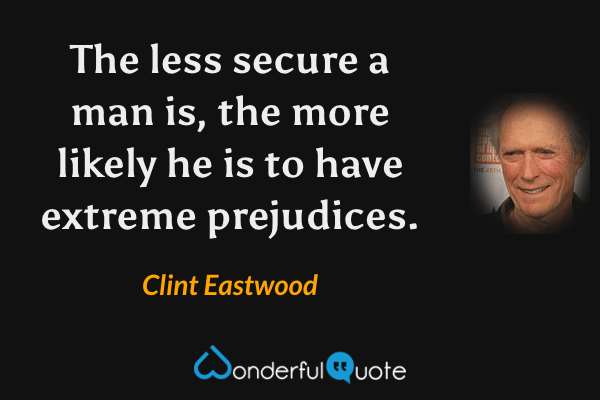 The less secure a man is, the more likely he is to have extreme prejudices.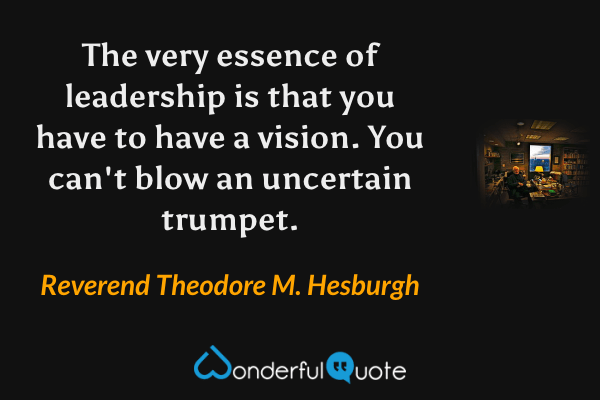 The very essence of leadership is that you have to have a vision. You can't blow an uncertain trumpet.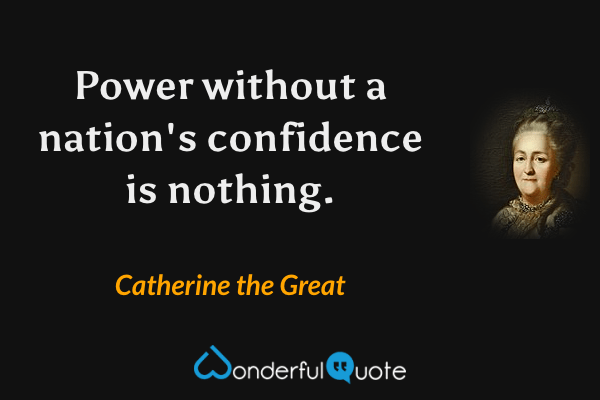 Power without a nation's confidence is nothing.
If you're not feeling good about yourself, what you're wearing outside doesn't mean a thing.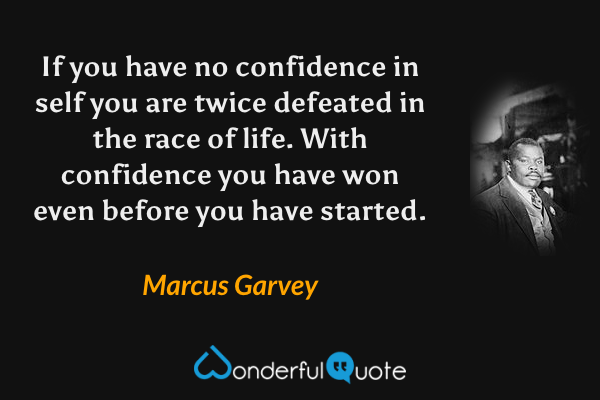 If you have no confidence in self you are twice defeated in the race of life. With confidence you have won even before you have started.
We have to learn to be our own best friends because we fall too easily into the trap of being our own worst enemies.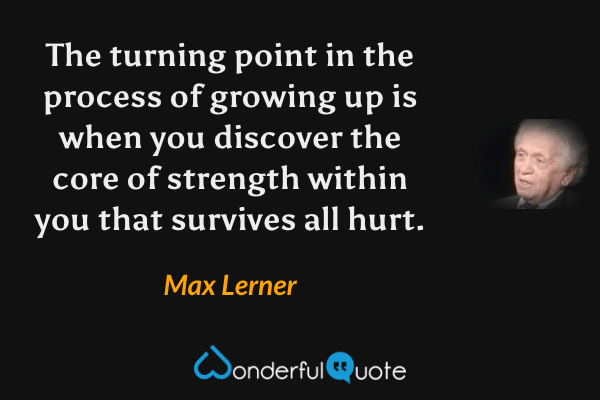 The turning point in the process of growing up is when you discover the core of strength within you that survives all hurt.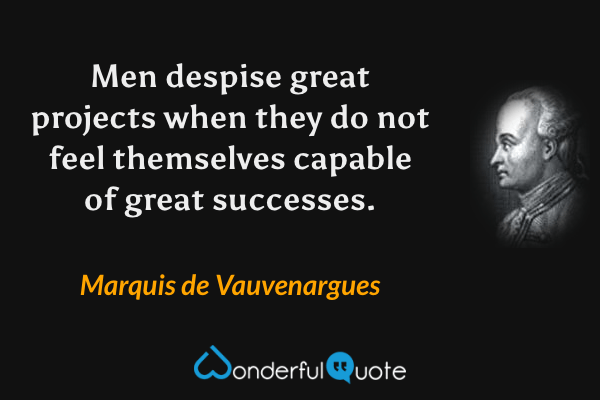 Men despise great projects when they do not feel themselves capable of great successes.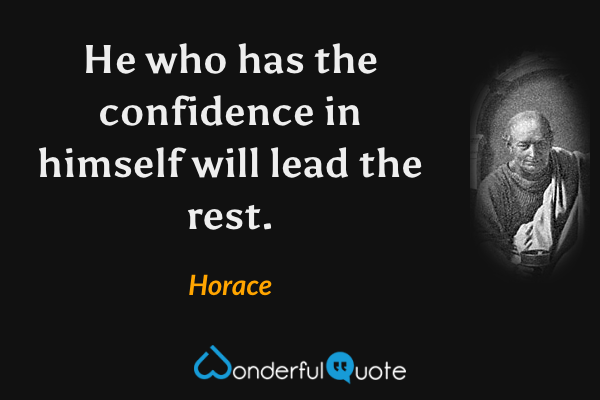 He who has the confidence in himself will lead the rest.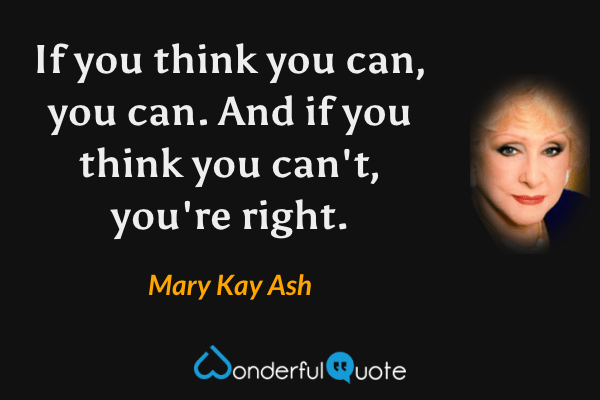 If you think you can, you can. And if you think you can't, you're right.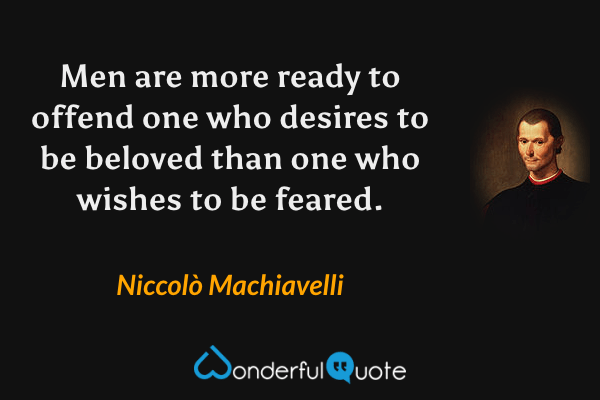 Men are more ready to offend one who desires to be beloved than one who wishes to be feared.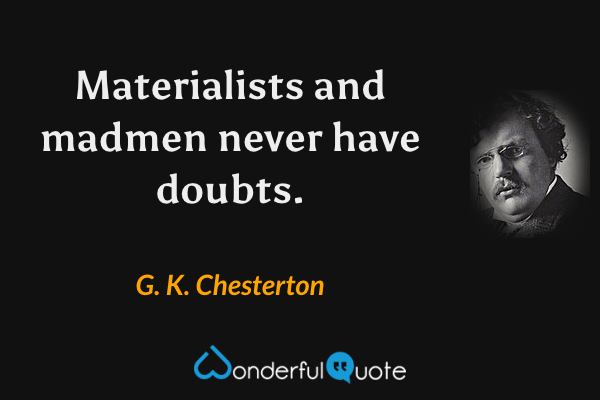 Materialists and madmen never have doubts.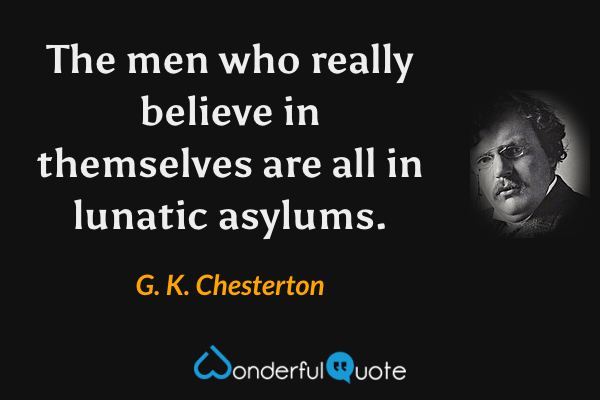 The men who really believe in themselves are all in lunatic asylums.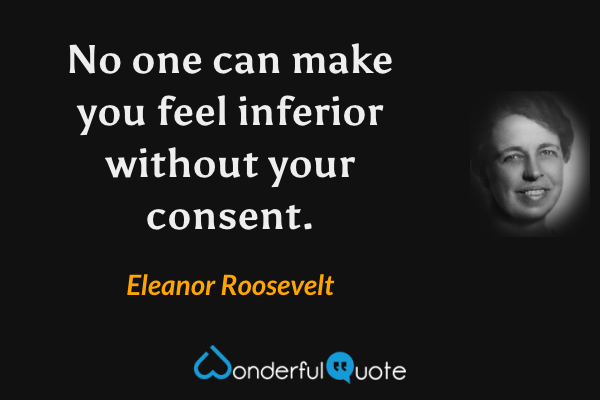 No one can make you feel inferior without your consent.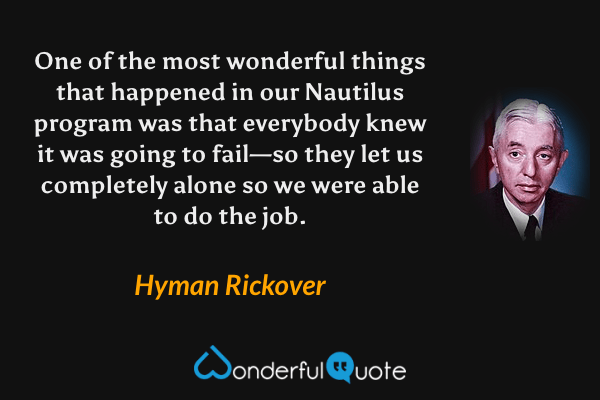 One of the most wonderful things that happened in our Nautilus program was that everybody knew it was going to fail—so they let us completely alone so we were able to do the job.
The greatest possession is self-possession.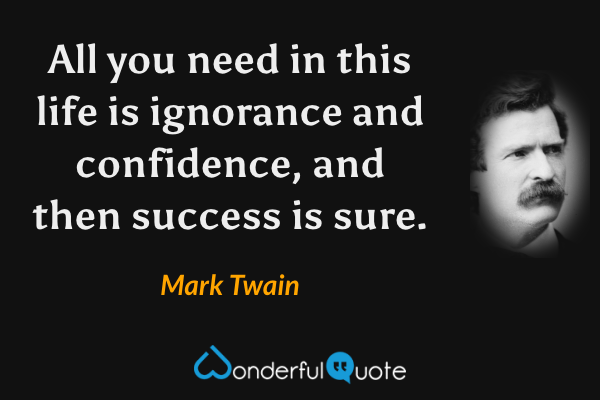 All you need in this life is ignorance and confidence, and then success is sure.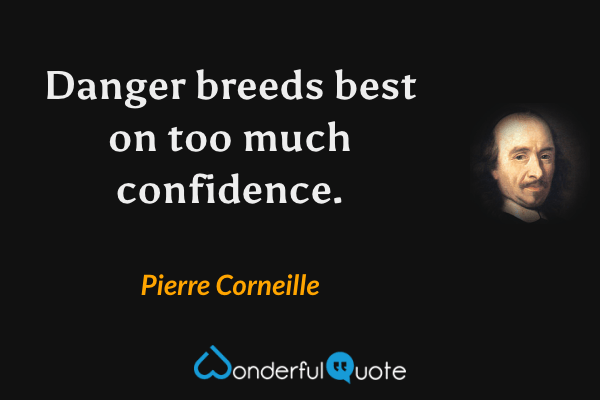 Danger breeds best on too much confidence.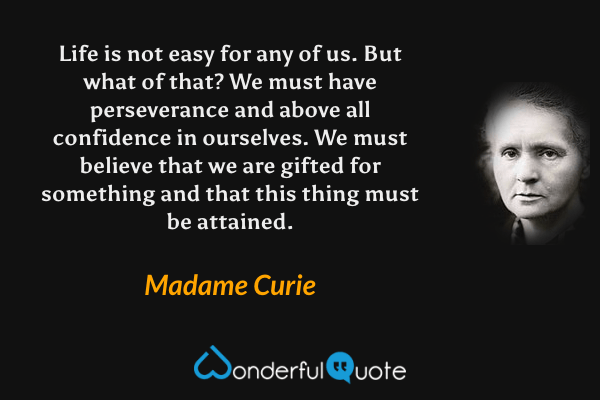 Life is not easy for any of us.  But what of that?  We must have perseverance and above all confidence in ourselves.  We must believe that we are gifted for something and that this thing must be attained.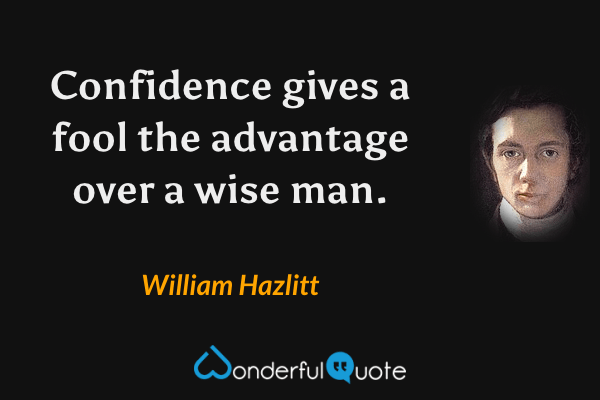 Confidence gives a fool the advantage over a wise man.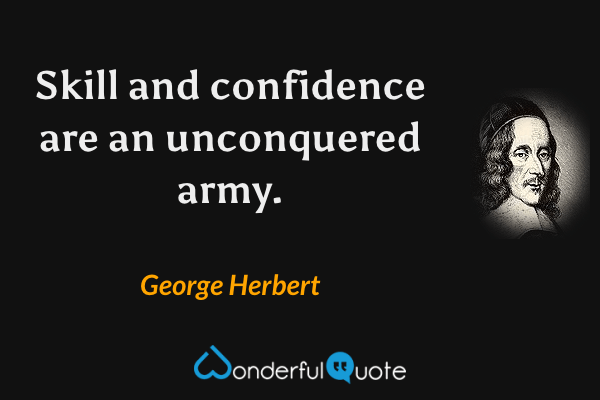 Skill and confidence are an unconquered army.
Confidence is a performance enhancing drug—beneficial when warranted, potentially an extremely dangerous conceit when not.
Confidence is a feeling we acquire after trying a task and succeeding at it. It is not a quality we can have before we try the task.
Confidence is a plant of slow growth; but how slow must its revival have been in the place whence it has once been torn up by the roots!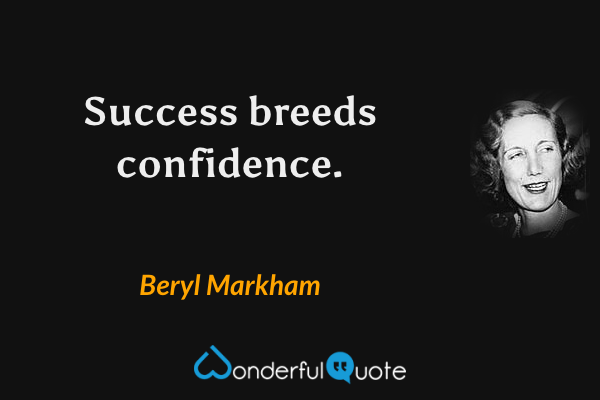 Success breeds confidence.
Having talent isn't merely about being competent; confidence is actually a part of that talent.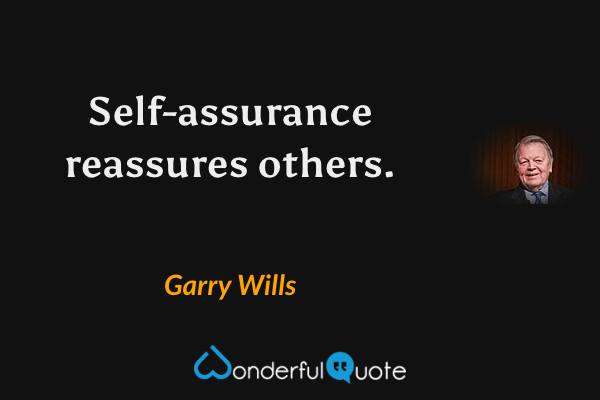 Self-assurance reassures others.
PERSUASION TIP 9 Display confidence (either real or faked) to improve your persuasiveness. You have to believe yourself, or at least appear as if you do, in order to get anyone else to believe.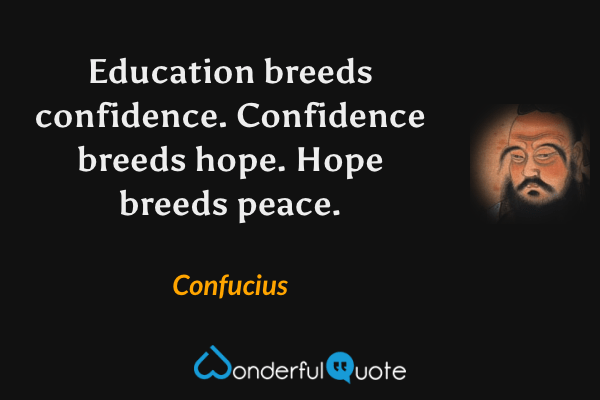 Education breeds confidence. Confidence breeds hope. Hope breeds peace.