Niccolò Machiavelli Quotes
Most popular Niccolò Machiavelli Quotes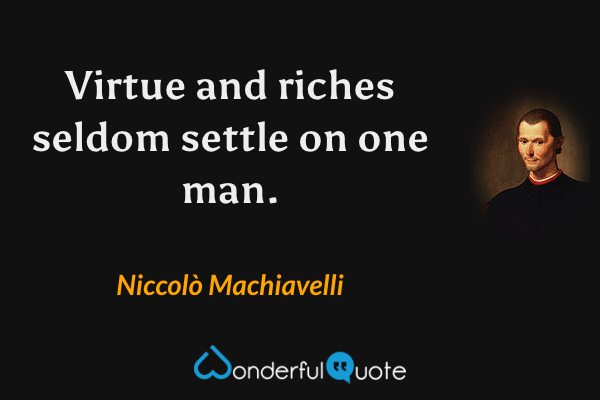 Virtue and riches seldom settle on one man.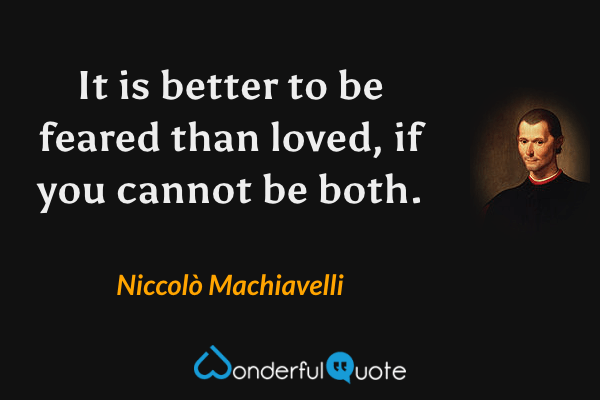 It is better to be feared than loved, if you cannot be both.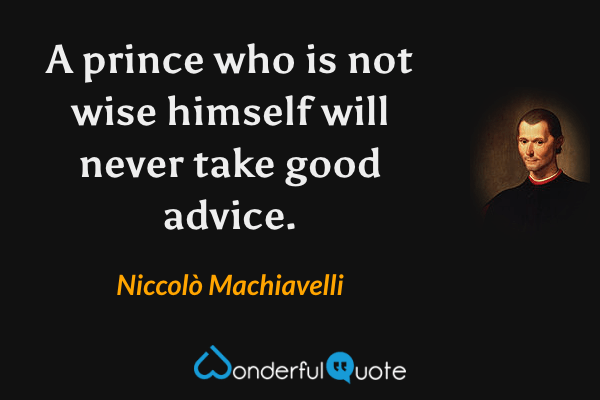 A prince who is not wise himself will never take good advice.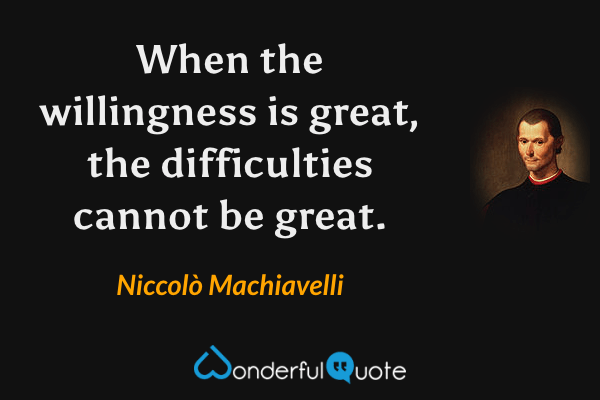 When the willingness is great, the difficulties cannot be great.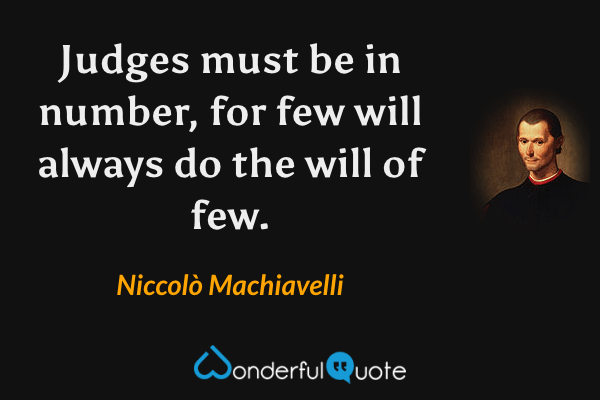 Judges must be in number, for few will always do the will of few.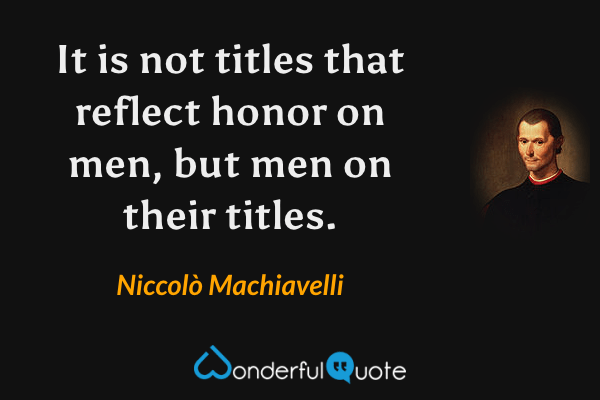 It is not titles that reflect honor on men, but men on their titles.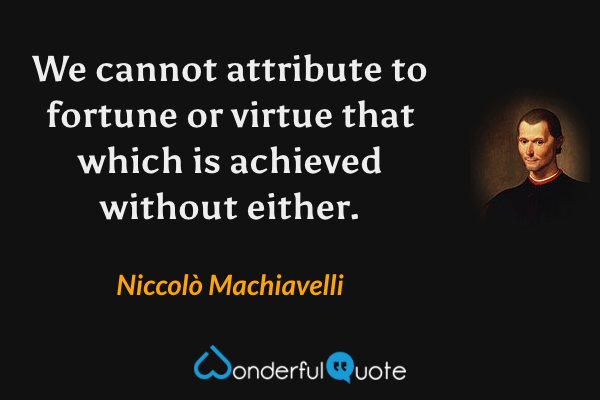 We cannot attribute to fortune or virtue that which is achieved without either.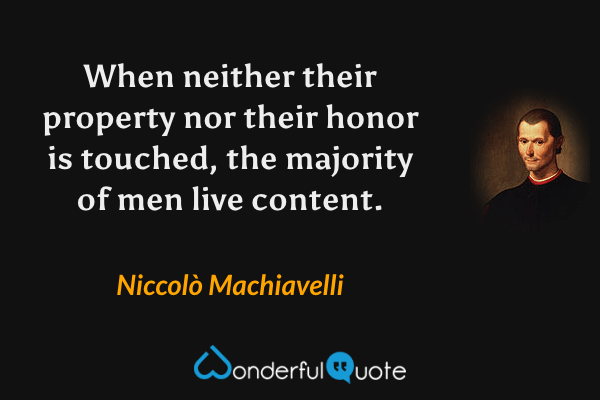 When neither their property nor their honor is touched, the majority of men live content.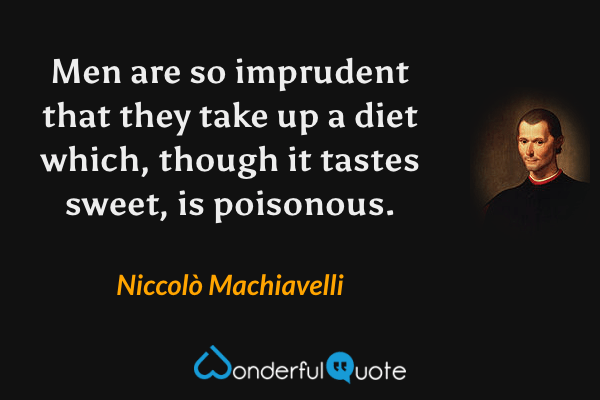 Men are so imprudent that they take up a diet which, though it tastes sweet, is poisonous.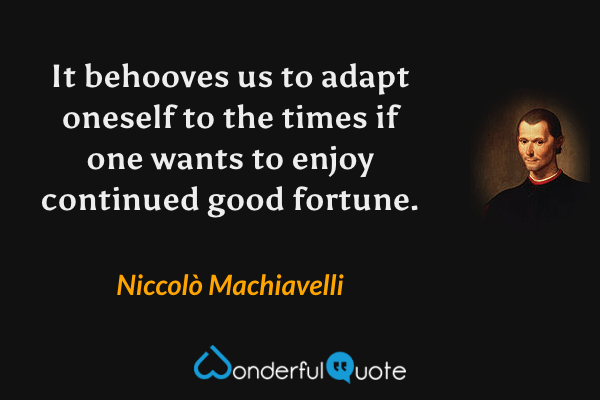 It behooves us to adapt oneself to the times if one wants to enjoy continued good fortune.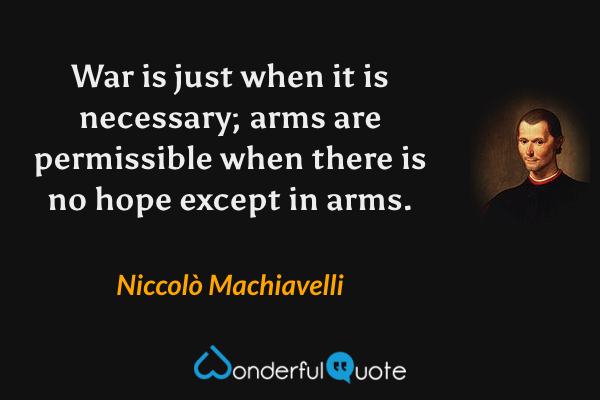 War is just when it is necessary; arms are permissible when there is no hope except in arms.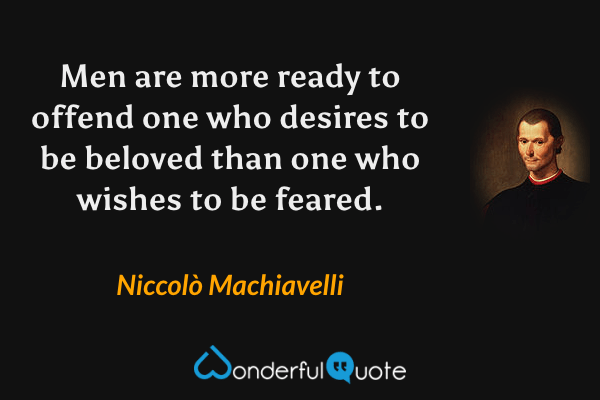 Men are more ready to offend one who desires to be beloved than one who wishes to be feared.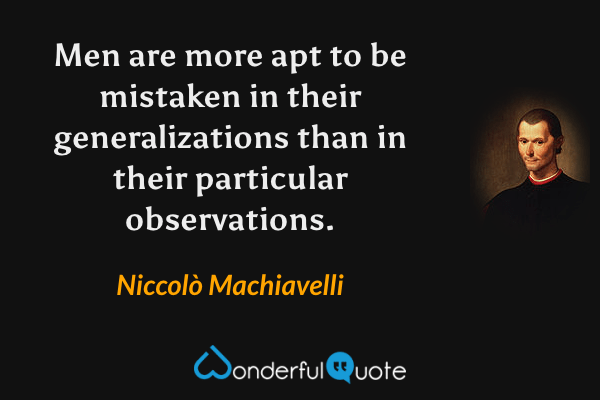 Men are more apt to be mistaken in their generalizations than in their particular observations.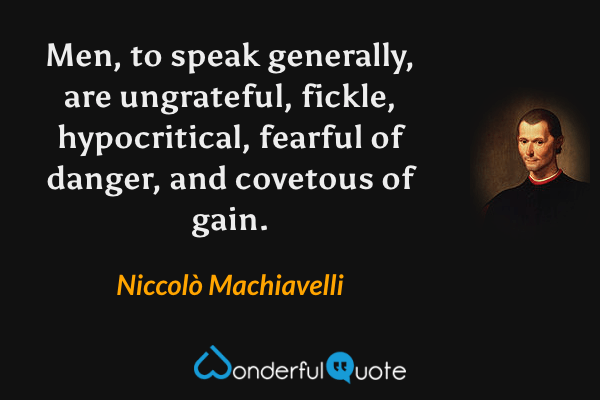 Men, to speak generally, are ungrateful, fickle, hypocritical, fearful of danger, and covetous of gain.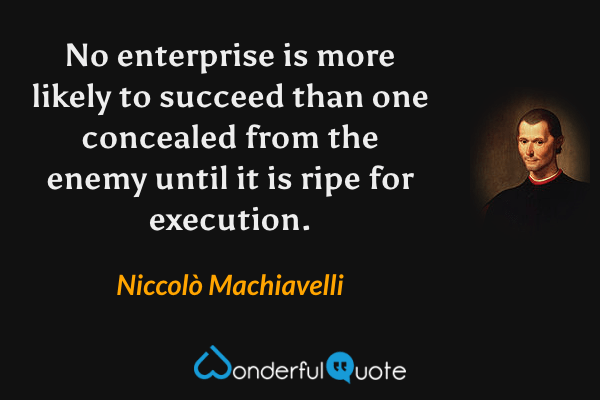 No enterprise is more likely to succeed than one concealed from the enemy until it is ripe for execution.
Results are often obtained by impetuosity and daring which could never have been obtained by ordinary methods.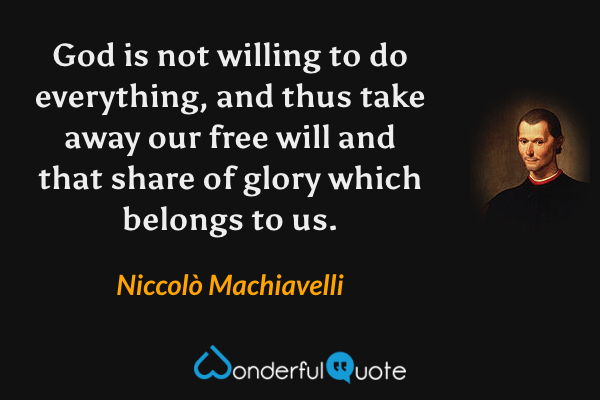 God is not willing to do everything, and thus take away our free will and that share of glory which belongs to us.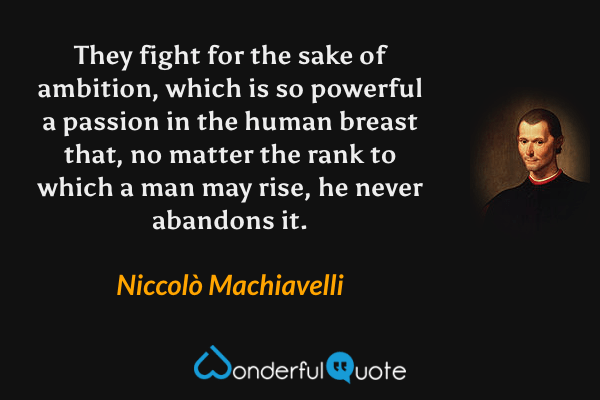 They fight for the sake of ambition, which is so powerful a passion in the human breast that, no matter the rank to which a man may rise, he never abandons it.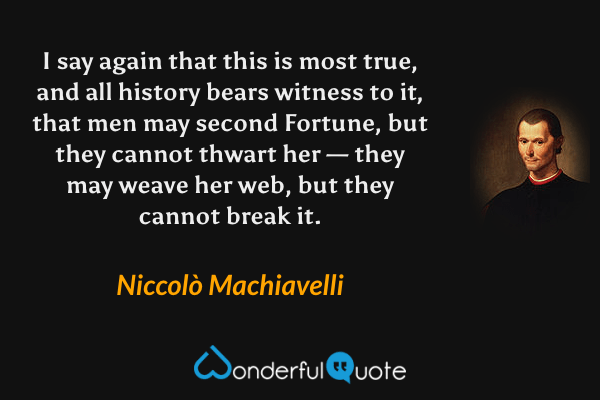 I say again that this is most true, and all history bears witness to it, that men may second Fortune, but they cannot thwart her — they may weave her web, but they cannot break it.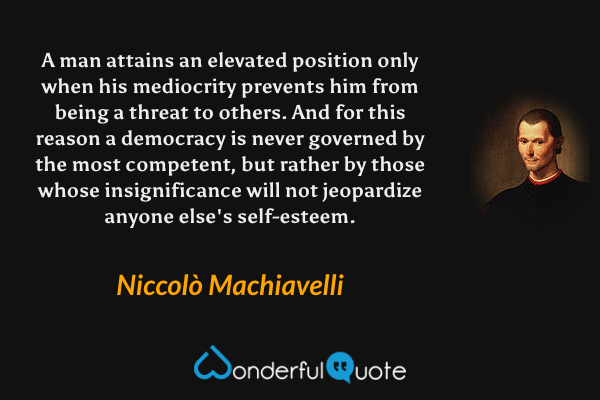 A man attains an elevated position only when his mediocrity prevents him from being a threat to others. And for this reason a democracy is never governed by the most competent, but rather by those whose insignificance will not jeopardize anyone else's self-esteem.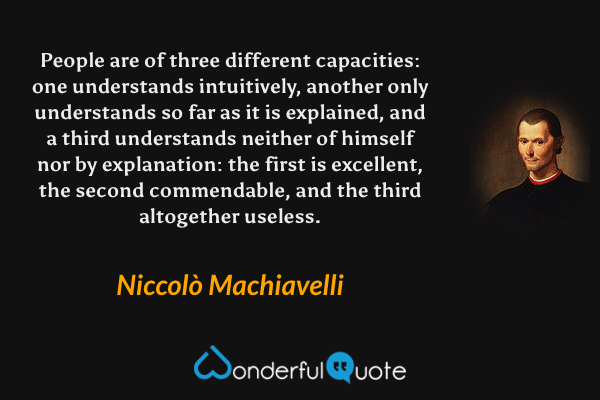 People are of three different capacities: one understands intuitively, another only understands so far as it is explained, and a third understands neither of himself nor by explanation: the first is excellent, the second commendable, and the third altogether useless.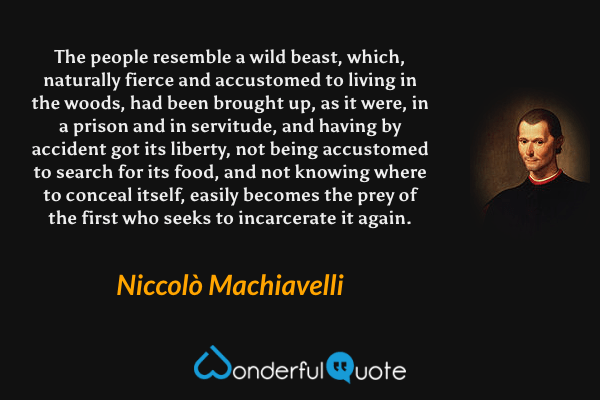 The people resemble a wild beast, which, naturally fierce and accustomed to living in the woods, had been brought up, as it were, in a prison and in servitude, and having by accident got its liberty, not being accustomed to search for its food, and not knowing where to conceal itself, easily becomes the prey of the first who seeks to incarcerate it again.