George Herbert Quotes
Most popular George Herbert Quotes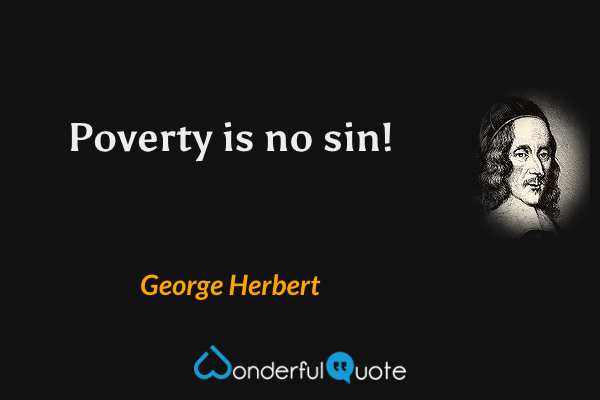 Poverty is no sin!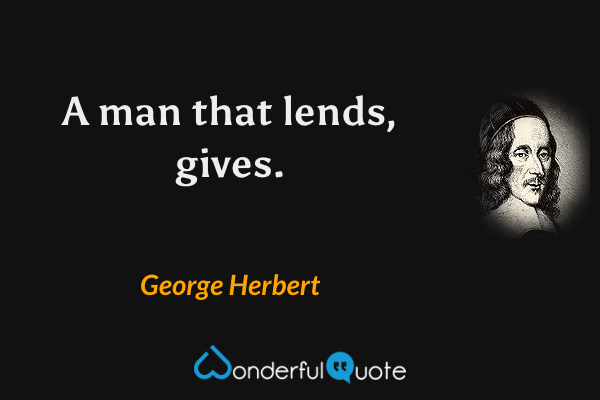 A man that lends, gives.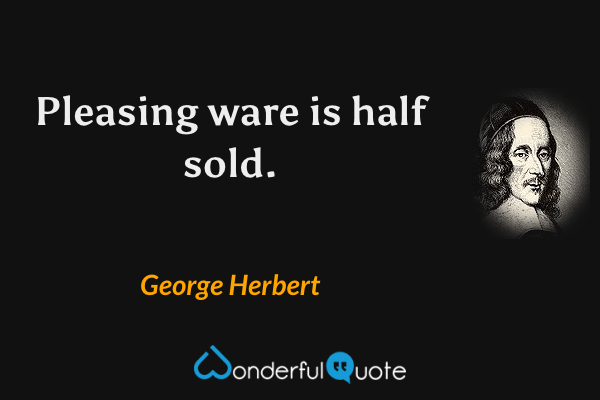 Pleasing ware is half sold.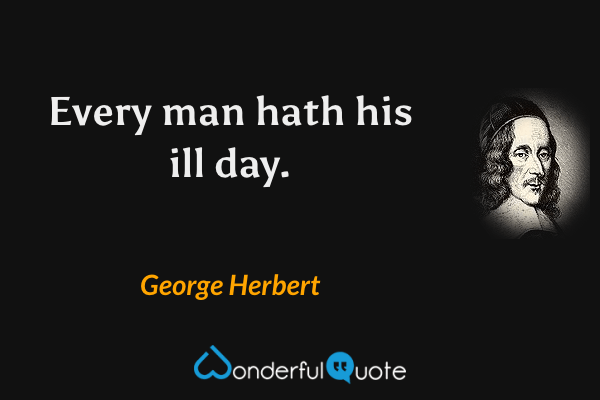 Every man hath his ill day.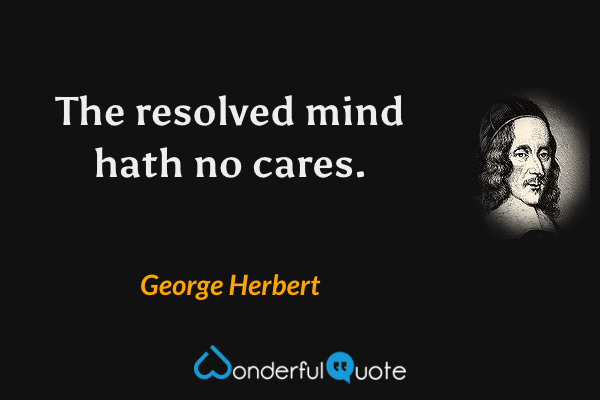 The resolved mind hath no cares.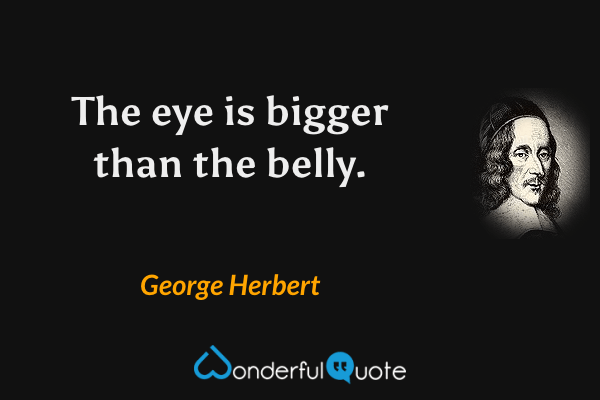 The eye is bigger than the belly.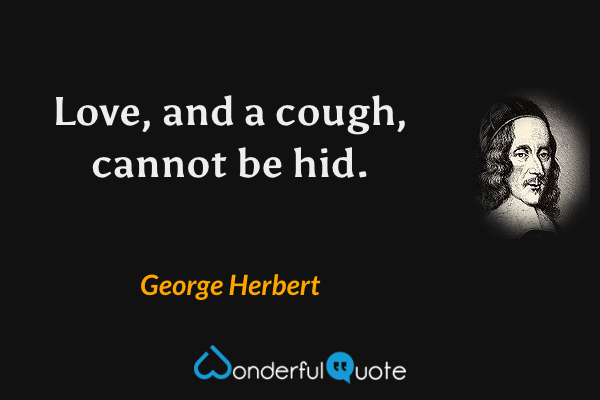 Love, and a cough, cannot be hid.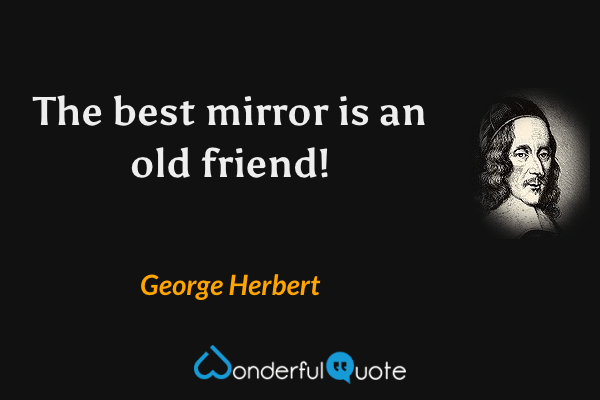 The best mirror is an old friend!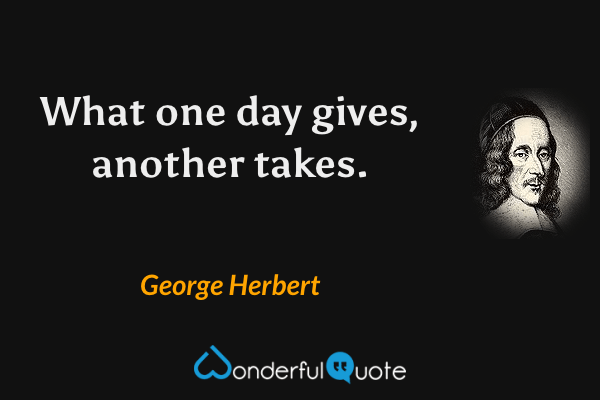 What one day gives, another takes.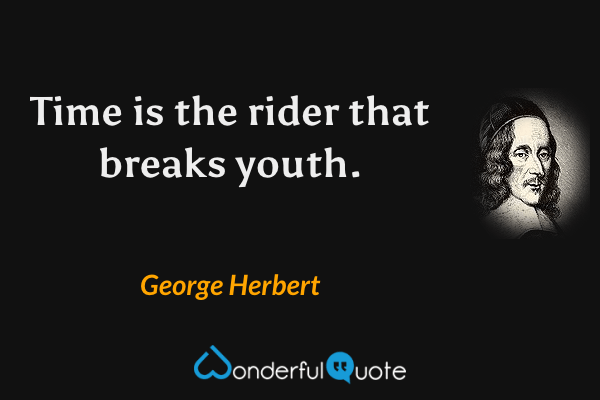 Time is the rider that breaks youth.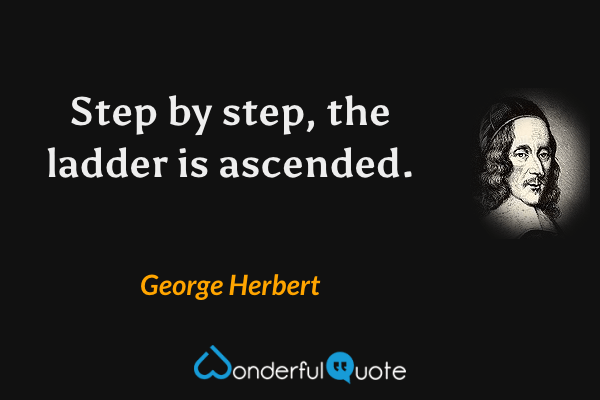 Step by step, the ladder is ascended.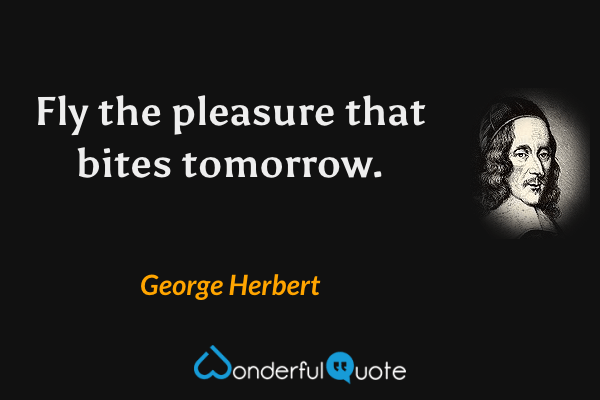 Fly the pleasure that bites tomorrow.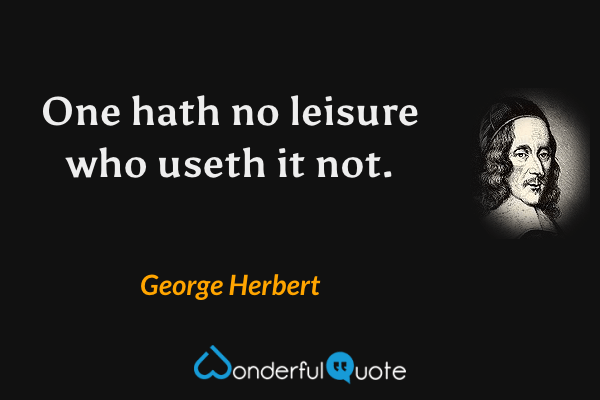 One hath no leisure who useth it not.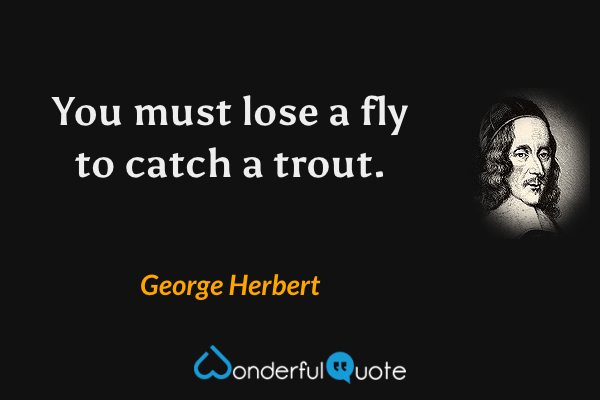 You must lose a fly to catch a trout.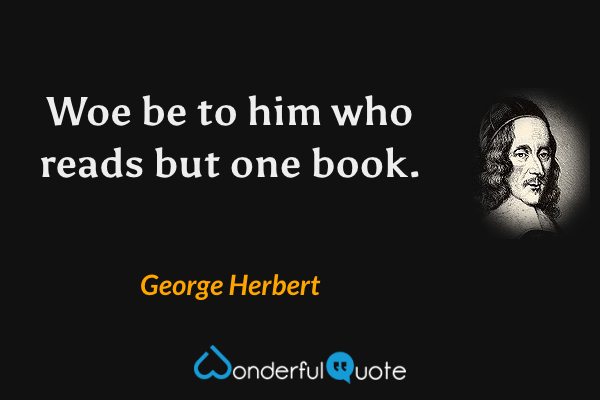 Woe be to him who reads but one book.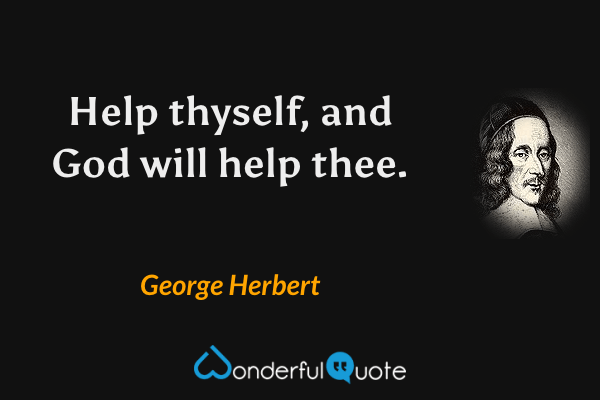 Help thyself, and God will help thee.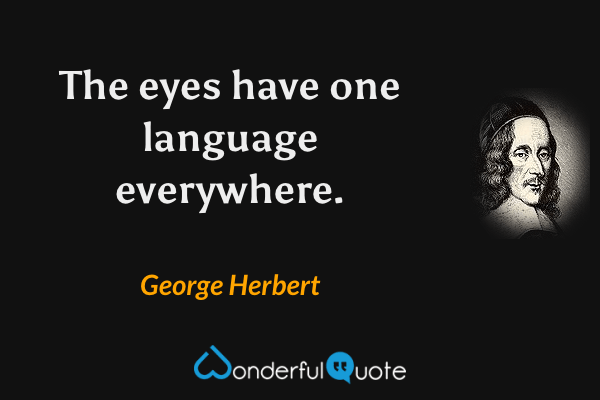 The eyes have one language everywhere.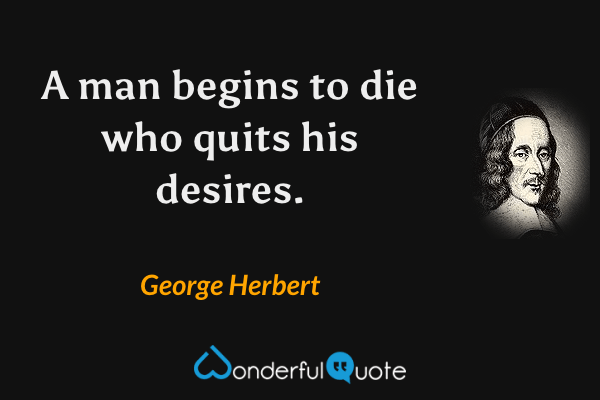 A man begins to die who quits his desires.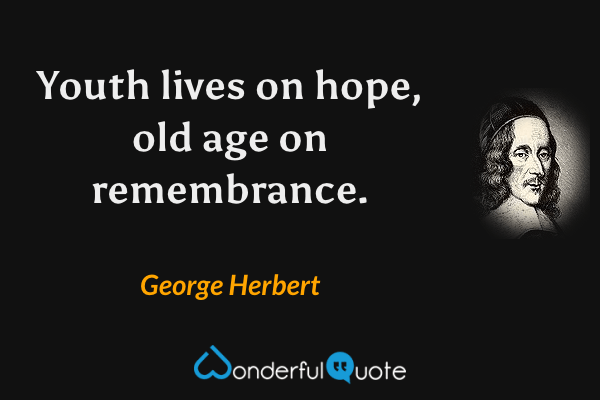 Youth lives on hope, old age on remembrance.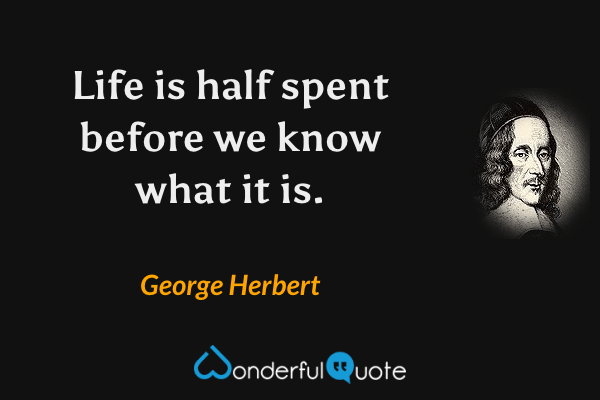 Life is half spent before we know what it is.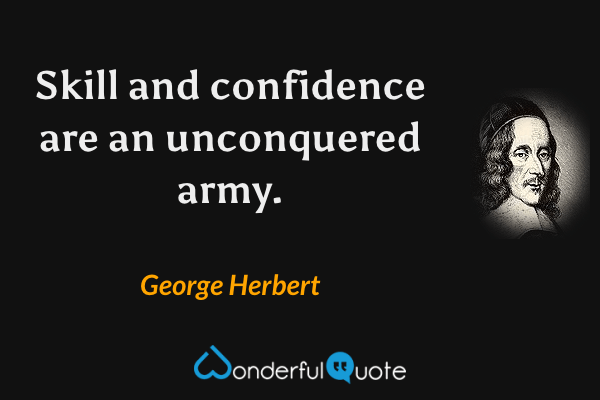 Skill and confidence are an unconquered army.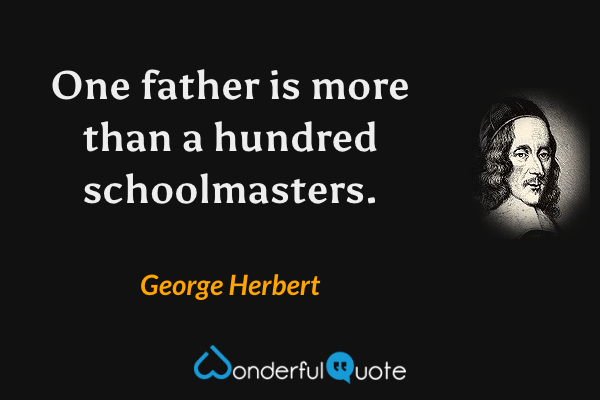 One father is more than a hundred schoolmasters.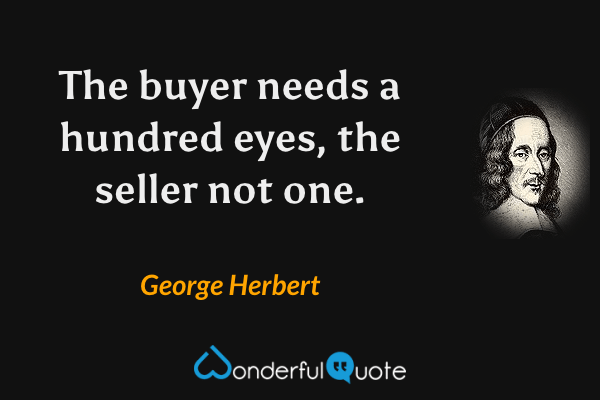 The buyer needs a hundred eyes, the seller not one.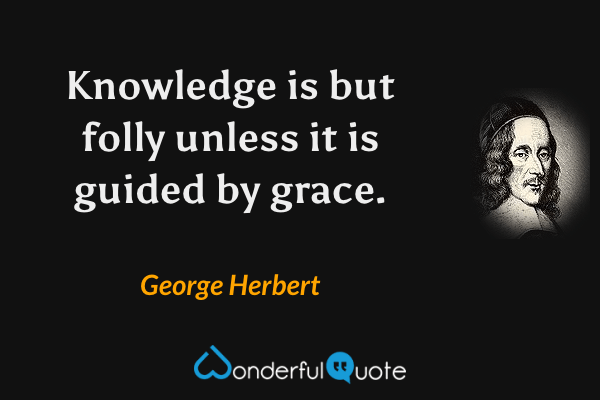 Knowledge is but folly unless it is guided by grace.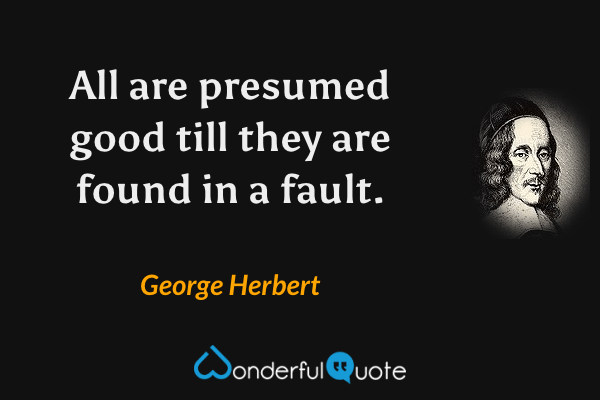 All are presumed good till they are found in a fault.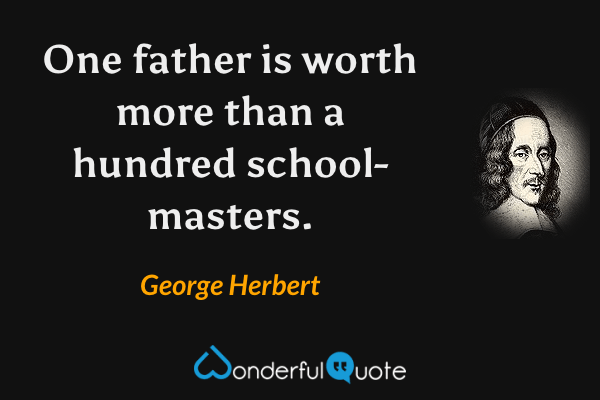 One father is worth more than a hundred school-masters.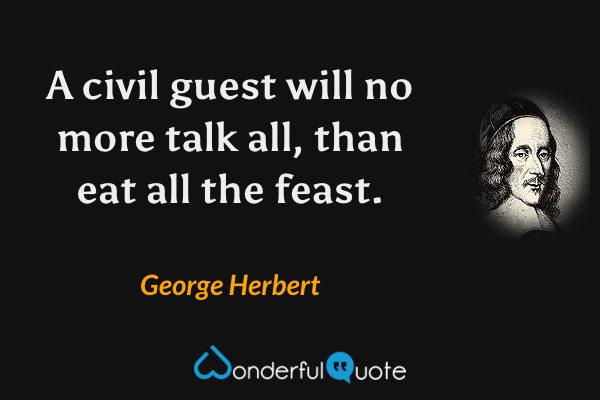 A civil guest will no more talk all, than eat all the feast.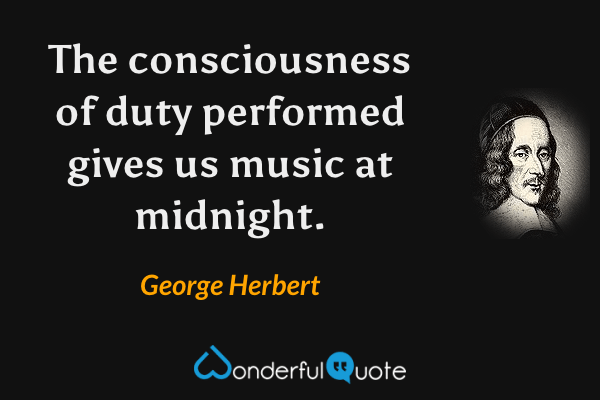 The consciousness of duty performed gives us music at midnight.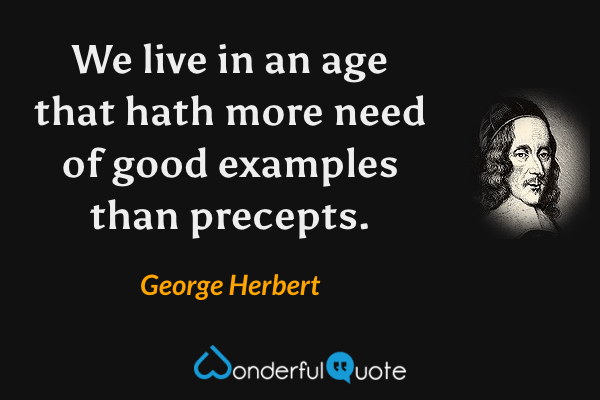 We live in an age that hath more need of good examples than precepts.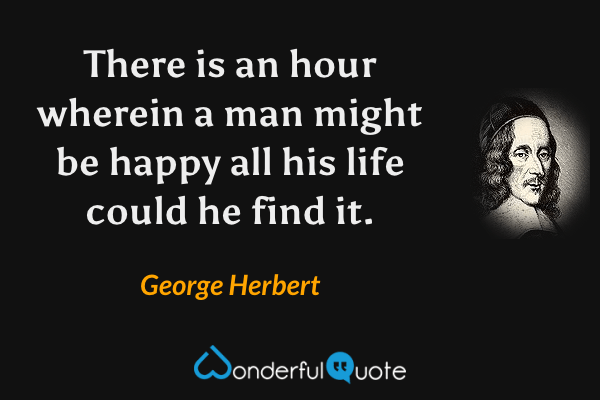 There is an hour wherein a man might be happy all his life could he find it.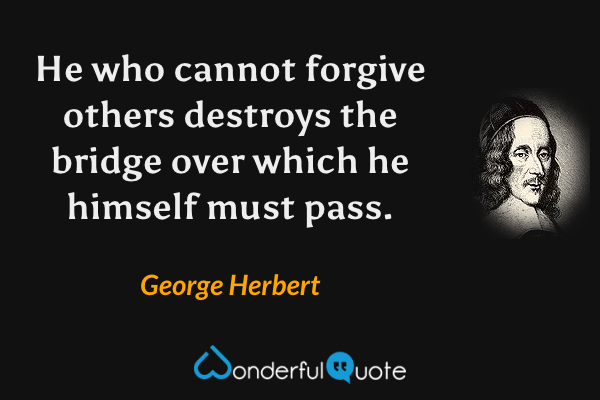 He who cannot forgive others destroys the bridge over which he himself must pass.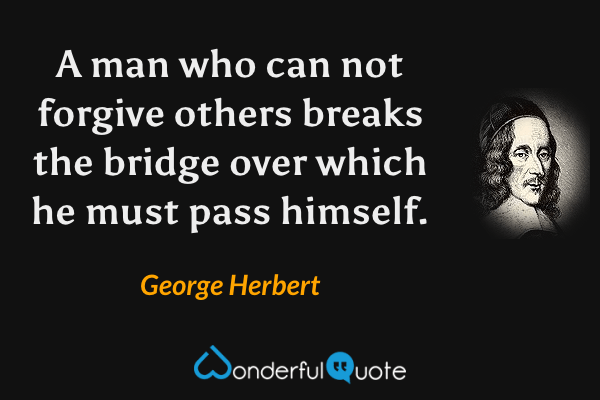 A man who can not forgive others breaks the bridge over which he must pass himself.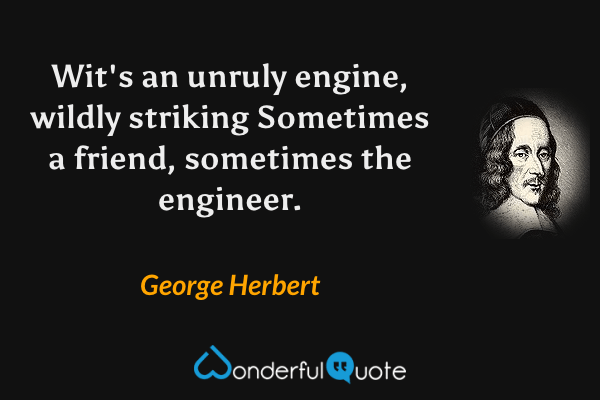 Wit's an unruly engine, wildly striking
Sometimes a friend, sometimes the engineer.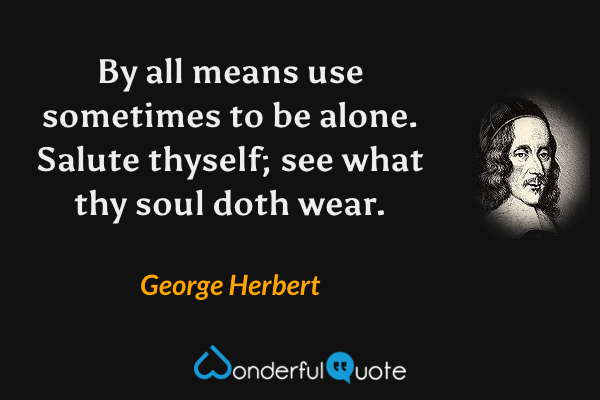 By all means use sometimes to be alone.
Salute thyself; see what thy soul doth wear.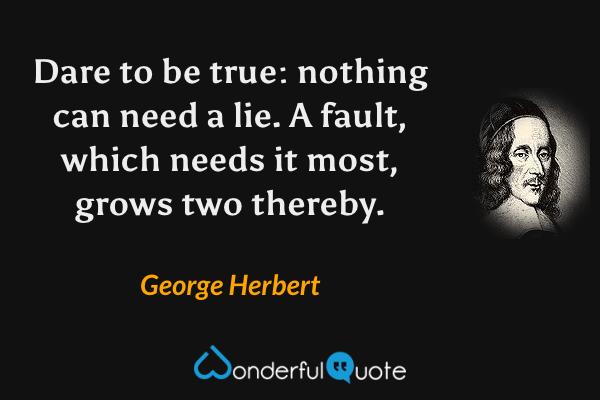 Dare to be true: nothing can need a lie.
A fault, which needs it most, grows two thereby.
Love and a cough cannot be hid.