Success and Failure Quotes
Most popular success & failure quotes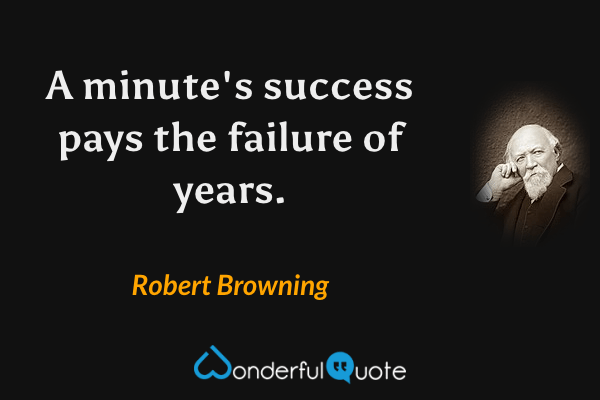 A minute's success pays the failure of years.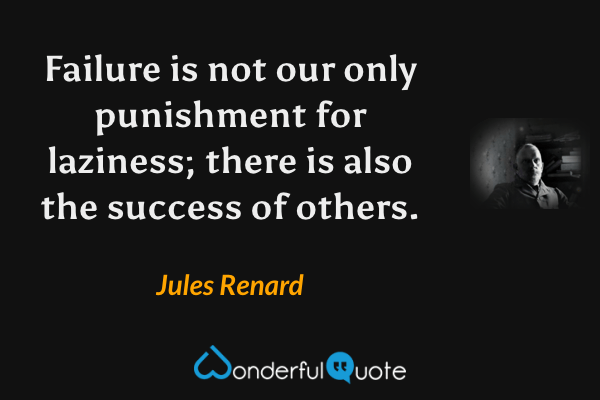 Failure is not our only punishment for laziness; there is also the success of others.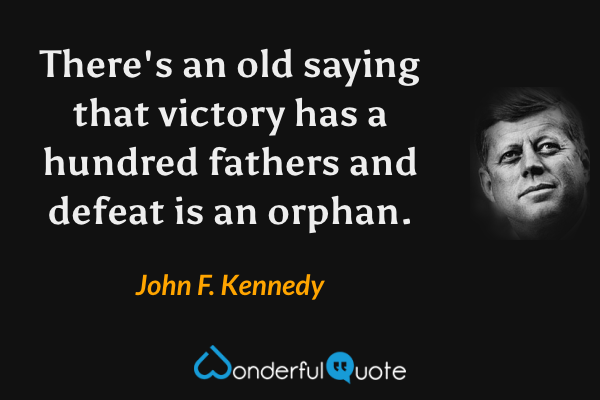 There's an old saying that victory has a hundred fathers and defeat is an orphan.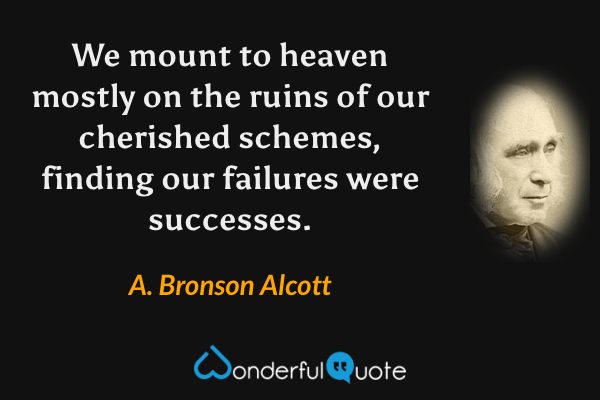 We mount to heaven mostly on the ruins of our cherished schemes, finding our failures were successes.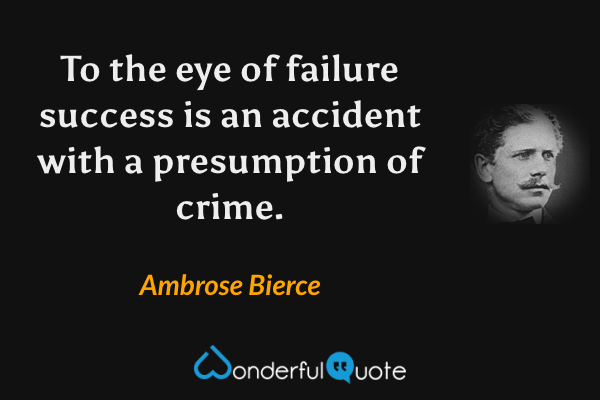 To the eye of failure success is an accident with a presumption of crime.
Nothing fails like success because we don't learn from it.  We learn only from failure.
The man who has done his level best, and who is conscious that he has done his best, is a success, even though the world may write him down as a failure.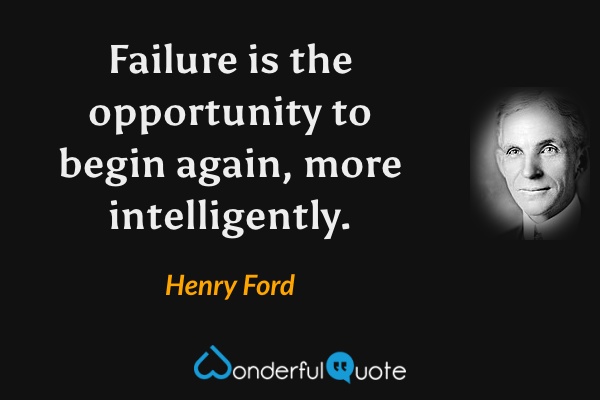 Failure is the opportunity to begin again, more intelligently.
One of the ingredients most necessary for success is failure.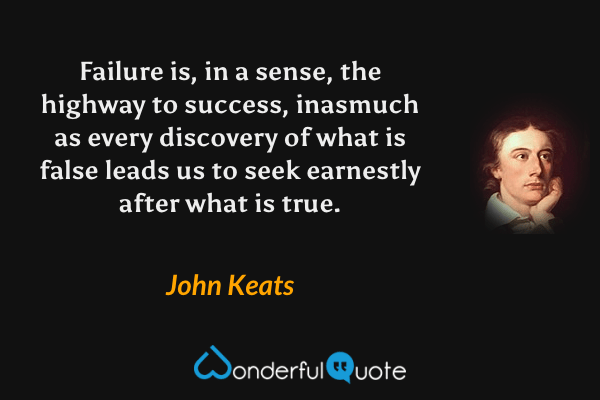 Failure is, in a sense, the highway to success, inasmuch as every discovery of what is false leads us to seek earnestly after what is true.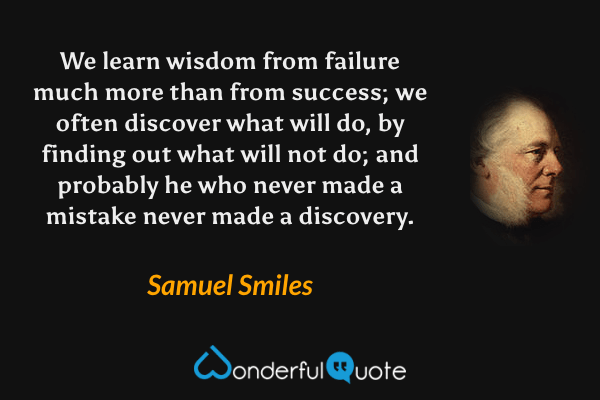 We learn wisdom from failure much more than from success; we often discover what will do, by finding out what will not do; and probably he who never made a mistake never made a discovery.
If you set your goals ridiculously high and it's a failure, you will fail above everyone else's success.
Success is going from failure to failure without loss of enthusiasm.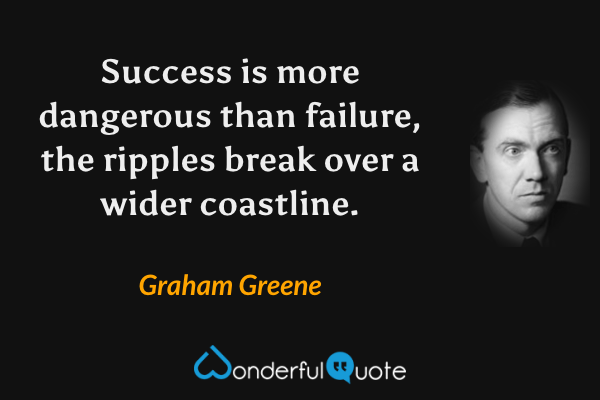 Success is more dangerous than failure, the ripples break over a wider coastline.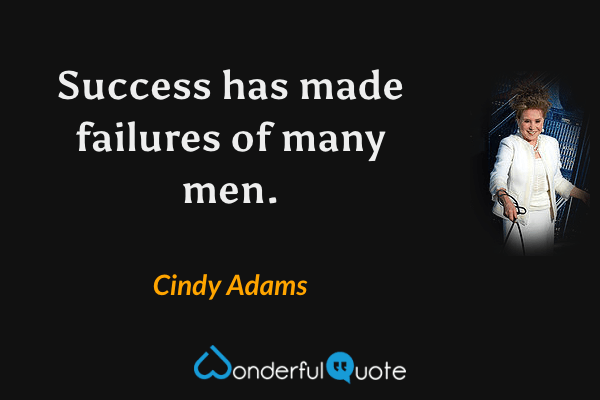 Success has made failures of many men.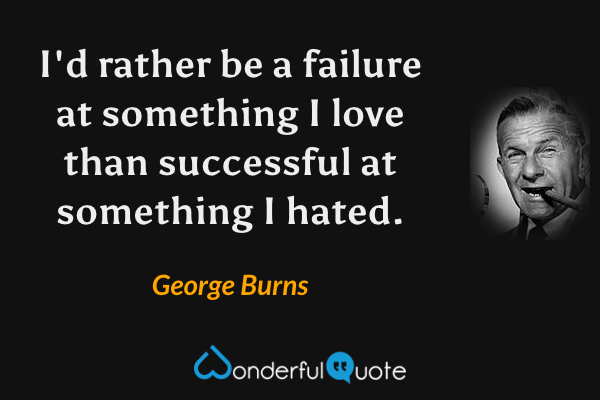 I'd rather be a failure at something I love than successful at something I hated.
Those who lose visualize the penalties of failure. Those who win visualize the rewards of success.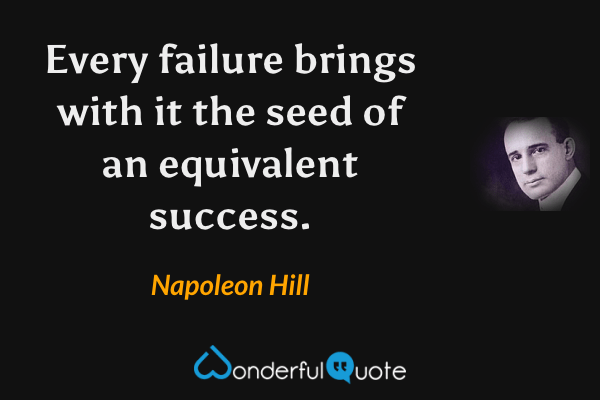 Every failure brings with it the seed of an equivalent success.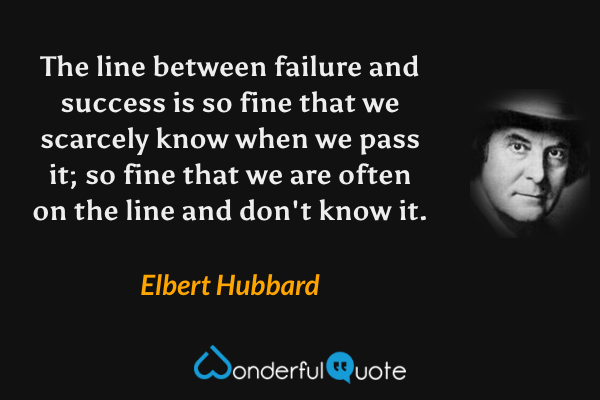 The line between failure and success is so fine that we scarcely know when we pass it; so fine that we are often on the line and don't know it.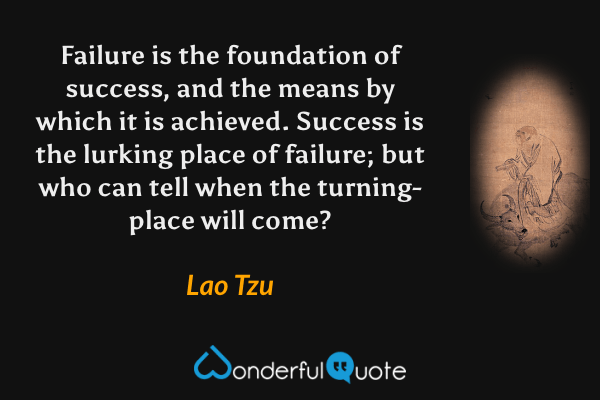 Failure is the foundation of success, and the means by which it is achieved.  Success is the lurking place of failure; but who can tell when the turning-place will come?
The common idea that success spoils people by making them vain, egotistic, and self-complacent is erroneous; on the contrary, it makes them, for the most part, humble, tolerant, and kind. Failure makes people cruel and bitter.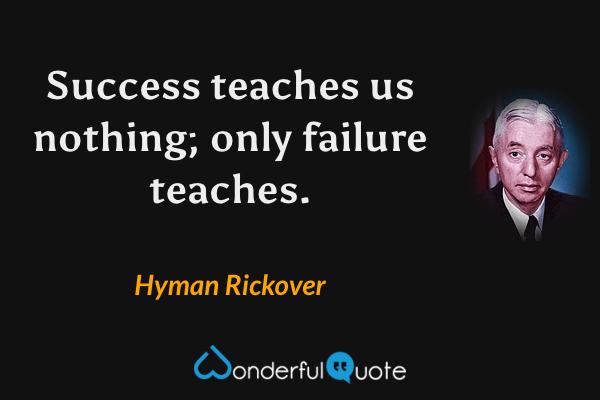 Success teaches us nothing; only failure teaches.
Success is a public affair.  Failure is a private funeral.
Success and failure—we think of them as opposites, but they're really not.  They're companions—the hero and the sidekick.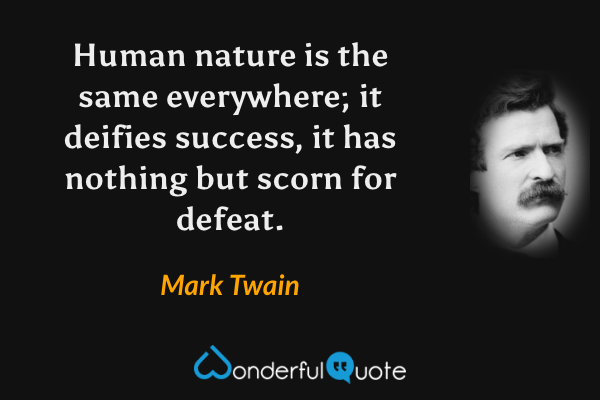 Human nature is the same everywhere; it deifies success, it has nothing but scorn for defeat.
I cannot give you the formula for success, but I can give you the formula for failure: Try to please everybody.
Success is never final and failure is never fatal.  It's courage that counts.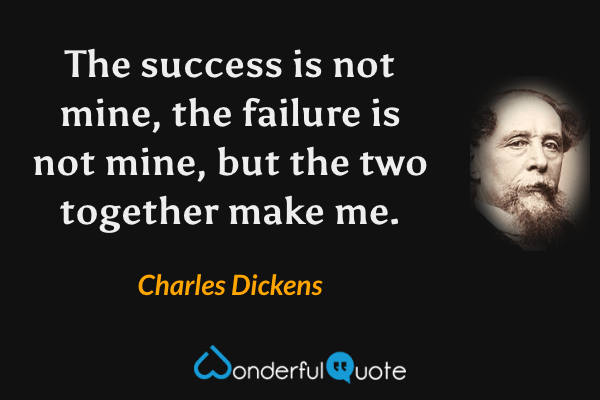 The success is not mine, the failure is not mine, but the two together make me.