Hopeful Quotes
Most popular hopeful quotes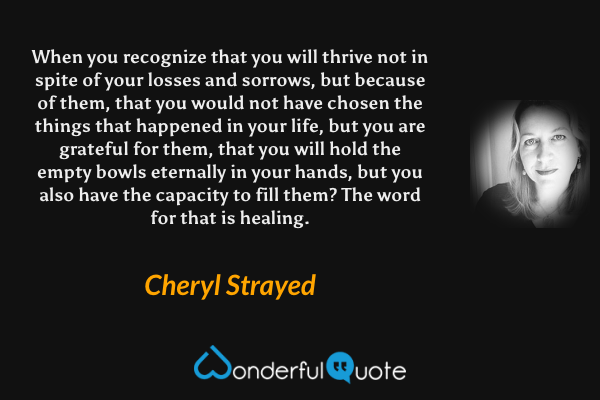 When you recognize that you will thrive not in spite of your losses and sorrows, but because of them, that you would not have chosen the things that happened in your life, but you are grateful for them, that you will hold the empty bowls eternally in your hands, but you also have the capacity to fill them? The word for that is healing.
This is not how your story ends. It's simply where it takes a turn you didn't expect.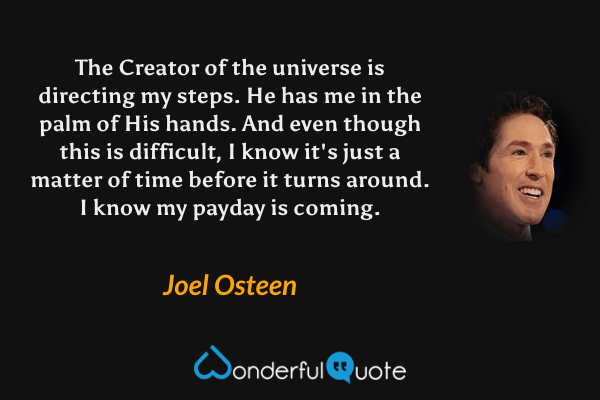 The Creator of the universe is directing my steps. He has me in the palm of His hands. And even though this is difficult, I know it's just a matter of time before it turns around. I know my payday is coming.
Ask, and it shall be given you; seek, and ye shall find; knock, and it shall be opened unto you: For every one that asketh receiveth; and he that seeketh findeth; and to him that knocketh it shall be opened.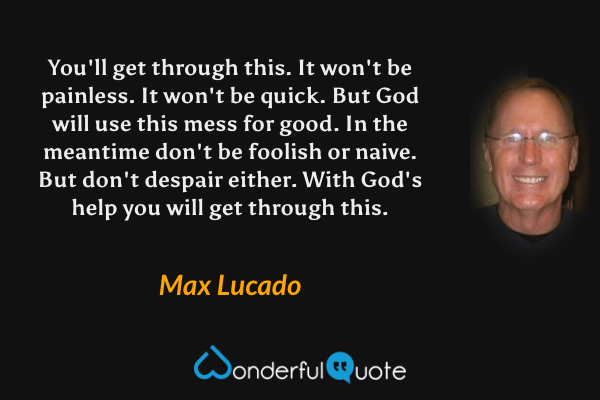 You'll get through this. It won't be painless. It won't be quick. But God will use this mess for good. In the meantime don't be foolish or naive. But don't despair either. With God's help you will get through this.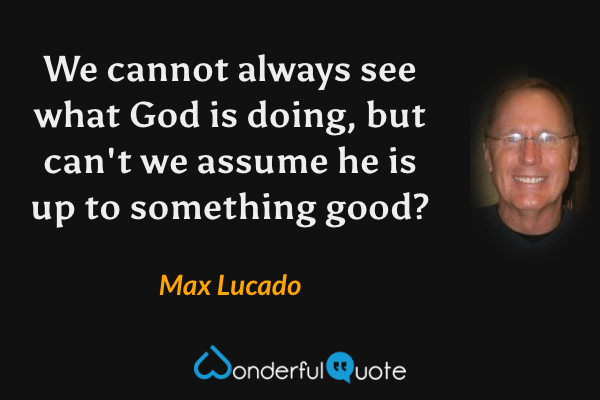 We cannot always see what God is doing, but can't we assume he is up to something good?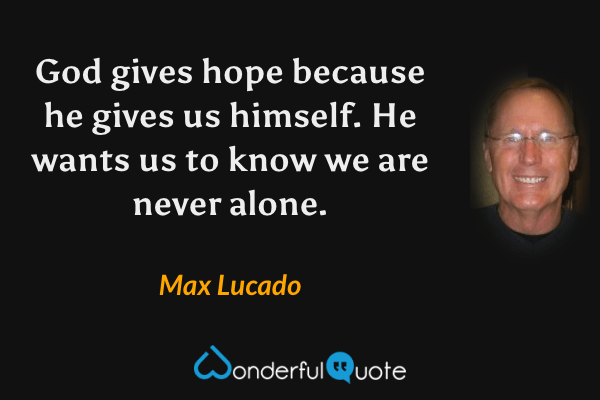 God gives hope because he gives us himself. He wants us to know we are never alone.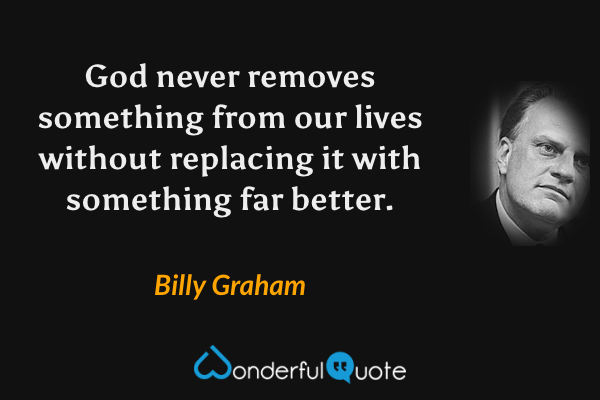 God never removes something from our lives without replacing it with something far better.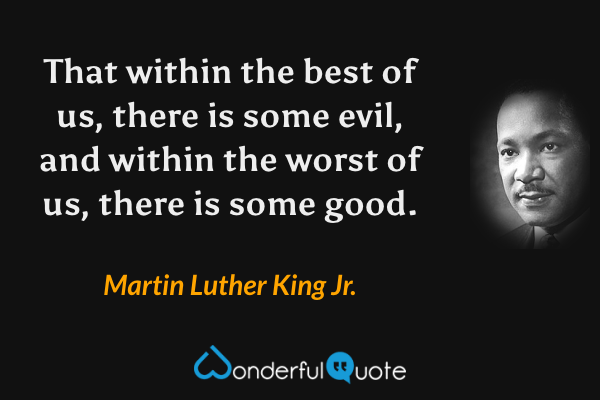 That within the best of us, there is some evil, and within the worst of us, there is some good.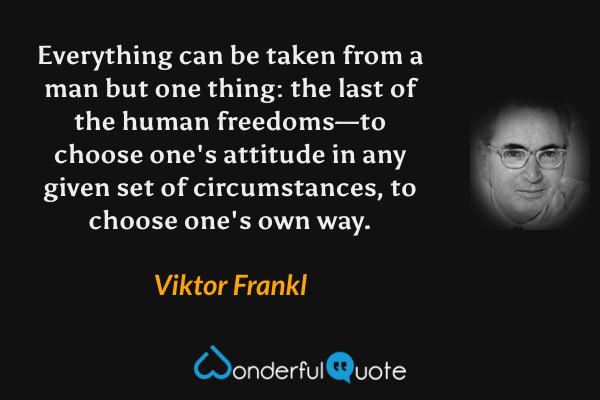 Everything can be taken from a man but one thing: the last of the human freedoms—to choose one's attitude in any given set of circumstances, to choose one's own way.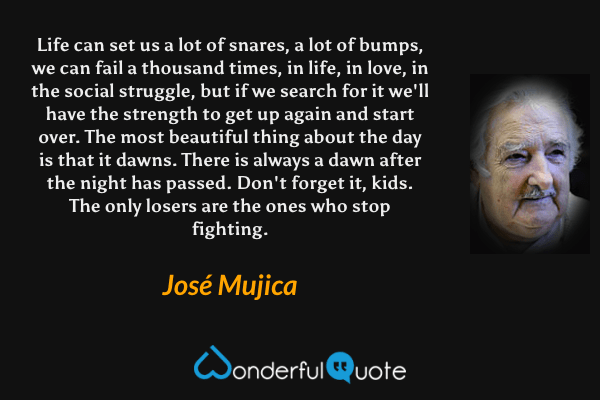 Life can set us a lot of snares, a lot of bumps, we can fail a thousand times, in life, in love, in the social struggle, but if we search for it we'll have the strength to get up again and start over. The most beautiful thing about the day is that it dawns. There is always a dawn after the night has passed. Don't forget it, kids. The only losers are the ones who stop fighting.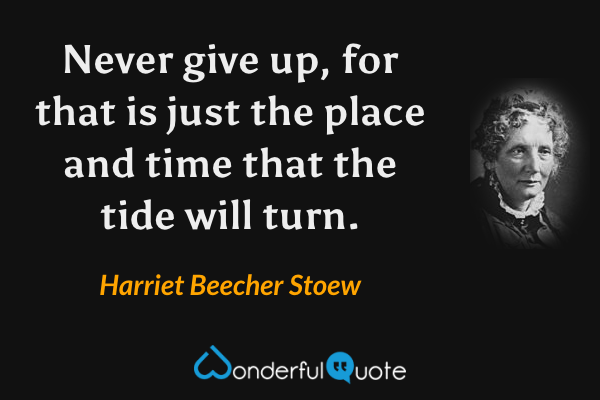 Never give up, for that is just the place and time that the tide will turn.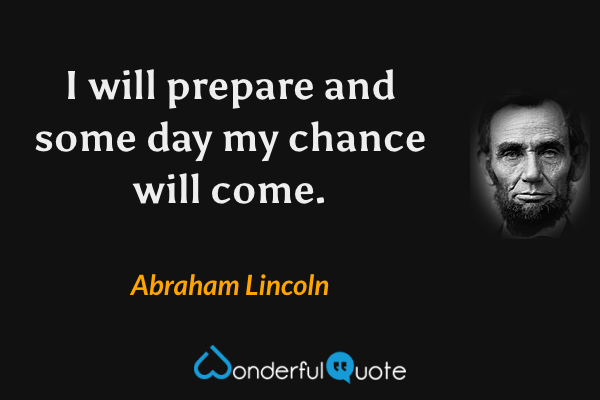 I will prepare and some day my chance will come.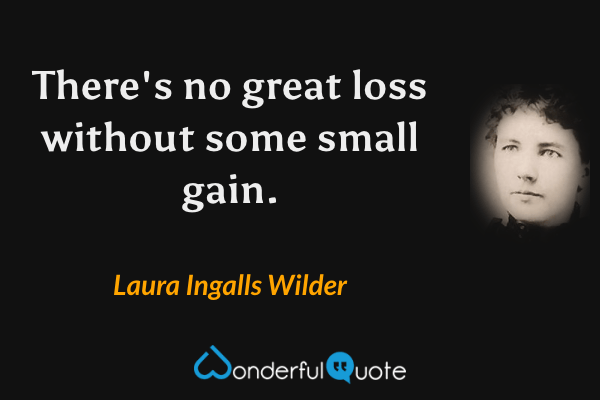 There's no great loss without some small gain.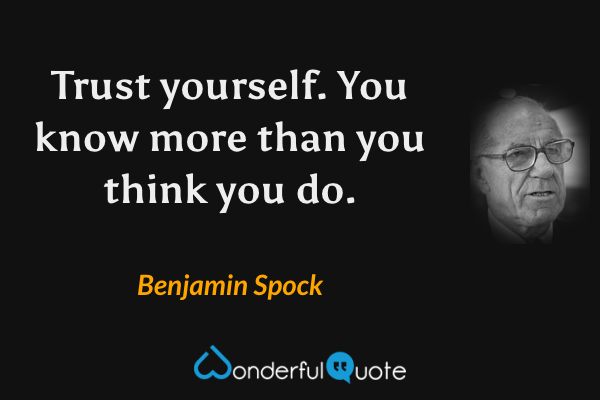 Trust yourself. You know more than you think you do.
There is no saint without a past—no sinner without a future.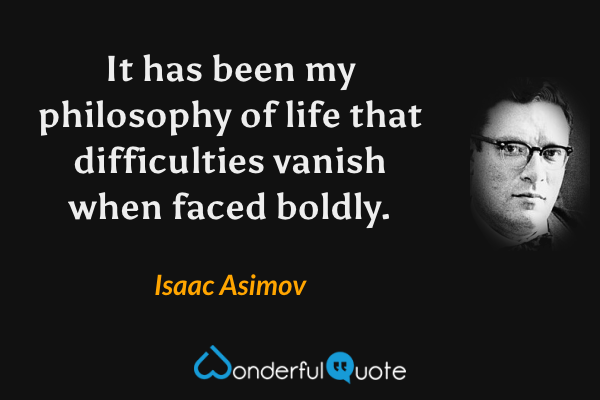 It has been my philosophy of life that difficulties vanish when faced boldly.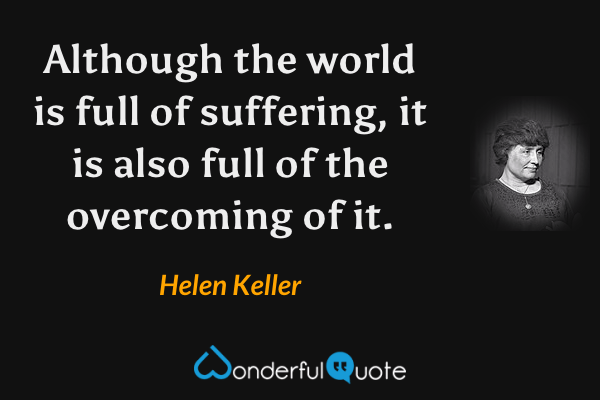 Although the world is full of suffering, it is also full of the overcoming of it.
The worst thing in your life may contain seeds of the best. When you can see crisis as an opportunity, your life becomes not easier, but more satisfying.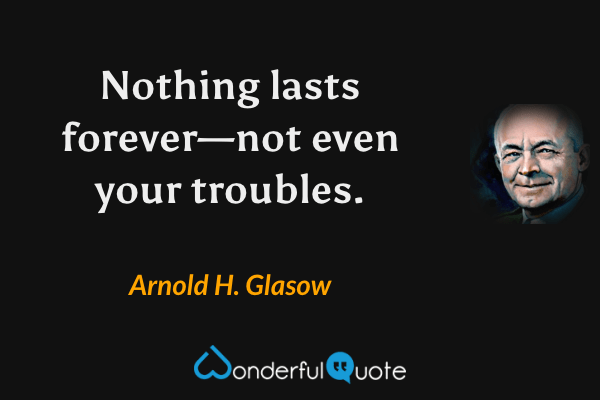 Nothing lasts forever—not even your troubles.
The darkest hour has only 60 minutes.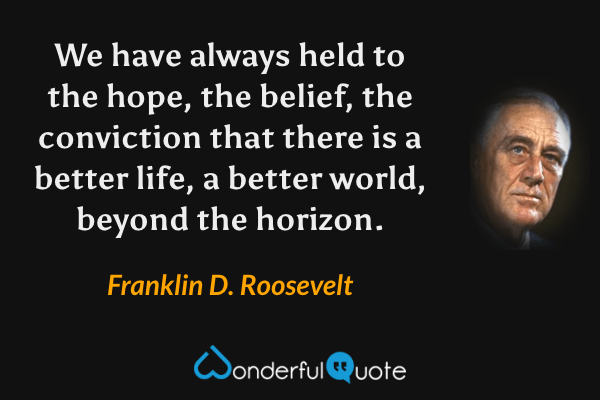 We have always held to the hope, the belief, the conviction that there is a better life, a better world, beyond the horizon.
Nothing is as bleak as it seems at the time.
The heavens are draining,
it's raining and raining,
and everything couldn't be wetter,
and things are so bad
that we ought to be glad:
because now they can only get better.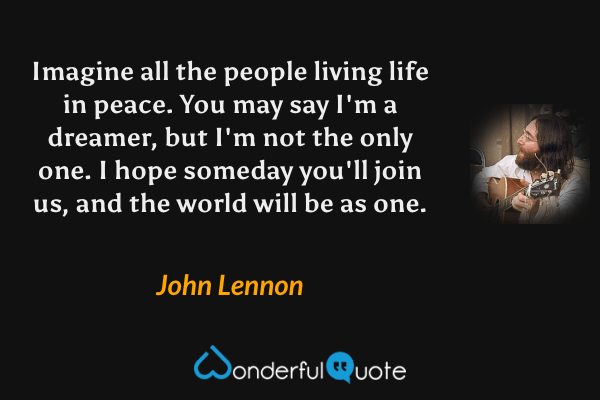 Imagine all the people living life in peace.
You may say I'm a dreamer, 
but I'm not the only one.
I hope someday you'll join us, 
and the world will be as one.