Harriet Beecher Stoew Quotes
Most popular Harriet Beecher Stoew Quotes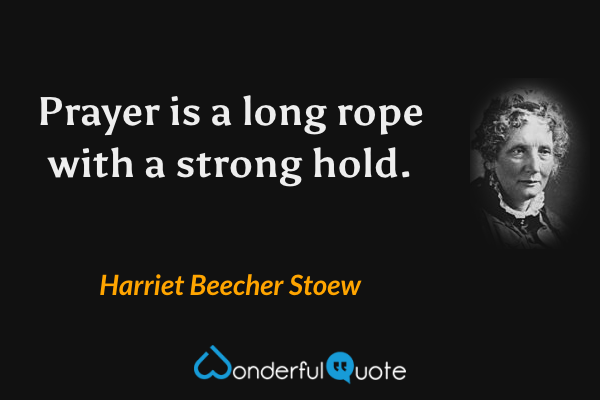 Prayer is a long rope with a strong hold.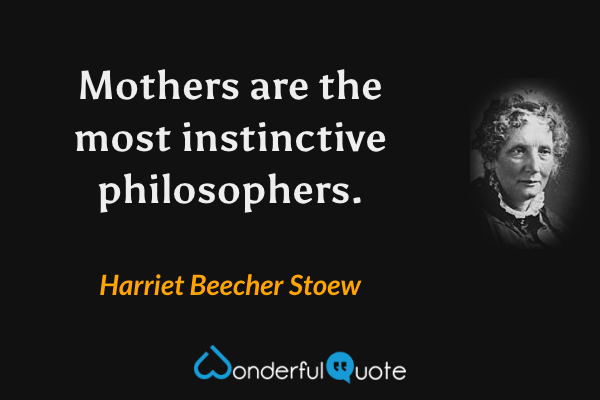 Mothers are the most instinctive philosophers.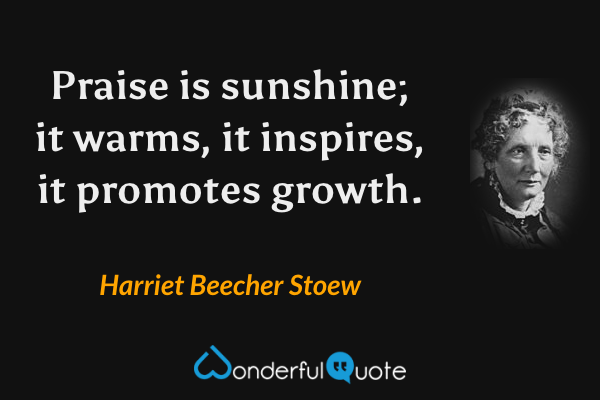 Praise is sunshine; it warms, it inspires, it promotes growth.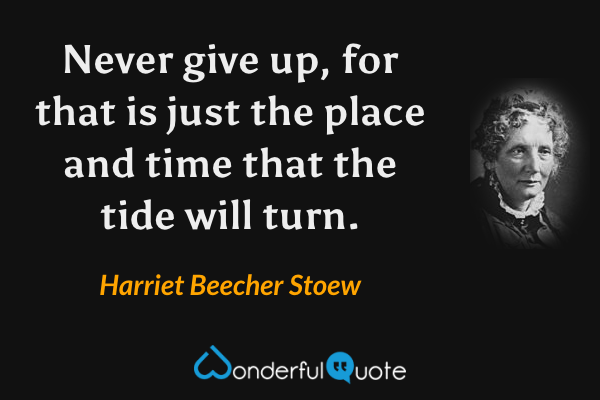 Never give up, for that is just the place and time that the tide will turn.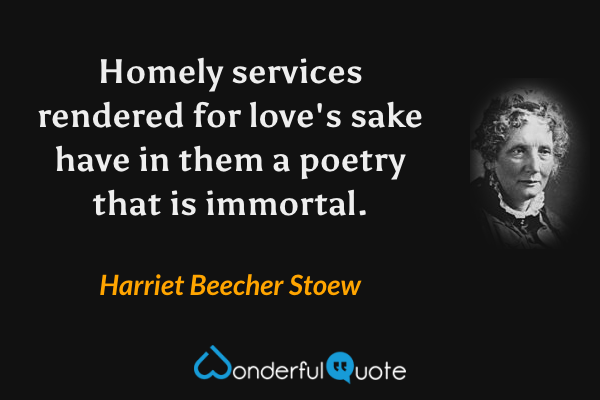 Homely services rendered for love's sake have in them a poetry that is immortal.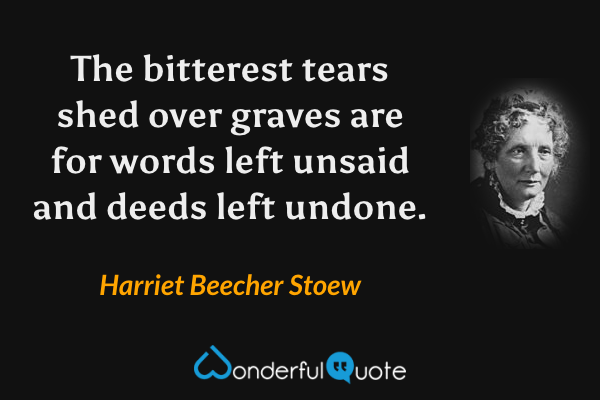 The bitterest tears shed over graves are for words left unsaid and deeds left undone.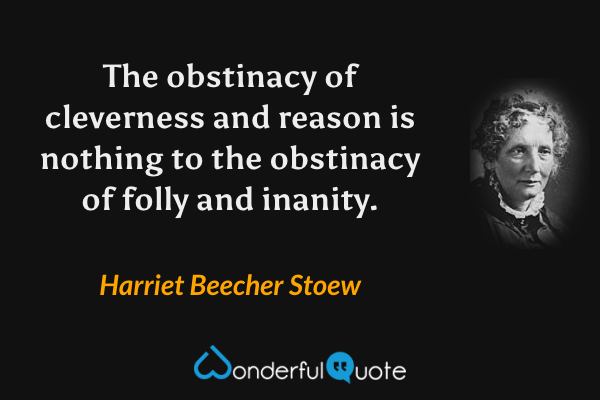 The obstinacy of cleverness and reason is nothing to the obstinacy of folly and inanity.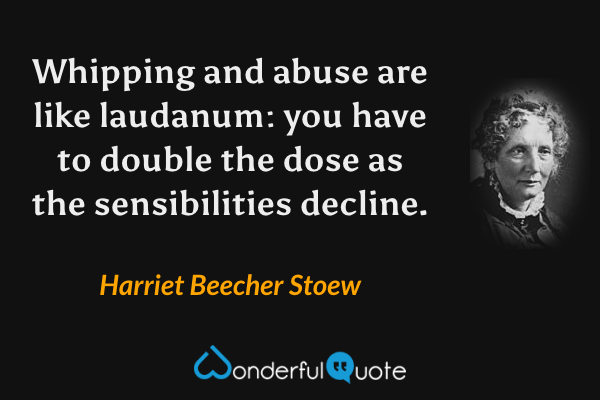 Whipping and abuse are like laudanum: you have to double the dose as the sensibilities decline.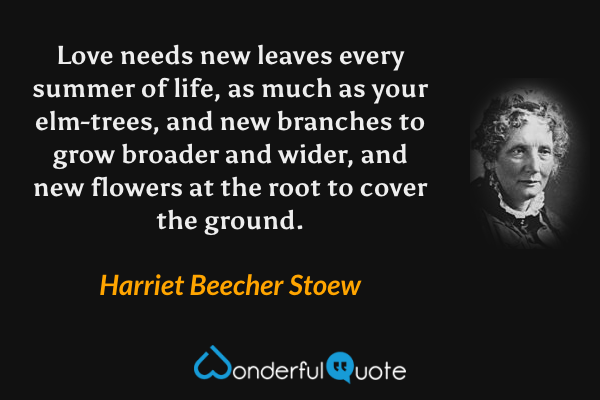 Love needs new leaves every summer of life, as much as your elm-trees, and new branches to grow broader and wider, and new flowers at the root to cover the ground.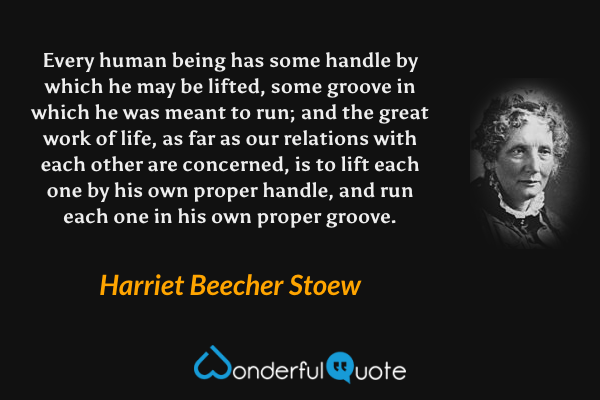 Every human being has some handle by which he may be lifted, some groove in which he was meant to run; and the great work of life, as far as our relations with each other are concerned, is to lift each one by his own proper handle, and run each one in his own proper groove.