Violin Quotes
Most popular violin quotes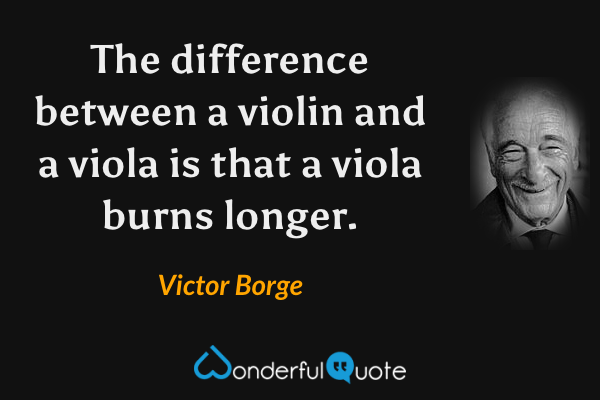 The difference between a violin and a viola is that a viola burns longer.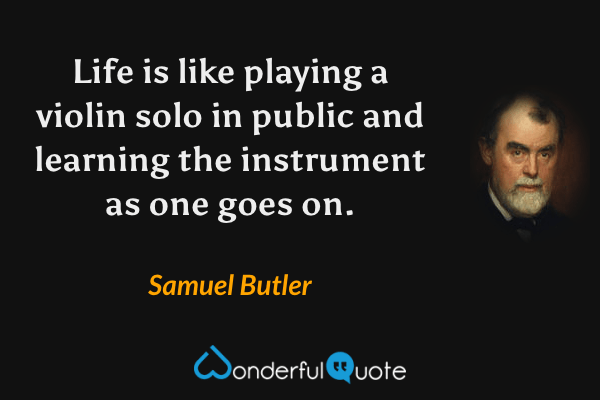 Life is like playing a violin solo in public and learning the instrument as one goes on.
A poet is a man who puts up a ladder to a star and climbs it while playing a violin.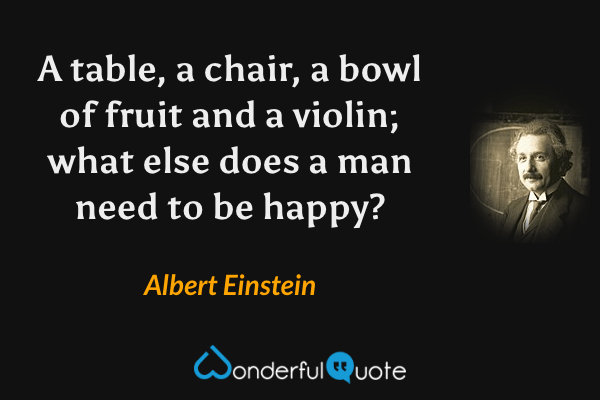 A table, a chair, a bowl of fruit and a violin; what else does a man need to be happy?
I know a girl who cries when she practices violin because each note sounds so pure it just cuts into her, and then the melody comes pouring out her eyes. Now, to me, everything else just sounds like a lie.
I am not handsome, but when women hear me play, they come crawling to my feet.
You paid for the whole bow, you will use the whole bow.
The heart of the melody can never be put down on paper.
There are no difficult pieces. Either you can play it, or you can't.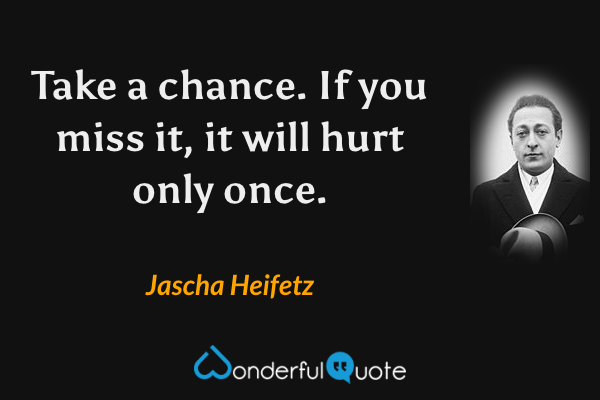 Take a chance. If you miss it, it will hurt only once.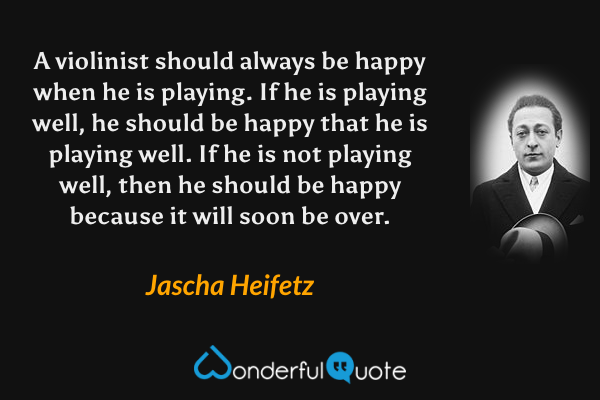 A violinist should always be happy when he is playing. If he is playing well, he should be happy that he is playing well. If he is not playing well, then he should be happy because it will soon be over.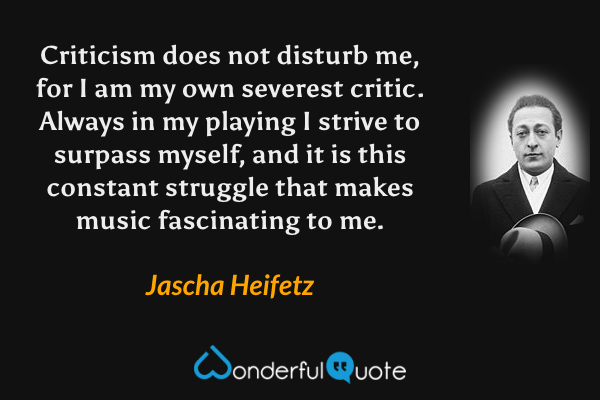 Criticism does not disturb me, for I am my own severest critic. Always in my playing I strive to surpass myself, and it is this constant struggle that makes music fascinating to me.
Music is the thousandth of a millisecond between one note and another; how you get from one to the othere-that's where the music is.
When it starts getting tough, make faces.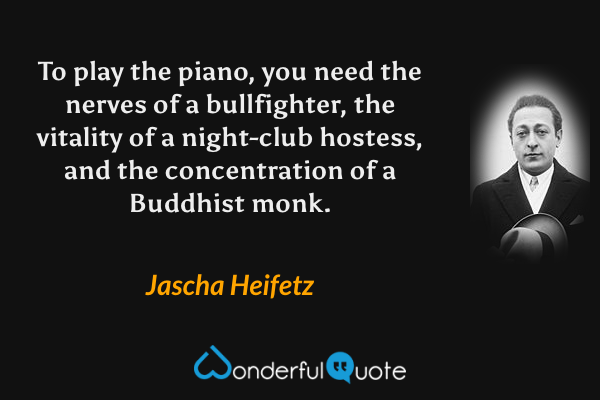 To play the piano, you need the nerves of a bullfighter, the vitality of a night-club hostess, and the concentration of a Buddhist monk.
A violin should be played with love or not at all.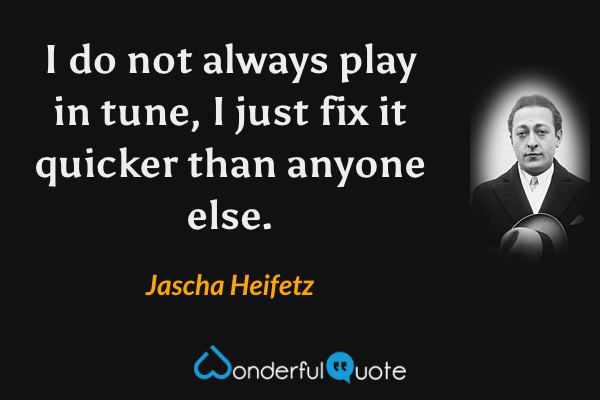 I do not always play in tune, I just fix it quicker than anyone else.
Playing Ysaÿe is a bit like the Grand Prix or Formula One. You have to know all the turns and curves, and even then it's not really safe.
Become part of the violin and make it sound beautiful, is always the maxim which I preach to young players wherever I go.
No one should be allowed to play the violin until he has mastered it.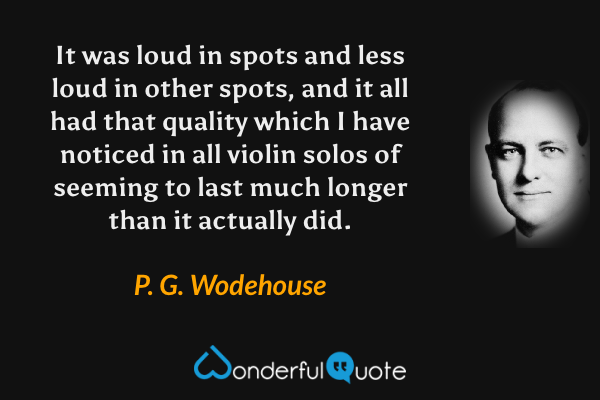 It was loud in spots and less loud in other spots, and it all had that quality which I have noticed in all violin solos of seeming to last much longer than it actually did.