Quotes about the Ultimate Reality
Most popular ultimate reality quotes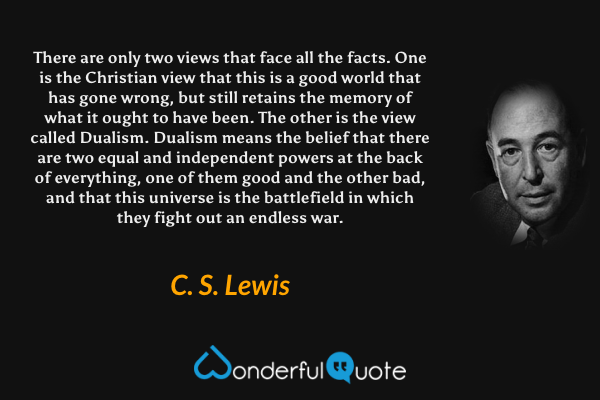 There are only two views that face all the facts. One is the Christian view that this is a good world that has gone wrong, but still retains the memory of what it ought to have been. The other is the view called Dualism. Dualism means the belief that there are two equal and independent powers at the back of everything, one of them good and the other bad, and that this universe is the battlefield in which they fight out an endless war.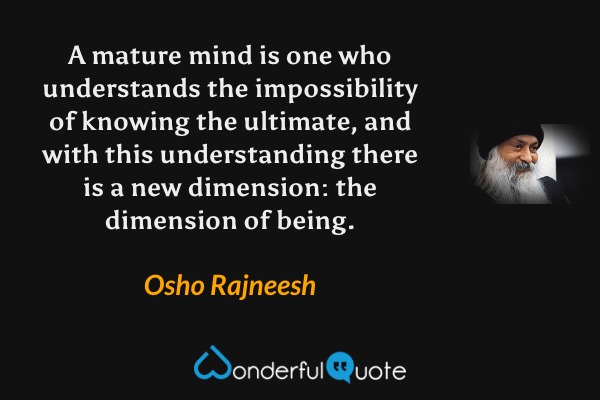 A mature mind is one who understands the impossibility of knowing the ultimate, and with this understanding there is a new dimension: the dimension of being.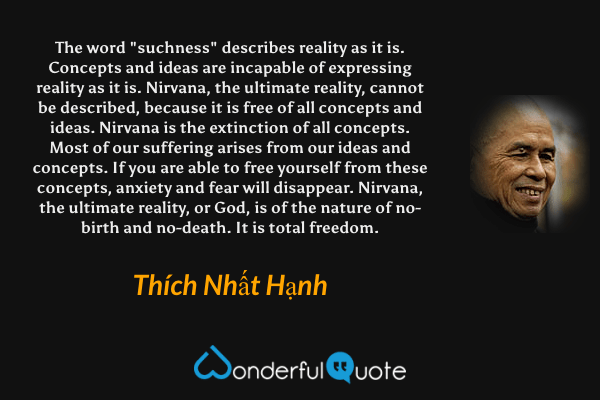 The word "suchness" describes reality as it is. Concepts and ideas are incapable of expressing reality as it is. Nirvana, the ultimate reality, cannot be described, because it is free of all concepts and ideas. Nirvana is the extinction of all concepts. Most of our suffering arises from our ideas and concepts. If you are able to free yourself from these concepts, anxiety and fear will disappear. Nirvana, the ultimate reality, or God, is of the nature of no-birth and no-death. It is total freedom.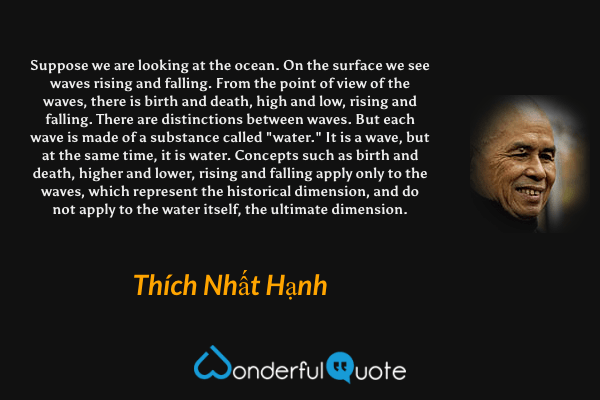 Suppose we are looking at the ocean. On the surface we see waves rising and falling. From the point of view of the waves, there is birth and death, high and low, rising and falling. There are distinctions between waves. But each wave is made of a substance called "water." It is a wave, but at the same time, it is water. Concepts such as birth and death, higher and lower, rising and falling apply only to the waves, which represent the historical dimension, and do not apply to the water itself, the ultimate dimension.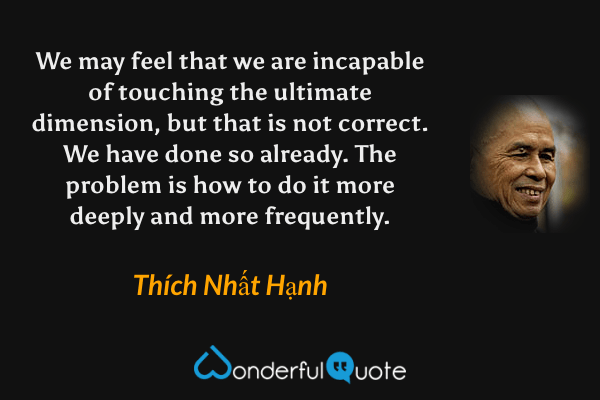 We may feel that we are incapable of touching the ultimate dimension, but that is not correct. We have done so already. The problem is how to do it more deeply and more frequently.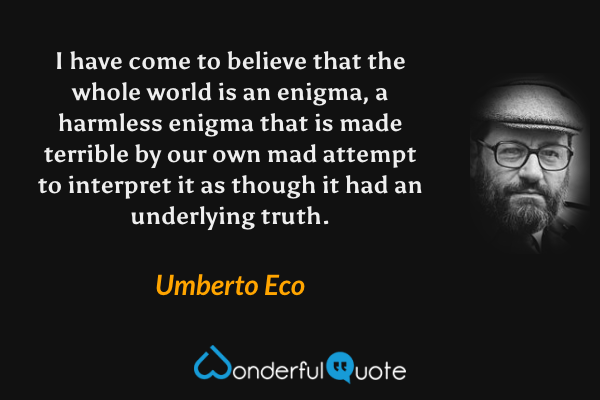 I have come to believe that the whole world is an enigma, a harmless enigma that is made terrible by our own mad attempt to interpret it as though it had an underlying truth.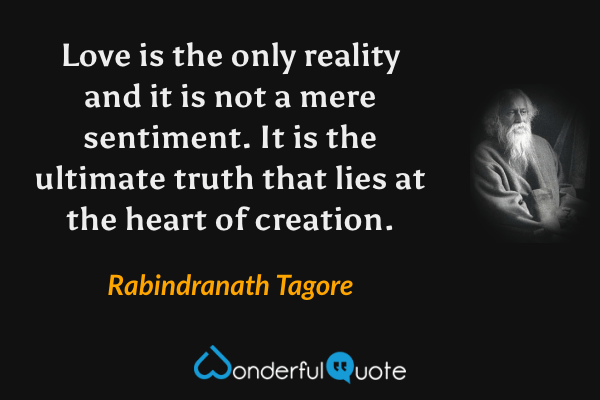 Love is the only reality and it is not a mere sentiment. It is the ultimate truth that lies at the heart of creation.