Race Relations Quotes
Most popular race relations quotes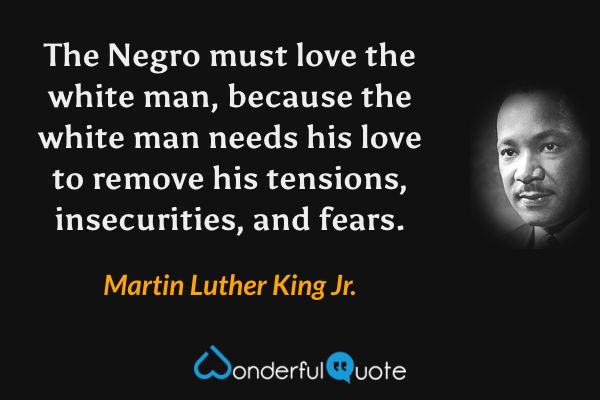 The Negro must love the white man, because the white man needs his love to remove his tensions, insecurities, and fears.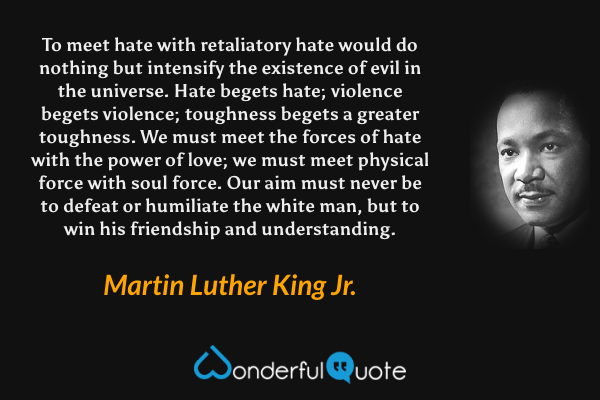 To meet hate with retaliatory hate would do nothing but intensify the existence of evil in the universe. Hate begets hate; violence begets violence; toughness begets a greater toughness. We must meet the forces of hate with the power of love; we must meet physical force with soul force. Our aim must never be to defeat or humiliate the white man, but to win his friendship and understanding.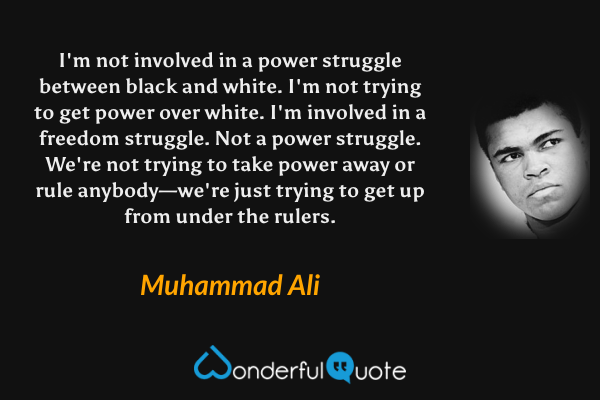 I'm not involved in a power struggle between black and white. I'm not trying to get power over white. I'm involved in a freedom struggle. Not a power struggle. We're not trying to take power away or rule anybody—we're just trying to get up from under the rulers.
Between 1880 to 1940, white Christians lynched nearly five thousand black men & women in a manner with obvious echoes of the Roman crucifixion of Jesus. Yet these 'Christians' did not see the irony or contradiction in their actions.
I have a dream that my four little children will one day live in a nation where they will not be judged by the colour of their skin, but by the content of their character. I have a dream that one day on the red hills of Georgia, the sons of former slaves and the sons of former slave owners will be able to sit together at the table of brotherhood.