Injustice Quotes
Most popular injustice quotes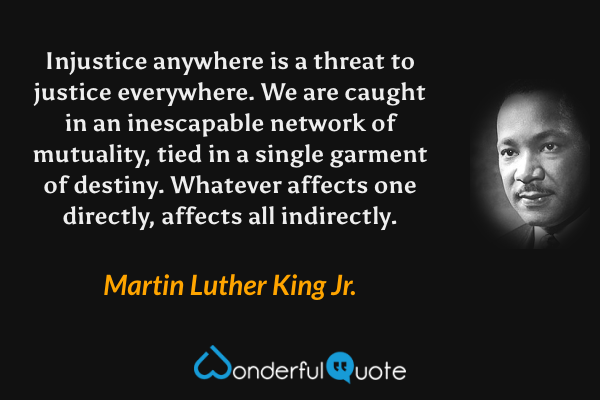 Injustice anywhere is a threat to justice everywhere. We are caught in an inescapable network of mutuality, tied in a single garment of destiny. Whatever affects one directly, affects all indirectly.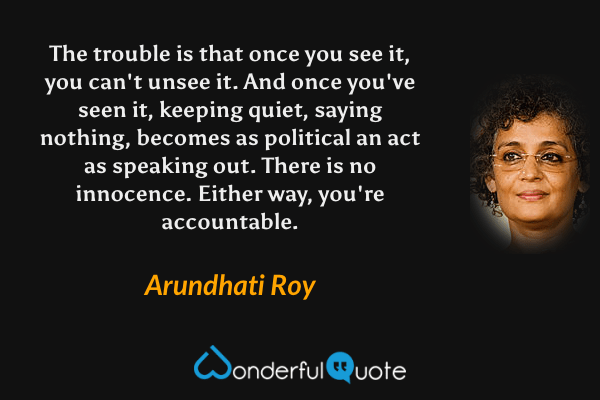 The trouble is that once you see it, you can't unsee it. And once you've seen it, keeping quiet, saying nothing, becomes as political an act as speaking out. There is no innocence. Either way, you're accountable.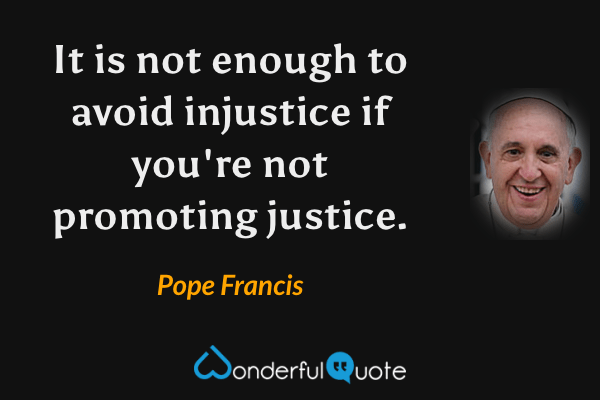 It is not enough to avoid injustice if you're not promoting justice.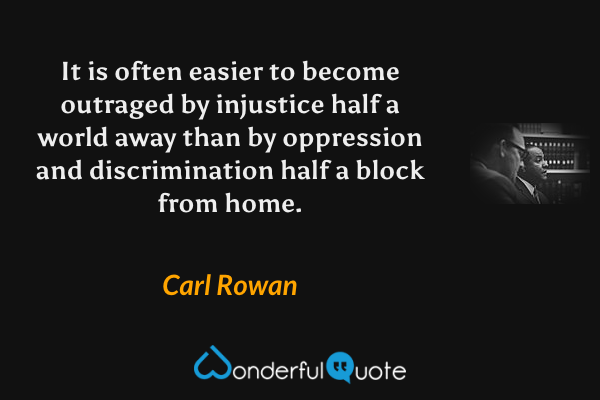 It is often easier to become outraged by injustice half a world away than by oppression and discrimination half a block from home.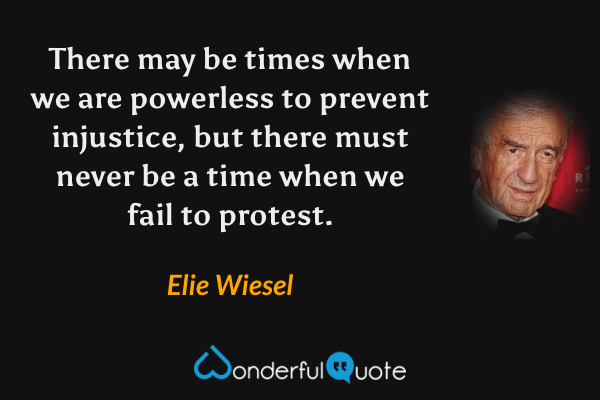 There may be times when we are powerless to prevent injustice, but there must never be a time when we fail to protest.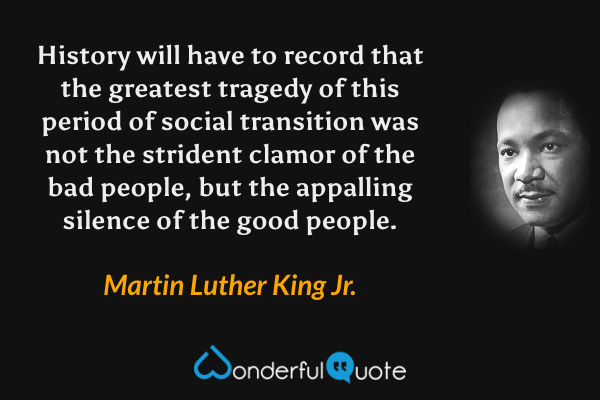 History will have to record that the greatest tragedy of this period of social transition was not the strident clamor of the bad people, but the appalling silence of the good people.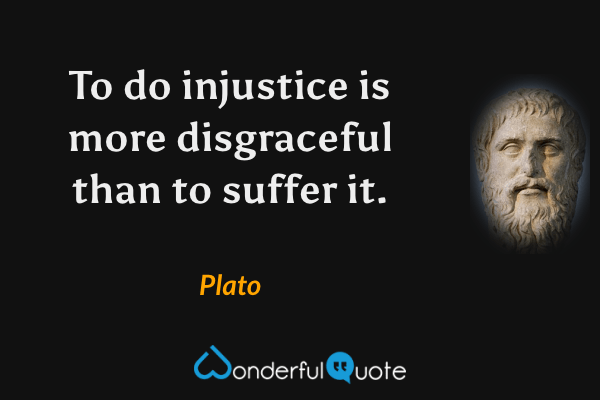 To do injustice is more disgraceful than to suffer it.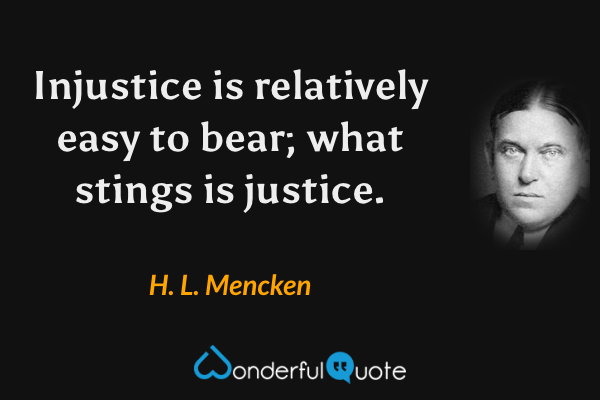 Injustice is relatively easy to bear; what stings is justice.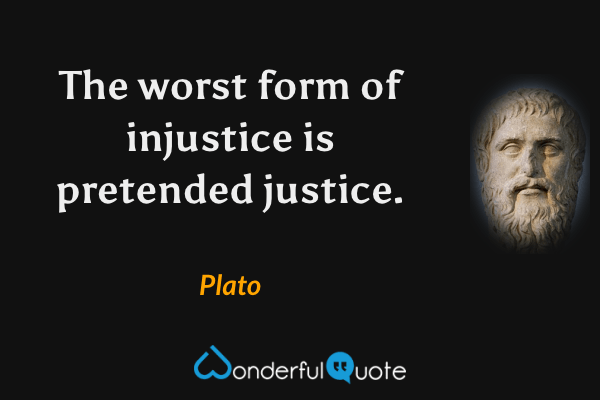 The worst form of injustice is pretended justice.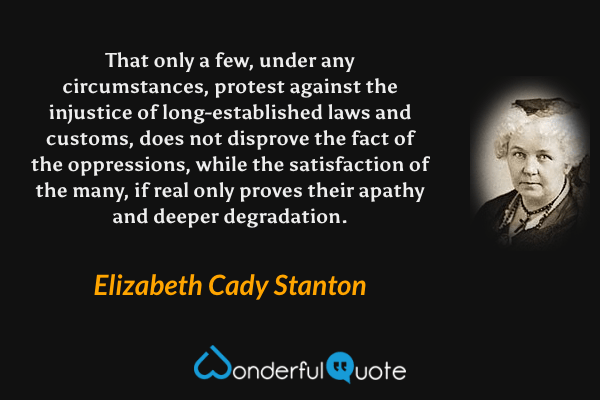 That only a few, under any circumstances, protest against the injustice of long-established laws and customs, does not disprove the fact of the oppressions, while the satisfaction of the many, if real only proves their apathy and deeper degradation.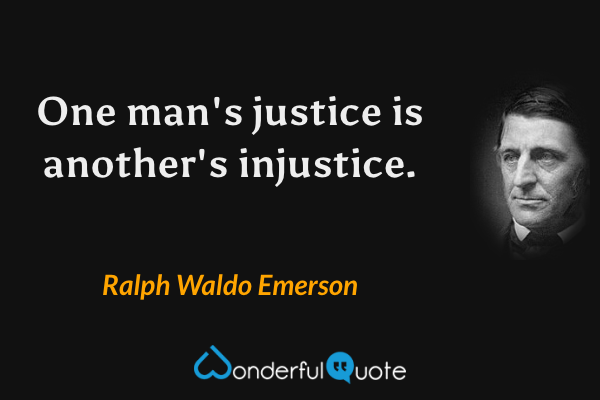 One man's justice is another's injustice.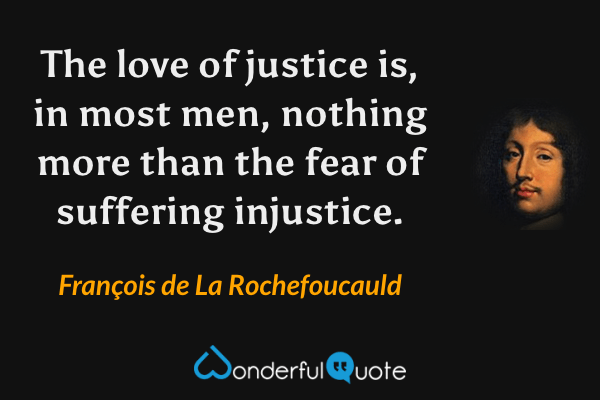 The love of justice is, in most men, nothing more than the fear of suffering injustice.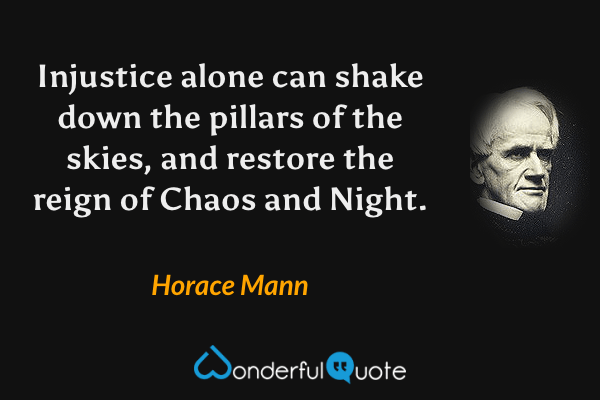 Injustice alone can shake down the pillars of the skies, and restore the reign of Chaos and Night.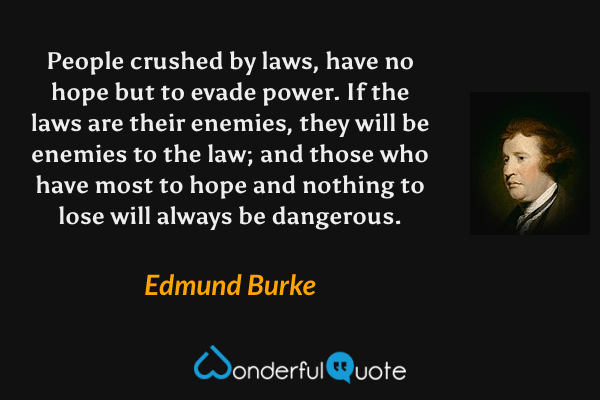 People crushed by laws, have no hope but to evade power. If the laws are their enemies, they will be enemies to the law; and those who have most to hope and nothing to lose will always be dangerous.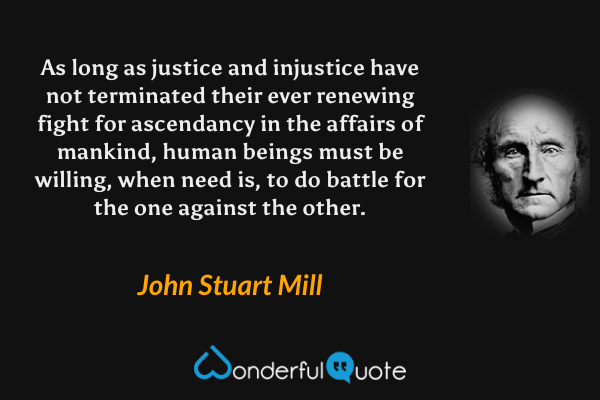 As long as justice and injustice have not terminated their ever renewing fight for ascendancy in the affairs of mankind, human beings must be willing, when need is, to do battle for the one against the other.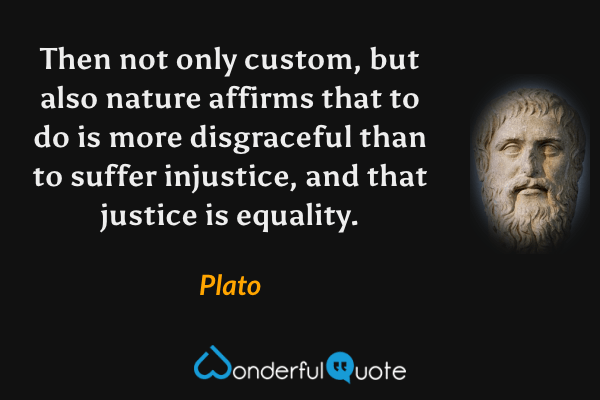 Then not only custom, but also nature affirms that to do is more disgraceful than to suffer injustice, and that justice is equality.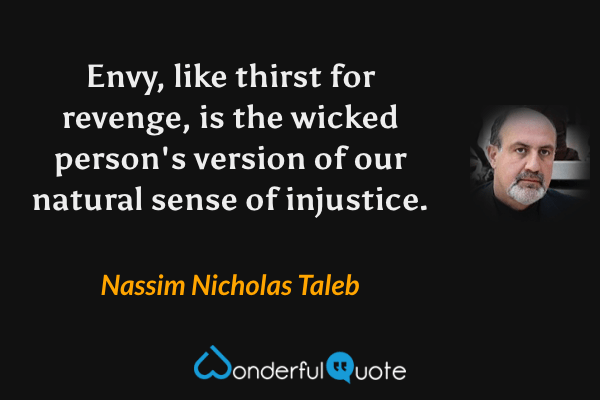 Envy, like thirst for revenge, is the wicked person's version of our natural sense of injustice.
Small injustice dresses up as vice; large injustice dresses up as virtue.