Atheist Quotes
Most popular atheist quotes
An atheist is a man who has no invisible means of support.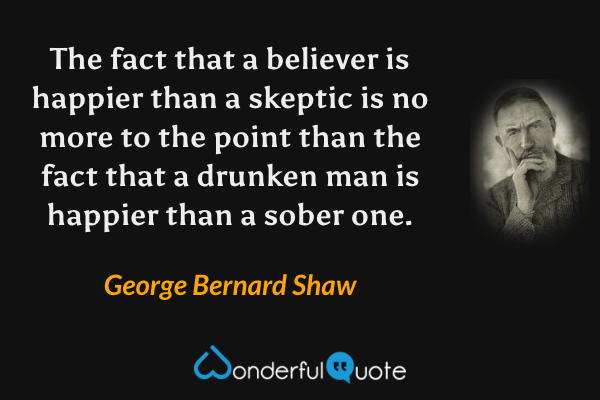 The fact that a believer is happier than a skeptic is no more to the point than the fact that a drunken man is happier than a sober one.
I contend that we are both atheists. I just believe in one fewer god than you do. When you understand why you dismiss all the other possible gods, you will understand why I dismiss yours.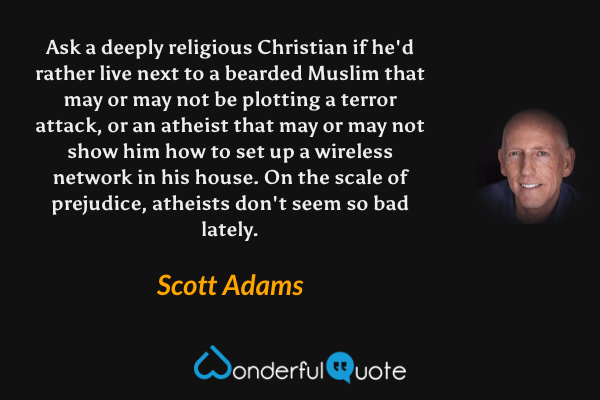 Ask a deeply religious Christian if he'd rather live next to a bearded Muslim that may or may not be plotting a terror attack, or an atheist that may or may not show him how to set up a wireless network in his house. On the scale of prejudice, atheists don't seem so bad lately.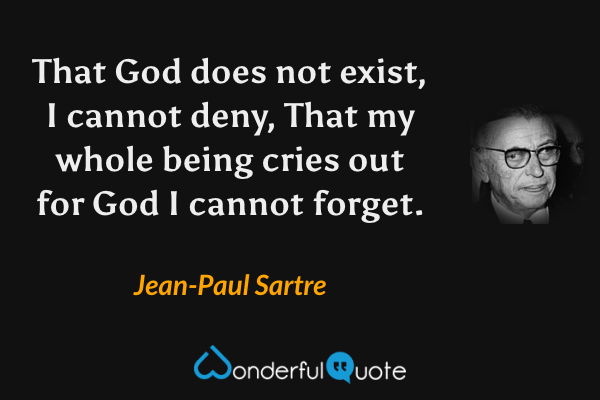 That God does not exist, I cannot deny, That my whole being cries out for God I cannot forget.
'There are no atheists in foxholes' isn't an argument against atheism, it's an argument against foxholes.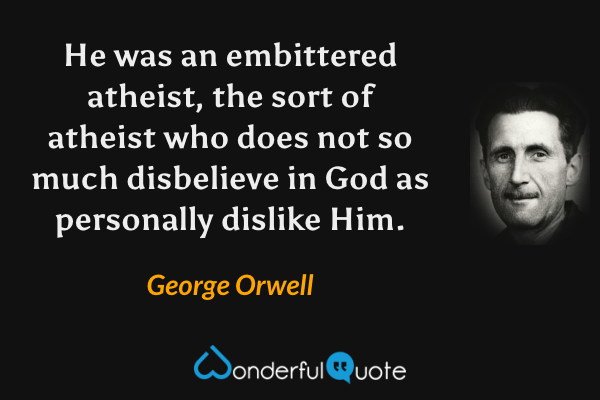 He was an embittered atheist, the sort of atheist who does not so much disbelieve in God as personally dislike Him.
I feel no need for any other faith than my faith in human beings. Like Confucius of old, I am so absorbed in the wonder of earth and the life upon it that I cannot think of heaven and the angels.
I refuse to be labelled immoral merely because I am godless.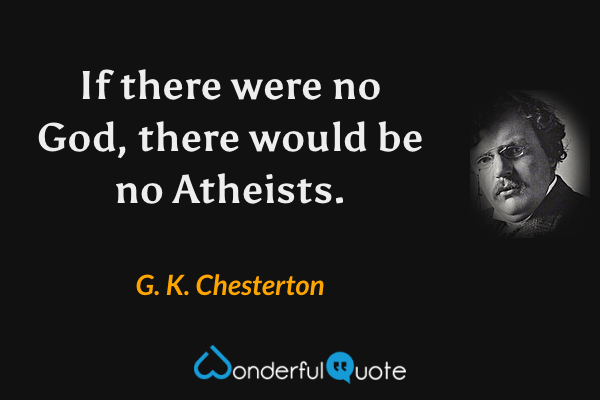 If there were no God, there would be no Atheists.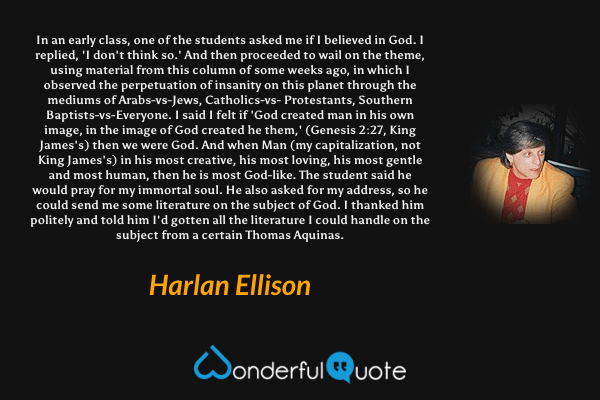 In an early class, one of the students asked me if I believed in God. I replied, 'I don't think so.' And then proceeded to wail on the theme, using material from this column of some weeks ago, in which I observed the perpetuation of insanity on this planet through the mediums of Arabs-vs-Jews, Catholics-vs- Protestants, Southern Baptists-vs-Everyone. I said I felt if 'God created man in his own image, in the image of God created he them,' (Genesis 2:27, King James's) then we were God. And when Man (my capitalization, not King James's) in his most creative, his most loving, his most gentle and most human, then he is most God-like. The student said he would pray for my immortal soul. He also asked for my address, so he could send me some literature on the subject of God. I thanked him politely and told him I'd gotten all the literature I could handle on the subject from a certain Thomas Aquinas.
In some awful, strange, paradoxical way, atheists tend to take religion more seriously than the practitioners.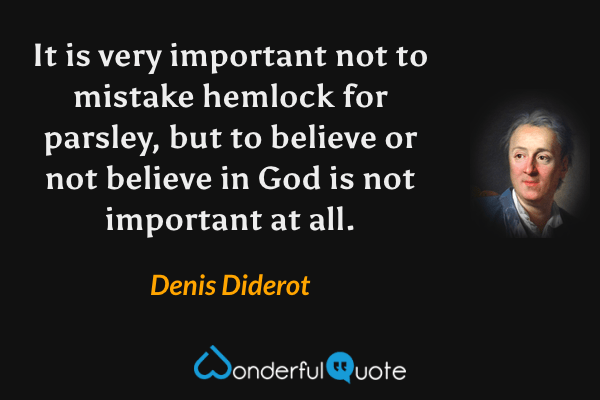 It is very important not to mistake hemlock for parsley, but to believe or not believe in God is not important at all.