Abstinence Quotes
Most popular abstinence quotes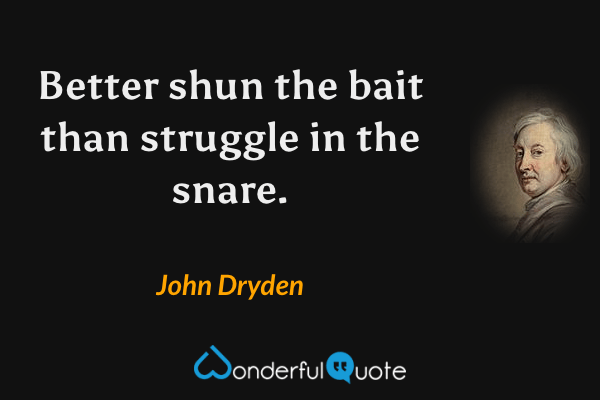 Better shun the bait than struggle in the snare.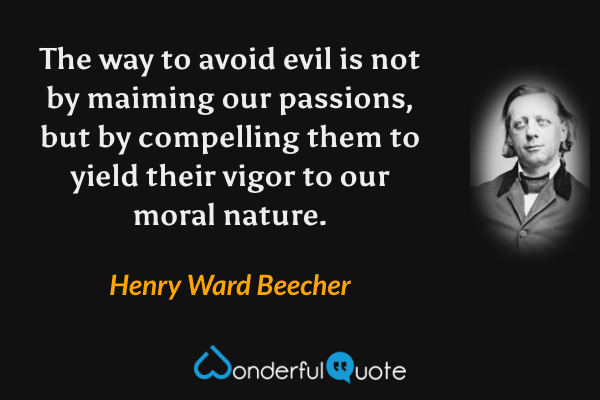 The way to avoid evil is not by maiming our passions, but by compelling them to yield their vigor to our moral nature.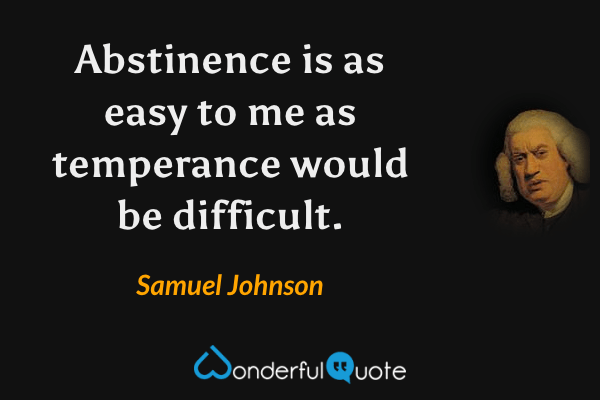 Abstinence is as easy to me as temperance would be difficult.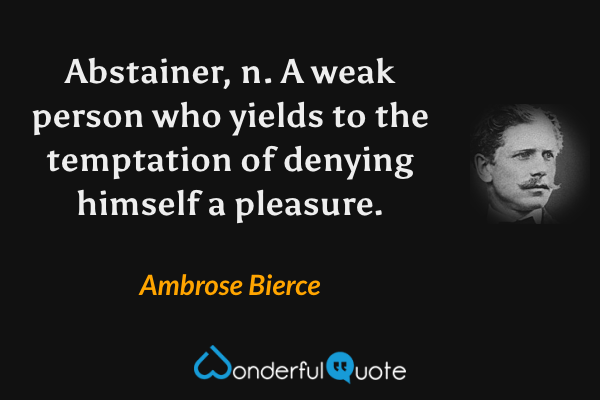 Abstainer, n.  A weak person who yields to the temptation of denying himself a pleasure.
Abstaining is favorable both to the head and the pocket.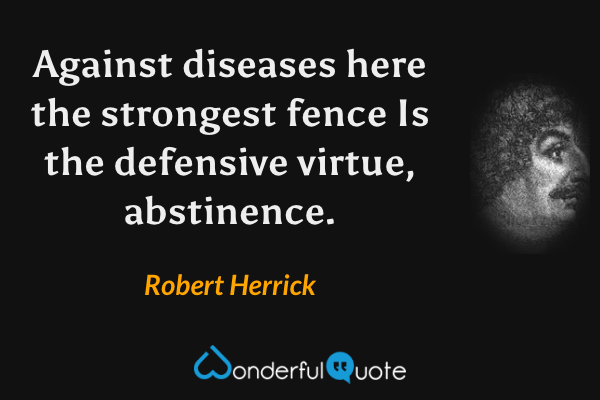 Against diseases here the strongest fence
Is the defensive virtue, abstinence.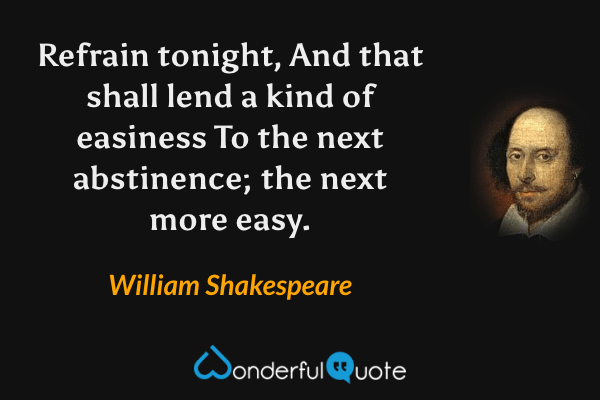 Refrain tonight,
And that shall lend a kind of easiness
To the next abstinence; the next more easy.
The stoical scheme of supplying our wants by lopping off our desires is like cutting off our feet when we want [i.e., lack] shoes.