William Ellery Channing Quotes
Most popular William Ellery Channing Quotes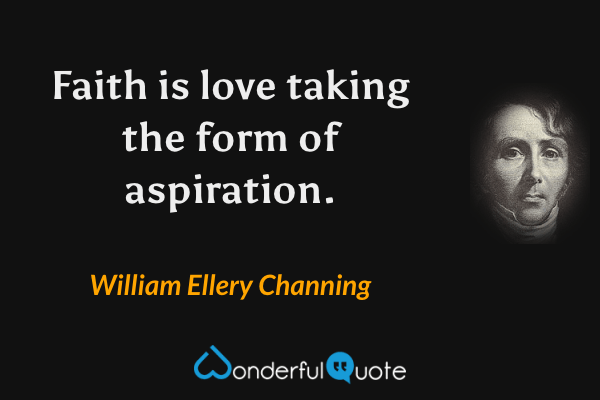 Faith is love taking the form of aspiration.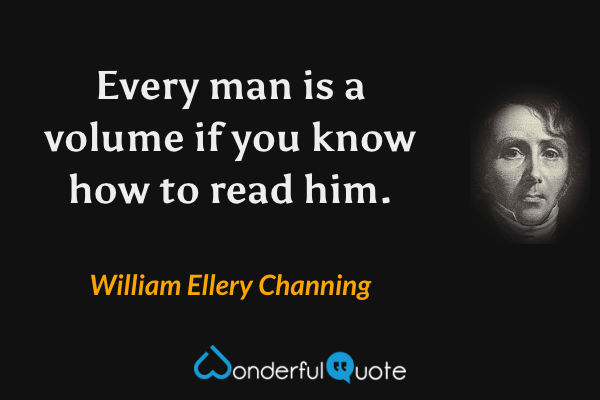 Every man is a volume if you know how to read him.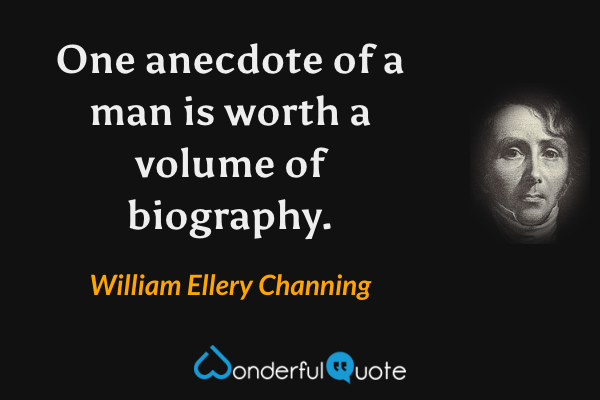 One anecdote of a man is worth a volume of biography.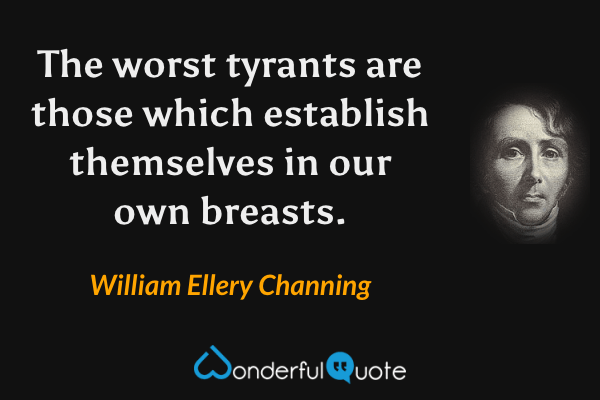 The worst tyrants are those which establish themselves in our own breasts.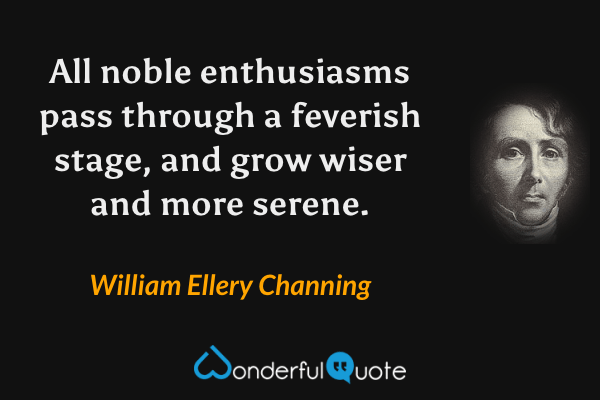 All noble enthusiasms pass through a feverish stage, and grow wiser and more serene.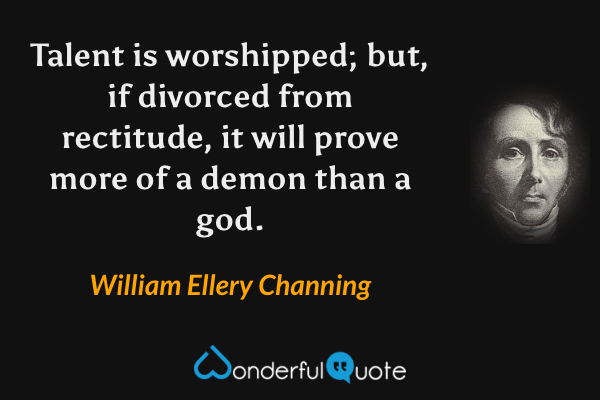 Talent is worshipped; but, if divorced from rectitude, it will prove more of a demon than a god.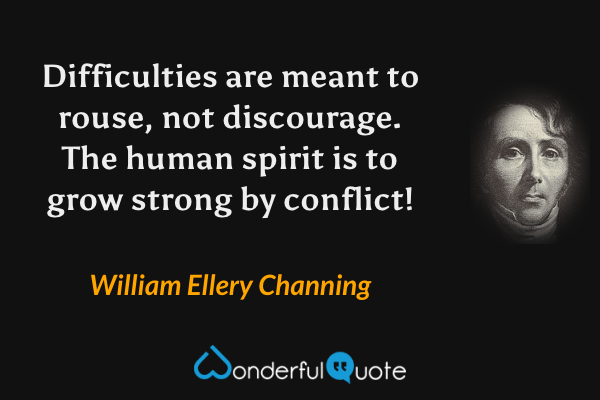 Difficulties are meant to rouse, not discourage.  The human spirit is to grow strong by conflict!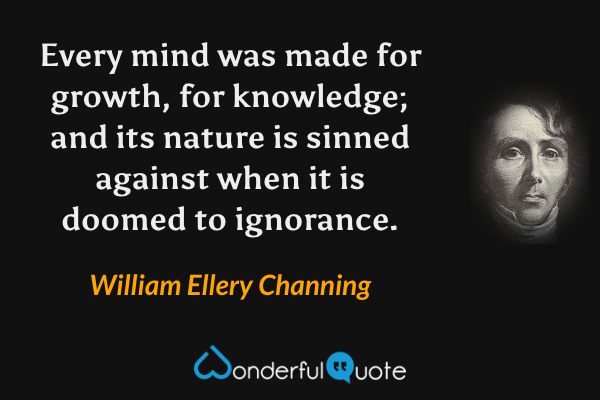 Every mind was made for growth, for knowledge; and its nature is sinned against when it is doomed to ignorance.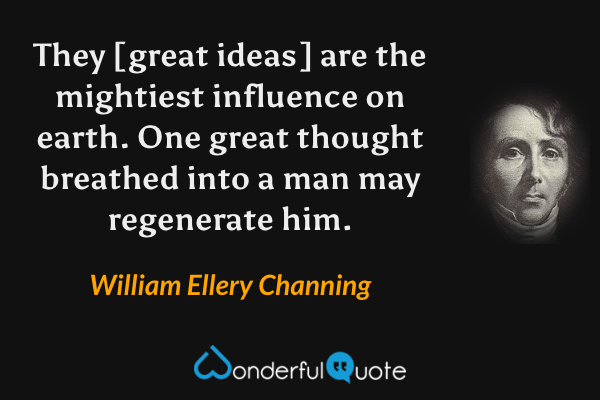 They [great ideas] are the mightiest influence on earth.  One great thought breathed into a man may regenerate him.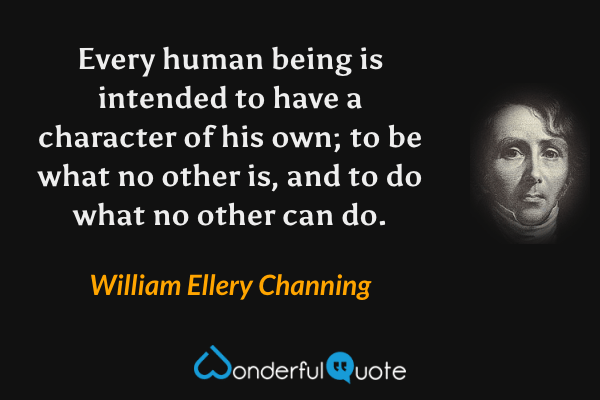 Every human being is intended to have a character of his own; to be what no other is, and to do what no other can do.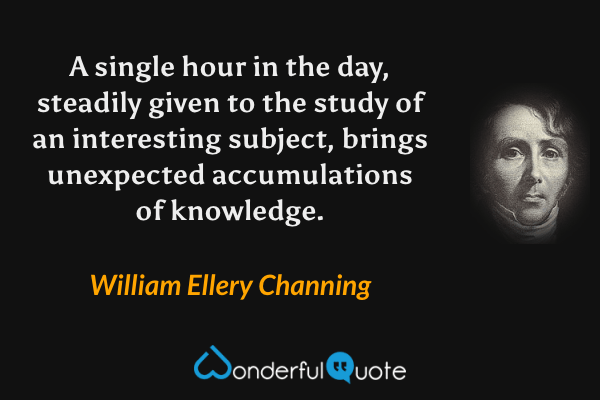 A single hour in the day, steadily given to the study of an interesting subject, brings unexpected accumulations of knowledge.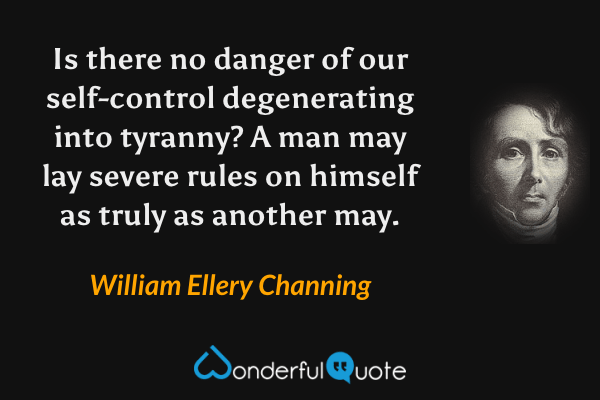 Is there no danger of our self-control degenerating into tyranny?  A man may lay severe rules on himself as truly as another may.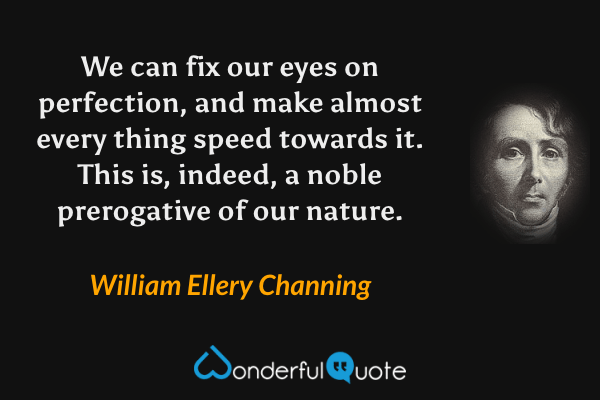 We can fix our eyes on perfection, and make almost every thing speed towards it.  This is, indeed, a noble prerogative of our nature.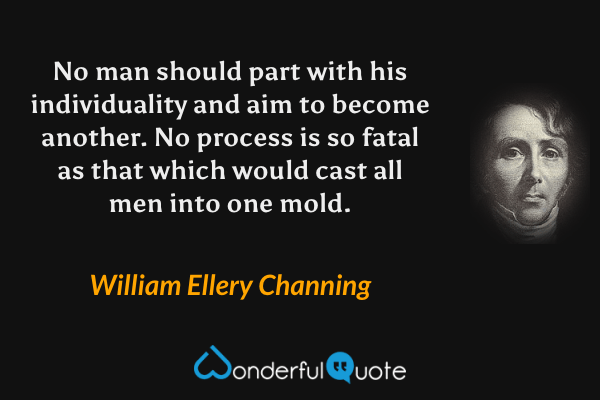 No man should part with his individuality and aim to become another.  No process is so fatal as that which would cast all men into one mold.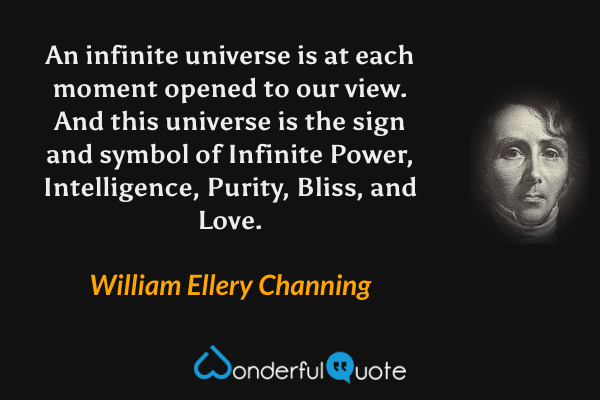 An infinite universe is at each moment opened to our view. And this universe is the sign and symbol of Infinite Power, Intelligence, Purity, Bliss, and Love.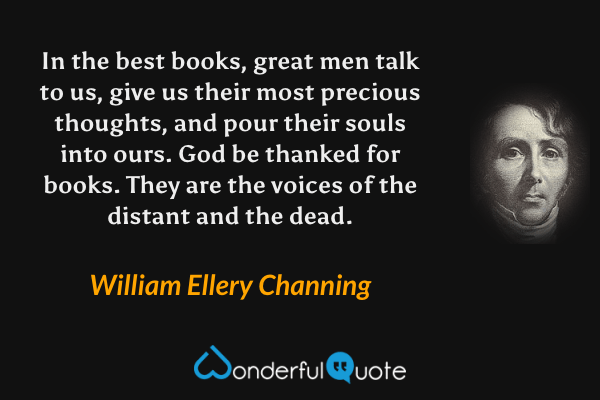 In the best books, great men talk to us, give us their most precious thoughts, and pour their souls into ours. God be thanked for books. They are the voices of the distant and the dead.