Tallulah Bankhead Quotes
Most popular Tallulah Bankhead Quotes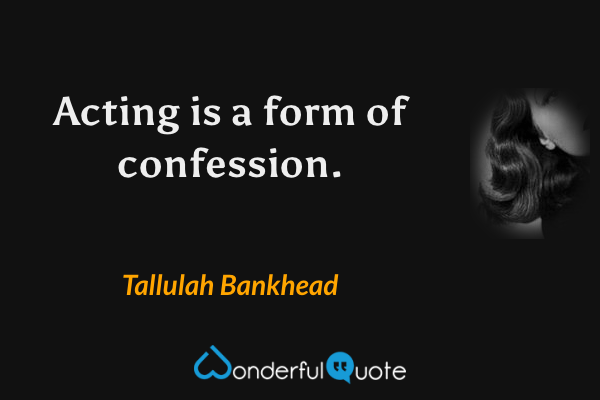 Acting is a form of confession.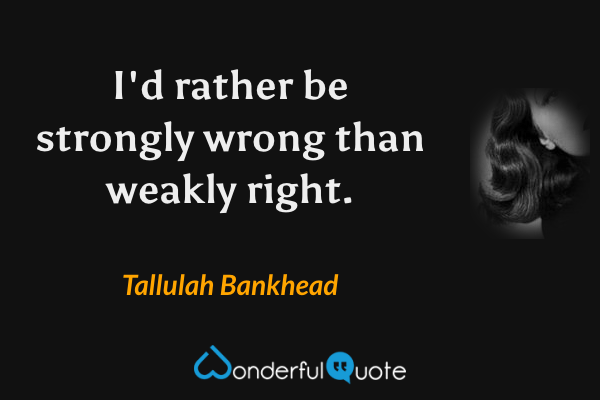 I'd rather be strongly wrong than weakly right.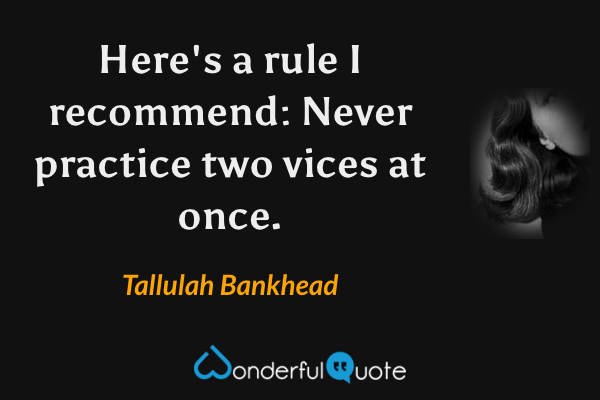 Here's a rule I recommend: Never practice two vices at once.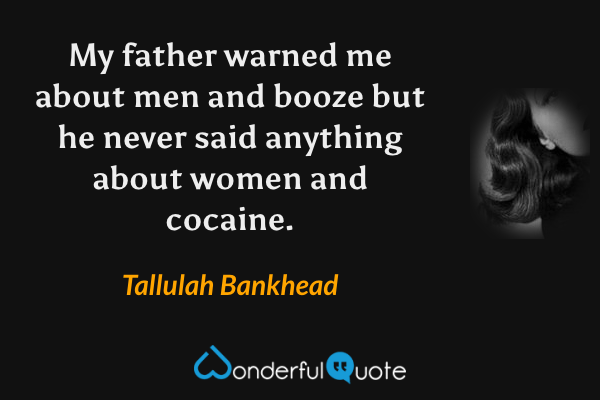 My father warned me about men and booze but he never said anything about women and cocaine.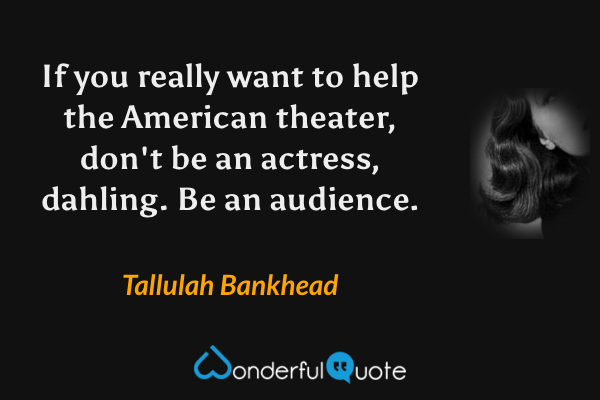 If you really want to help the American theater, don't be an actress, dahling. Be an audience.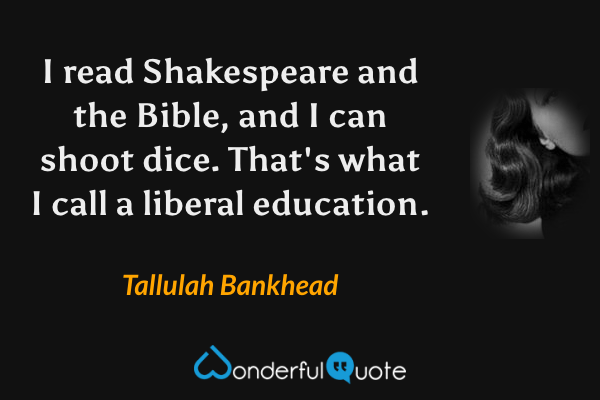 I read Shakespeare and the Bible, and I can shoot dice. That's what I call a liberal education.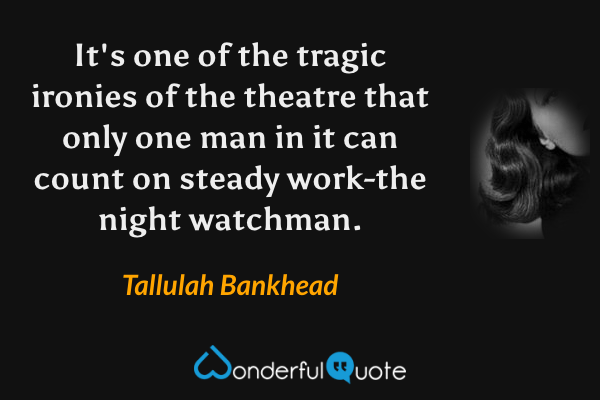 It's one of the tragic ironies of the theatre that only one man in it can count on steady work-the night watchman.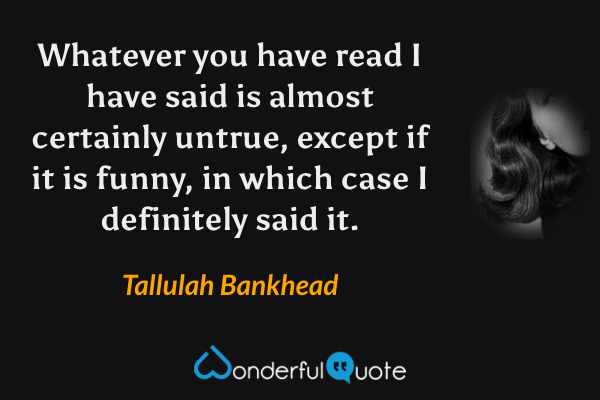 Whatever you have read I have said is almost certainly untrue, except if it is funny, in which case I definitely said it.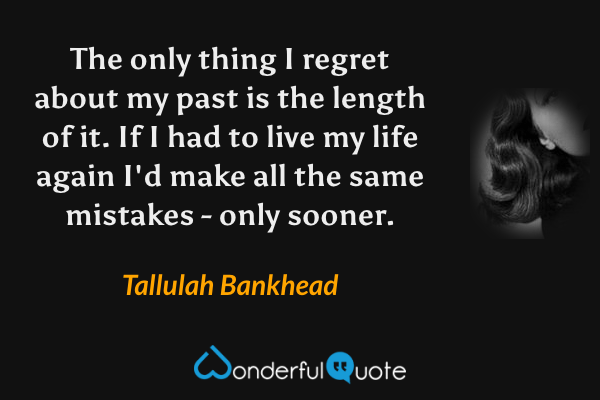 The only thing I regret about my past is the length of it. If I had to live my life again I'd make all the same mistakes - only sooner.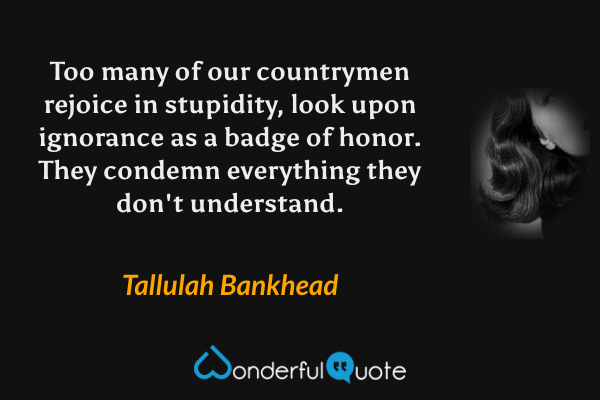 Too many of our countrymen rejoice in stupidity, look upon ignorance as a badge of honor. They condemn everything they don't understand.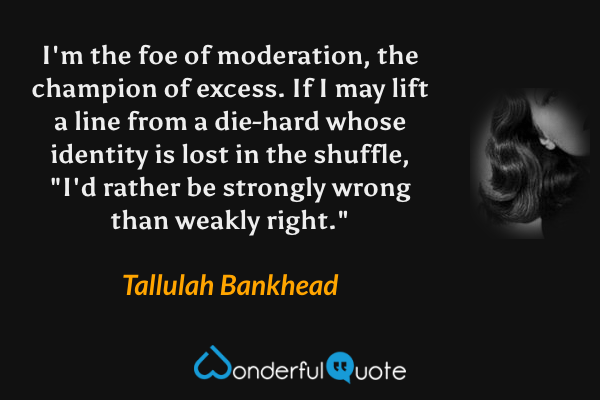 I'm the foe of moderation, the champion of excess.  If I may lift a line from a die-hard whose identity is lost in the shuffle, "I'd rather be strongly wrong than weakly right."