Dr. Laurence J. Peter Quotes
Most popular Dr. Laurence J. Peter Quotes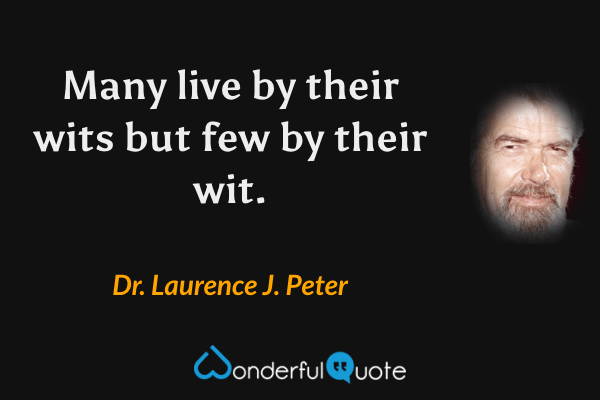 Many live by their wits but few by their wit.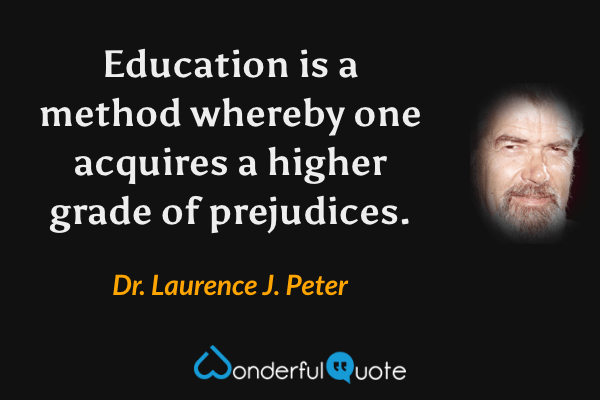 Education is a method whereby one acquires a higher grade of prejudices.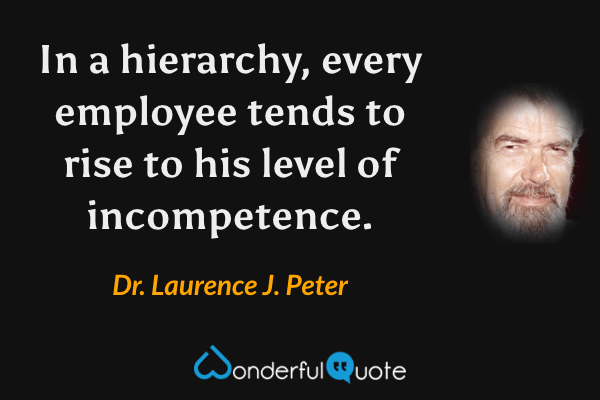 In a hierarchy, every employee tends to rise to his level of incompetence.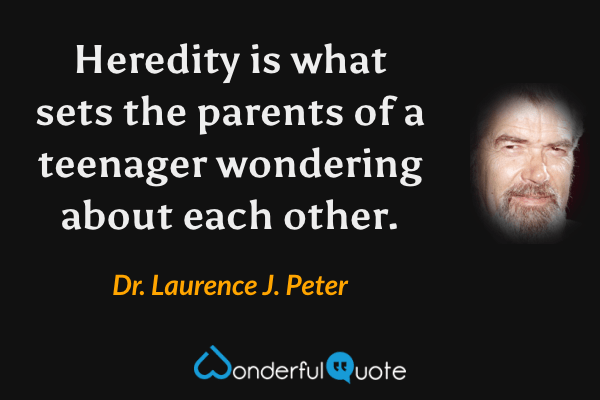 Heredity is what sets the parents of a teenager wondering about each other.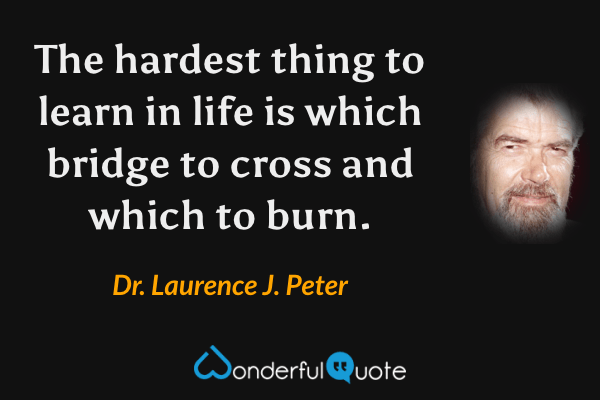 The hardest thing to learn in life is which bridge to cross and which to burn.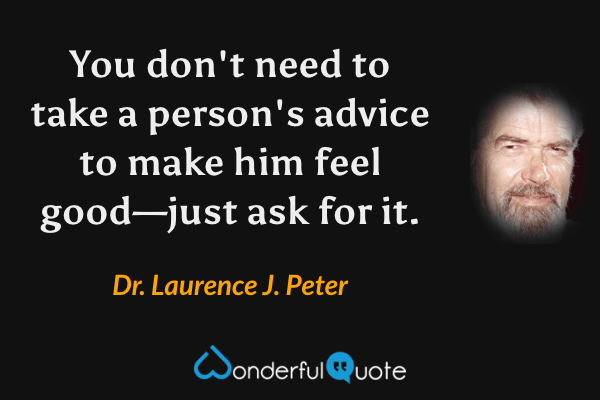 You don't need to take a person's advice to make him feel good—just ask for it.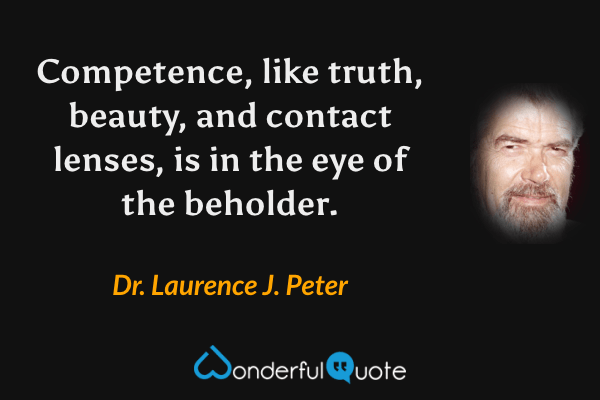 Competence, like truth, beauty, and contact lenses, is in the eye of the beholder.
Psychiatry enables us to correct our faults by confessing our parents' shortcomings.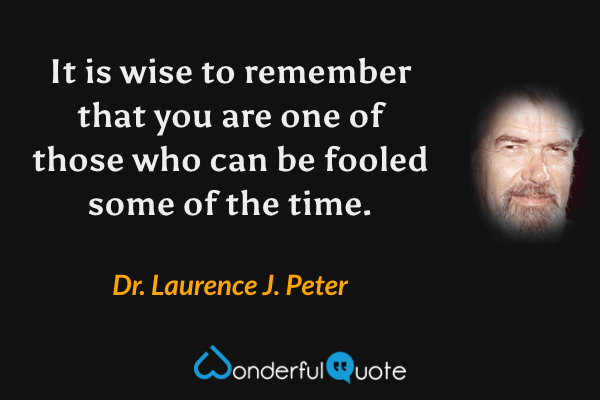 It is wise to remember that you are one of those who can be fooled some of the time.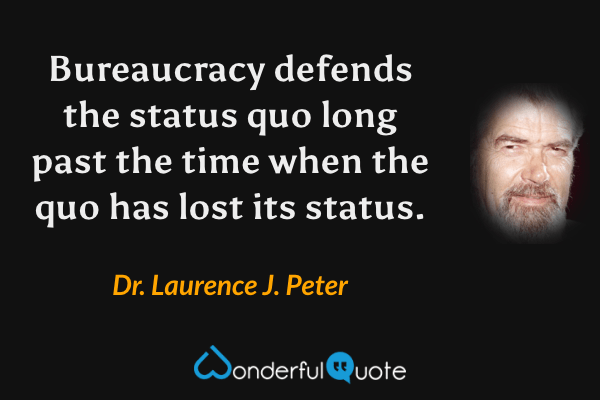 Bureaucracy defends the status quo long past the time when the quo has lost its status.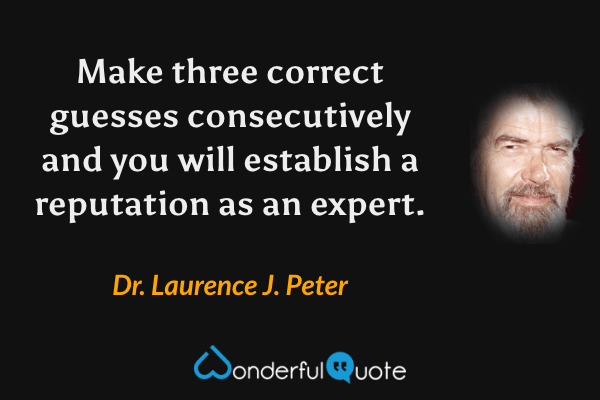 Make three correct guesses consecutively and you will establish a reputation as an expert.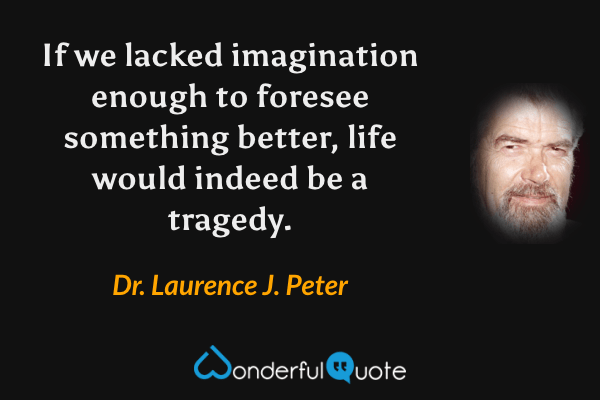 If we lacked imagination enough to foresee something better, life would indeed be a tragedy.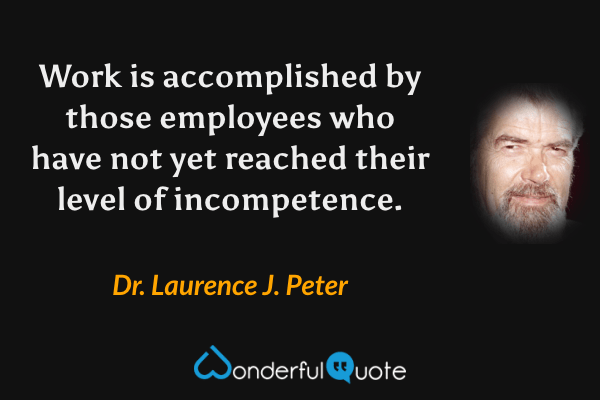 Work is accomplished by those employees who have not yet reached their level of incompetence.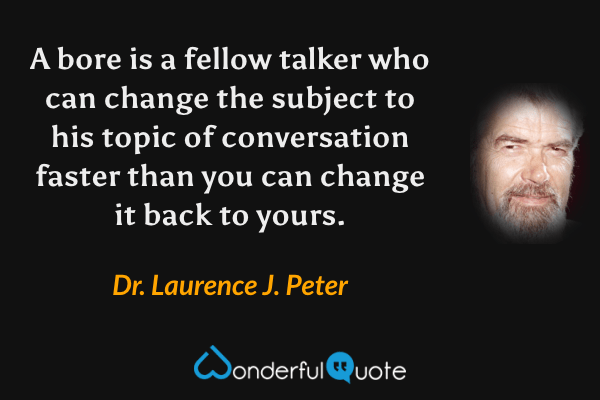 A bore is a fellow talker who can change the subject to his topic of conversation faster than you can change it back to yours.