Work And Play Quotes
Most popular work & play quotes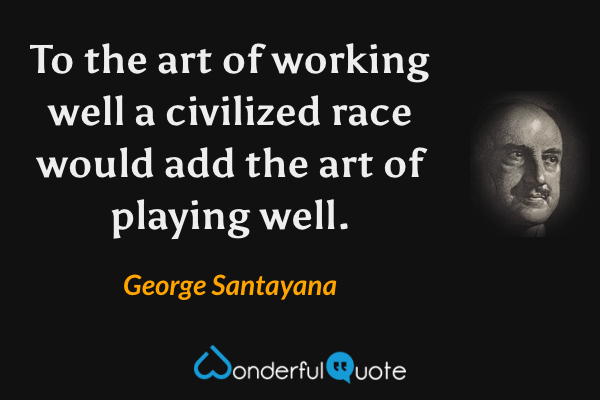 To the art of working well a civilized race would add the art of playing well.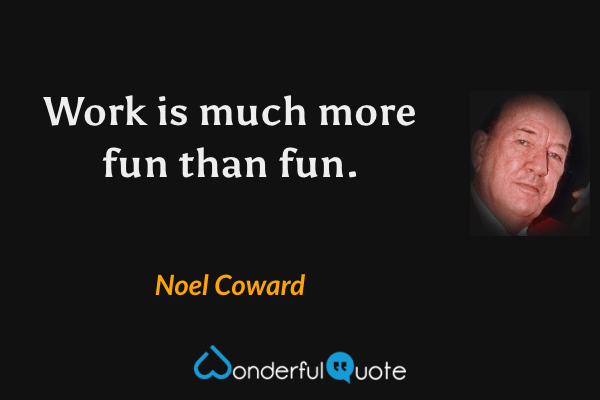 Work is much more fun than fun.
If all the year were playing holidays,
To sport would be as tedious as to work.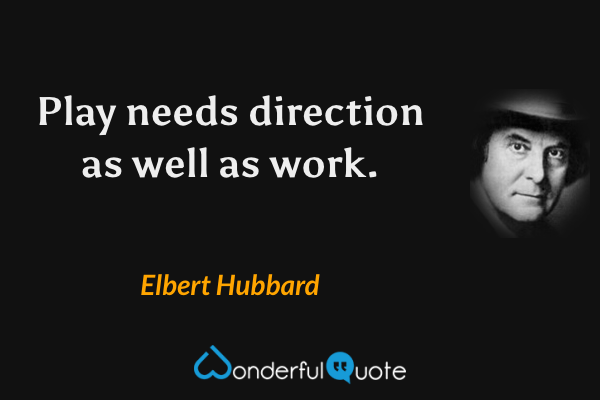 Play needs direction as well as work.
This is the real secret of life—to be completely engaged with what you are doing in the here and now.  And instead of calling it work, realize that it is play.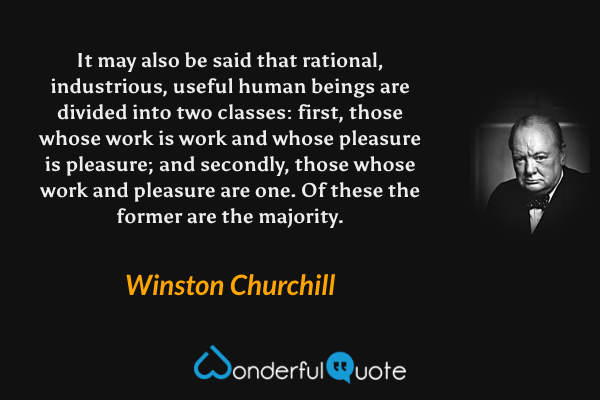 It may also be said that rational, industrious, useful human beings are divided into two classes: first, those whose work is work and whose pleasure is pleasure; and secondly, those whose work and pleasure are one.  Of these the former are the majority.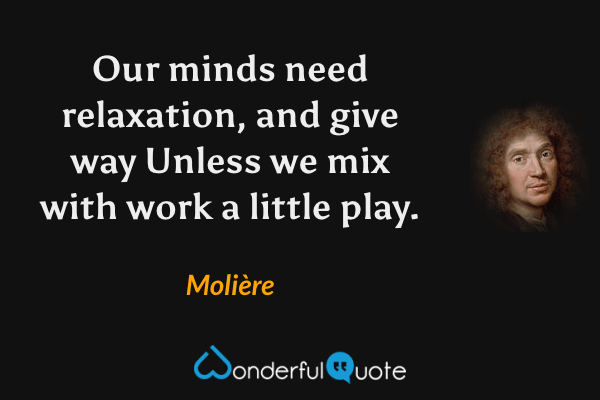 Our minds need relaxation, and give way
Unless we mix with work a little play.
Intellectual "work" is misnamed; it is a pleasure, a dissipation, and is its own highest reward.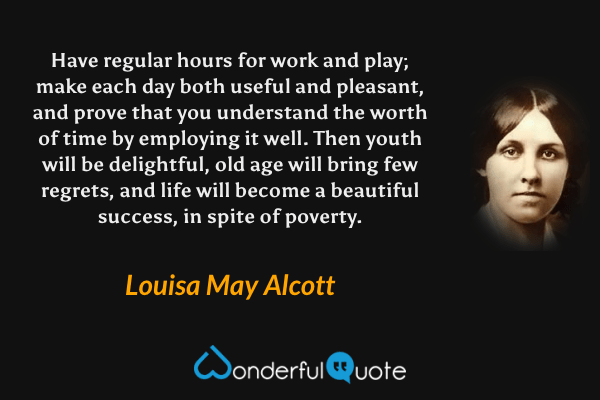 Have regular hours for work and play; make each day both useful and pleasant, and prove that you understand the worth of time by employing it well.  Then youth will be delightful, old age will bring few regrets, and life will become a beautiful success, in spite of poverty.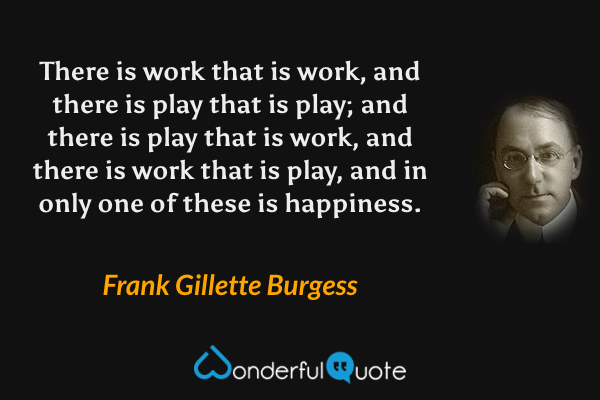 There is work that is work, and there is play that is play; and there is play that is work, and there is work that is play, and in only one of these is happiness.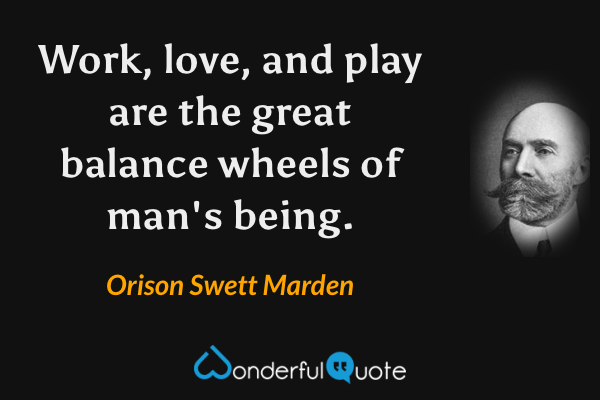 Work, love, and play are the great balance wheels of man's being.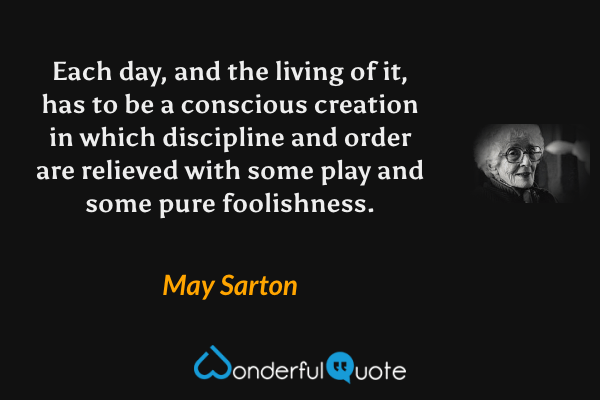 Each day, and the living of it, has to be a conscious creation in which discipline and order are relieved with some play and some pure foolishness.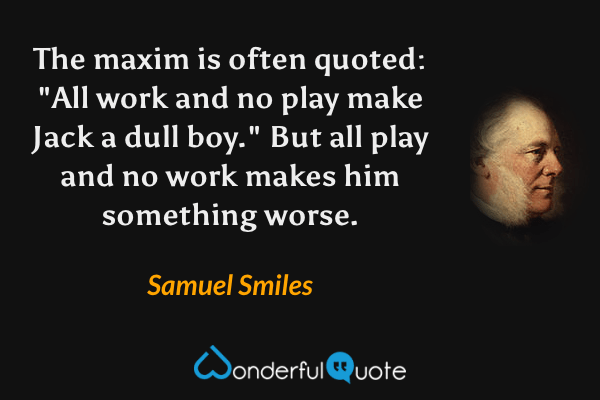 The maxim is often quoted: "All work and no play make Jack a dull boy."  But all play and no work makes him something worse.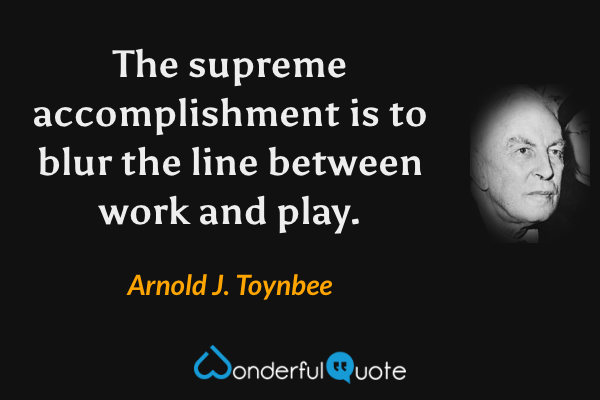 The supreme accomplishment is to blur the line between work and play.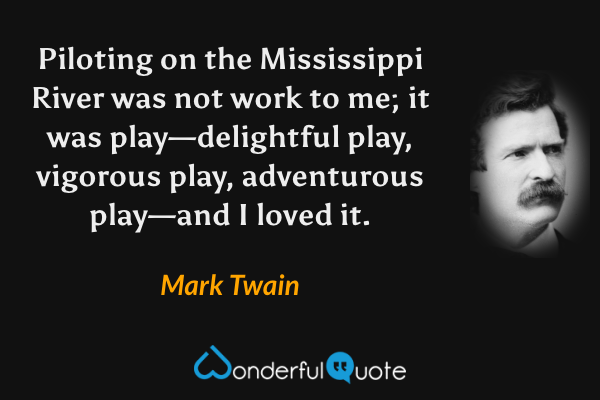 Piloting on the Mississippi River was not work to me; it was play—delightful play, vigorous play, adventurous play—and I loved it.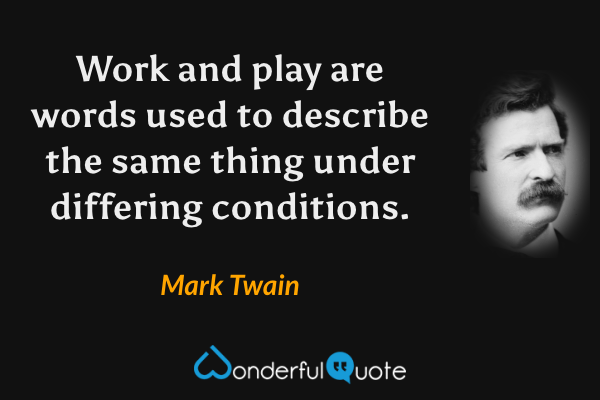 Work and play are words used to describe the same thing under differing conditions.