Repartee Quotes
Most popular repartee quotes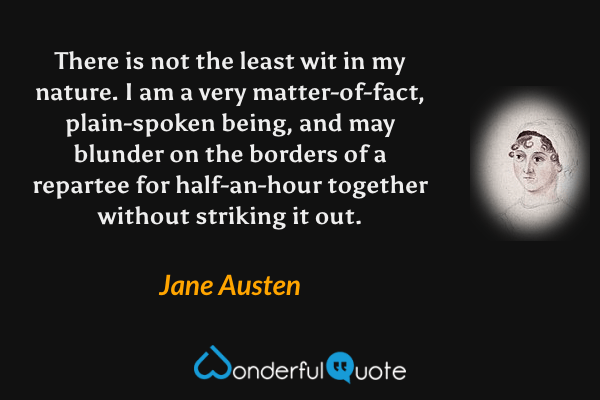 There is not the least wit in my nature. I am a very matter-of-fact, plain-spoken being, and may blunder on the borders of a repartee for half-an-hour together without striking it out.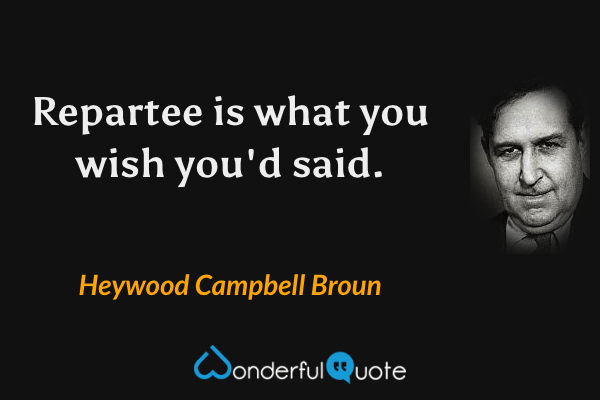 Repartee is what you wish you'd said.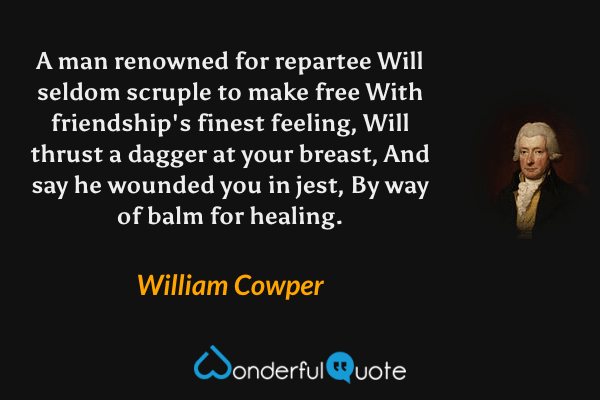 A man renowned for repartee
Will seldom scruple to make free
With friendship's finest feeling,
Will thrust a dagger at your breast,
And say he wounded you in jest,
By way of balm for healing.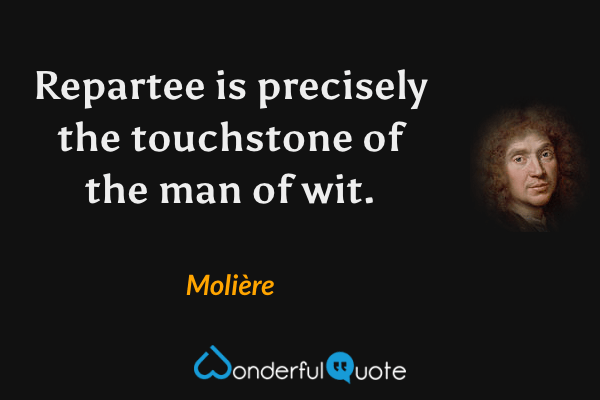 Repartee is precisely the touchstone of the man of wit.