Newspapers Quotes
Most popular newspapers quotes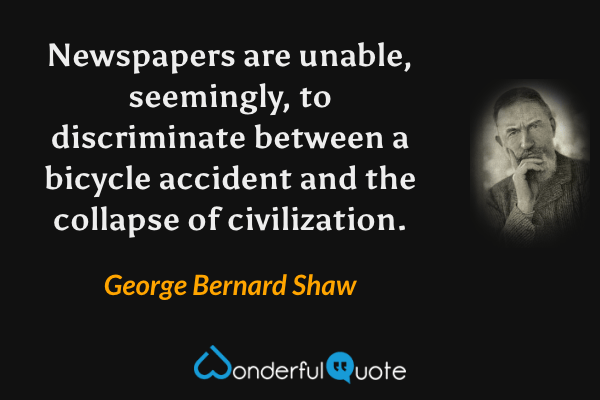 Newspapers are unable, seemingly, to discriminate between a bicycle accident and the collapse of civilization.
Accuracy is to a newspaper what virtue is to a woman.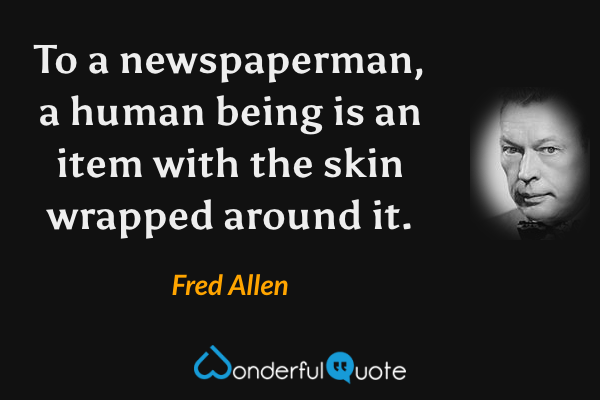 To a newspaperman, a human being is an item with the skin wrapped around it.
The duty of a newspaper is to comfort the afflicted and afflict the comfortable.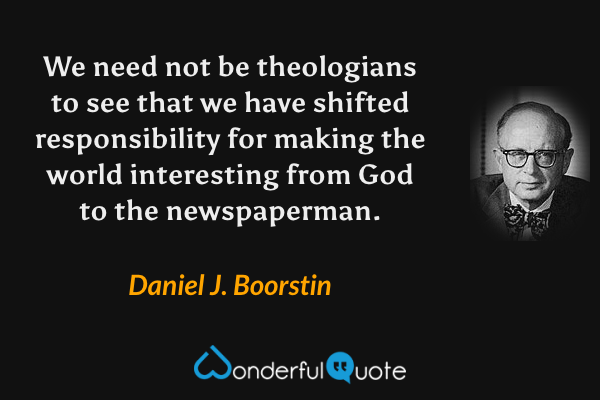 We need not be theologians to see that we have shifted responsibility for making the world interesting from God to the newspaperman.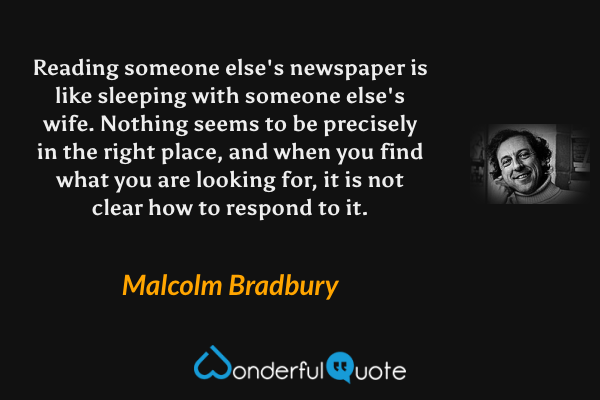 Reading someone else's newspaper is like sleeping with someone else's wife.  Nothing seems to be precisely in the right place, and when you find what you are looking for, it is not clear how to respond to it.
Newspapering deals with small daily bites from a fruit of indeterminate size.  It may take dozens of bites before you are sure it's an apple.  Dozens and dozens more bites before you have any real idea how big the apple might be.
The American mind, unlike the English, is not formed by books, but, as Carl Sandburg once said to me, by newspapers and the Bible.
For all their bluster and outward crustiness, newspaper people can be delicate flowers who have trouble doing their jobs when they believe that they are under threat.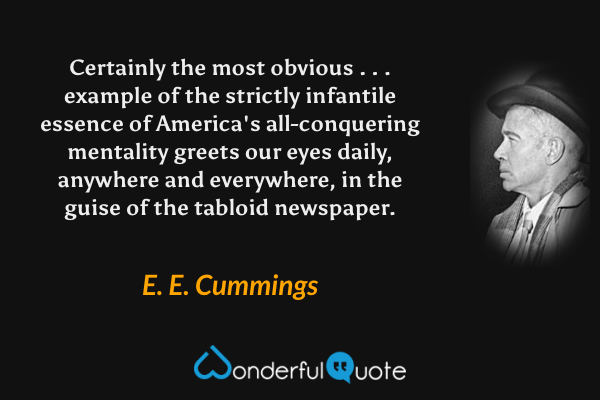 Certainly the most obvious . . . example of the strictly infantile essence of America's all-conquering mentality greets our eyes daily, anywhere and everywhere, in the guise of the tabloid newspaper.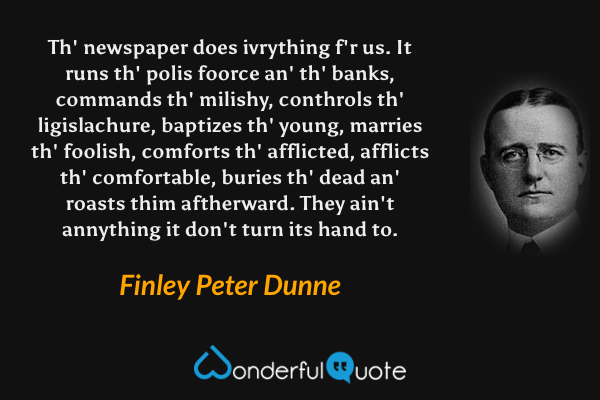 Th' newspaper does ivrything f'r us.  It runs th' polis foorce an' th' banks, commands th' milishy, conthrols th' ligislachure, baptizes th' young, marries th' foolish, comforts th' afflicted, afflicts th' comfortable, buries th' dead an' roasts thim aftherward.  They ain't annything it don't turn its hand to.
The newspaper is the natural enemy of the book, as the whore is of the decent woman.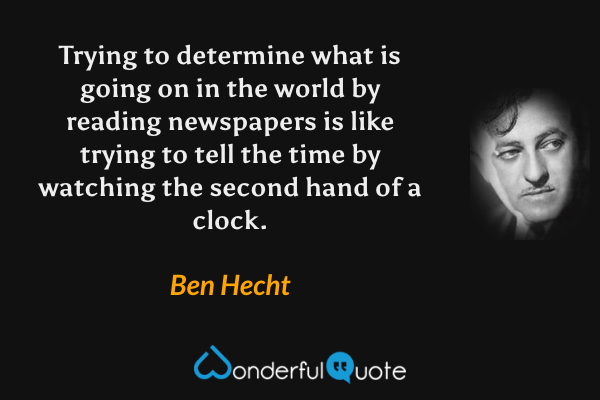 Trying to determine what is going on in the world by reading newspapers is like trying to tell the time by watching the second hand of a clock.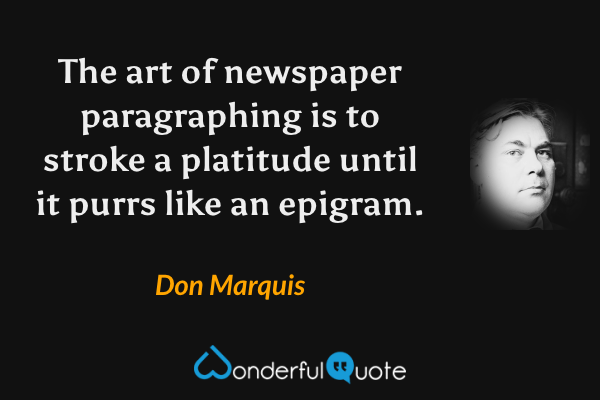 The art of newspaper paragraphing is to stroke a platitude until it purrs like an epigram.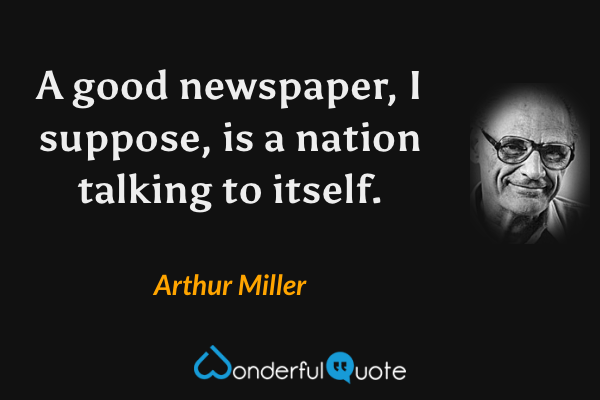 A good newspaper, I suppose, is a nation talking to itself.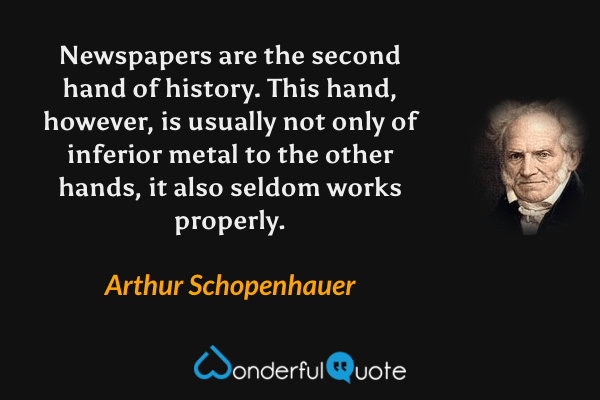 Newspapers are the second hand of history.  This hand, however, is usually not only of inferior metal to the other hands, it also seldom works properly.
Newspapers: dead trees with information smeared on them.
They kill good trees to put out bad newspapers.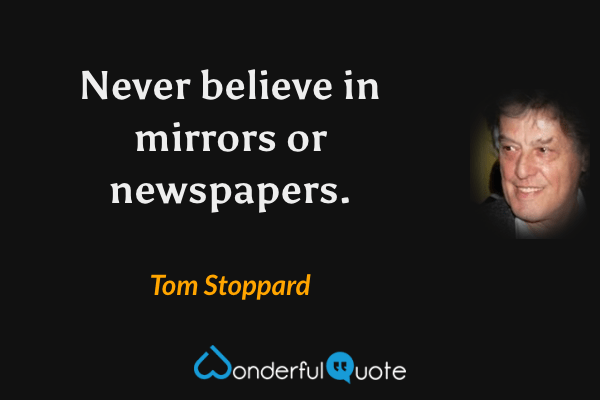 Never believe in mirrors or newspapers.