Nationalism Quotes
Most popular nationalism quotes
All of nationalism can be understood as a kind of collective narcissism.
Patriotism is a lively sense of collective responsibility.  Nationalism is a silly cock crowing on its own dunghill.
The love of one's country is a splendid thing. But why should love stop at the border?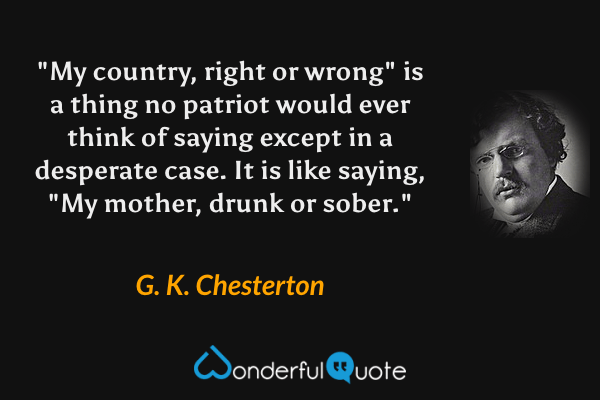 "My country, right or wrong" is a thing no patriot would ever think of saying except in a desperate case.  It is like saying, "My mother, drunk or sober."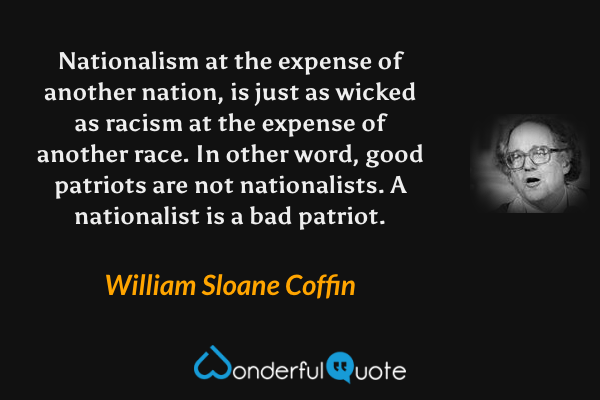 Nationalism at the expense of another nation, is just as wicked as racism at the expense of another race.  In other word, good patriots are not nationalists.  A nationalist is a bad patriot.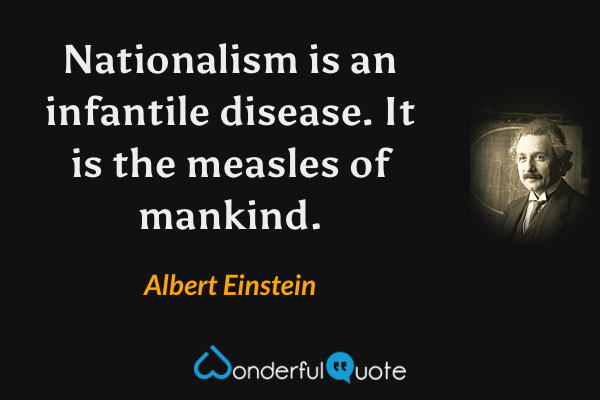 Nationalism is an infantile disease.  It is the measles of mankind.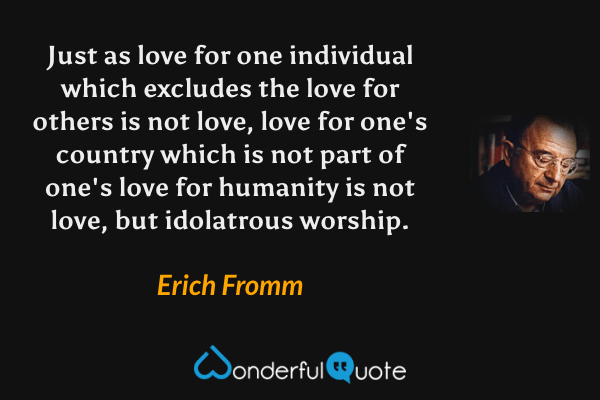 Just as love for one individual which excludes the love for others is not love, love for one's country which is not part of one's love for humanity is not love, but idolatrous worship.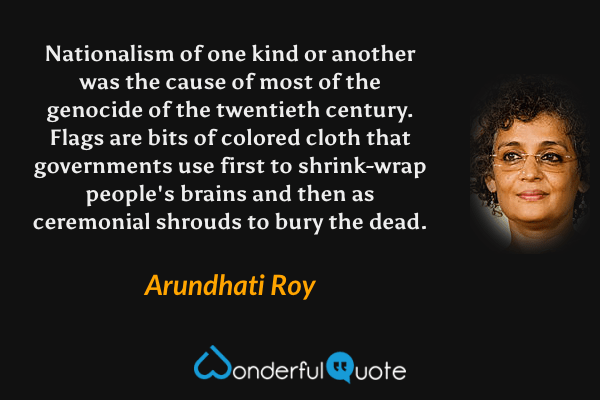 Nationalism of one kind or another was the cause of most of the genocide of the twentieth century. Flags are bits of colored cloth that governments use first to shrink-wrap people's brains and then as ceremonial shrouds to bury the dead.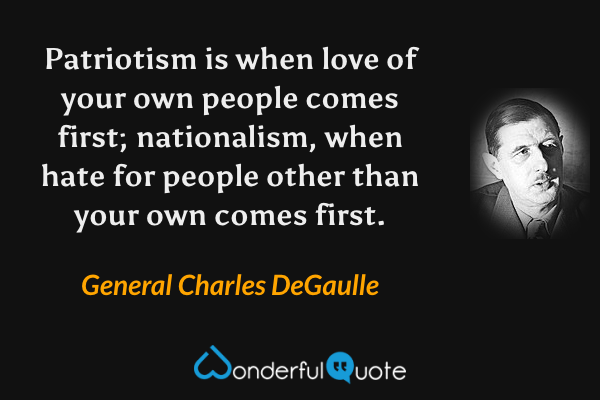 Patriotism is when love of your own people comes first; nationalism, when hate for people other than your own comes first.
There are no national virtues. We are alone, each one of us. If we are good, we are good ourselves. If we are bad, the virtues of others will not make us better. We cannot borrow morals. They are ours or they do not exist for us.