Football Quotes
Most popular football quotes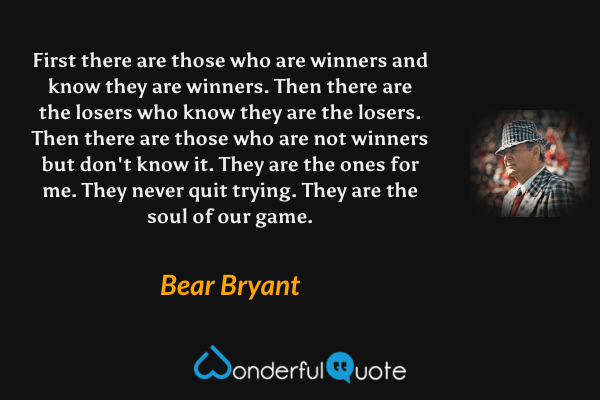 First there are those who are winners and know they are winners. Then there are the losers who know they are the losers. Then there are those who are not winners but don't know it. They are the ones for me. They never quit trying. They are the soul of our game.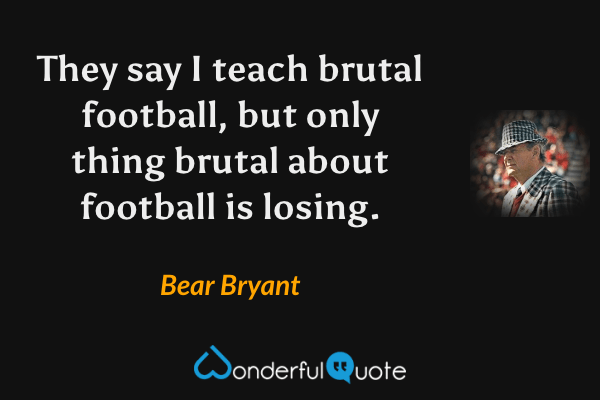 They say I teach brutal football, but only thing brutal about football is losing.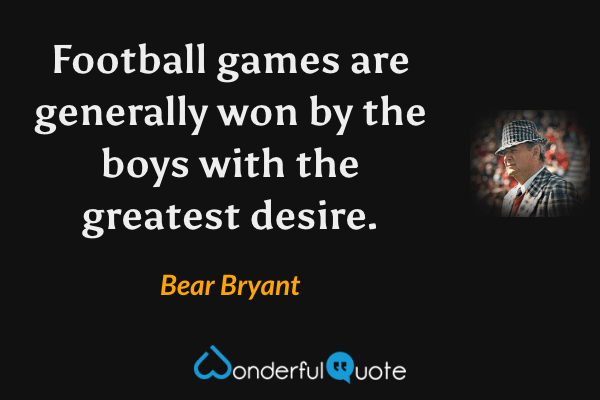 Football games are generally won by the boys with the greatest desire.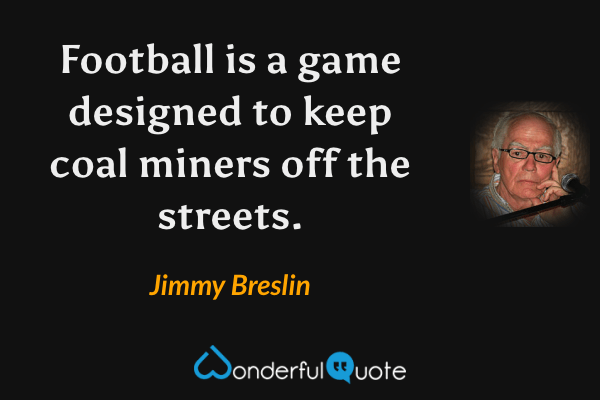 Football is a game designed to keep coal miners off the streets.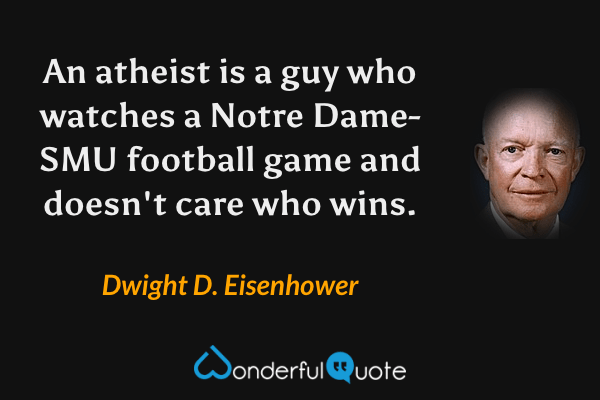 An atheist is a guy who watches a Notre Dame-SMU football game and doesn't care who wins.
I give the same halftime speech over and over. It works best when my players are better than the other coach's players.
Pro football is like nuclear warfare. There are no winners, only survivors.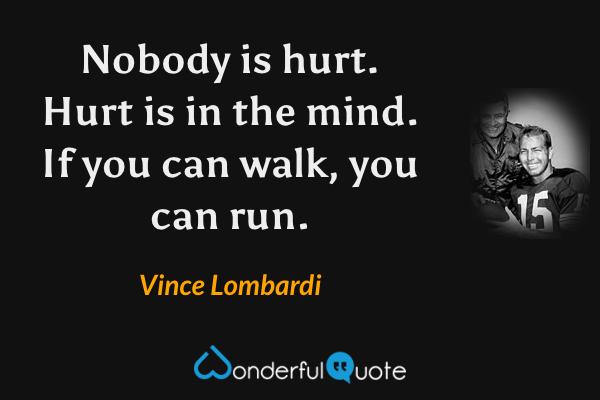 Nobody is hurt. Hurt is in the mind. If you can walk, you can run.
I do believe that my best hits border on felonious assault.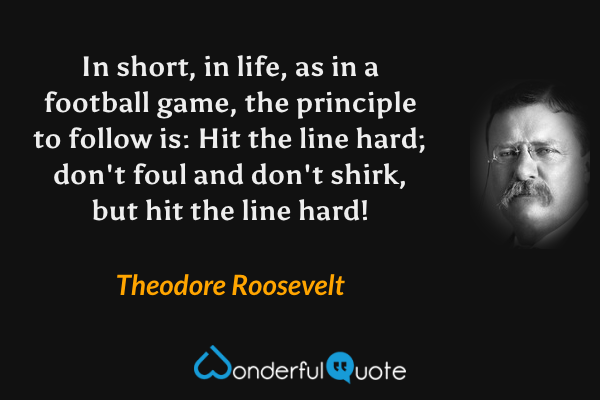 In short, in life, as in a football game, the principle to follow is: Hit the line hard; don't foul and don't shirk, but hit the line hard!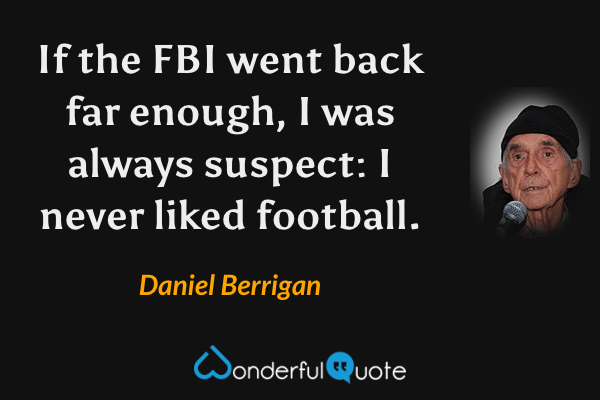 If the FBI went back far enough, I was always suspect: I never liked football.
Football isn't a contact sport, it's a collision sport. Dancing is a contact sport.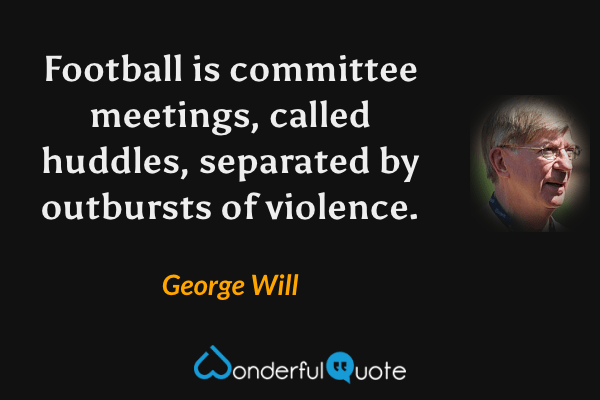 Football is committee meetings, called huddles, separated by outbursts of violence.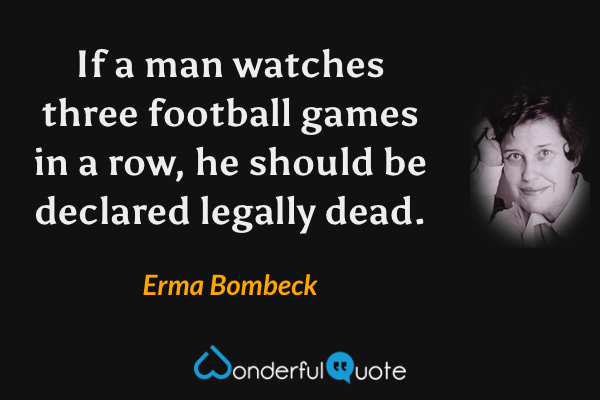 If a man watches three football games in a row, he should be declared legally dead.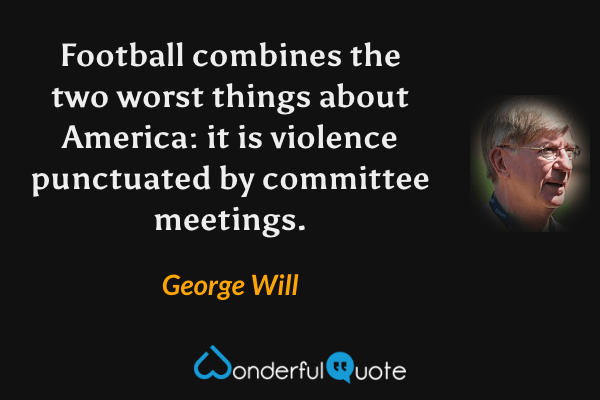 Football combines the two worst things about America: it is violence punctuated by committee meetings.
Pro football is like nuclear warfare.  There are no winners, only survivors.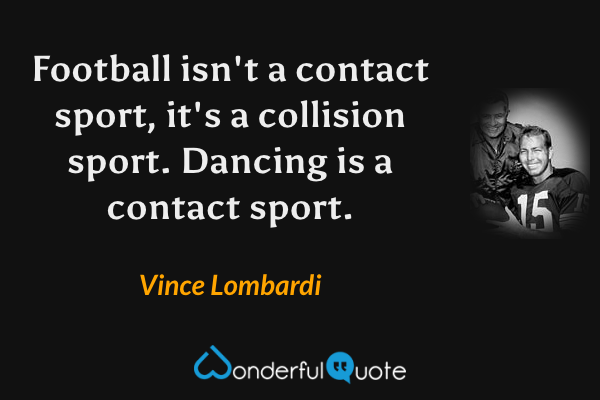 Football isn't a contact sport, it's a collision sport.  Dancing is a contact sport.
Being in politics is like being a football coach. You have to be smart enough to understand the game and dumb enough to think it's important.
Baseball and football are very different games. In a way, both of them are easy. Football is easy if you're crazy as hell. Baseball is easy if you've got patience. They'd both be easier for me if I were a little more crazy—and a little more patient.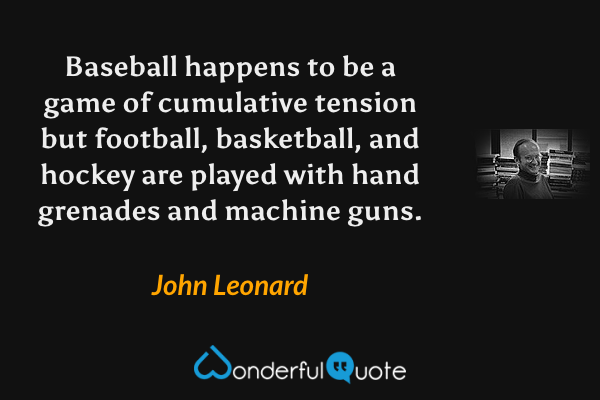 Baseball happens to be a game of cumulative tension but football, basketball, and hockey are played with hand grenades and machine guns.
Bobby Knight told me this: 'There is nothing that a good defense cannot beat a better offense.' In other words a good offense wins.
Football is an incredible game. Sometimes it's so incredible, it's unbelievable.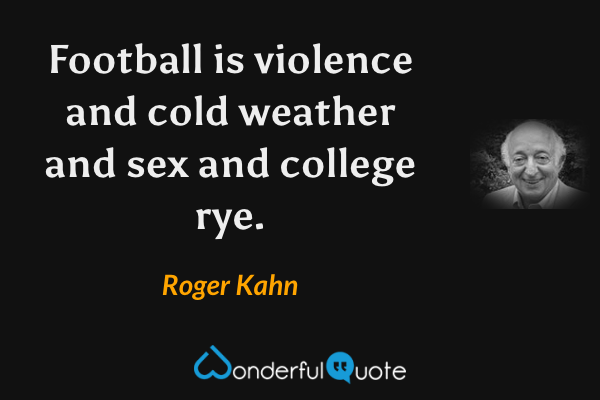 Football is violence and cold weather and sex and college rye.
Radio football is football reduced to its lowest common denominator. Shorn of the game's aesthetic pleasures, or the comfort of a crowd that feels the same way as you, or the sense of security that you get when you see that your defenders and goalkeeper are more or less where they should be, all that is left is naked fear.