Martha Graham Quotes
Most popular Martha Graham Quotes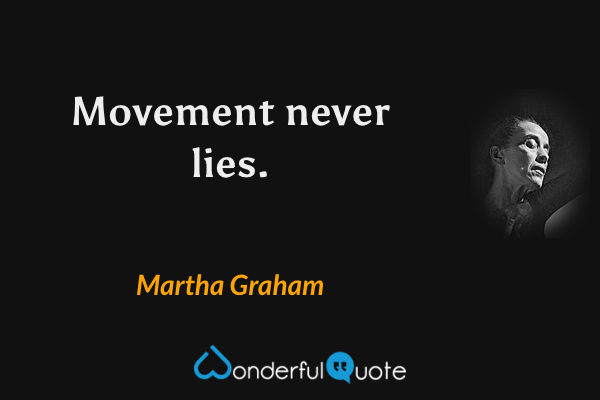 Movement never lies.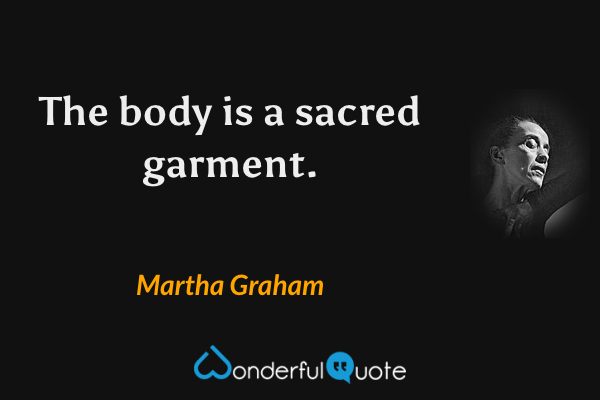 The body is a sacred garment.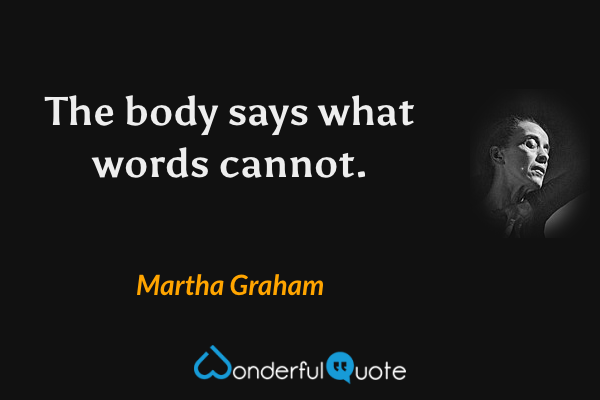 The body says what words cannot.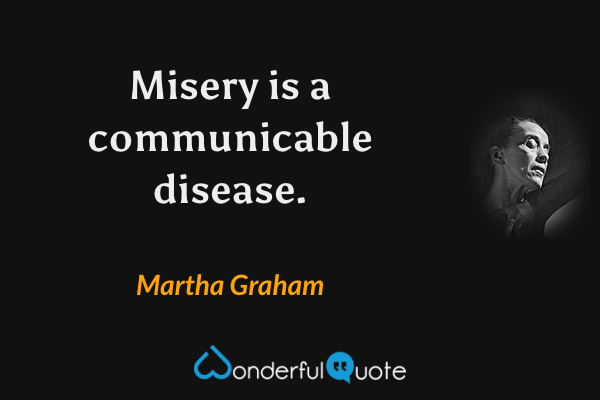 Misery is a communicable disease.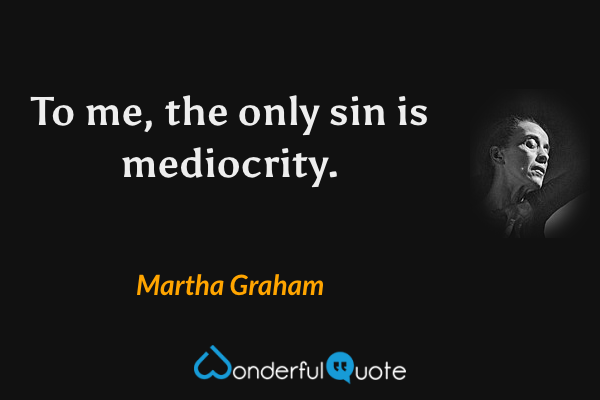 To me, the only sin is mediocrity.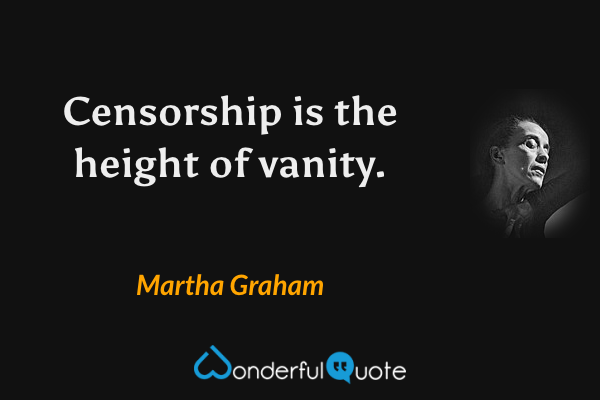 Censorship is the height of vanity.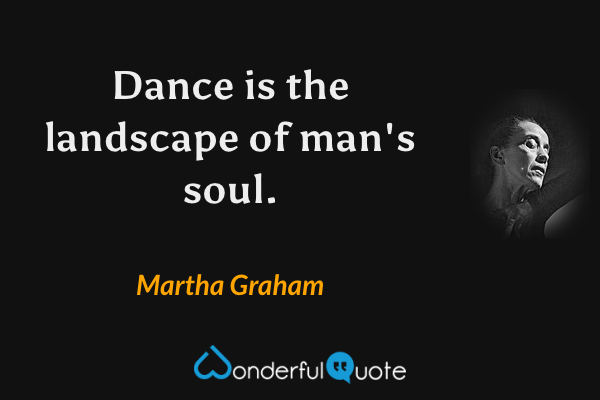 Dance is the landscape of man's soul.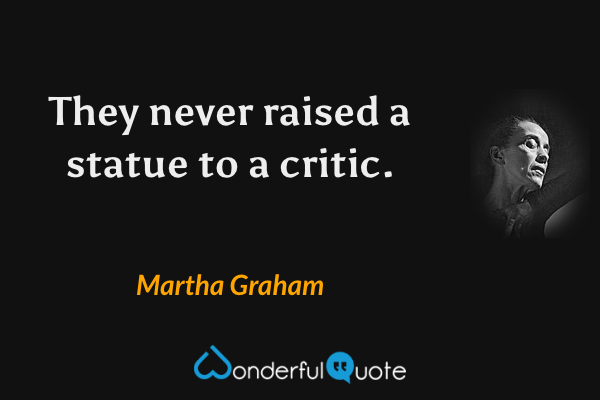 They never raised a statue to a critic.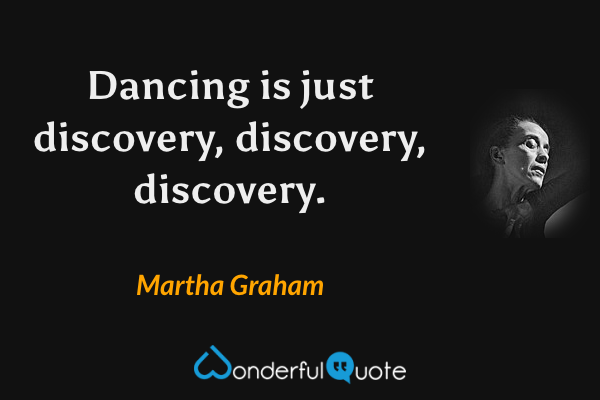 Dancing is just discovery, discovery, discovery.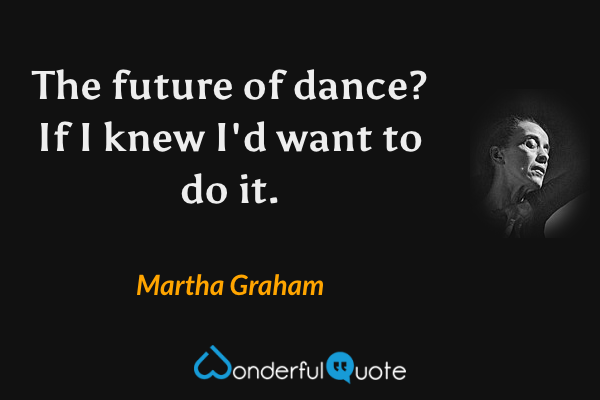 The future of dance? If I knew I'd want to do it.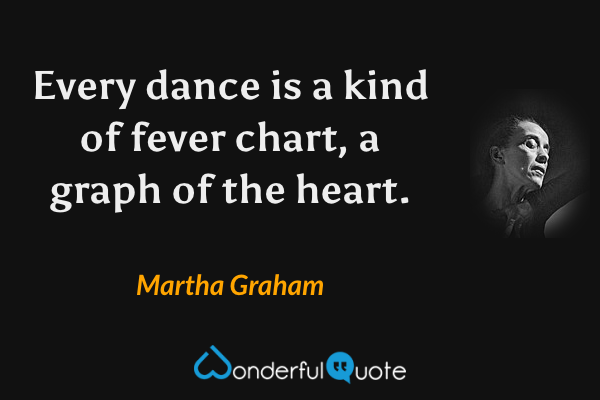 Every dance is a kind of fever chart, a graph of the heart.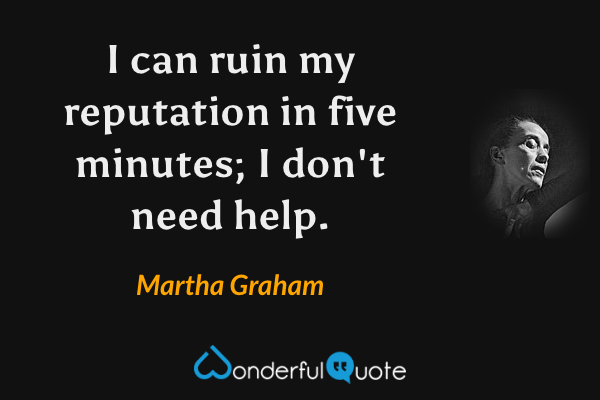 I can ruin my reputation in five minutes; I don't need help.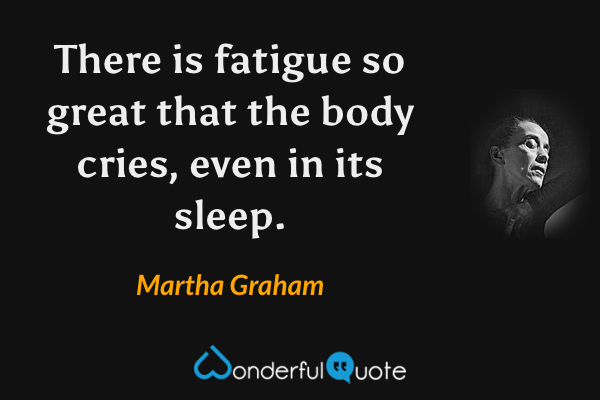 There is fatigue so great that the body cries, even in its sleep.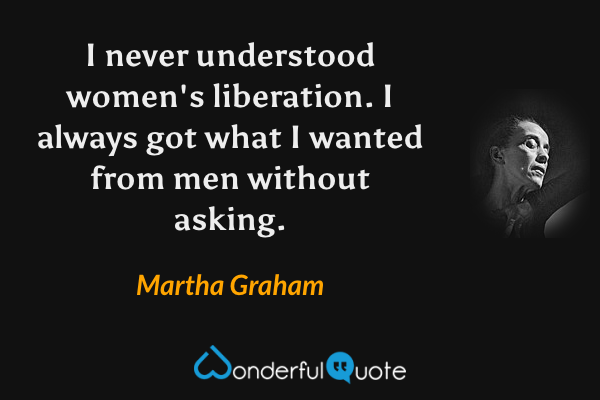 I never understood women's liberation. I always got what I wanted from men without asking.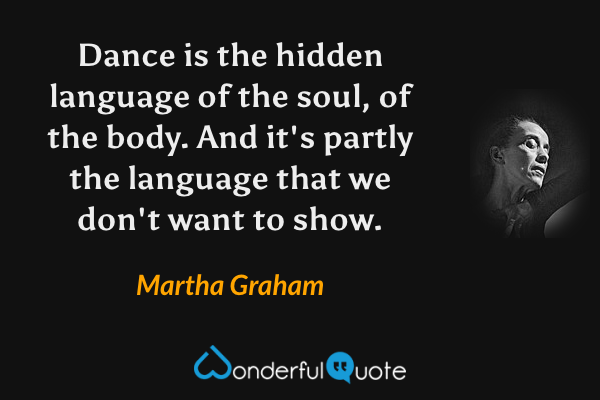 Dance is the hidden language of the soul, of the body. And it's partly the language that we don't want to show.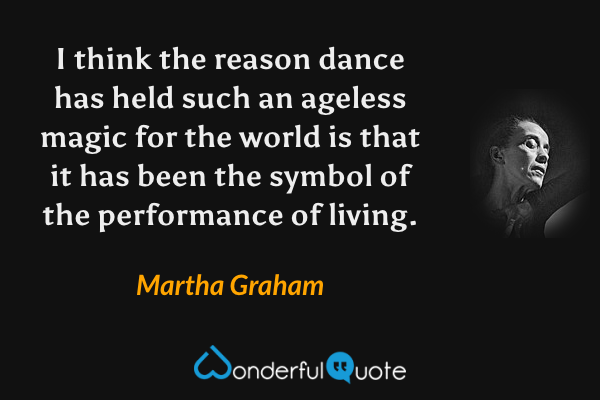 I think the reason dance has held such an ageless magic for the world is that it has been the symbol of the performance of living.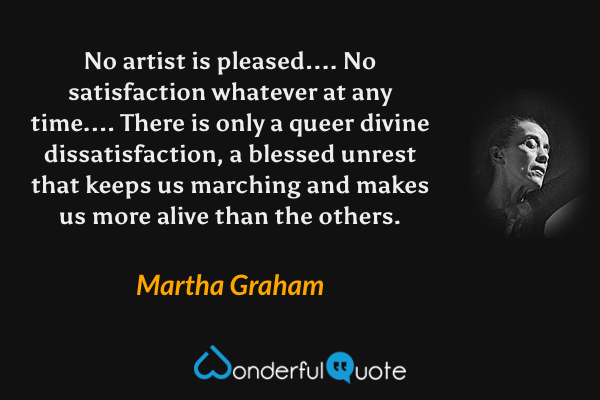 No artist is pleased....  No satisfaction whatever at any time....  There is only a queer divine dissatisfaction, a blessed unrest that keeps us marching and makes us more alive than the others.