Dr. Seuss Quotes
Most popular Dr. Seuss Quotes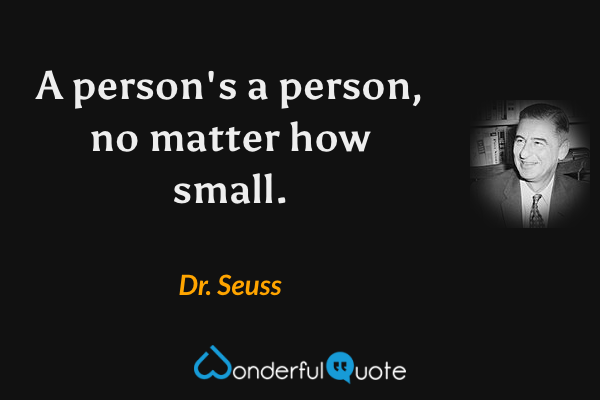 A person's a person, no matter how small.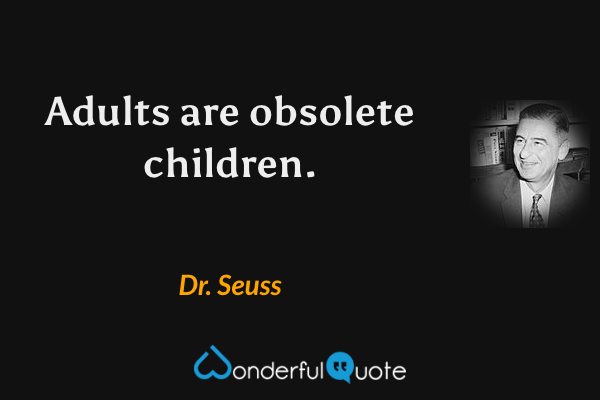 Adults are obsolete children.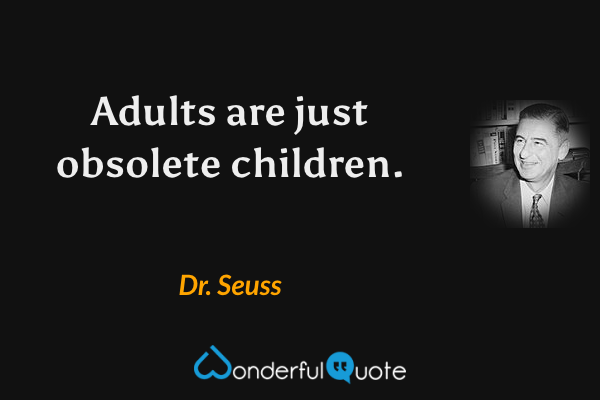 Adults are just obsolete children.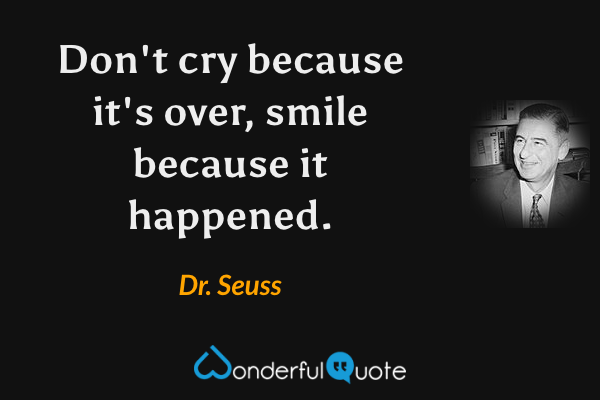 Don't cry because it's over, smile because it happened.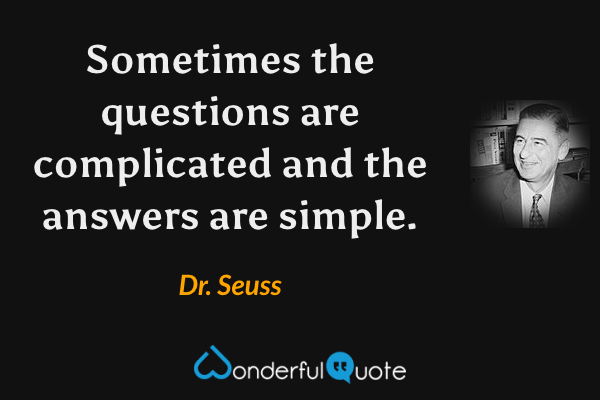 Sometimes the questions are complicated and the answers are simple.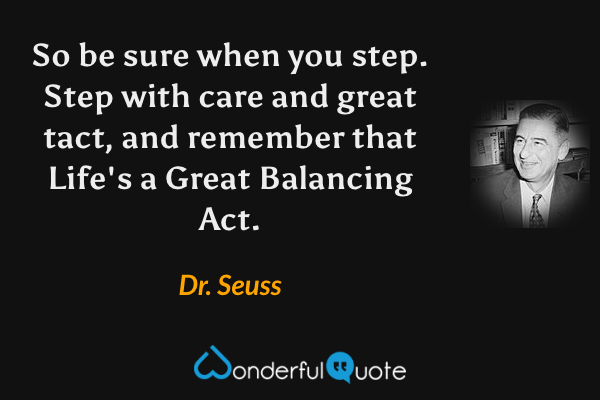 So be sure when you step.
Step with care and great tact,
and remember that Life's
a Great Balancing Act.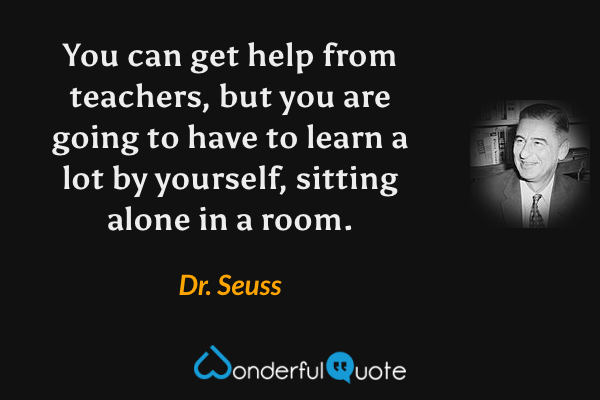 You can get help from teachers, but you are going to have to learn a lot by yourself, sitting alone in a room.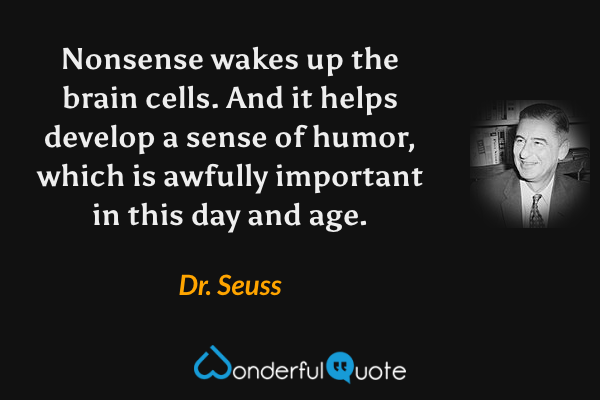 Nonsense wakes up the brain cells.  And it helps develop a sense of humor, which is awfully important in this day and age.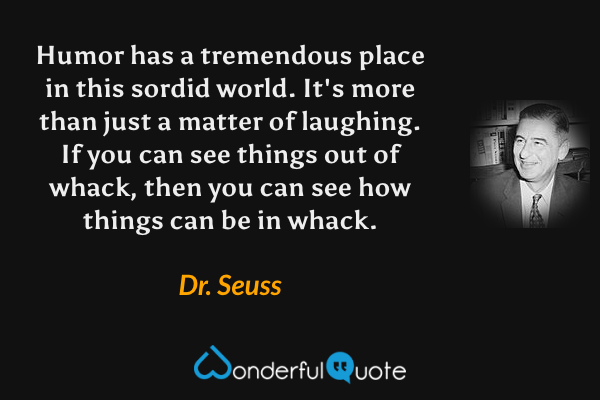 Humor has a tremendous place in this sordid world.  It's more than just a matter of laughing.  If you can see things out of whack, then you can see how things can be in whack.