Quotes about Martin Luther King, Jr.
Most popular Martin Luther King quotes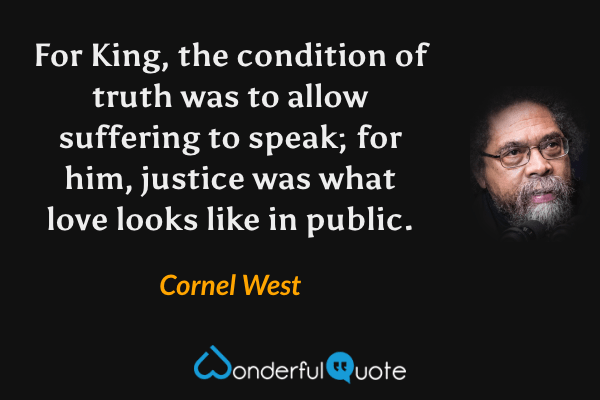 For King, the condition of truth was to allow suffering to speak; for him, justice was what love looks like in public.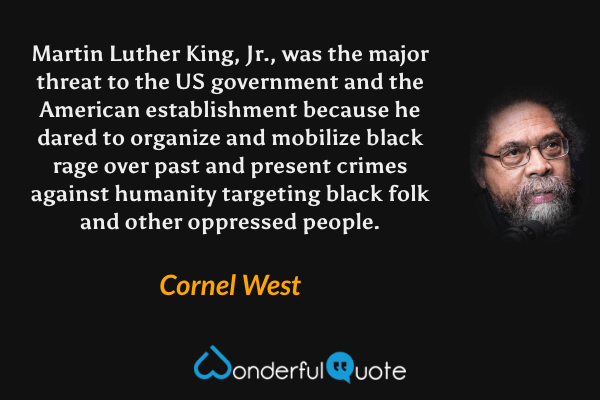 Martin Luther King, Jr., was the major threat to the US government and the American establishment because he dared to organize and mobilize black rage over past and present crimes against humanity targeting black folk and other oppressed people.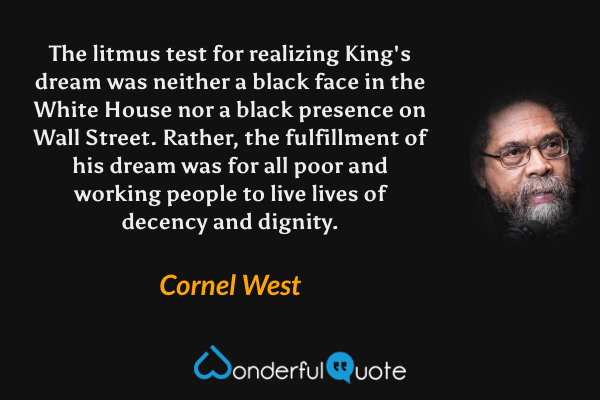 The litmus test for realizing King's dream was neither a black face in the White House nor a black presence on Wall Street. Rather, the fulfillment of his dream was for all poor and working people to live lives of decency and dignity.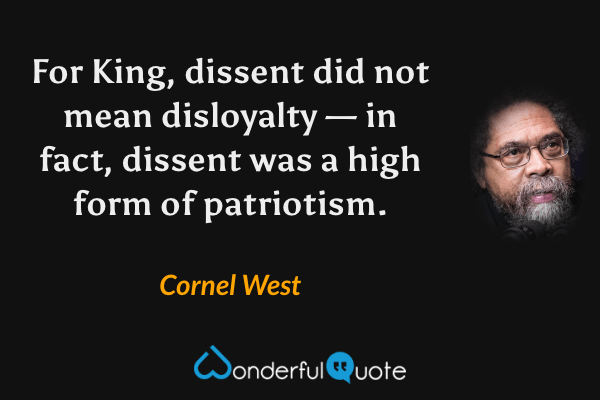 For King, dissent did not mean disloyalty — in fact, dissent was a high form of patriotism.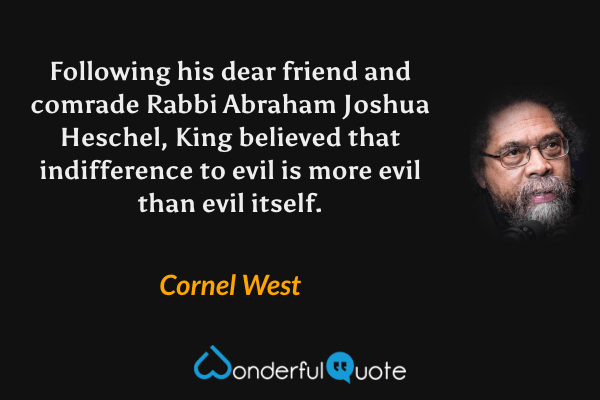 Following his dear friend and comrade Rabbi Abraham Joshua Heschel, King believed that indifference to evil is more evil than evil itself.
Unions, he [Dr. Martin Luther King, Jr.] underscored, were the "first anti-poverty program" and they should be accessible to all who work for wages.
Declaring that "all labor has dignity," King stated that sanitation workers deserved a living wage and union rights, for what made labor menial was not hard and dirty work, but lack of union rights and poor conditions. As he told the Local 1199 hospital workers union a short while before he came to Memphis, "You see, no labor is really menial unless you're not getting adequate wages."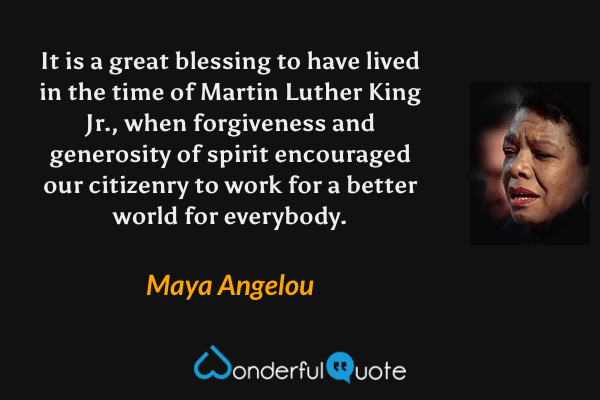 It is a great blessing to have lived in the time of Martin Luther King Jr., when forgiveness and generosity of spirit encouraged our citizenry to work for a better world for everybody.