Property Rights Quotes
Most popular property rights quotes
What belongs to no one is wasted by every one. What belongs to one man in particular is the object of his economy and care.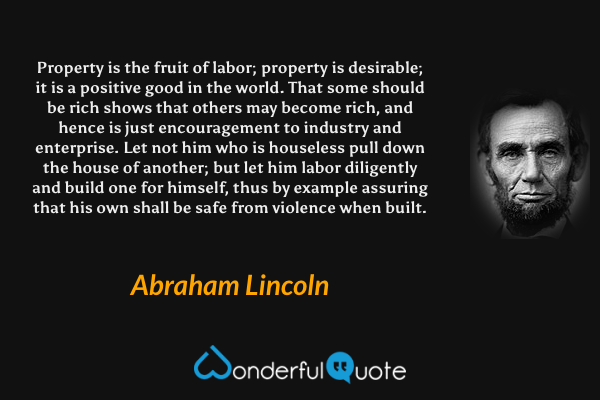 Property is the fruit of labor; property is desirable; it is a positive good in the world. That some should be rich shows that others may become rich, and hence is just encouragement to industry and enterprise. Let not him who is houseless pull down the house of another; but let him labor diligently and build one for himself, thus by example assuring that his own shall be safe from violence when built.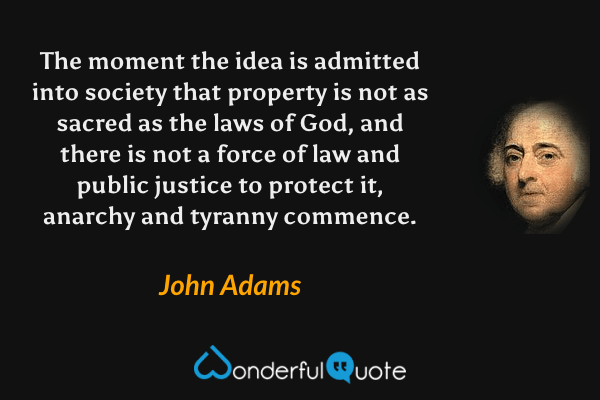 The moment the idea is admitted into society that property is not as sacred as the laws of God, and there is not a force of law and public justice to protect it, anarchy and tyranny commence.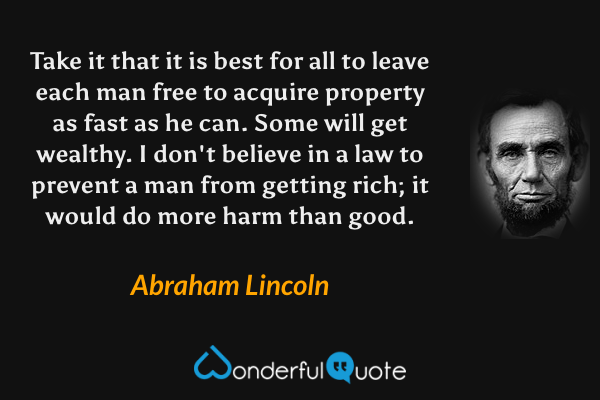 Take it that it is best for all to leave each man free to acquire property as fast as he can. Some will get wealthy. I don't believe in a law to prevent a man from getting rich; it would do more harm than good.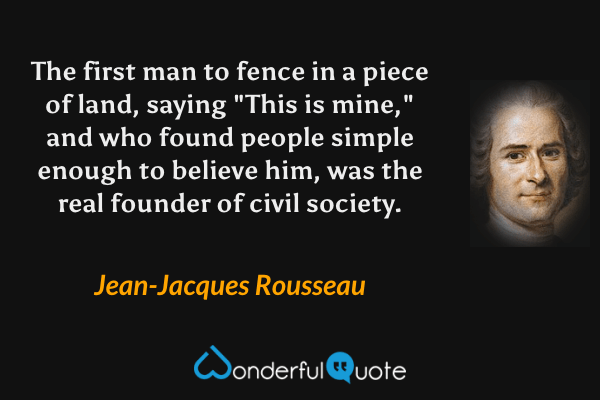 The first man to fence in a piece of land, saying "This is mine," and who found people simple enough to believe him, was the real founder of civil society.
If historical experience could teach us anything, it would be that private property is inextricably linked with civilization.