Indecision Quotes
Most popular indecision quotes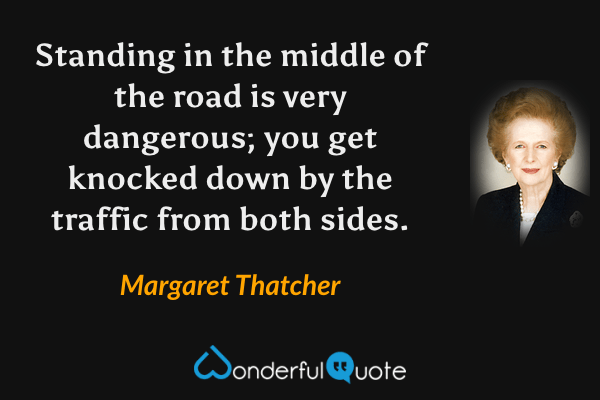 Standing in the middle of the road is very dangerous; you get knocked down by the traffic from both sides.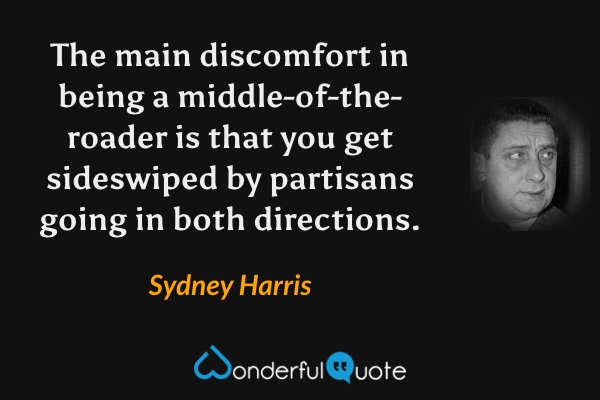 The main discomfort in being a middle-of-the-roader is that you get sideswiped by partisans going in both directions.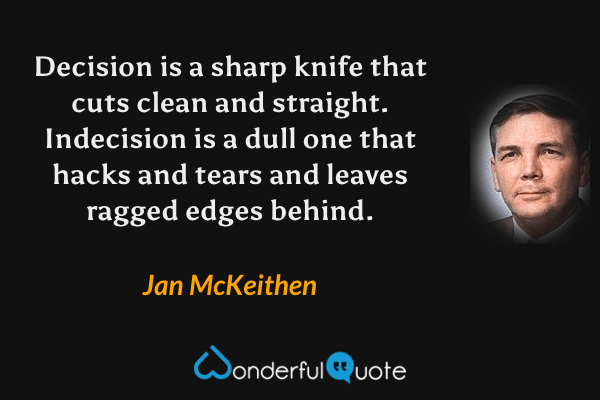 Decision is a sharp knife that cuts clean and straight. Indecision is a dull one that hacks and tears and leaves ragged edges behind.
If you take too long in deciding what to do with your life, you'll find you've done it.
To think too long about doing a thing often becomes its undoing.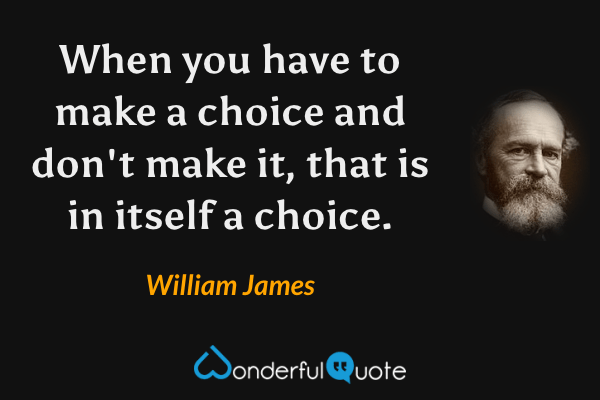 When you have to make a choice and don't make it, that is in itself a choice.
Half the failures in life arise from pulling in one's horse as he is leaping.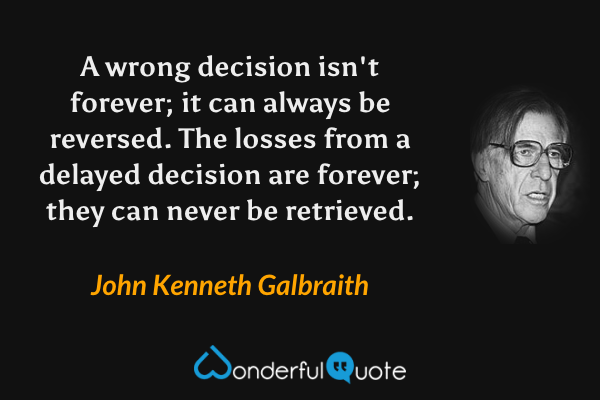 A wrong decision isn't forever; it can always be reversed.  The losses from a delayed decision are forever; they can never be retrieved.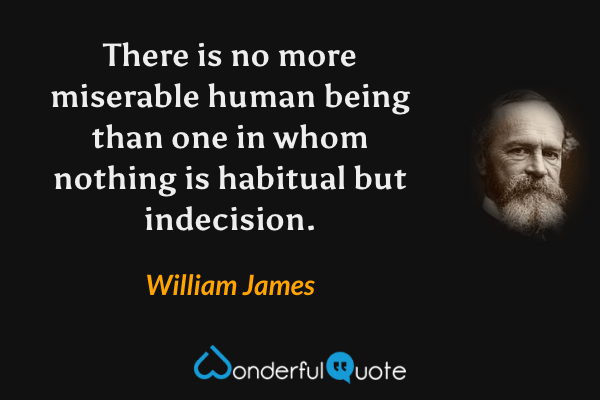 There is no more miserable human being than one in whom nothing is habitual but indecision.