Experiences Quotes
Most popular experiences quotes
I am sure it is a great mistake always to know enough to go in when it rains. One may keep snug and dry by such knowledge, but one misses a world of loveliness.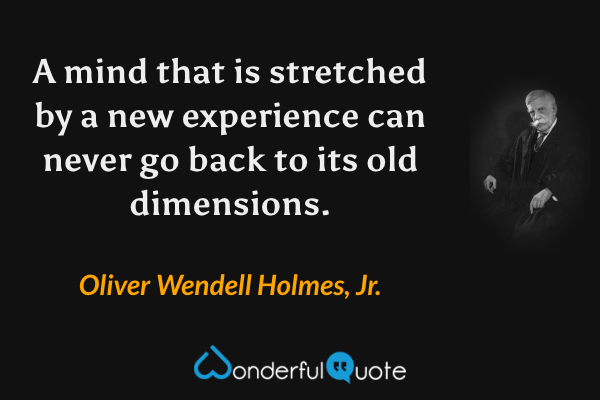 A mind that is stretched by a new experience can never go back to its old dimensions.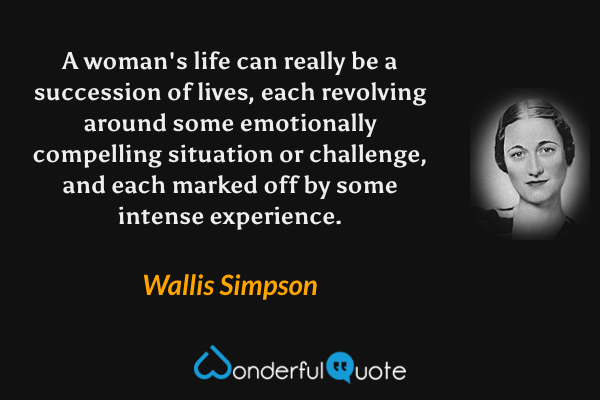 A woman's life can really be a succession of lives, each revolving around some emotionally compelling situation or challenge, and each marked off by some intense experience.
Every moment is an experience.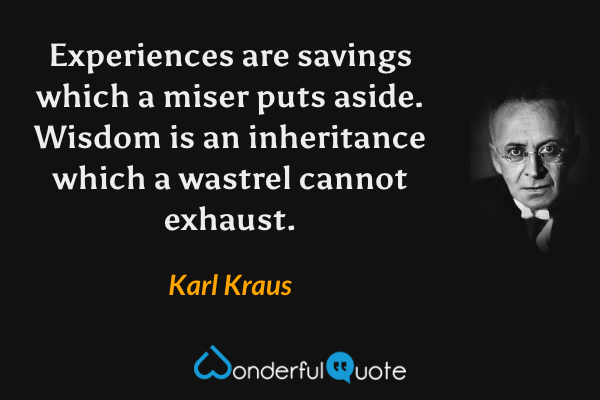 Experiences are savings which a miser puts aside. Wisdom is an inheritance which a wastrel cannot exhaust.
I think we are a product of all our experiences.
We are each responsible for all of our experiences.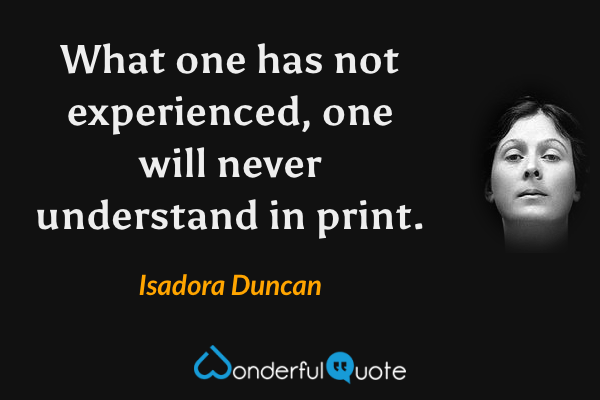 What one has not experienced, one will never understand in print.
You gain strength, courage, and confidence by every experience in which you really stop to look fear in the face. You are able to say to yourself, 'I have lived through this horror. I can take the next thing that comes along.' You must do the thing you think you cannot do.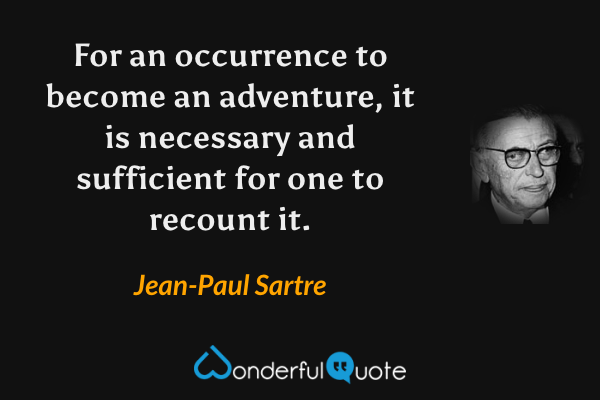 For an occurrence to become an adventure, it is necessary and sufficient for one to recount it.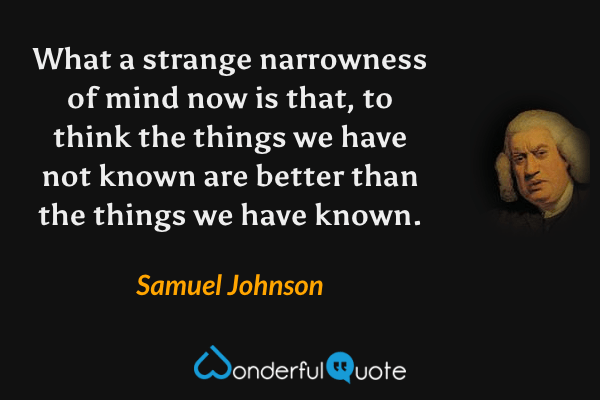 What a strange narrowness of mind now is that, to think the things we have not known are better than the things we have known.