Cheese Quotes
Most popular cheese quotes
If antiquity be the test of nobility, as many affirm and none deny...then cheese is a very noble thing.
A dinner which ends without cheese is like a beautiful woman with only one eye.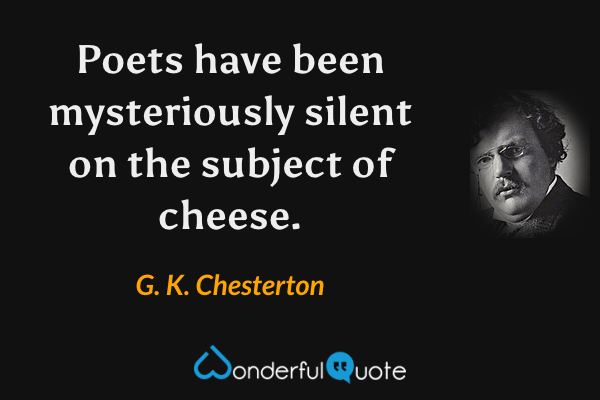 Poets have been mysteriously silent on the subject of cheese.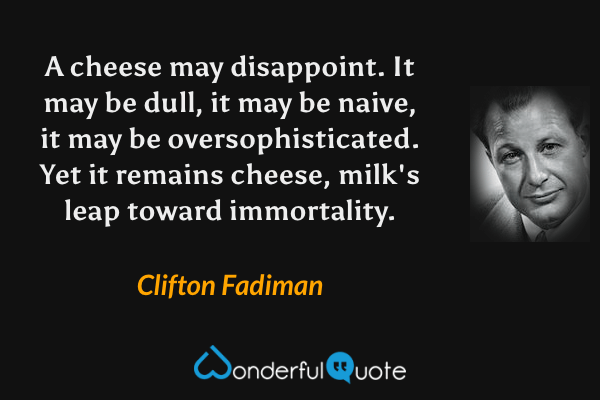 A cheese may disappoint.  It may be dull, it may be naive, it may be oversophisticated. Yet it remains cheese, milk's leap toward immortality.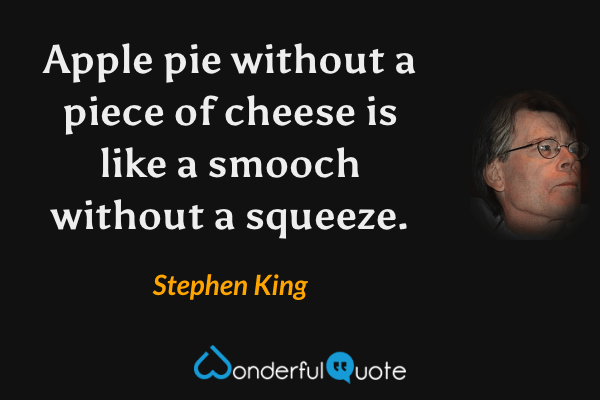 Apple pie without a piece of cheese is like a smooch without a squeeze.