Autumn Quotes
Most popular autumn quotes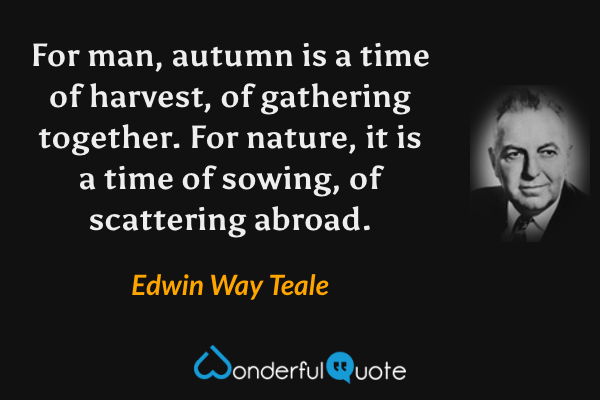 For man, autumn is a time of harvest, of gathering together. For nature, it is a time of sowing, of scattering abroad.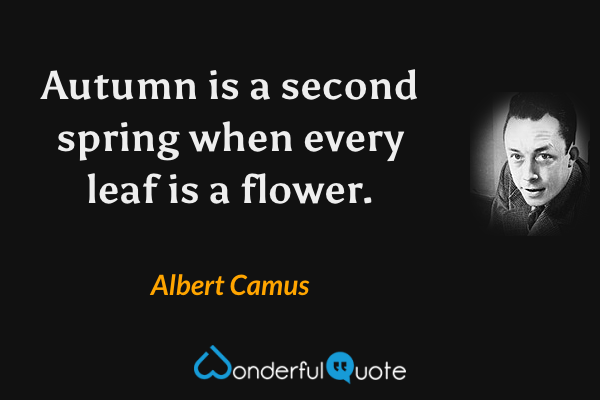 Autumn is a second spring when every leaf is a flower.
Autumn carries more gold in its hand than all the other seasons.
October's poplars are flaming torches lighting the way to winter.
October, here's to you. Here's to the heady aroma of the frost-kissed apples, the winey smell of ripened grapes, the wild-as-the-wind smell of hickory nuts and the nostalgic whiff of that first wood smoke.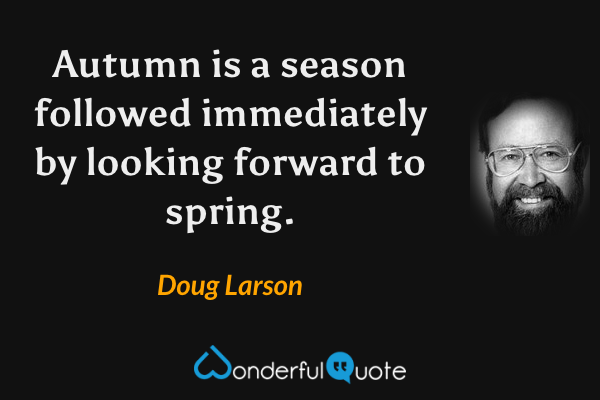 Autumn is a season followed immediately by looking forward to spring.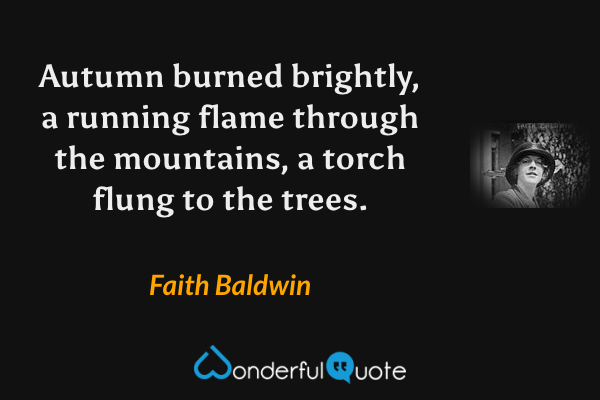 Autumn burned brightly, a running flame through the mountains, a torch flung to the trees.
The year's last, loveliest smile.