William P. Young Quotes
Most popular William P. Young Quotes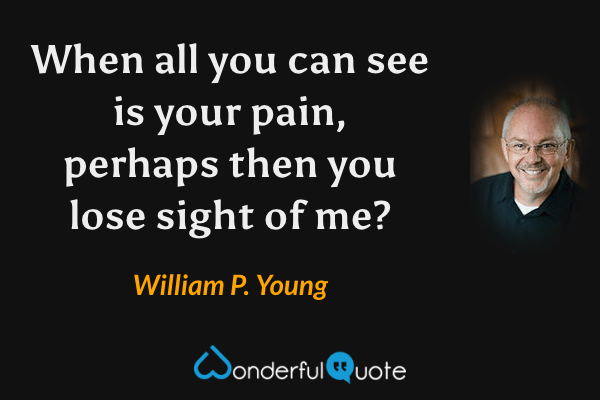 When all you can see is your pain, perhaps then you lose sight of me?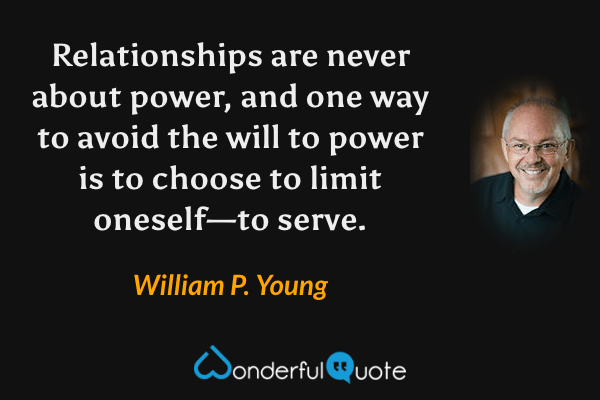 Relationships are never about power, and one way to avoid the will to power is to choose to limit oneself—to serve.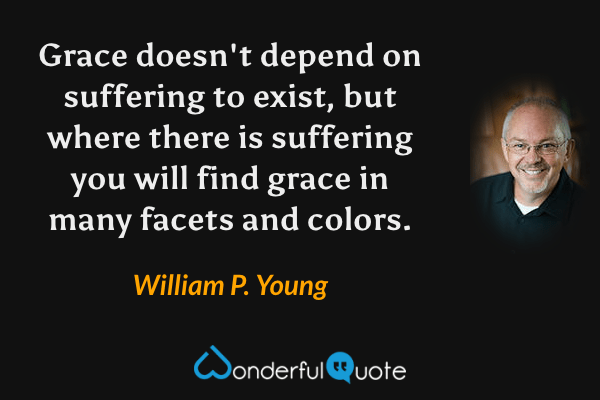 Grace doesn't depend on suffering to exist, but where there is suffering you will find grace in many facets and colors.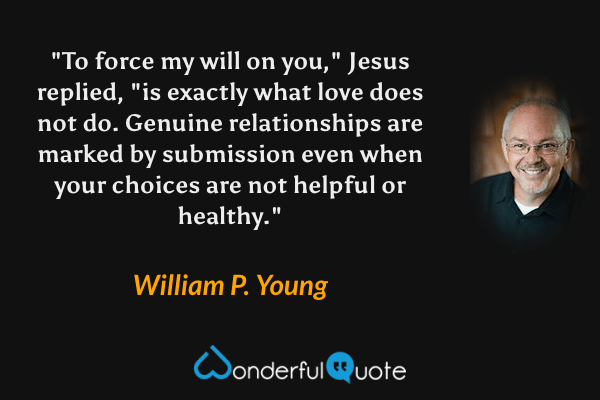 "To force my will on you," Jesus replied, "is exactly what love does not do. Genuine relationships are marked by submission even when your choices are not helpful or healthy."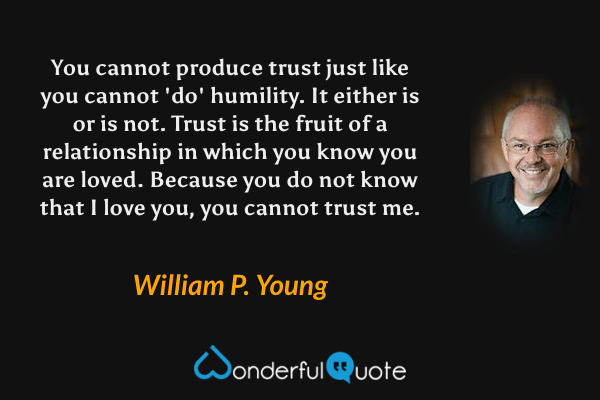 You cannot produce trust just like you cannot 'do' humility. It either is or is not. Trust is the fruit of a relationship in which you know you are loved. Because you do not know that I love you, you cannot trust me.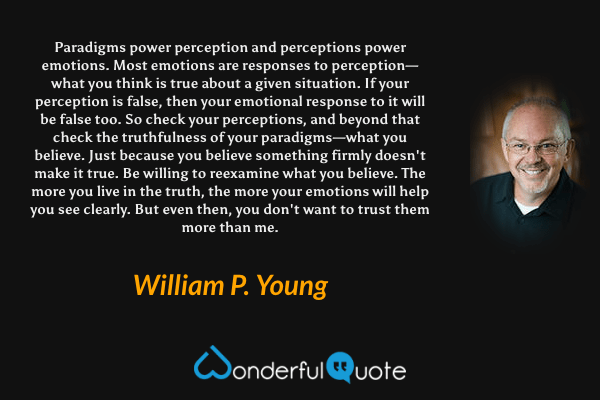 Paradigms power perception and perceptions power emotions. Most emotions are responses to perception—what you think is true about a given situation. If your perception is false, then your emotional response to it will be false too. So check your perceptions, and beyond that check the truthfulness of your paradigms—what you believe. Just because you believe something firmly doesn't make it true. Be willing to reexamine what you believe. The more you live in the truth, the more your emotions will help you see clearly. But even then, you don't want to trust them more than me.