William Arthur Ward Quotes
Most popular William Arthur Ward Quotes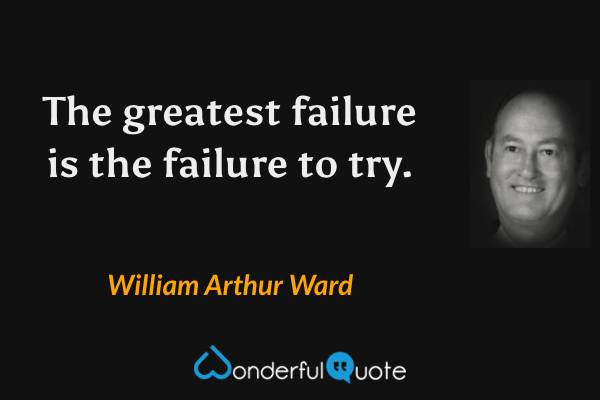 The greatest failure is the failure to try.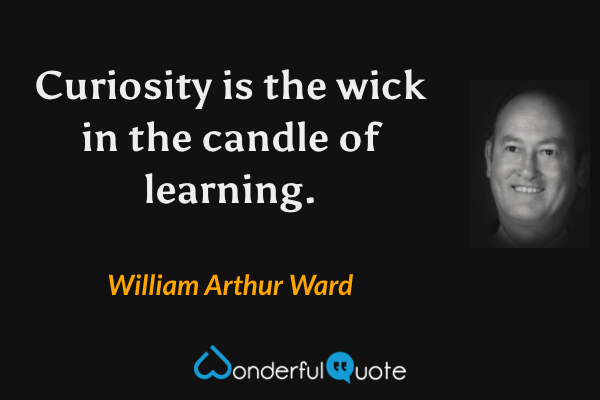 Curiosity is the wick in the candle of learning.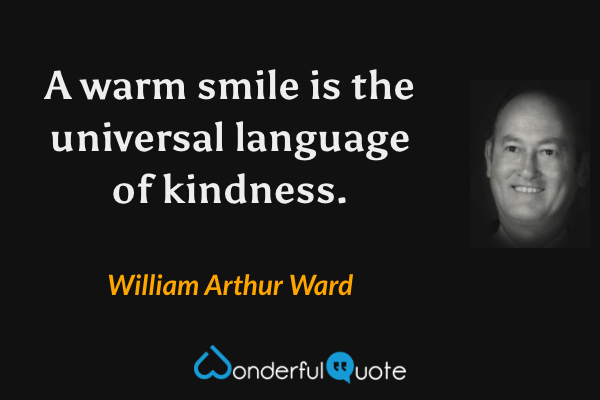 A warm smile is the universal language of kindness.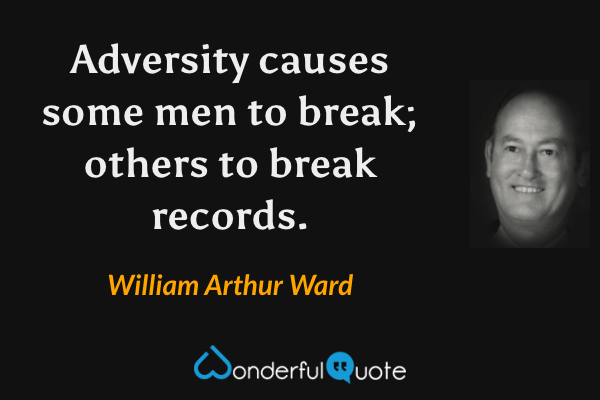 Adversity causes some men to break; others to break records.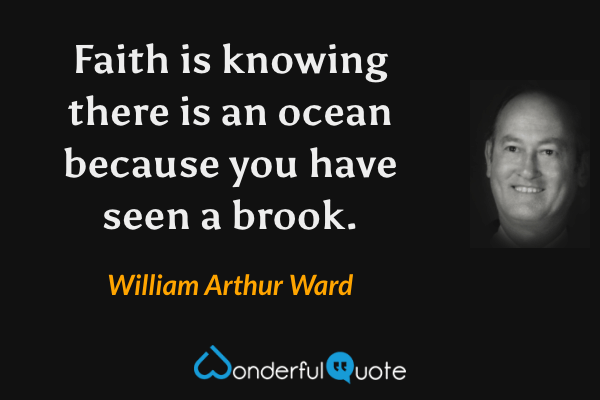 Faith is knowing there is an ocean because you have seen a brook.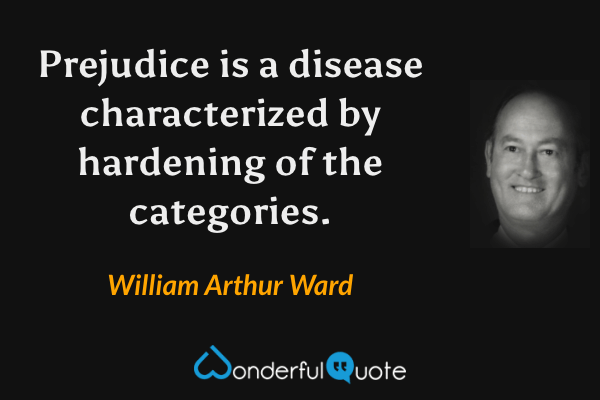 Prejudice is a disease characterized by hardening of the categories.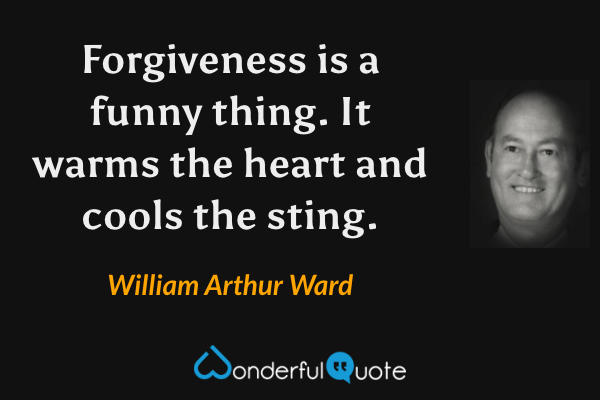 Forgiveness is a funny thing. It warms the heart and cools the sting.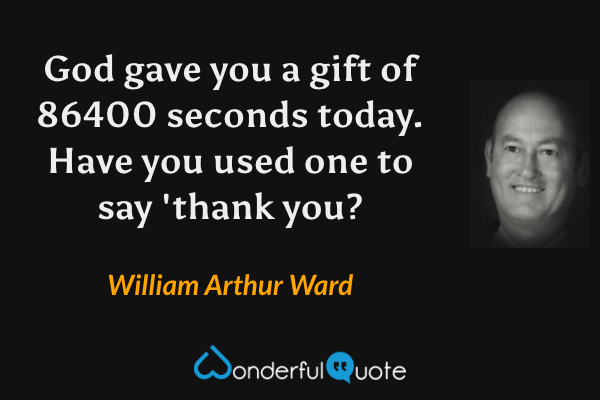 God gave you a gift of 86400 seconds today. Have you used one to say 'thank you?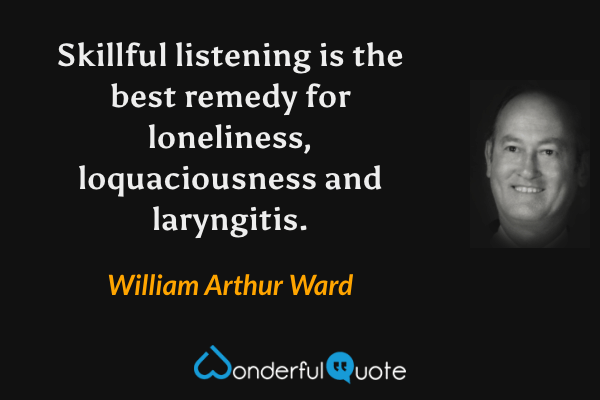 Skillful listening is the best remedy for loneliness, loquaciousness and laryngitis.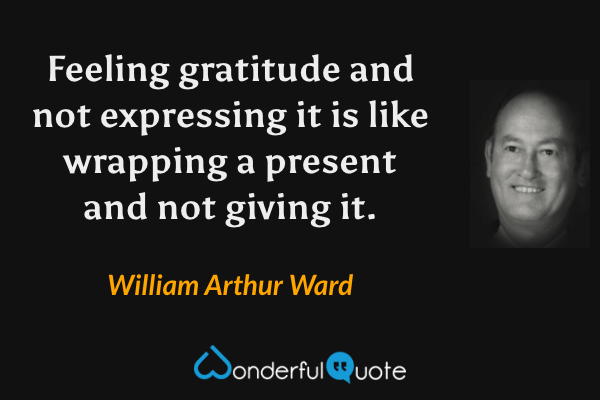 Feeling gratitude and not expressing it is like wrapping a present and not giving it.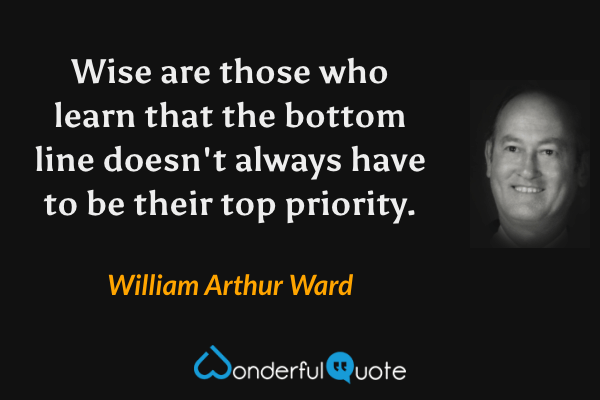 Wise are those who learn that the bottom line doesn't always have to be their top priority.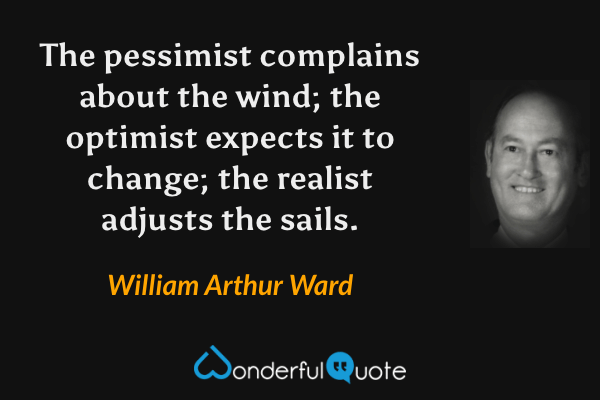 The pessimist complains about the wind; the optimist expects it to change; the realist adjusts the sails.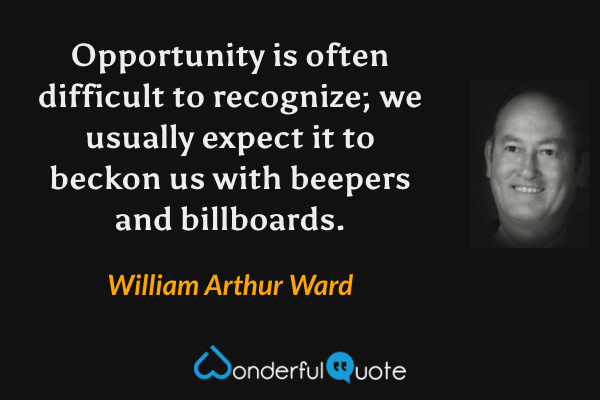 Opportunity is often difficult to recognize; we usually expect it to beckon us with beepers and billboards.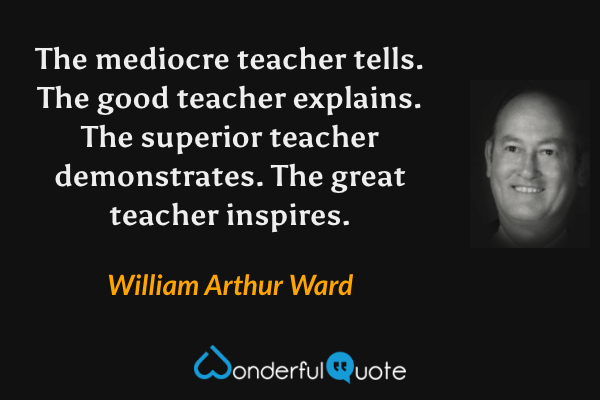 The mediocre teacher tells. The good teacher explains. The superior teacher demonstrates. The great teacher inspires.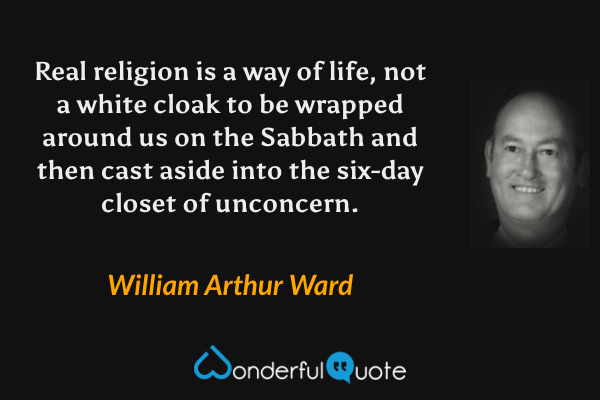 Real religion is a way of life, not a white cloak to be wrapped around us on the Sabbath and then cast aside into the six-day closet of unconcern.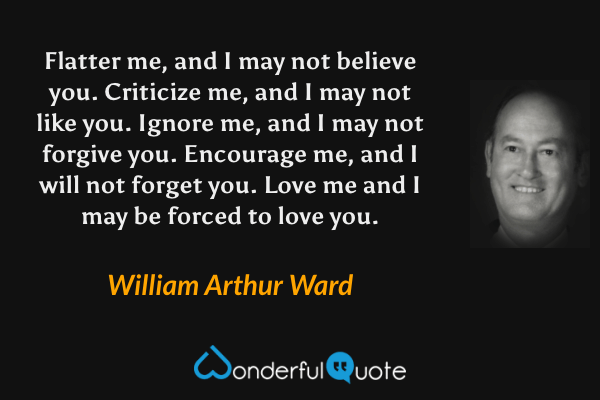 Flatter me, and I may not believe you. Criticize me, and I may not like you. Ignore me, and I may not forgive you. Encourage me, and I will not forget you. Love me and I may be forced to love you.