Sholem Asch Quotes
Most popular Sholem Asch Quotes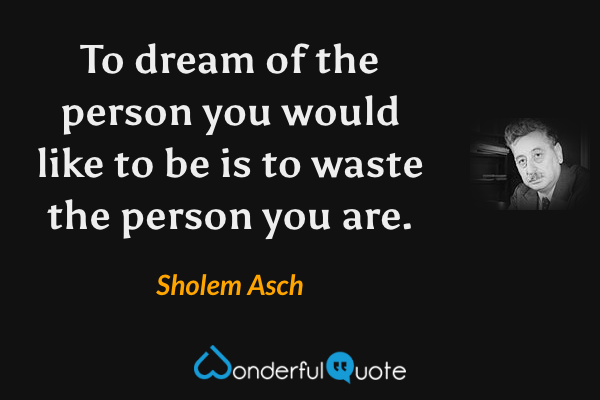 To dream of the person you would like to be is to waste the person you are.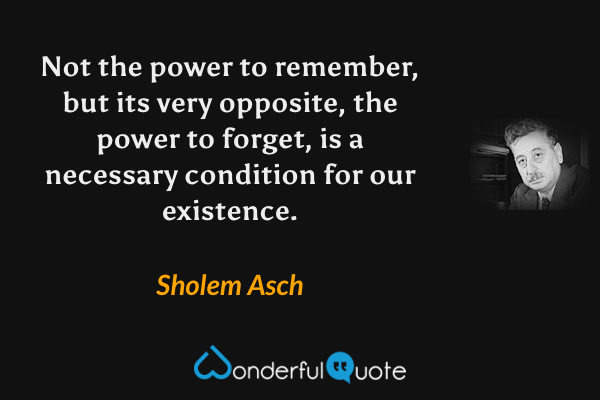 Not the power to remember, but its very opposite, the power to forget, is a necessary condition for our existence.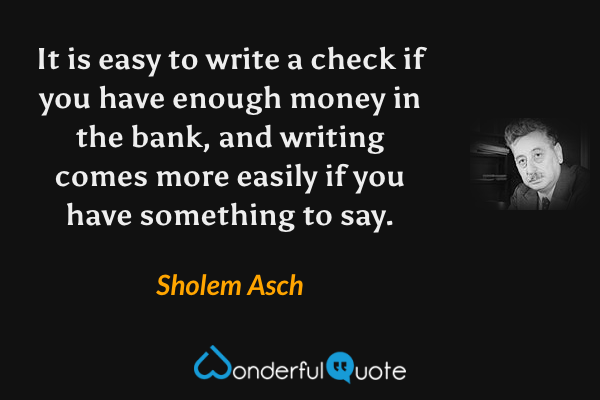 It is easy to write a check if you have enough money in the bank, and writing comes more easily if you have something to say.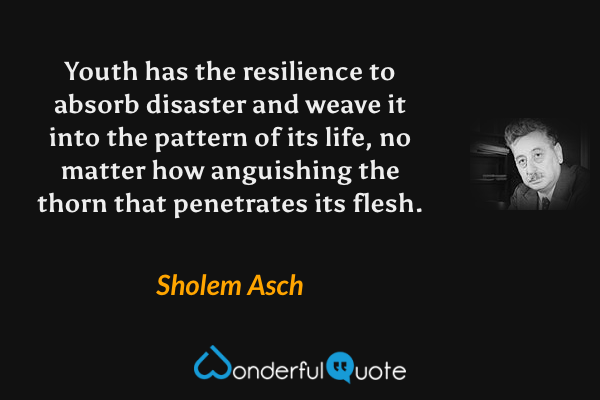 Youth has the resilience to absorb disaster and weave it into the pattern of its life, no matter how anguishing the thorn that penetrates its flesh.