Rosabeth Moss Kanter Quotes
Most popular Rosabeth Moss Kanter Quotes
To stay ahead, always have your next idea waiting in the wings.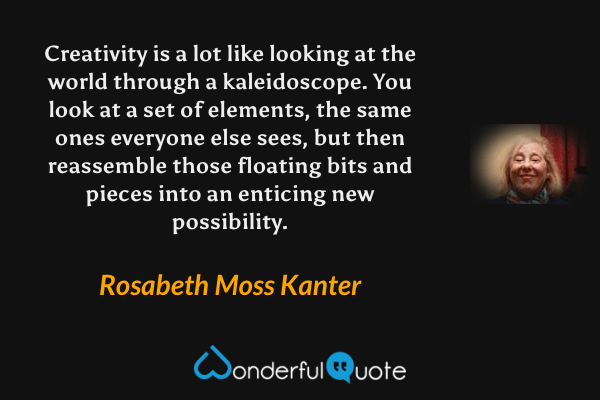 Creativity is a lot like looking at the world through a kaleidoscope.  You look at a set of elements, the same ones everyone else sees, but then reassemble those floating bits and pieces into an enticing new possibility.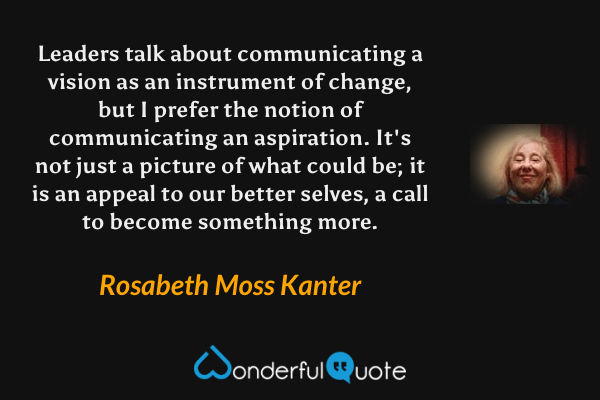 Leaders talk about communicating a vision as an instrument of change, but I prefer the notion of communicating an aspiration.  It's not just a picture of what could be; it is an appeal to our better selves, a call to become something more.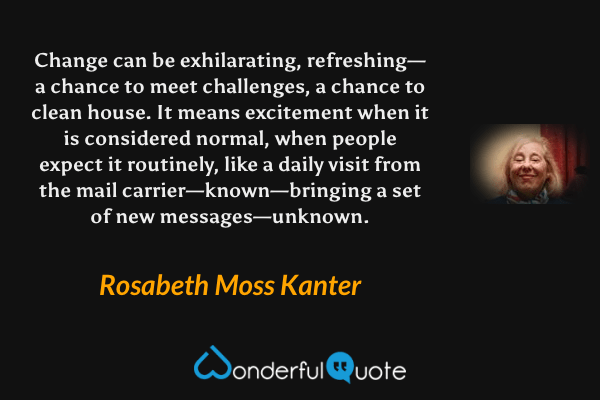 Change can be exhilarating, refreshing—a chance to meet challenges, a chance to clean house. It means excitement when it is considered normal, when people expect it routinely, like a daily visit from the mail carrier—known—bringing a set of new messages—unknown.