Nadine Gordimer Quotes
Most popular Nadine Gordimer Quotes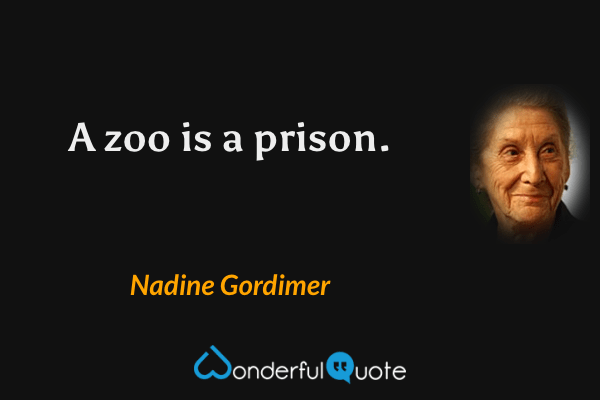 A zoo is a prison.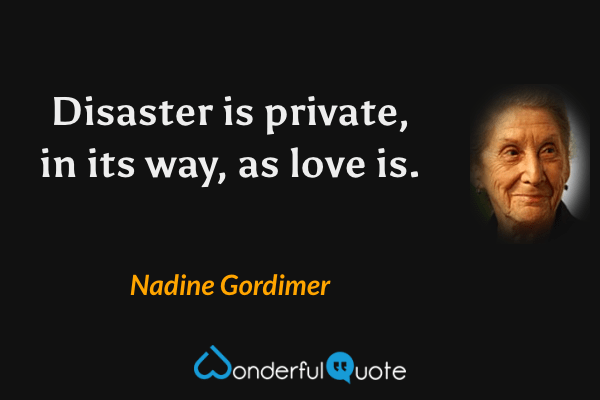 Disaster is private, in its way, as love is.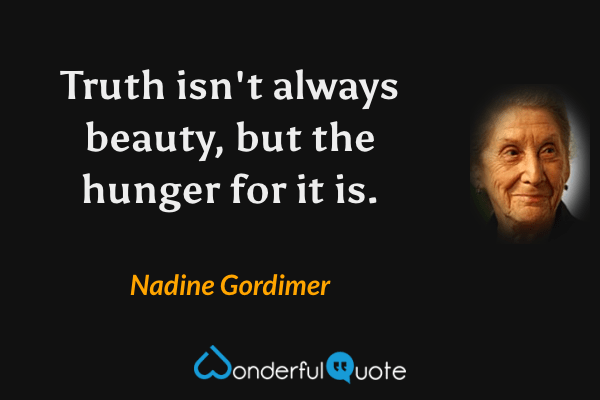 Truth isn't always beauty, but the hunger for it is.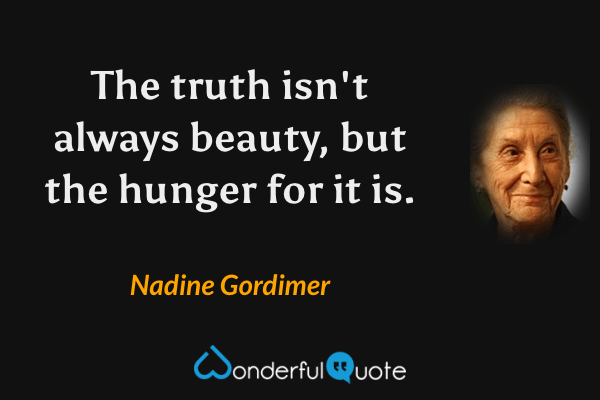 The truth isn't always beauty, but the hunger for it is.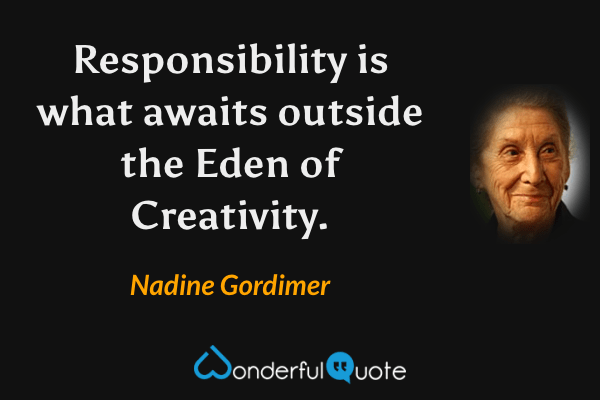 Responsibility is what awaits outside the Eden of Creativity.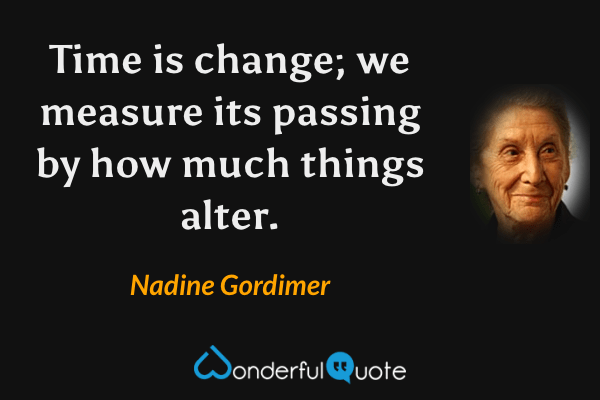 Time is change; we measure its passing by how much things alter.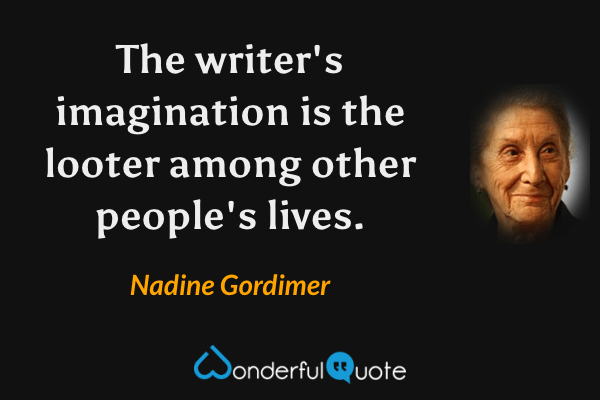 The writer's imagination is the looter among other people's lives.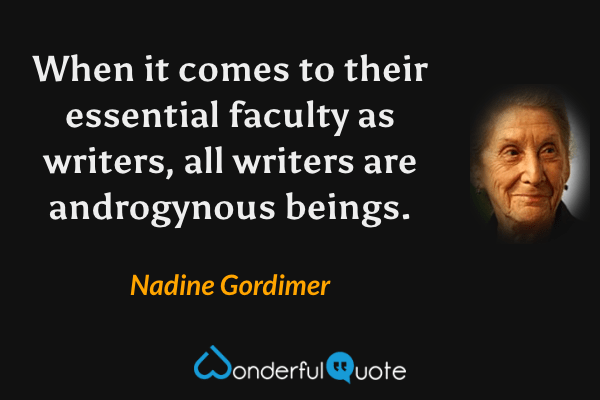 When it comes to their essential faculty as writers, all writers are androgynous beings.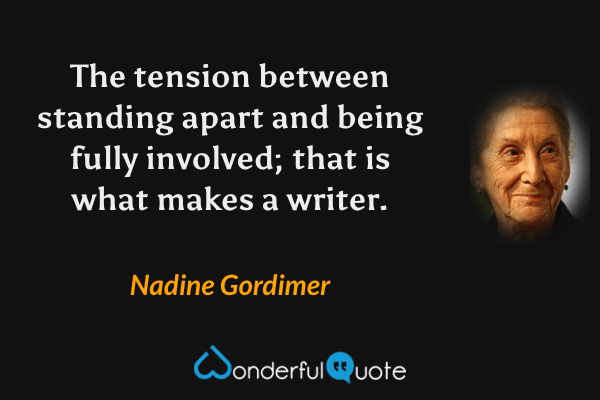 The tension between standing apart and being fully involved; that is what makes a writer.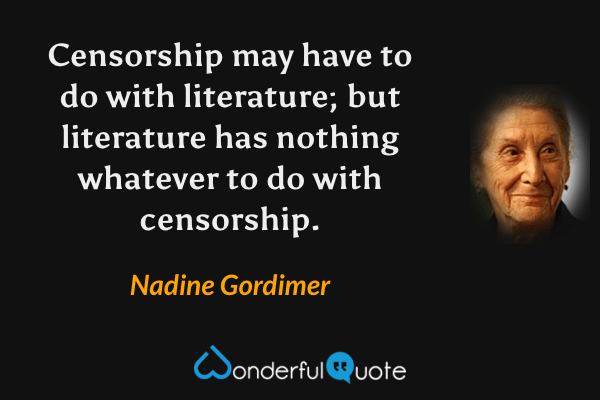 Censorship may have to do with literature; but literature has nothing whatever to do with censorship.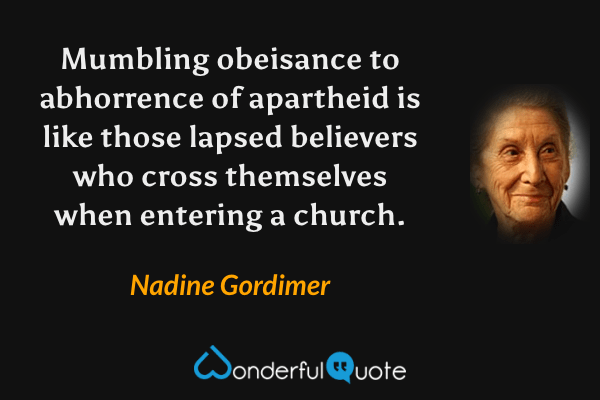 Mumbling obeisance to abhorrence of apartheid is like those lapsed believers who cross themselves when entering a church.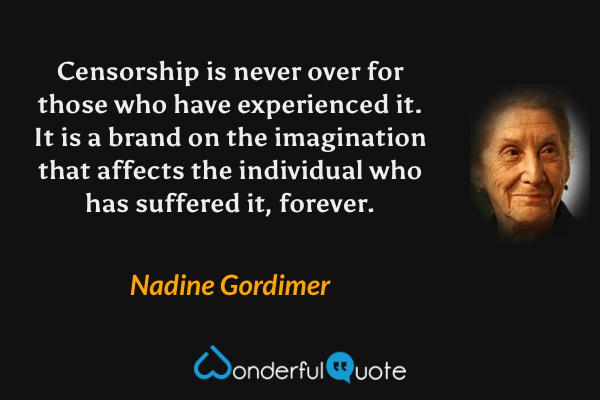 Censorship is never over for those who have experienced it.  It is a brand on the imagination that affects the individual who has suffered it, forever.