Luigi Pirandello Quotes
Most popular Luigi Pirandello Quotes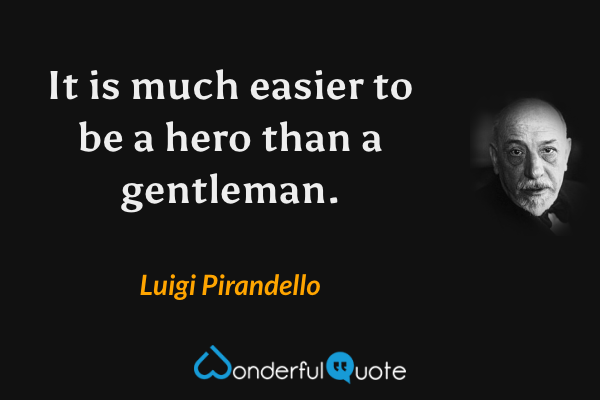 It is much easier to be a hero than a gentleman.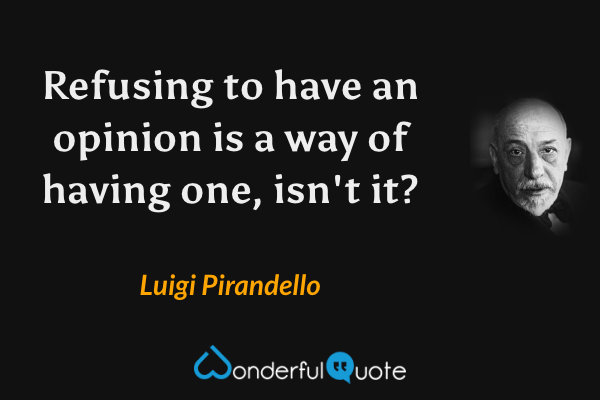 Refusing to have an opinion is a way of having one, isn't it?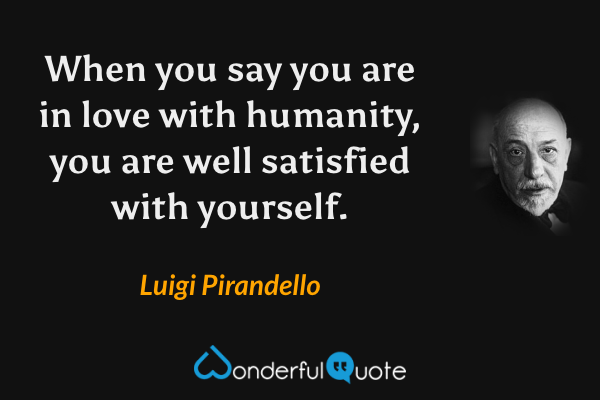 When you say you are in love with humanity, you are well satisfied with yourself.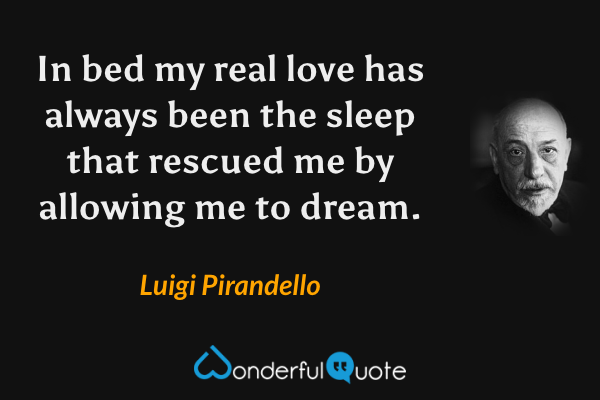 In bed my real love has always been the sleep that rescued me by allowing me to dream.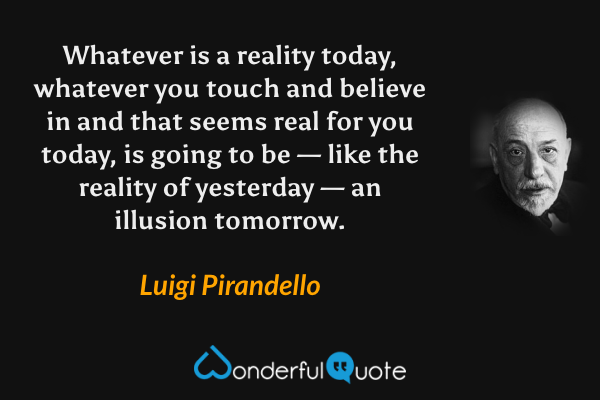 Whatever is a reality today, whatever you touch and believe in and that seems real for you today, is going to be — like the reality of yesterday — an illusion tomorrow.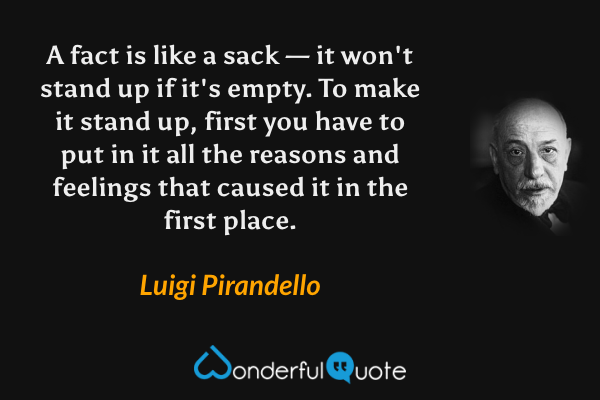 A fact is like a sack — it won't stand up if it's empty. To make it stand up, first you have to put in it all the reasons and feelings that caused it in the first place.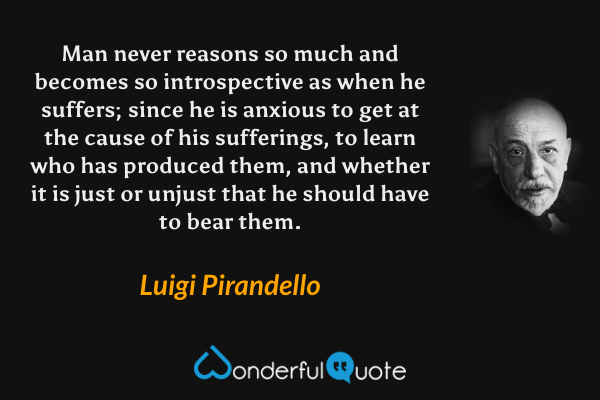 Man never reasons so much and becomes so introspective as when he suffers; since he is anxious to get at the cause of his sufferings, to learn who has produced them, and whether it is just or unjust that he should have to bear them.