James Thomson Quotes
Most popular James Thomson Quotes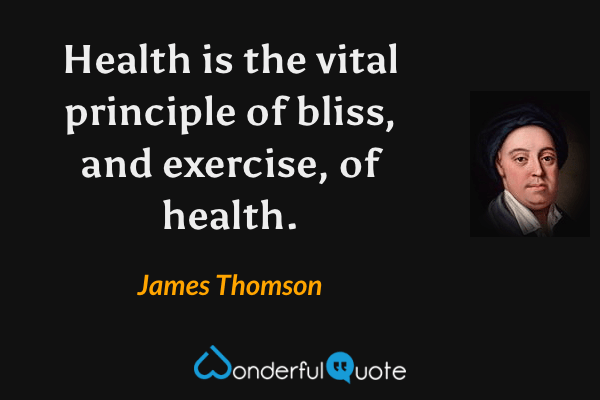 Health is the vital principle of bliss, and exercise, of health.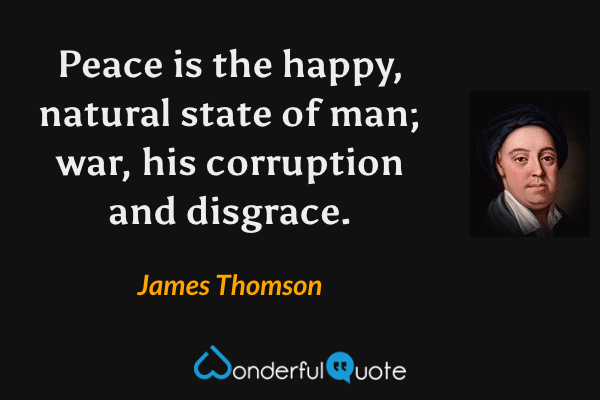 Peace is the happy, natural state of man; war, his corruption and disgrace.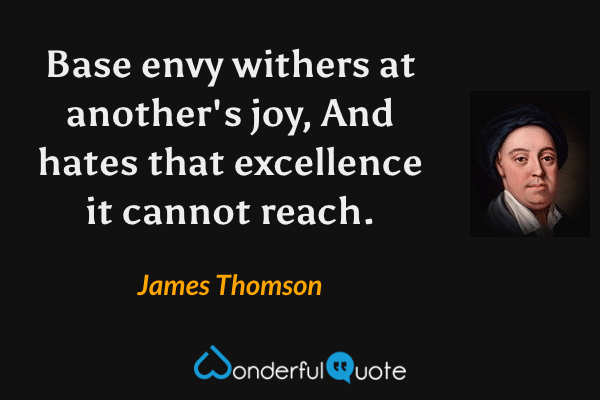 Base envy withers at another's joy,
And hates that excellence it cannot reach.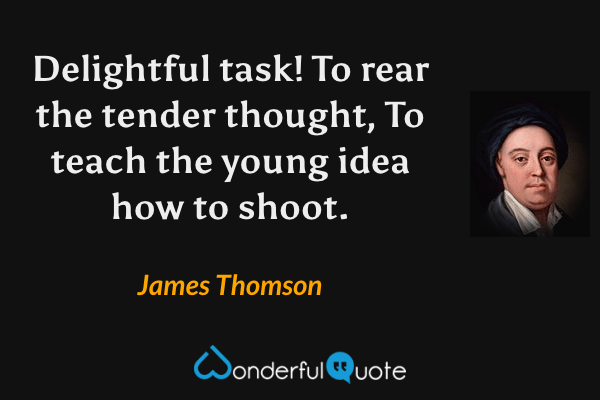 Delightful task! To rear the tender thought,
To teach the young idea how to shoot.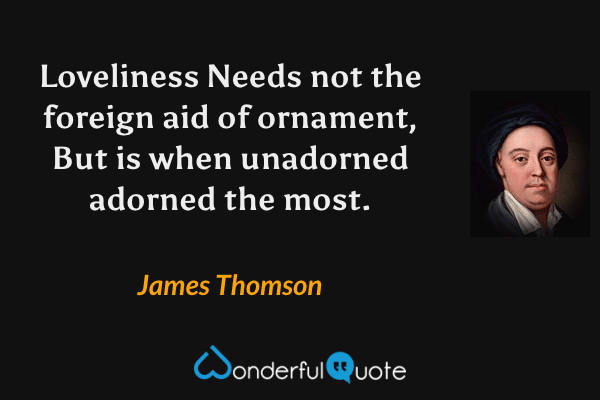 Loveliness
Needs not the foreign aid of ornament,
But is when unadorned adorned the most.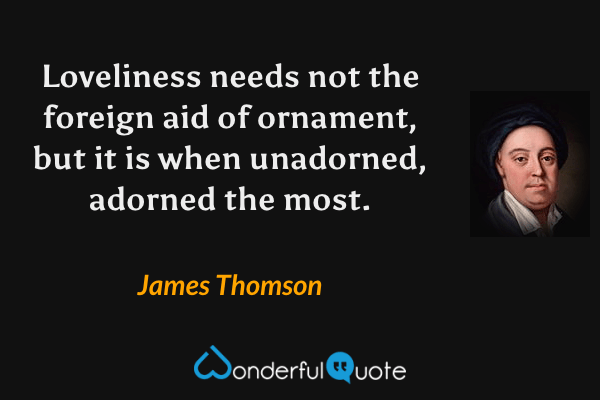 Loveliness needs not the foreign aid of ornament, but it is when unadorned, adorned the most.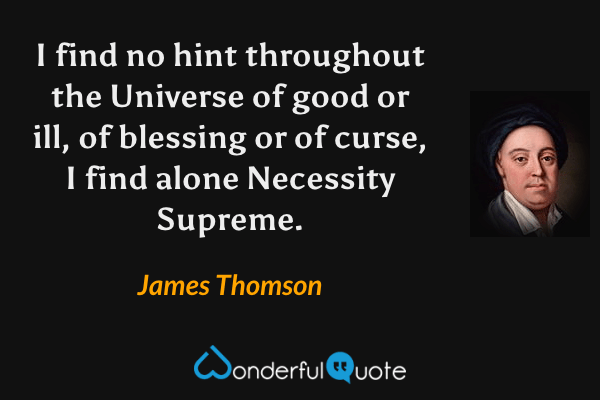 I find no hint throughout the Universe of good or ill, of blessing or of curse, I find alone Necessity Supreme.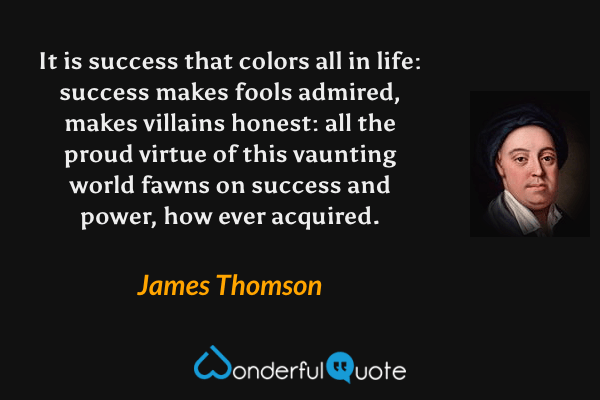 It is success that colors all in life: success makes fools admired, makes villains honest: all the proud virtue of this vaunting world fawns on success and power, how ever acquired.