Herman Melville Quotes
Most popular Herman Melville Quotes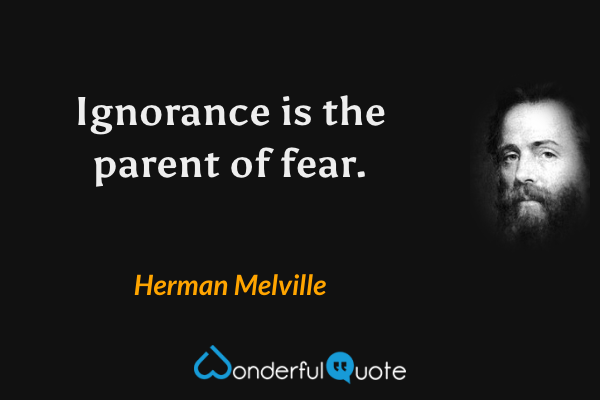 Ignorance is the parent of fear.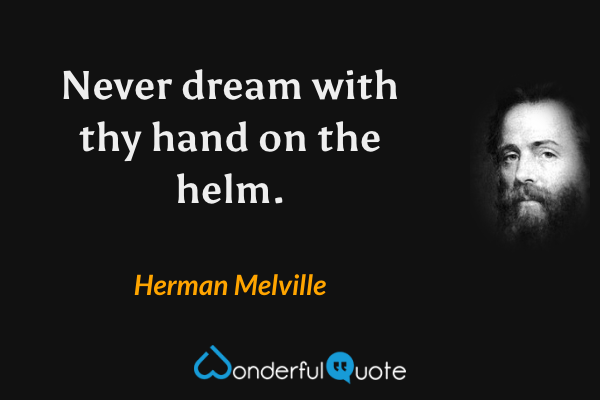 Never dream with thy hand on the helm.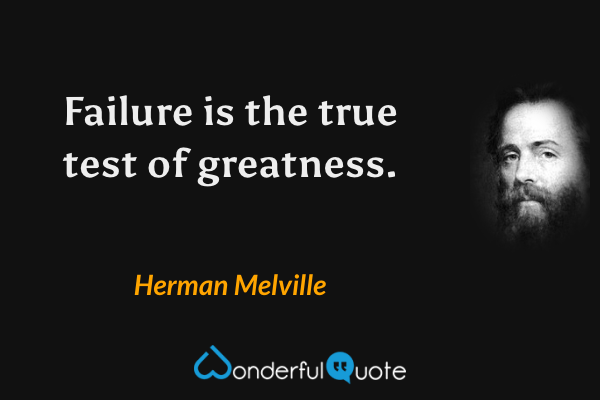 Failure is the true test of greatness.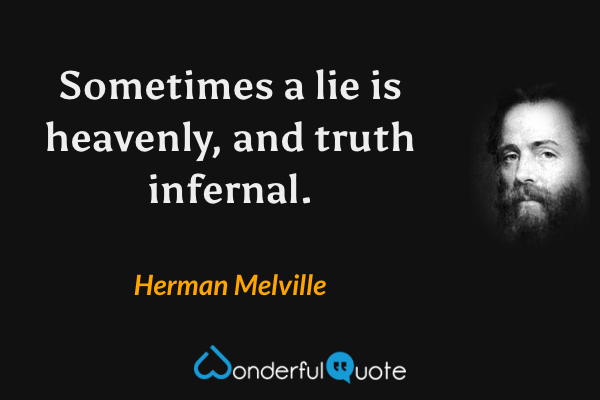 Sometimes a lie is heavenly, and truth infernal.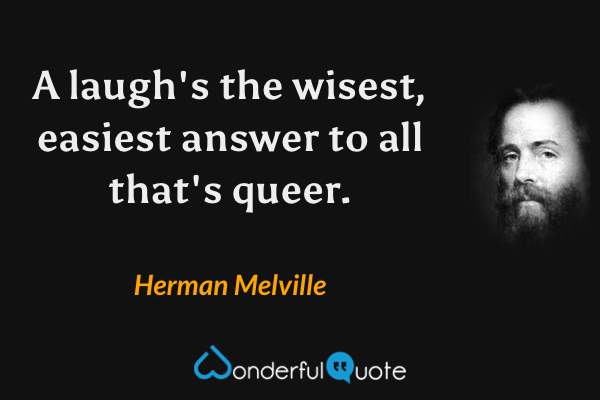 A laugh's the wisest, easiest answer to all that's queer.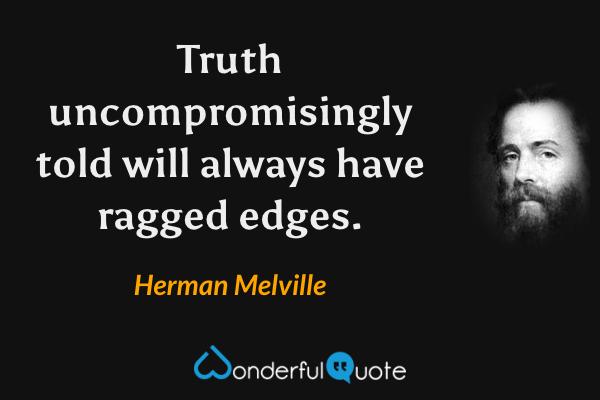 Truth uncompromisingly told will always have ragged edges.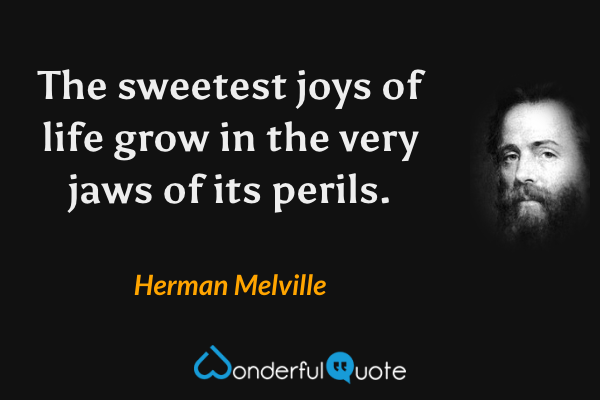 The sweetest joys of life grow in the very jaws of its perils.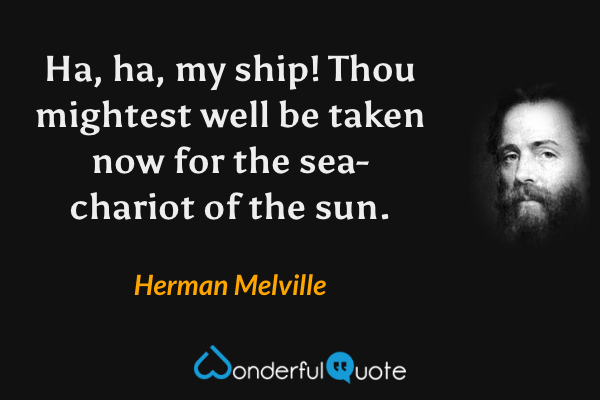 Ha, ha, my ship!  Thou mightest well be taken now for the sea-chariot of the sun.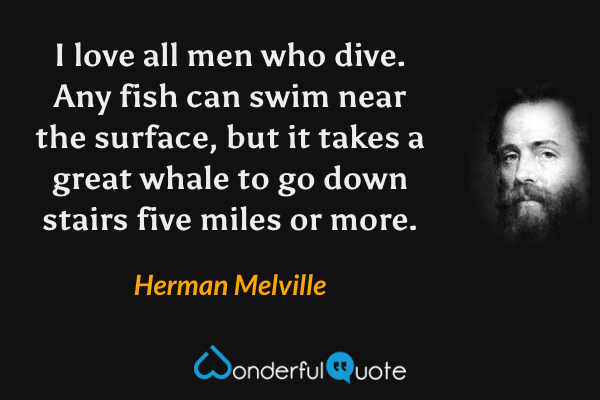 I love all men who dive.  Any fish can swim near the surface, but it takes a great whale to go down stairs five miles or more.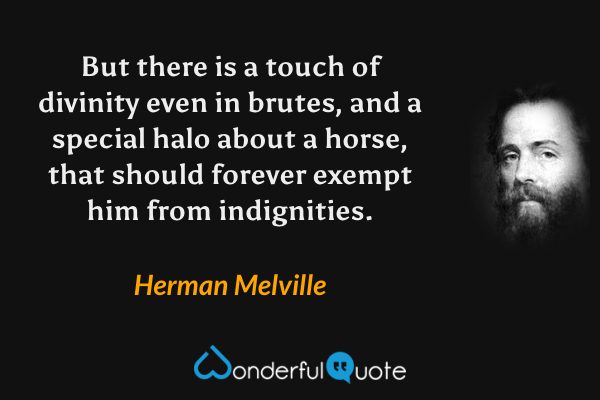 But there is a touch of divinity even in brutes, and a special halo about a horse, that should forever exempt him from indignities.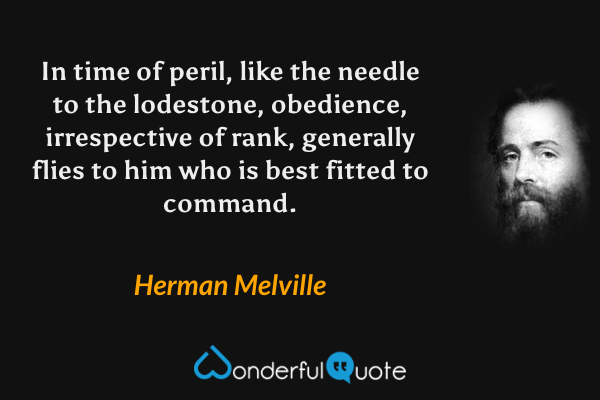 In time of peril, like the needle to the lodestone, obedience, irrespective of rank, generally flies to him who is best fitted to command.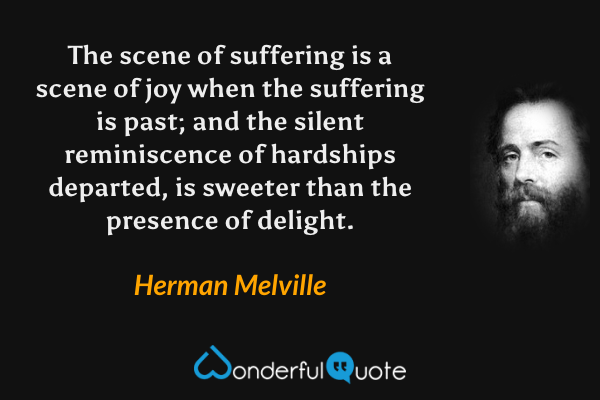 The scene of suffering is a scene of joy when the suffering is past; and the silent reminiscence of hardships departed, is sweeter than the presence of delight.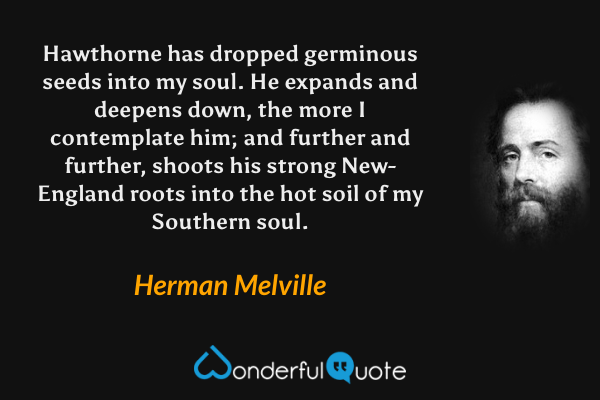 Hawthorne has dropped germinous seeds into my soul. He expands and deepens down, the more I contemplate him; and further and further, shoots his strong New-England roots into the hot soil of my Southern soul.