Germaine Greer Quotes
Most popular Germaine Greer Quotes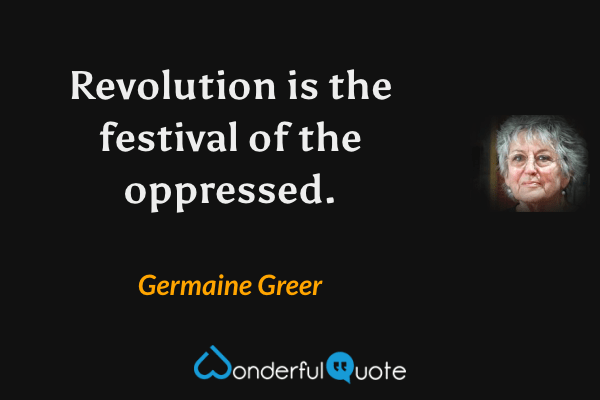 Revolution is the festival of the oppressed.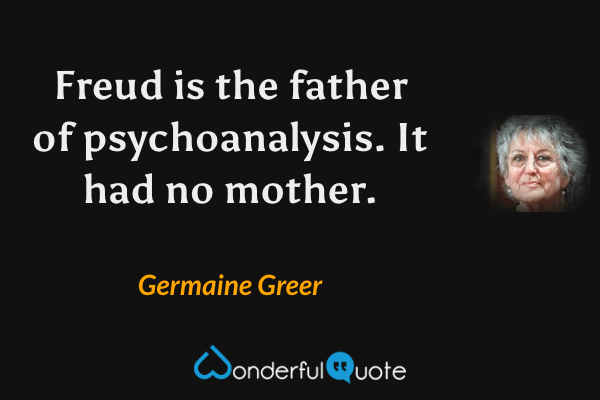 Freud is the father of psychoanalysis. It had no mother.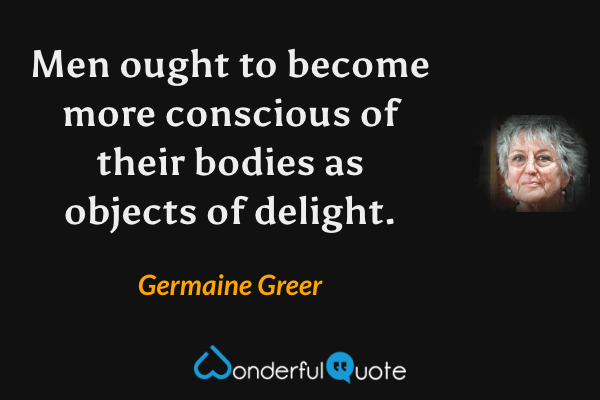 Men ought to become more conscious of their bodies as objects of delight.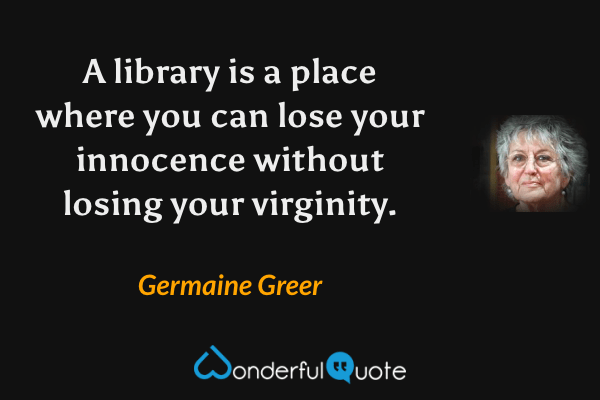 A library is a place where you can lose your innocence without losing your virginity.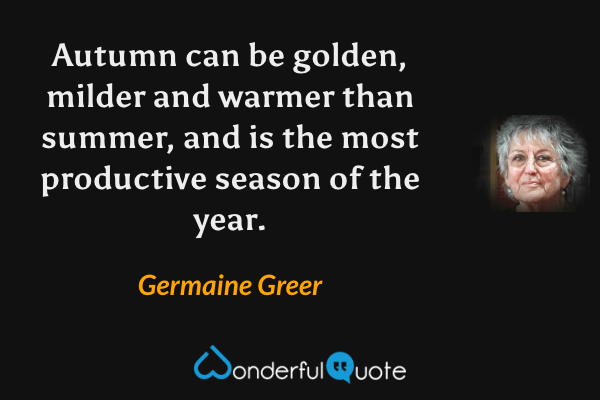 Autumn can be golden, milder and warmer than summer, and is the most productive season of the year.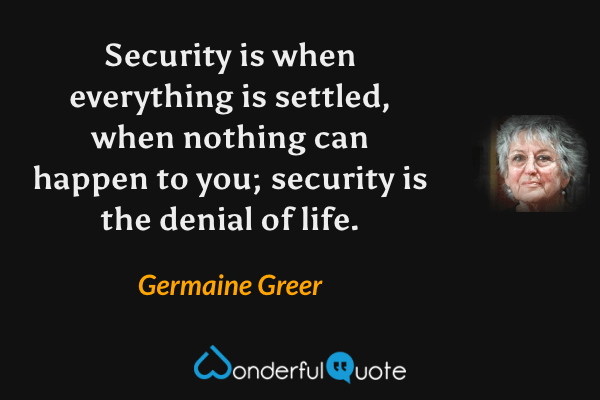 Security is when everything is settled, when nothing can happen to you; security is the denial of life.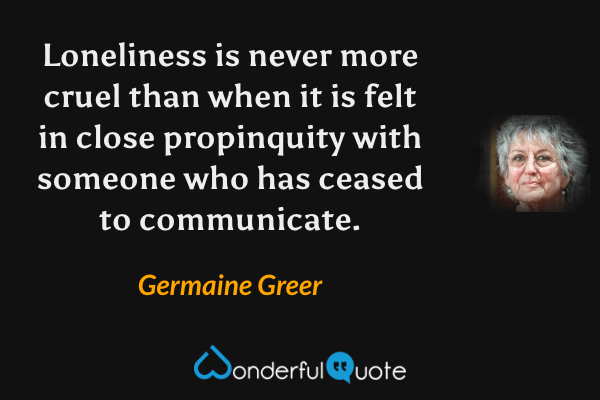 Loneliness is never more cruel than when it is felt in close propinquity with someone who has ceased to communicate.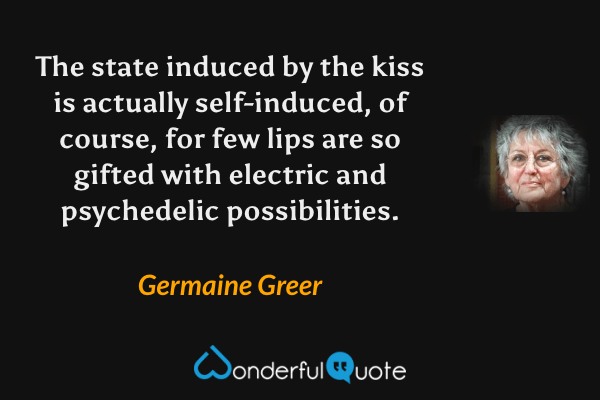 The state induced by the kiss is actually self-induced, of course, for few lips are so gifted with electric and psychedelic possibilities.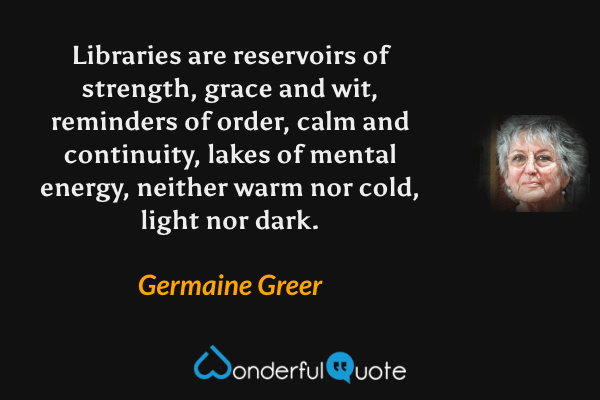 Libraries are reservoirs of strength, grace and wit, reminders of order, calm and continuity, lakes of mental energy, neither warm nor cold, light nor dark.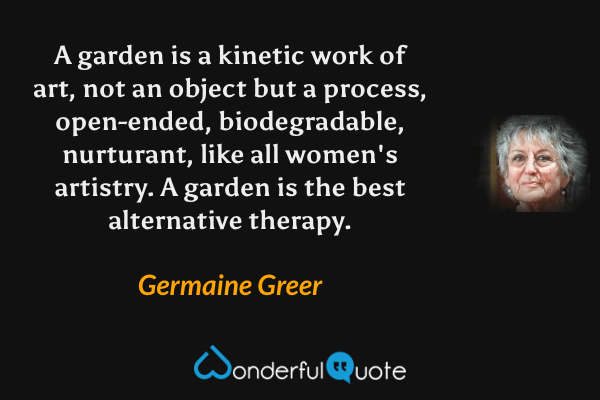 A garden is a kinetic work of art, not an object but a process, open-ended, biodegradable, nurturant, like all women's artistry.  A garden is the best alternative therapy.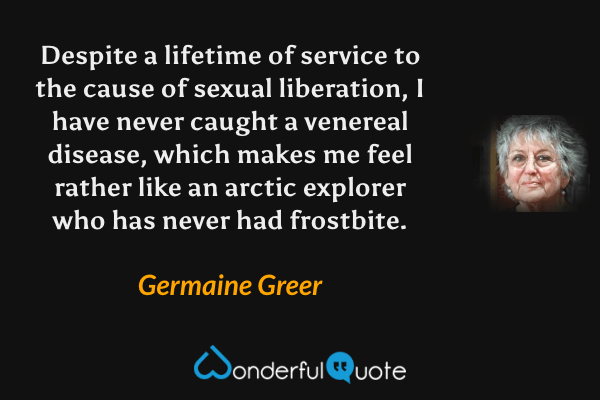 Despite a lifetime of service to the cause of sexual liberation, I have never caught a venereal disease, which makes me feel rather like an arctic explorer who has never had frostbite.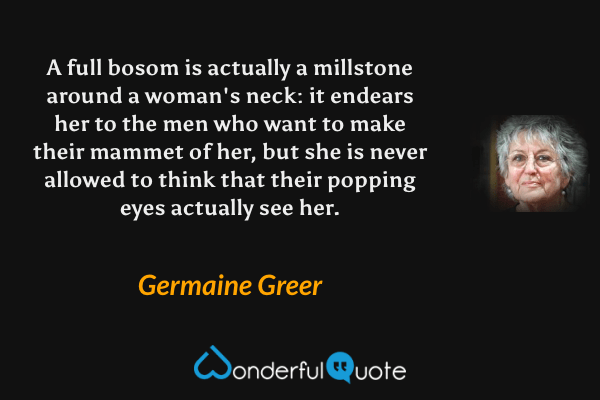 A full bosom is actually a millstone around a woman's neck: it endears her to the men who want to make their mammet of her, but she is never allowed to think that their popping eyes actually see her.