George Meredith Quotes
Most popular George Meredith Quotes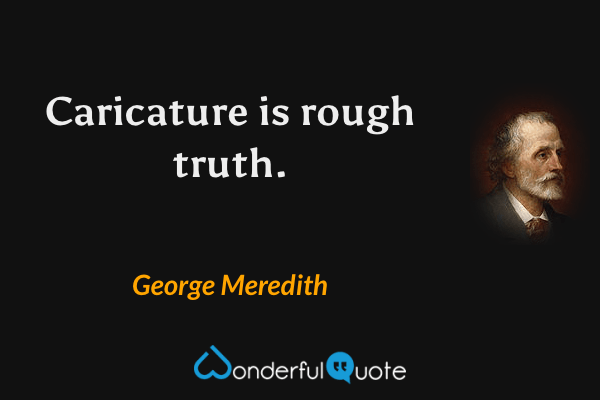 Caricature is rough truth.
Kissing don't last: cookery do!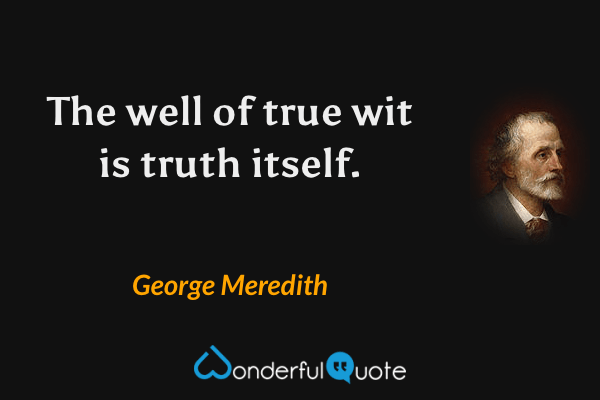 The well of true wit is truth itself.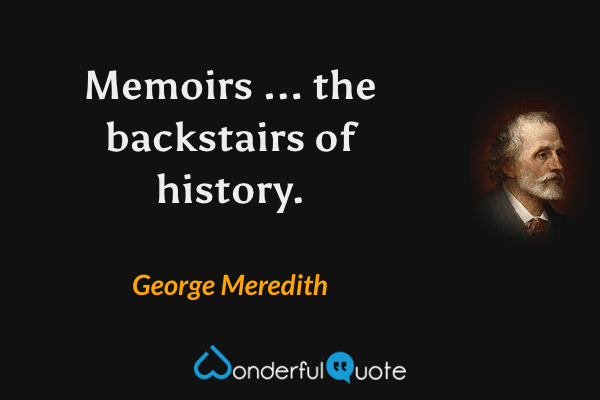 Memoirs ... the backstairs of history.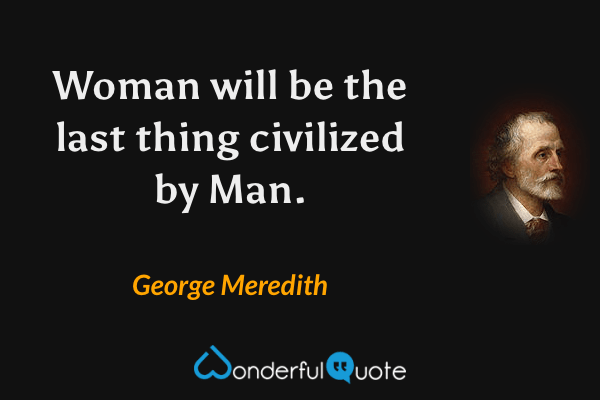 Woman will be the last thing civilized by Man.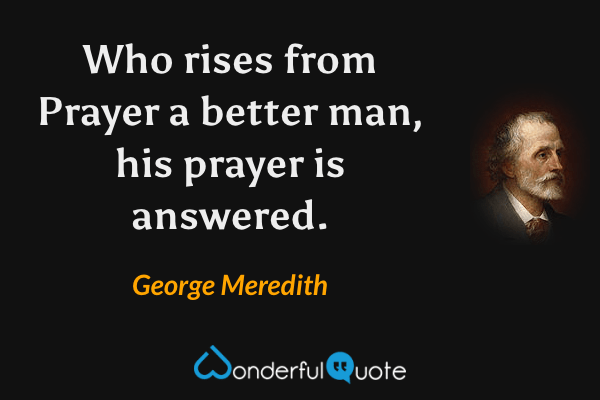 Who rises from Prayer a better man, his prayer is answered.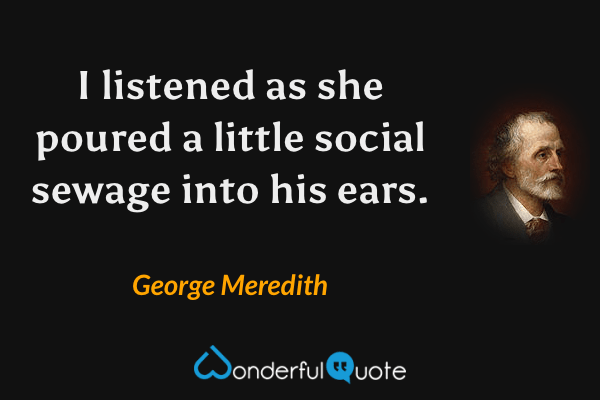 I listened as she poured a little social sewage into his ears.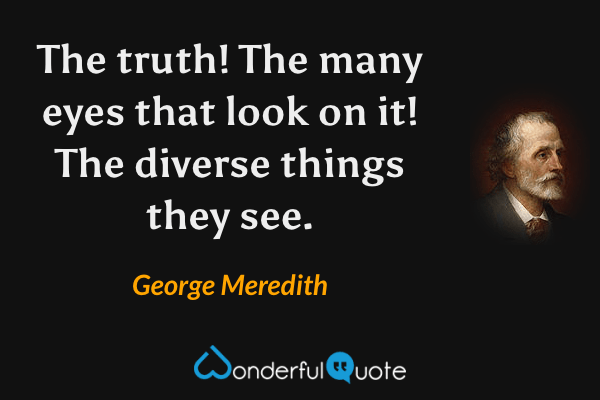 The truth! The many eyes that look on it! The diverse things they see.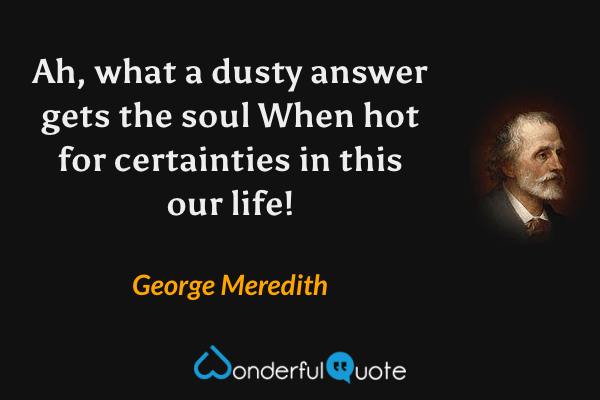 Ah, what a dusty answer gets the soul
When hot for certainties in this our life!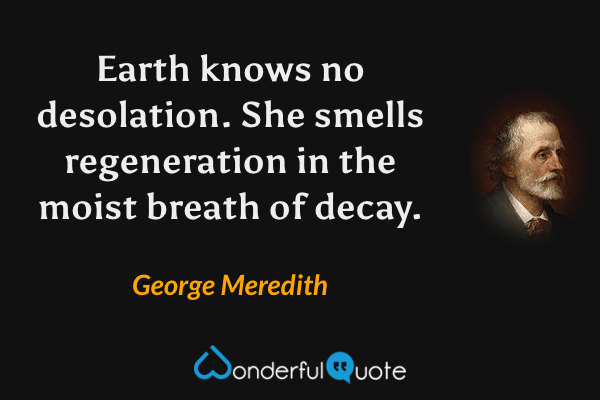 Earth knows no desolation. She smells regeneration in the moist breath of decay.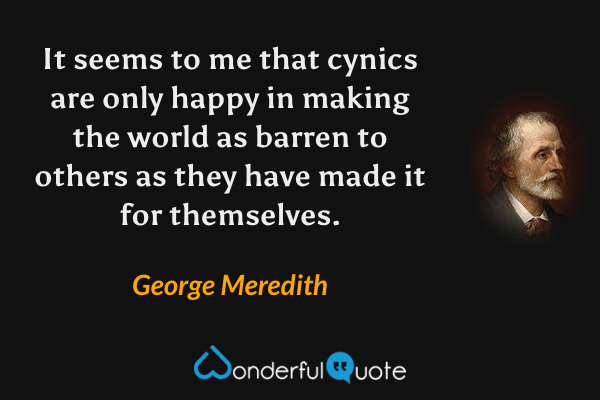 It seems to me that cynics are only happy in making the world as barren to others as they have made it for themselves.