Dante Alighieri Quotes
Most popular Dante Alighieri Quotes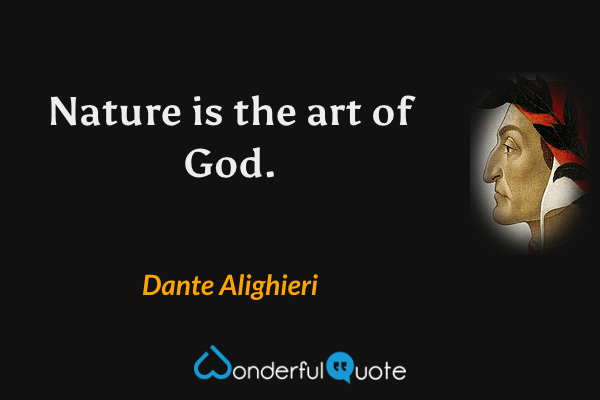 Nature is the art of God.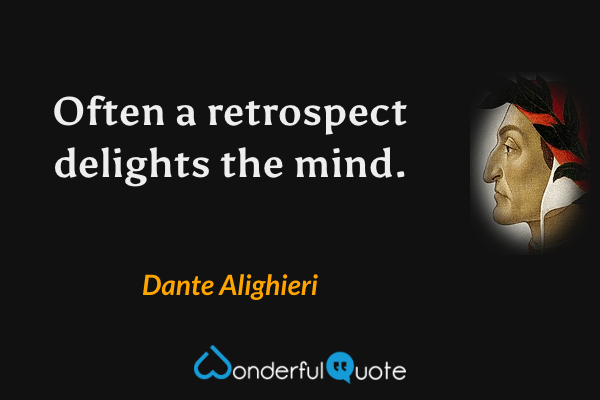 Often a retrospect delights the mind.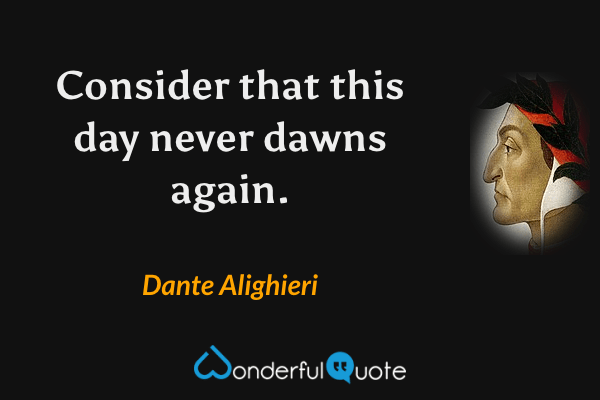 Consider that this day never dawns again.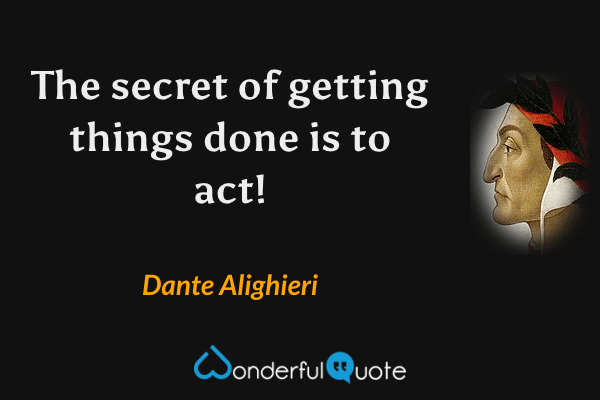 The secret of getting things done is to act!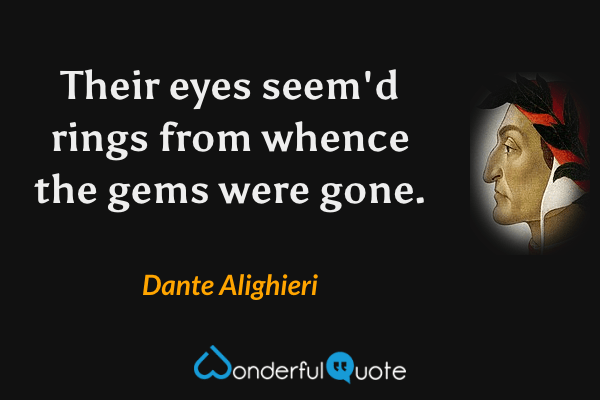 Their eyes seem'd rings from whence the gems were gone.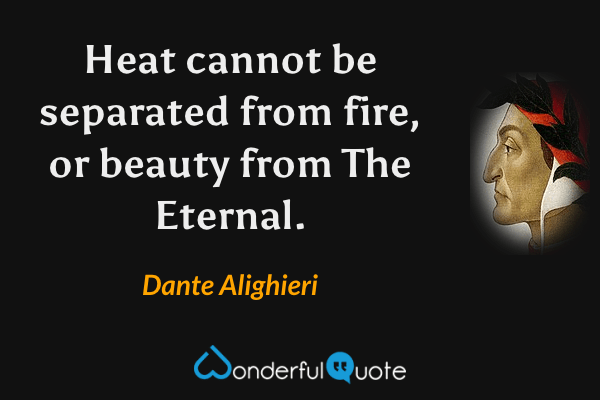 Heat cannot be separated from fire, or beauty from The Eternal.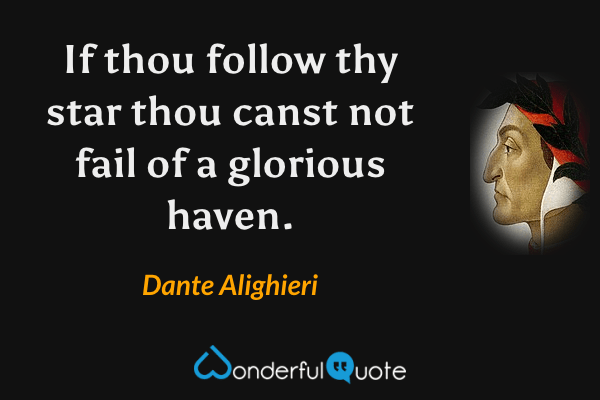 If thou follow thy star thou canst not fail of a glorious haven.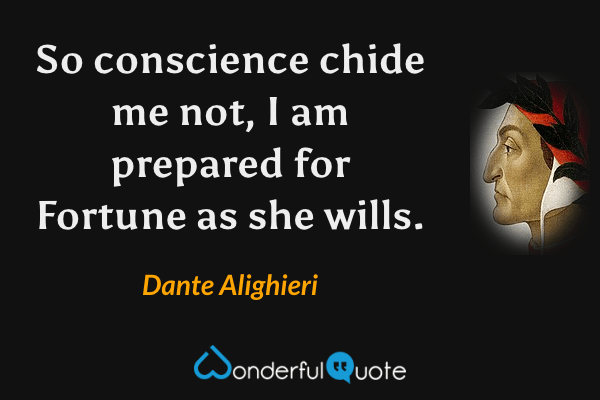 So conscience chide me not, I am prepared for Fortune as she wills.
O conscience, upright and stainless, how bitter a sting to thee is a little fault!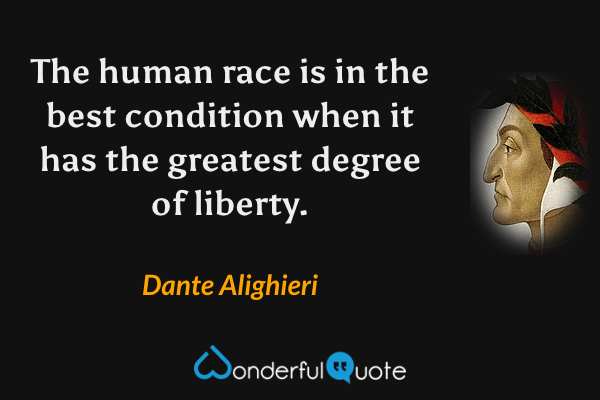 The human race is in the best condition when it has the greatest degree of liberty.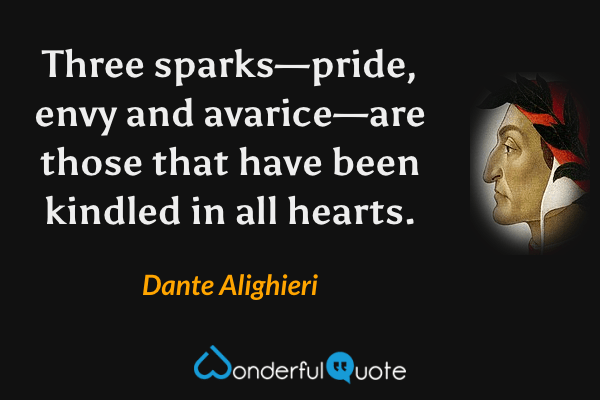 Three sparks—pride, envy and avarice—are those that have been kindled in all hearts.
Worldly fame is but a breath of wind that blows now this way, and now that, and changes name as it changes direction.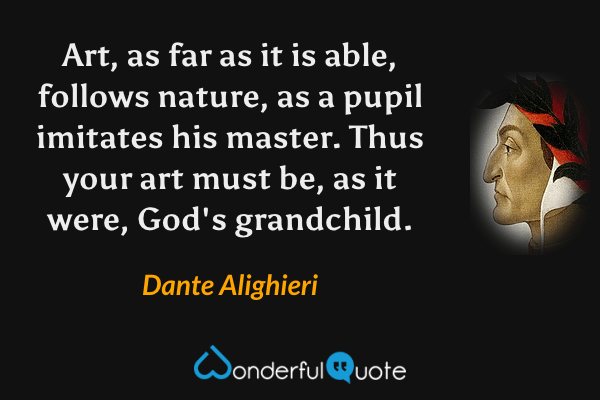 Art, as far as it is able, follows nature, as a pupil imitates his master. Thus your art must be, as it were, God's grandchild.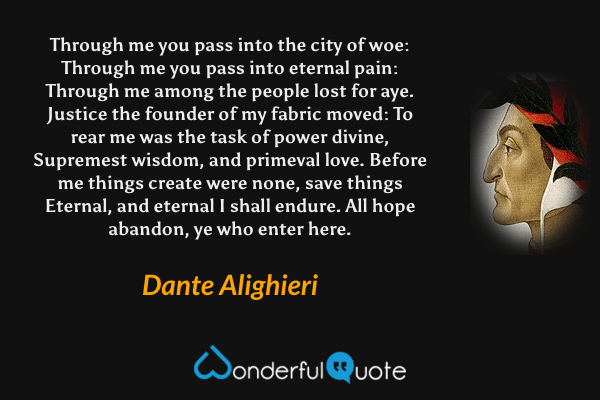 Through me you pass into the city of woe:
Through me you pass into eternal pain:
Through me among the people lost for aye.
Justice the founder of my fabric moved:
To rear me was the task of power divine,
Supremest wisdom, and primeval love.
Before me things create were none, save things
Eternal, and eternal I shall endure.
All hope abandon, ye who enter here.