Count Maurice Maeterlinck Quotes
Most popular Count Maurice Maeterlinck Quotes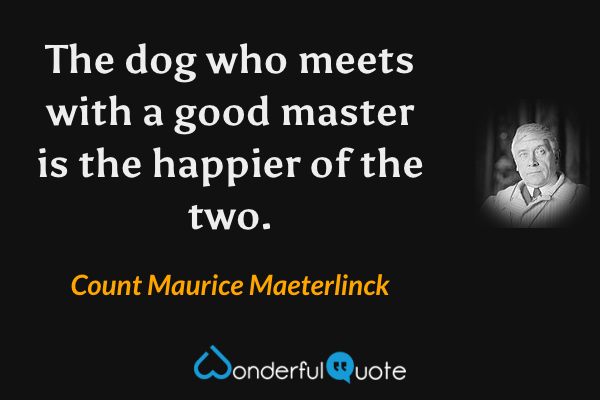 The dog who meets with a good master is the happier of the two.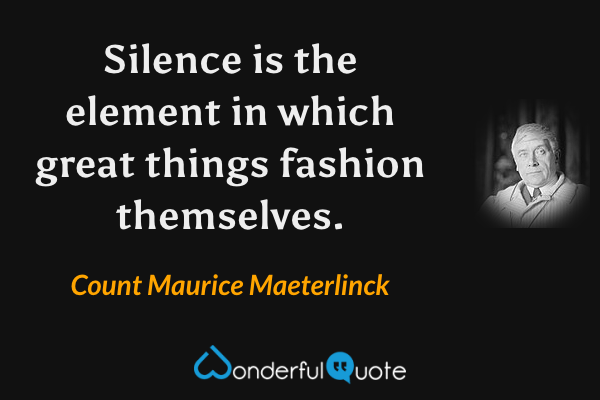 Silence is the element in which great things fashion themselves.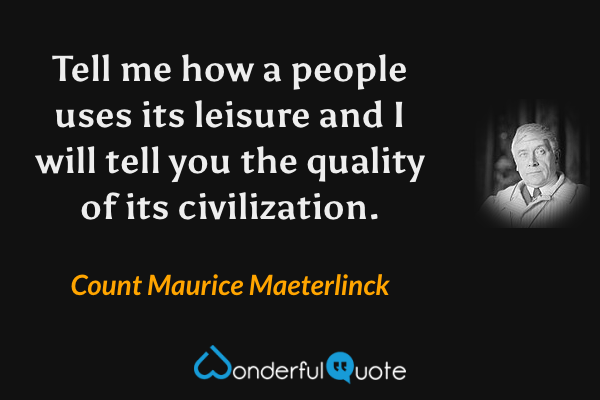 Tell me how a people uses its leisure and I will tell you the quality of its civilization.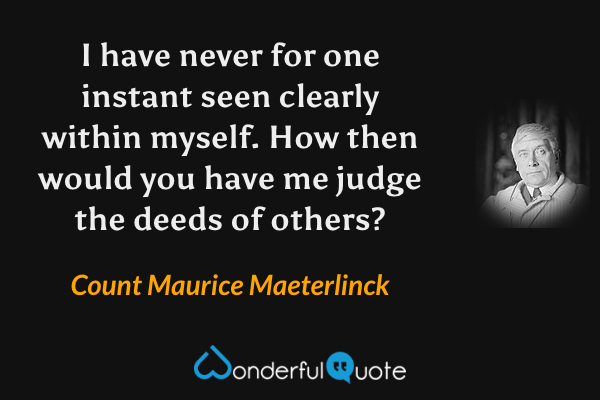 I have never for one instant seen clearly within myself. How then would you have me judge the deeds of others?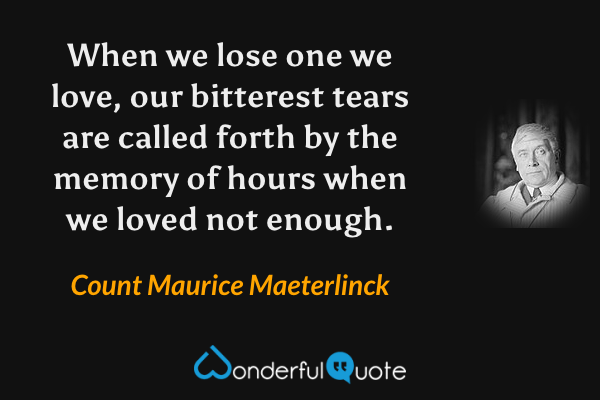 When we lose one we love, our bitterest tears are called forth by the memory of hours when we loved not enough.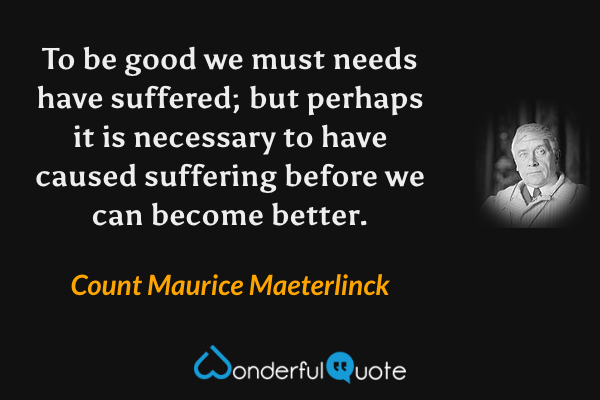 To be good we must needs have suffered; but perhaps it is necessary to have caused suffering before we can become better.