Charles Kuralt Quotes
Most popular Charles Kuralt Quotes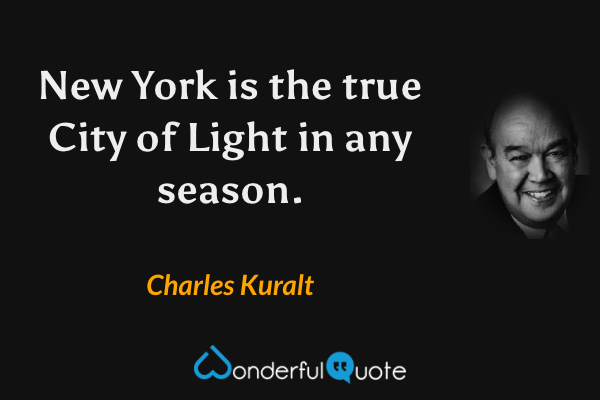 New York is the true City of Light in any season.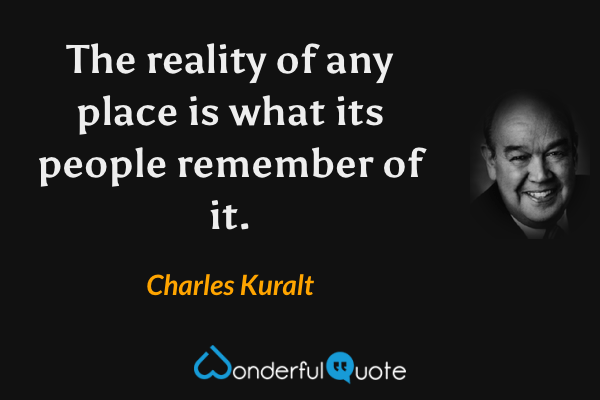 The reality of any place is what its people remember of it.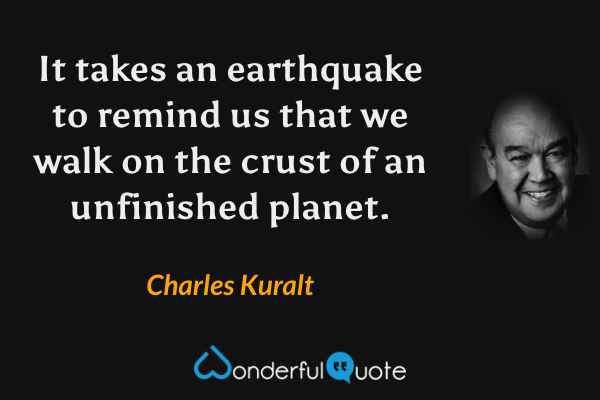 It takes an earthquake to remind us that we walk on the crust of an unfinished planet.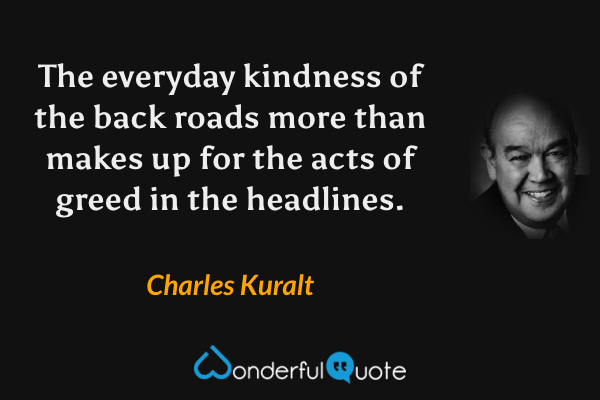 The everyday kindness of the back roads more than makes up for the acts of greed in the headlines.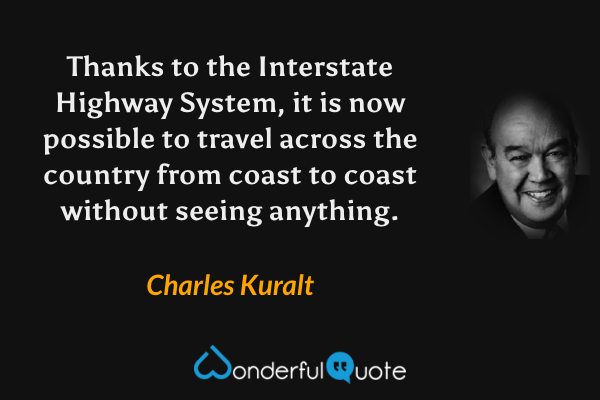 Thanks to the Interstate Highway System, it is now possible to travel across the country from coast to coast without seeing anything.