Antoine de Rivarol Quotes
Most popular Antoine de Rivarol Quotes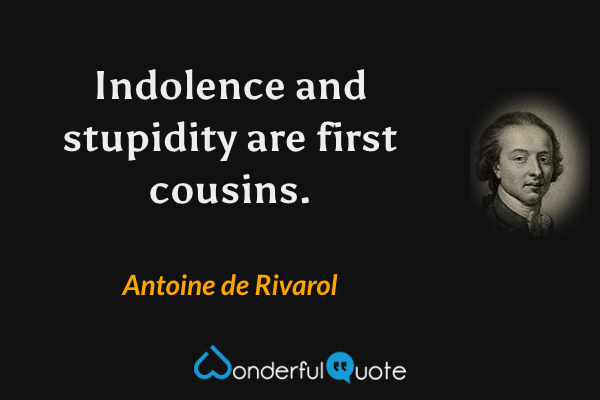 Indolence and stupidity are first cousins.
Cats don't caress us—they caress themselves on us.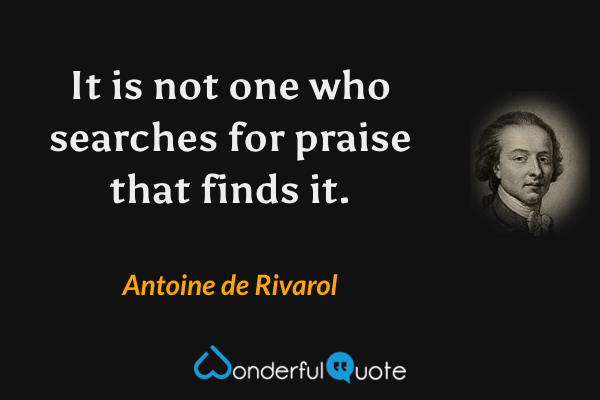 It is not one who searches for praise that finds it.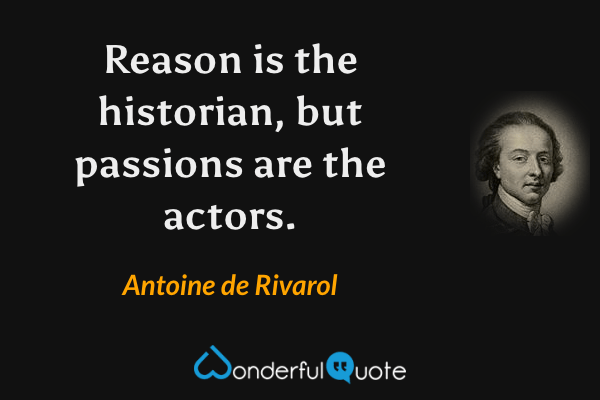 Reason is the historian, but passions are the actors.
It is the dim haze of mystery that adds enchantment to pursuit.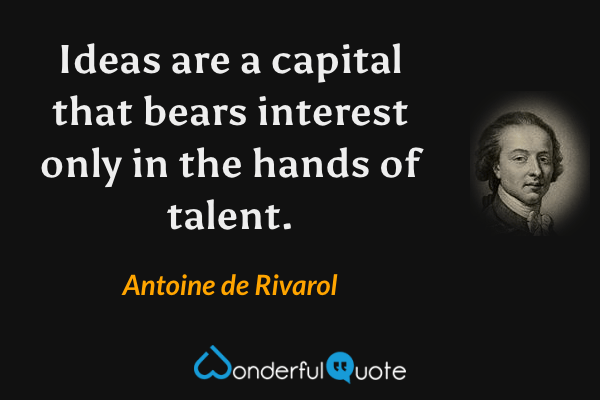 Ideas are a capital that bears interest only in the hands of talent.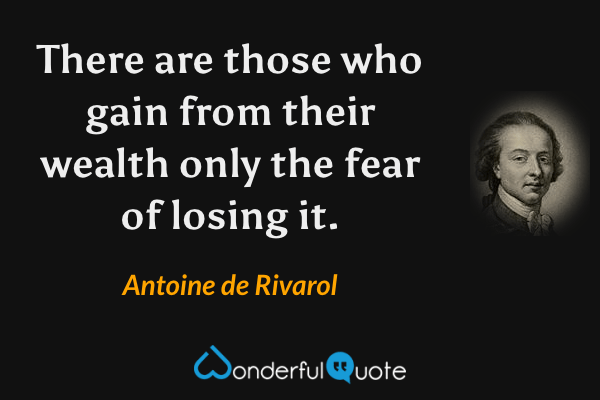 There are those who gain from their wealth only the fear of losing it.
When everything is astonishing, nothing is astonishing; this is how the world is to children.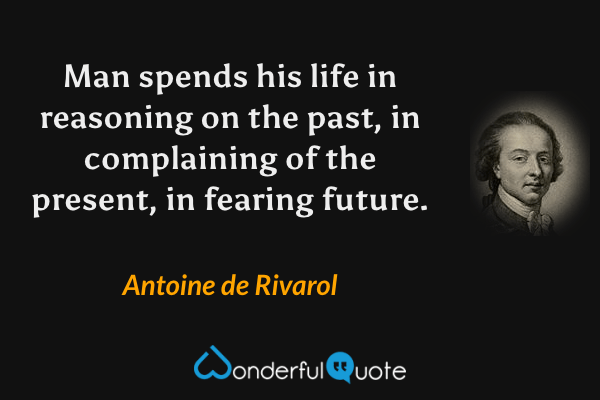 Man spends his life in reasoning on the past, in complaining of the present, in fearing future.