Anatole Broyard Quotes
Most popular Anatole Broyard Quotes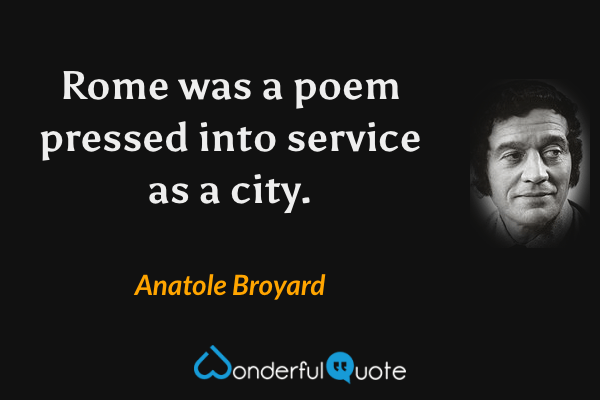 Rome was a poem pressed into service as a city.
Travel is like adultery: one is always tempted to be unfaithful to one's own country.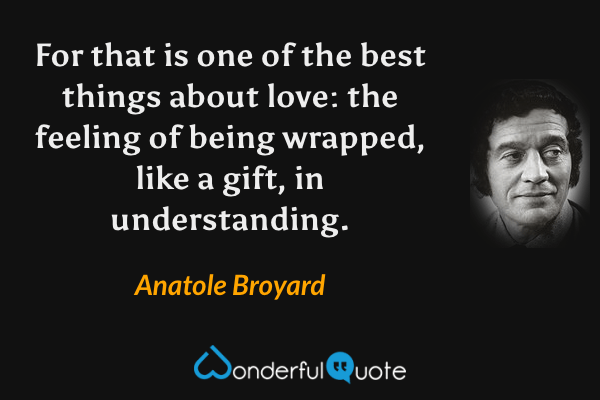 For that is one of the best things about love: the feeling of being wrapped, like a gift, in understanding.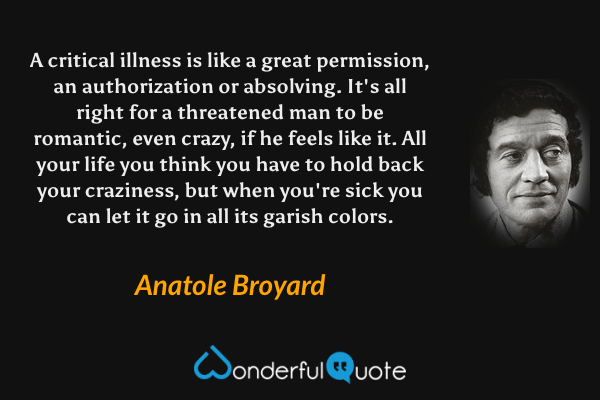 A critical illness is like a great permission, an authorization or absolving. It's all right for a threatened man to be romantic, even crazy, if he feels like it. All your life you think you have to hold back your craziness, but when you're sick you can let it go in all its garish colors.