Sun Quotes
Most popular sun quotes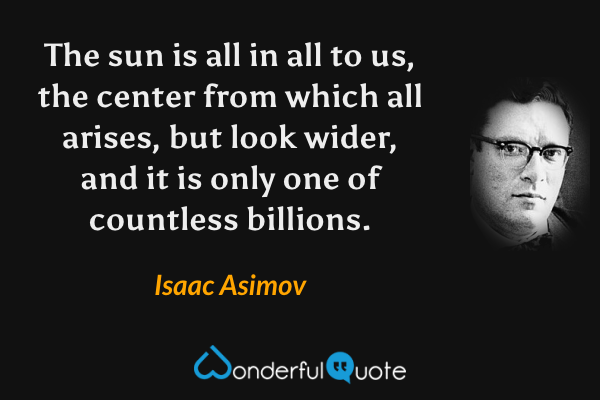 The sun is all in all to us, the center from which all arises, but look wider, and it is only one of countless billions.
The sun, with all those planets revolving around it and dependent on it, can still ripen a bunch of grapes as if it had nothing else in the universe to do.
The sun is pure communism everywhere except in cities, where it is private property.
Thus indeed, as though seated on a royal throne, the sun governs the family of planets revolving around it.