Self Care Quotes
Most popular self-care quotes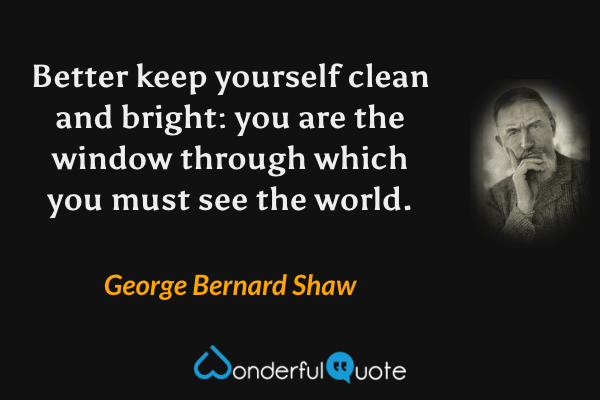 Better keep yourself clean and bright: you are the window through which you must see the world.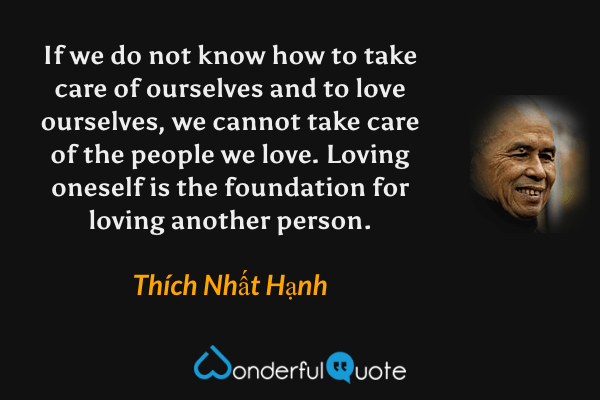 If we do not know how to take care of ourselves and to love ourselves, we cannot take care of the people we love. Loving oneself is the foundation for loving another person.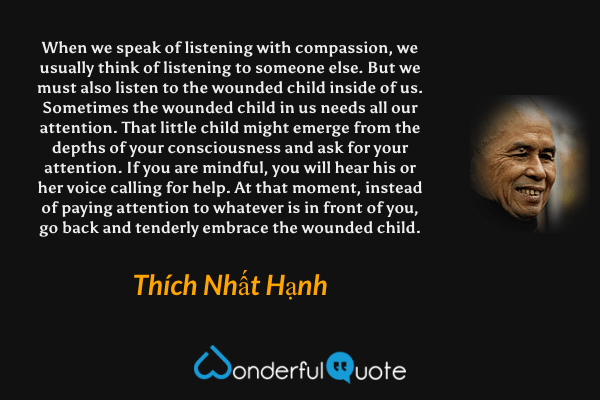 When we speak of listening with compassion, we usually think of listening to someone else. But we must also listen to the wounded child inside of us. Sometimes the wounded child in us needs all our attention. That little child might emerge from the depths of your consciousness and ask for your attention. If you are mindful, you will hear his or her voice calling for help. At that moment, instead of paying attention to whatever is in front of you, go back and tenderly embrace the wounded child.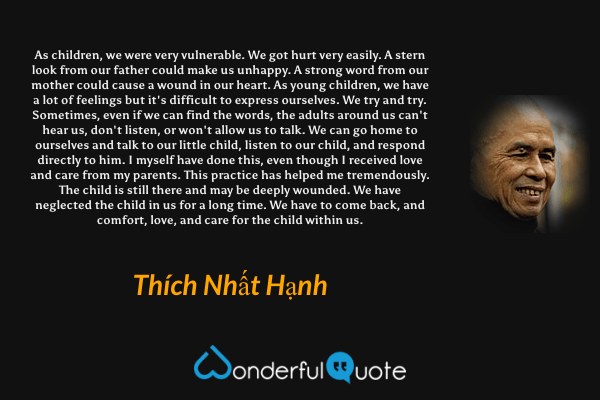 As children, we were very vulnerable. We got hurt very easily. A stern look from our father could make us unhappy. A strong word from our mother could cause a wound in our heart. As young children, we have a lot of feelings but it's difficult to express ourselves. We try and try. Sometimes, even if we can find the words, the adults around us can't hear us, don't listen, or won't allow us to talk. We can go home to ourselves and talk to our little child, listen to our child, and respond directly to him. I myself have done this, even though I received love and care from my parents. This practice has helped me tremendously. The child is still there and may be deeply wounded. We have neglected the child in us for a long time. We have to come back, and comfort, love, and care for the child within us.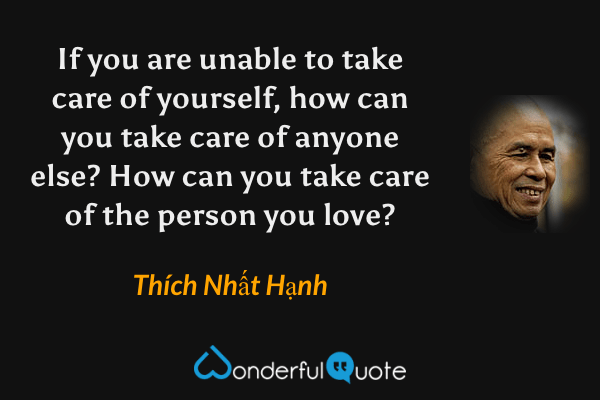 If you are unable to take care of yourself, how can you take care of anyone else? How can you take care of the person you love?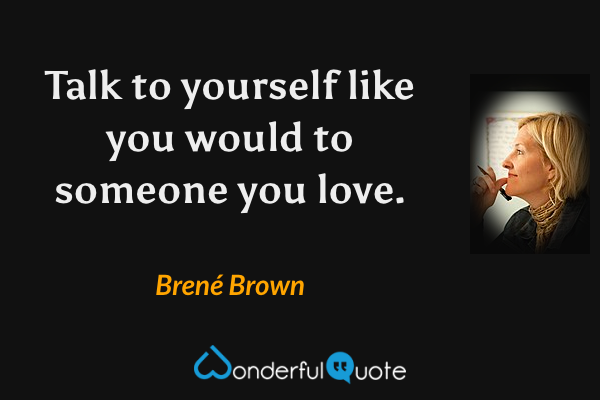 Talk to yourself like you would to someone you love.
You can search throughout the entire universe for someone who is more deserving of your love and affection than you are yourself, and that person is not to be found anywhere. You yourself, as much as anybody in the entire universe deserve your love and affection.
We [mankind] deserve some respect. You deserve some respect. You are important to other people, as much as to yoursefl. You have some vital role to play in the unfolding destiny of the world. You are, therefore, morally obliged to take care of yourself.
You should take care of, help and be good to yourself the same way you would take care of, help and be good to someone you loved and valued.