Science & Religion Quotes
Most popular science & religion quotes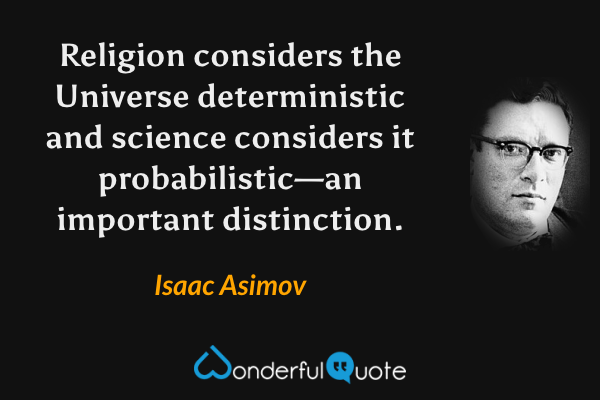 Religion considers the Universe deterministic and science considers it probabilistic—an important distinction.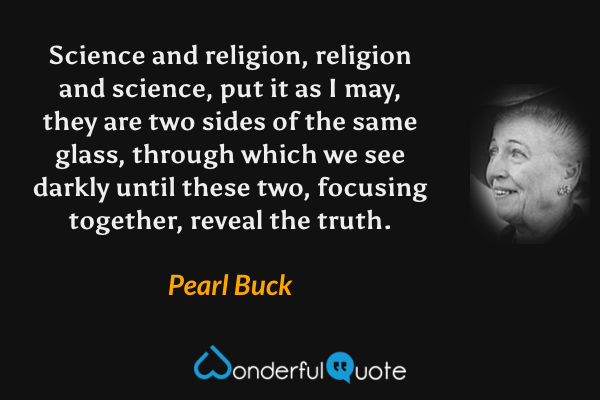 Science and religion, religion and science, put it as I may, they are two sides of the same glass, through which we see darkly until these two, focusing together, reveal the truth.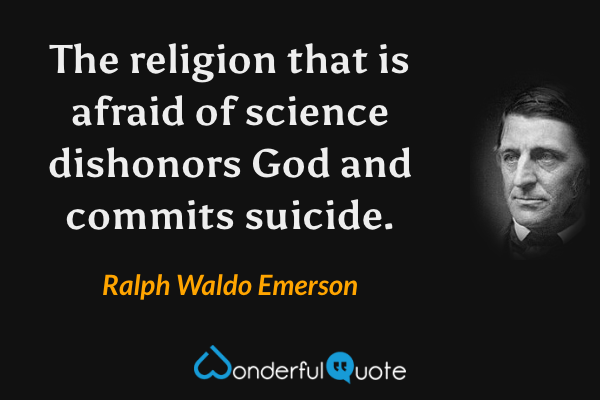 The religion that is afraid of science dishonors God and commits suicide.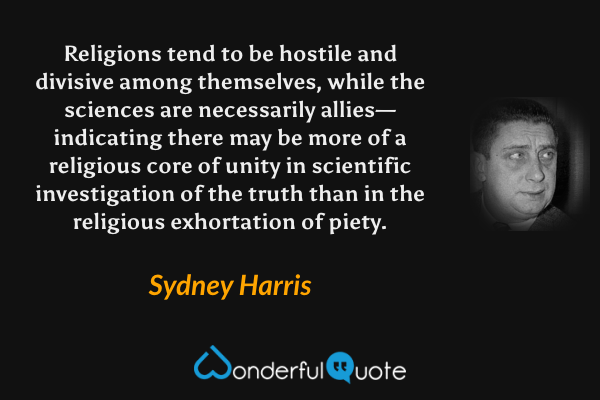 Religions tend to be hostile and divisive among themselves, while the sciences are necessarily allies—indicating there may be more of a religious core of unity in scientific investigation of the truth than in the religious exhortation of piety.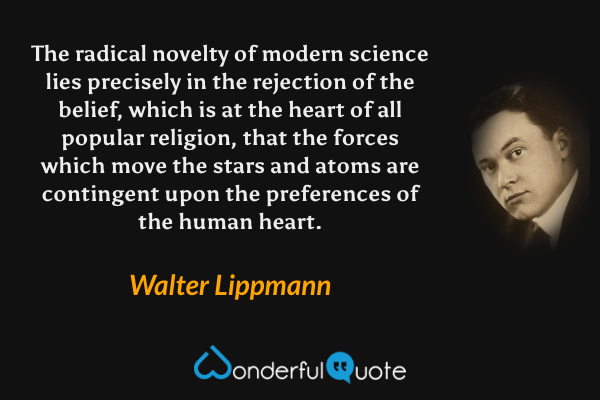 The radical novelty of modern science lies precisely in the rejection of the belief, which is at the heart of all popular religion, that the forces which move the stars and atoms are contingent upon the preferences of the human heart.
What has occurred over the course of the last few centuries is a growing (but by no means universal or certain) recognition that science gets the job done, while religion makes excuses.
Science tries to answer the question: "How?"  How do cells act in the body?  How do you design an airplane that will fly faster than sound?  How is a molecule of insulin constructed?  Religion, by contrast, tries to answer the question: "Why?"  Why was man created?  Why ought I to tell the truth?  Why must there be sorrow or pain or death?
I do not feel obliged to believe that the same God who has endowed us with sense, reason, and intellect has intended us to forgo their use.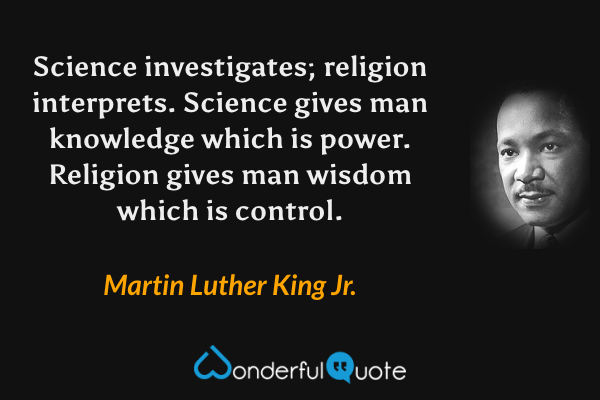 Science investigates; religion interprets. Science gives man knowledge which is power. Religion gives man wisdom which is control.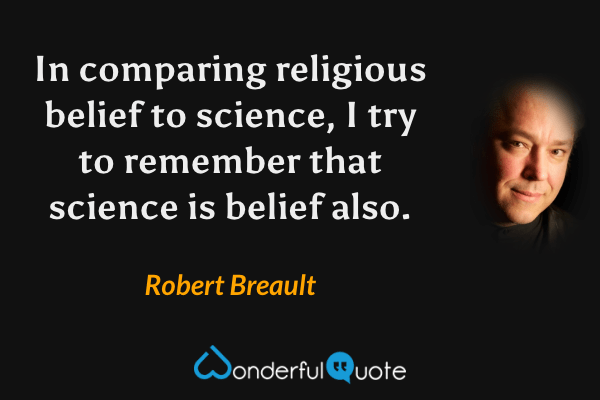 In comparing religious belief to science, I try to remember that science is belief also.
In science it often happens that scientists say, 'You know that's a really good argument; my position is mistaken,' and then they actually change their minds and you never hear that old view from them again. They really do it. It doesn't happen as often as it should, because scientists are human and change is sometimes painful. But it happens every day. I cannot recall the last time something like that happened in politics or religion.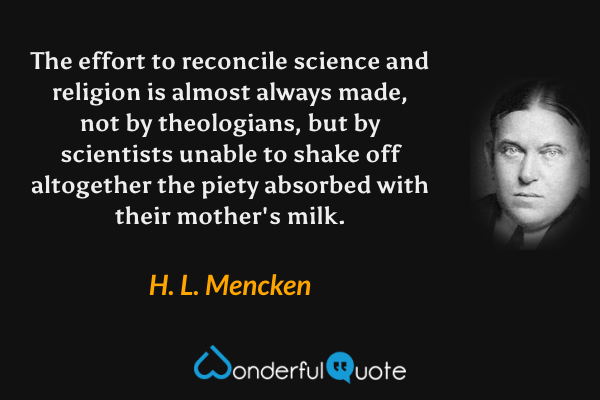 The effort to reconcile science and religion is almost always made, not by theologians, but by scientists unable to shake off altogether the piety absorbed with their mother's milk.
Modernists take religion literally and science metaphorically rather than the reverse.