Politeness Quotes
Most popular politeness quotes
Too much politeness conceals deceit.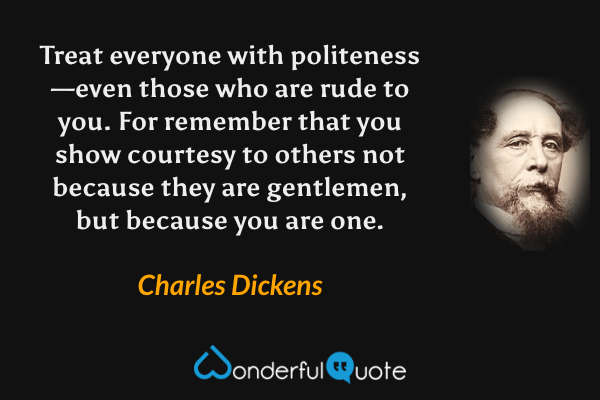 Treat everyone with politeness—even those who are rude to you. For remember that you show courtesy to others not because they are gentlemen, but because you are one.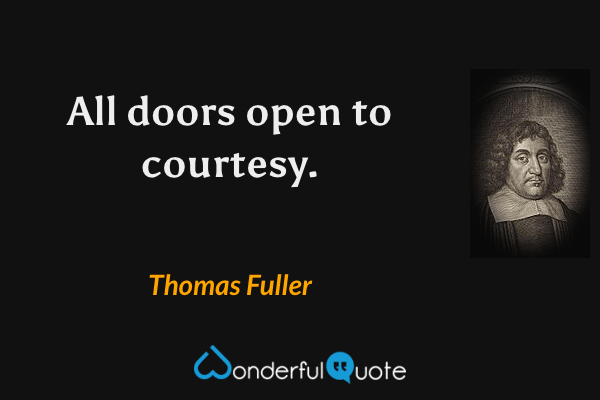 All doors open to courtesy.
Politeness is one-half good nature and the other half good lying.
Politeness is a guilt-edged investment that seldom misses a dividend.
There is a politeness so terrible, that rage beside it is balm.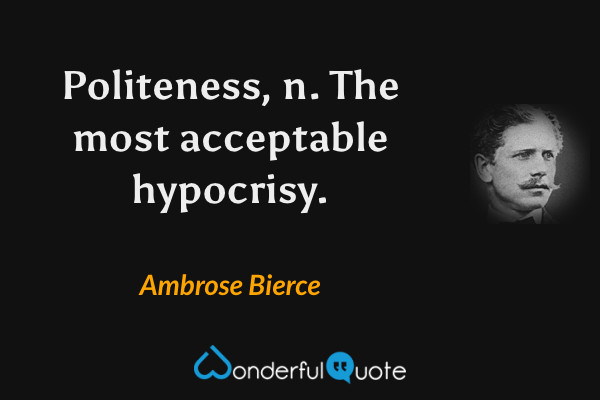 Politeness, n. The most acceptable hypocrisy.
Politeness, my dear, is sometimes a great tax upon sincerity.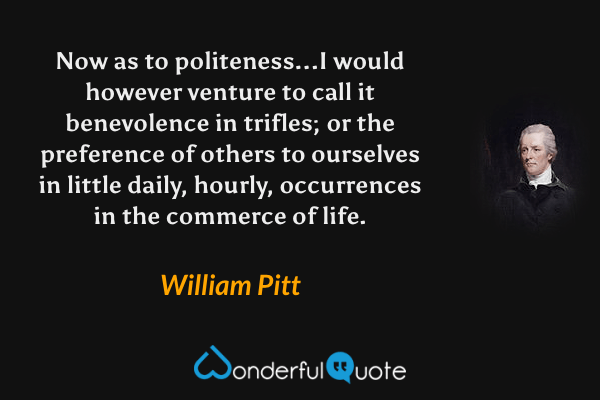 Now as to politeness...I would however venture to call it benevolence in trifles; or the preference of others to ourselves in little daily, hourly, occurrences in the commerce of life.