Walter Benjamin Quotes
Most popular Walter Benjamin Quotes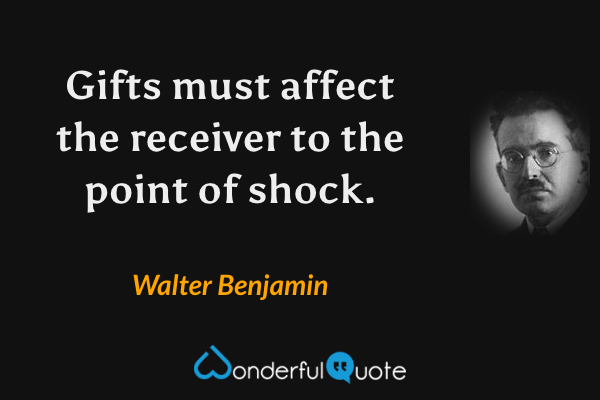 Gifts must affect the receiver to the point of shock.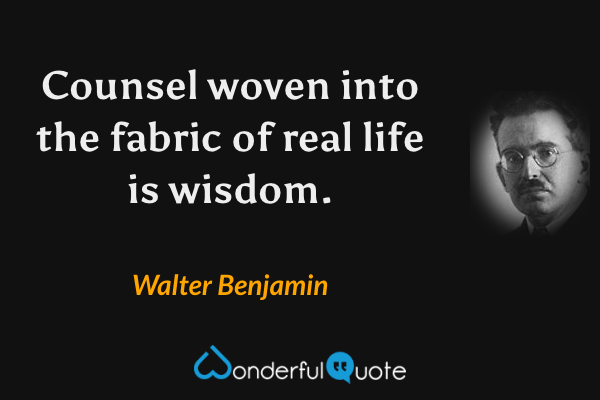 Counsel woven into the fabric of real life is wisdom.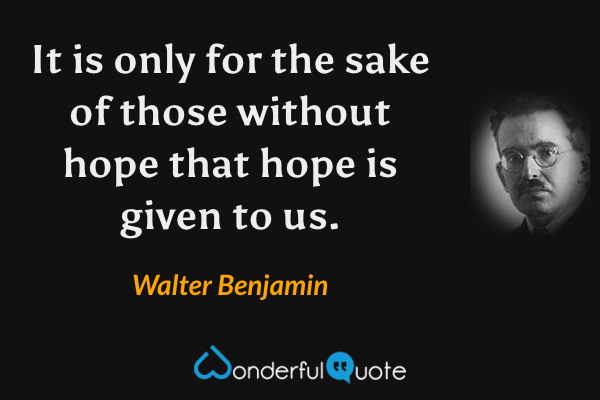 It is only for the sake of those without hope that hope is given to us.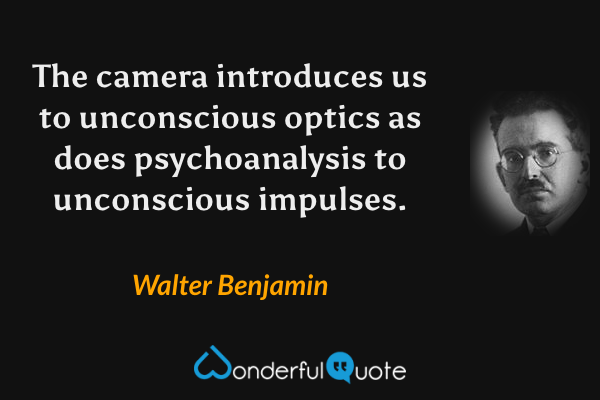 The camera introduces us to unconscious optics as does psychoanalysis to unconscious impulses.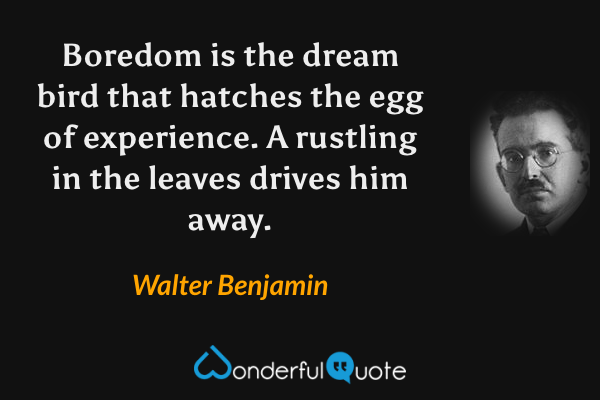 Boredom is the dream bird that hatches the egg of experience.  A rustling in the leaves drives him away.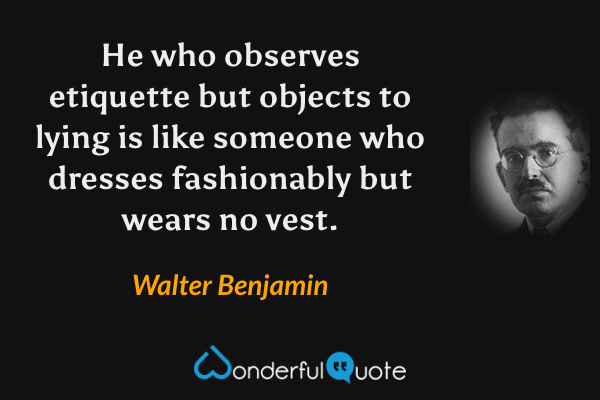 He who observes etiquette but objects to lying is like someone who dresses fashionably but wears no vest.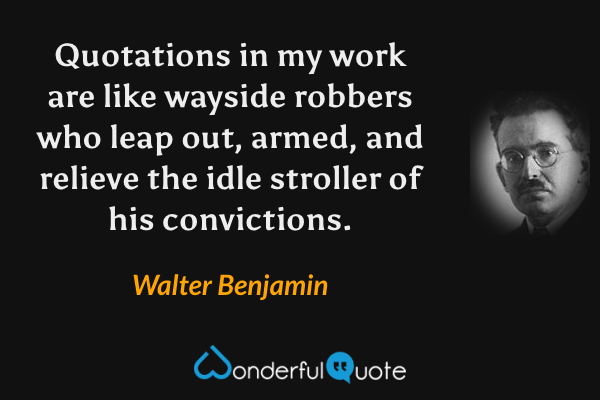 Quotations in my work are like wayside robbers who leap out, armed, and relieve the idle stroller of his convictions.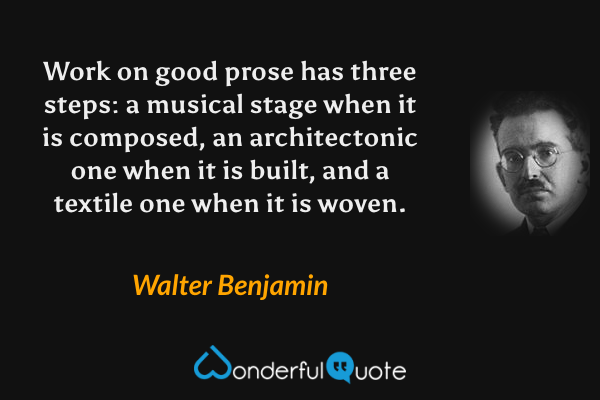 Work on good prose has three steps: a musical stage when it is composed, an architectonic one when it is built, and a textile one when it is woven.