Sarah Bernhardt Quotes
Most popular Sarah Bernhardt Quotes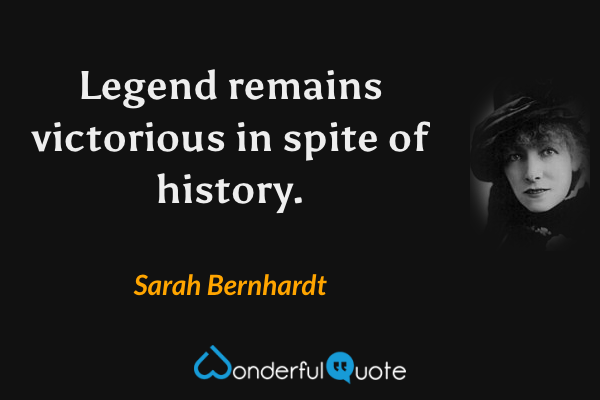 Legend remains victorious in spite of history.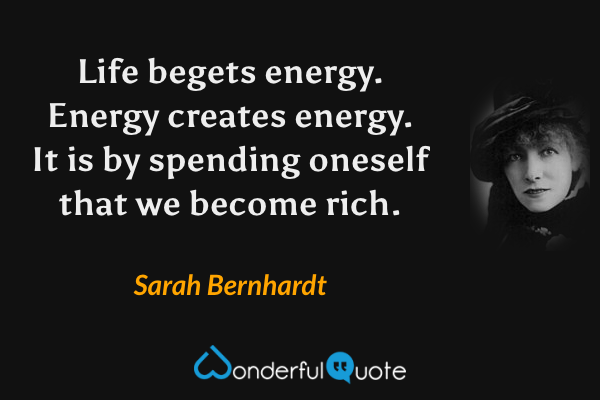 Life begets energy. Energy creates energy. It is by spending oneself that we become rich.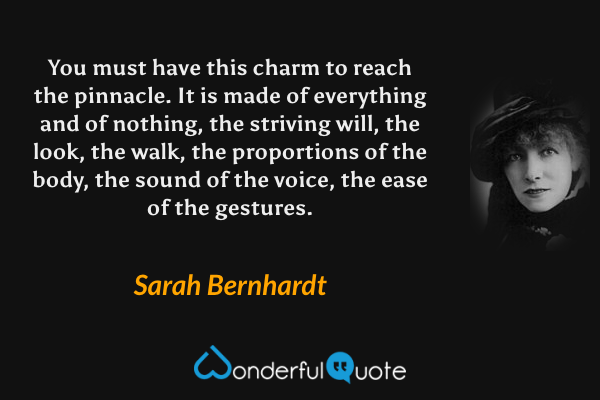 You must have this charm to reach the pinnacle.  It is made of everything and of nothing, the striving will, the look, the walk, the proportions of the body, the sound of the voice, the ease of the gestures.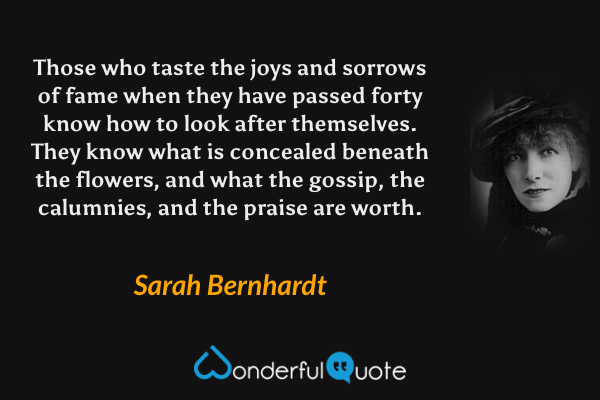 Those who taste the joys and sorrows of fame when they have passed forty know how to look after themselves.  They know what is concealed beneath the flowers, and what the gossip, the calumnies, and the praise are worth.